5 benefits of becoming an entrepreneur
Wondering why you should become an entrepreneur? Learn about 5 of the most powerful benefits of becoming an entrepreneur in this comprehensive article.
August 19, 2019 by Taylor Barbieri
---
You have a friend that made it big by starting their own business.
They left their 9-to-5 to be their own boss, and every time they're in town or at the dinner table, they wax poetic about being an entrepreneur.
(We all have this friend.)
And it sounds great to you -- it really does, you're stuck in a job you're lukewarm about on your best days -- but as for whether or not you should be an entrepreneur . . .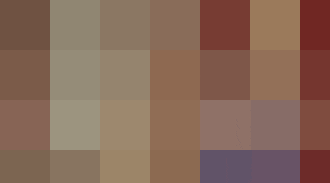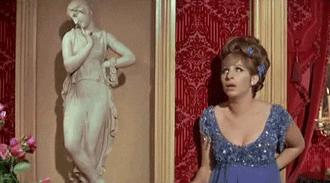 You're not sold on that. There are a lot of risks involved with striking out on your own. The path less trodden may be the one you want, but it's not the one you know.
Fortunately, there are many more benefits than risks. You don't have to tear down your safety net and quit your job to become an entrepreneur.
You just have to hustle. Here are five reasons why it's worth it, the facts about entrepreneurship, and how to get started.
Benefit of entrepreneurship #1: Increased earnings
The average side-hustler earns $1,122 per month from their side-job, though your monthly earnings could be much higher or lower.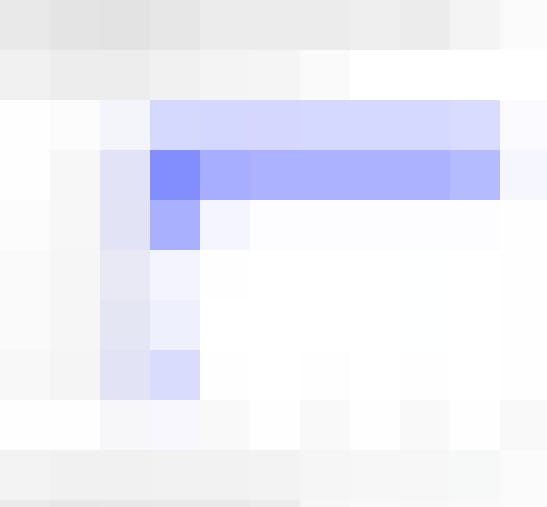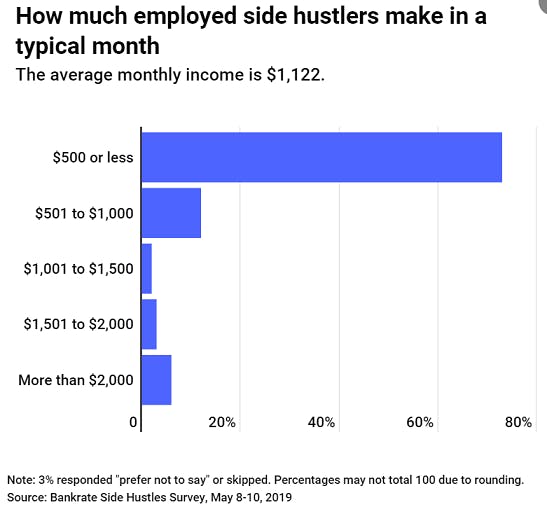 After all, there's no cap on that salary. You could theoretically grow your salary year-after-year by scaling your business, offering more products, and increasing prices.
As an example, Melanie Lockert of Dear Debt initially earned $400 per month from her side-hustle and grew it to over $2,000 per month.
How much someone earns from a side-hustle is (often) directly related to how long they've been at it, and the more years you tuck under your belt, the more you can expect to tuck into your bank, too.
Income from a side-hustle isn't limited to becoming pocket change, though. A side-hustle can keep you afloat during a job loss or layoff, or even throughout retirement.
Furlough Cheesecake was started when sisters Nickie Howard and Jaqi Wright were laid off during a government shutdown, for a real-life example.
Furlough Cheesecake started with just 100 orders, but eventually was featured on The Ellen Show and even received $20,000 to put towards their business.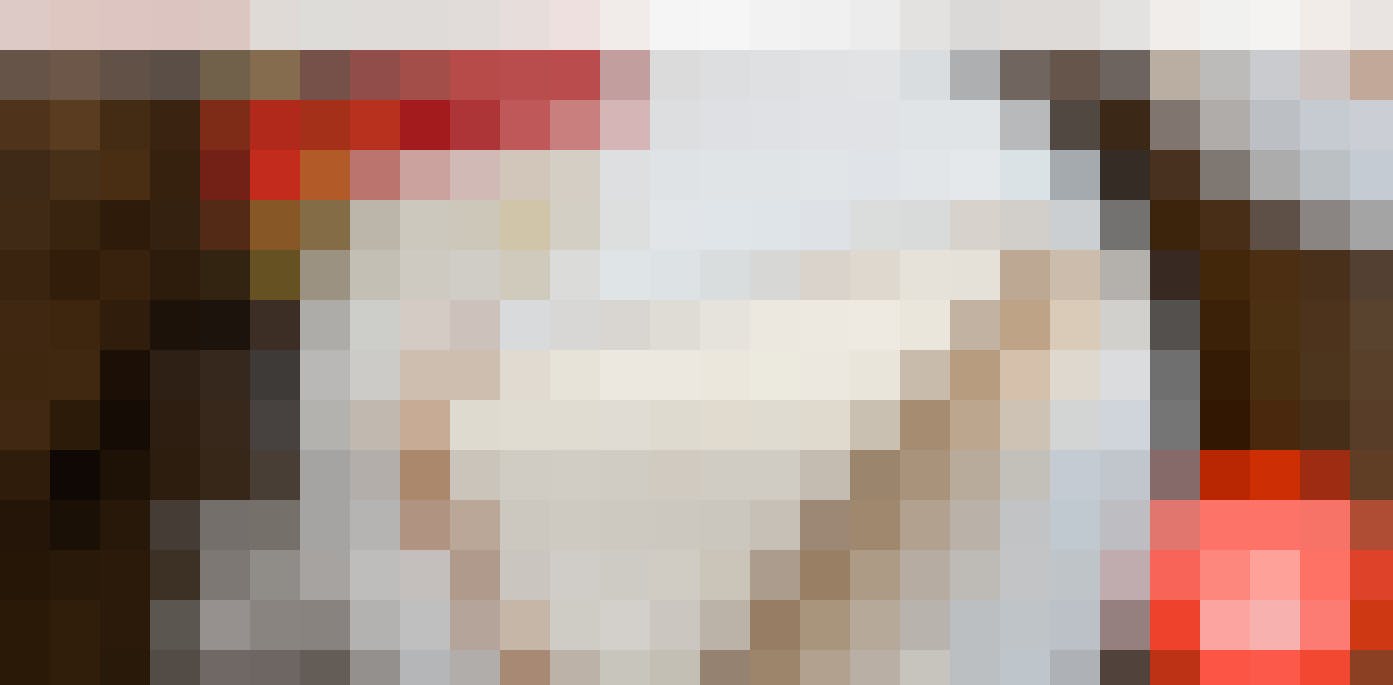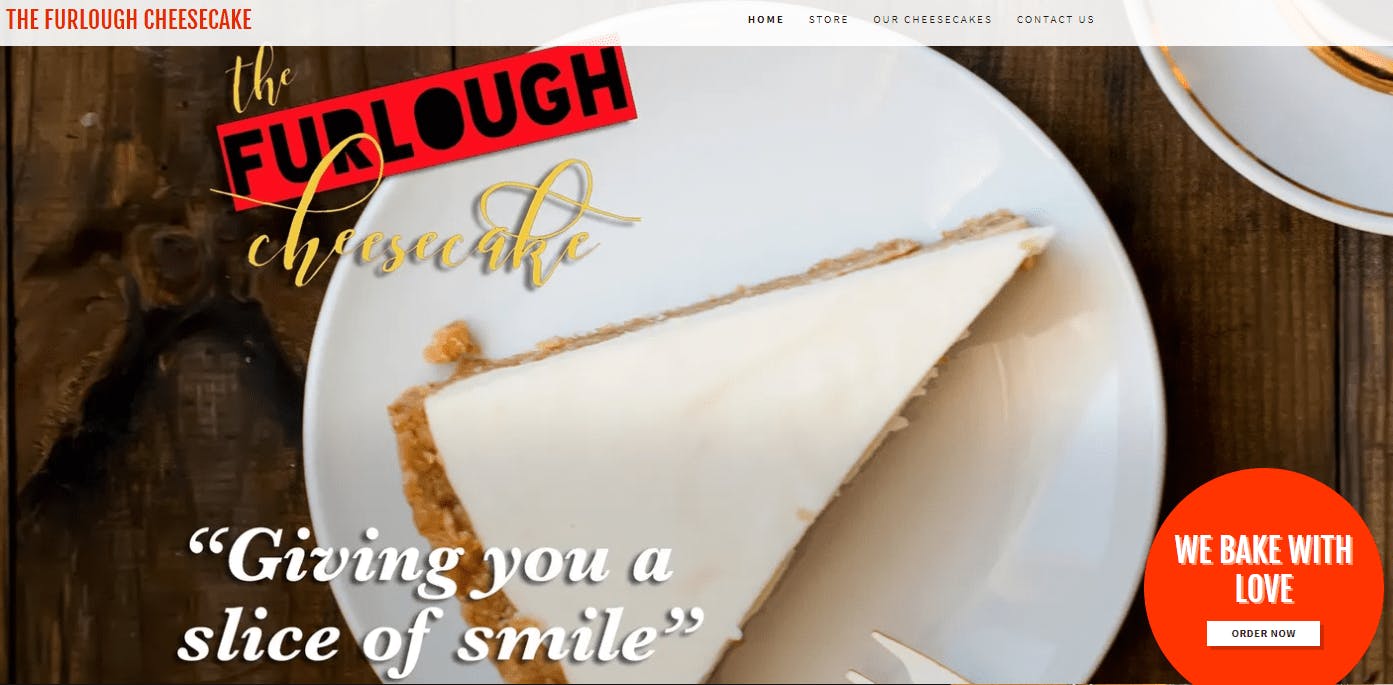 As for retirement, side-hustles are becoming the new norm.
49% of side-hustlers over age 55 are using their side-jobs to save for retirement, with 12% of full-time side-hustlers planning to keep their side-businesses as their main income source during retirement.
Side-businesses which don't have to involve super-saturated markets to be profitable, as an aside.
You can profit from any niche as long as you research your customers and market your business well. For instance, Jeff Neal was able to pay down debt by selling crickets online -- and his business is just one instance of many niche but profitable businesses.
True, earnings can be a little uneven as you're growing your customer base, but growing your business slowly and steadily helps mitigate this.
Contracting services like Upwork or marketplaces like Etsy can help you start building your reputation, as well.


That said, don't feel confined to using third-party sites  -- you'll probably make more money by eventually finding your own clients, so market your services on a marketplace and on your website in tandem.
Basically:
Even if you're not creating a business to replace your day job, a side-hustle can still significantly increase your earnings and keep you financially secure.
If you're looking for more entrepreneurial inspiration, check out these easy online business ideas and 72 real-life digital product ideas and examples.
Of course, immediate earnings aren't the only benefit to becoming an entrepreneur -- it does a lot for your long-term earning potential, too.
Benefit of entrepreneurship #2: Increased job prospects
As an entrepreneur, you're going to wear multiple hats.
You'll be responsible for conducting customer research, developing and marketing your products, customer service, and managing your business cash flow, among many other things.
Even if you do automate and outsource many tasks, the average small business owner is still responsible for 4.2 roles, so you'll definitely have a chance to brush up on multiple skills.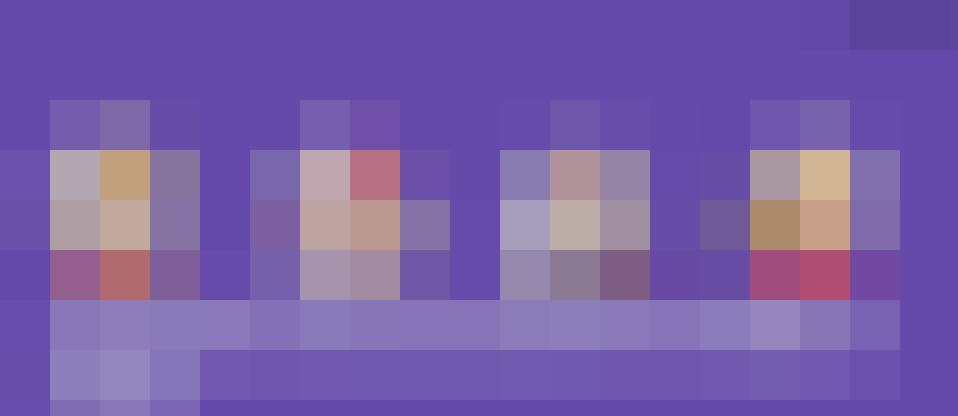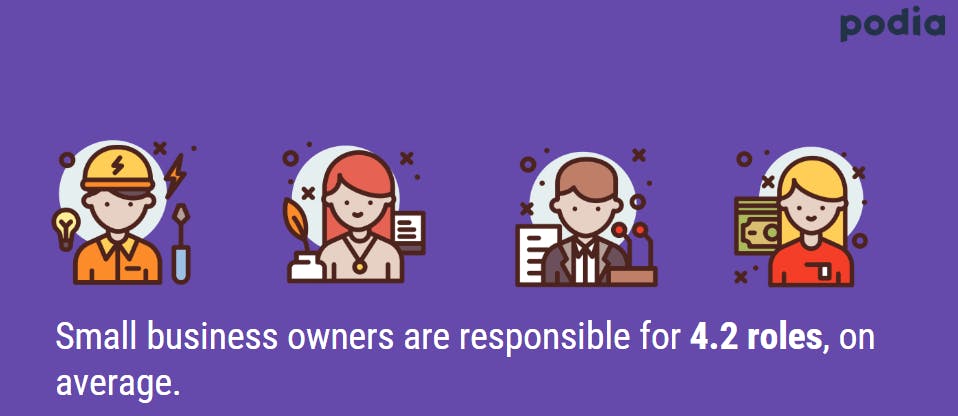 And because of your diverse experiences and in-the-trenches skills, you're going to be a much more appealing employee to either your current or future employers.
The key is learning how to sell your entrepreneurial experience.
The Direct of Talent Acquisition at Quicken Loans reports that self-employed job seekers often undersell their experiences and skills, but that those experiences are very valuable to other businesses.
For example, 35% of entrepreneurs work more than 40 hours a week.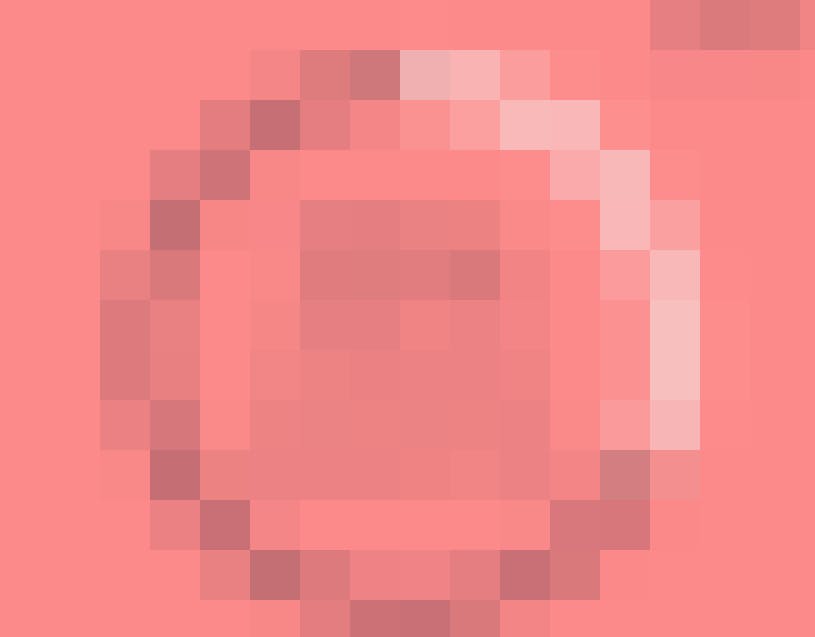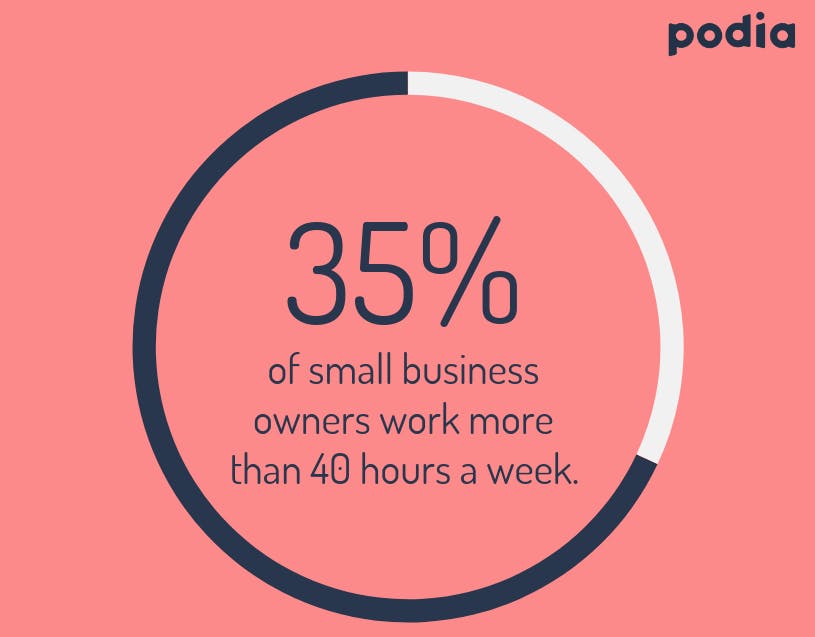 And while that's not necessarily a good thing (can you say 'doing nothing to avoid burnout'?), it does demonstrate work ethic and dedication that employers clamor for.
That dedication is in no way diminished by deciding entrepreneurship isn't for you, by the way.
There are plenty of creative, brilliant, and successful former entrepreneurs who decided it just wasn't for them, either.
Chanèle McFarlane of Do Well Dress Well felt like her passion wasn't as enjoyable once she started monetizing, and returned to full-time employment one year after starting her business.  
Similarly, Suzan Bond accepted a position as a company's Chief Organization Officer because she wanted to do more organizational strategy work and make a larger impact.
So becoming an entrepreneur doesn't mean you have to say goodbye to ever being an employee again.
In reality, running your own small business can be an invaluable experience you can translate into opportunities in your career.
After all, your experiences as an entrepreneur give you something people who never attempt entrepreneurship rarely get -- the room to grow and pivot.
Incidentally, that's our next major benefit.
Benefit of entrepreneurship #3: Room to grow and pivot
Running a business is rarely ever a dichotomy of "either I succeed as an entrepreneur, or I go back to a job I hate" -- there's room for your career path to twist, turn, and grow.
Given that 81% of full-time self-employed professionals (around 12.4 million people) were self-employed by choice, you could argue self-employment offers more room for professional development than most roles as an employee.  


You may start off juggling 10 roles as a solopreneur but specialize in one or two roles as your skills develop, as you scale, or even as the economy changes.
It happens all of the time.
Business owner Clifford Jones started off as a financial planner and investment adviser, then ran a sales coaching business, and then transitioned into marketing automation, content marketing, and conversion marketing consulting.
Alternatively, you may find you need to pivot to catering to a new audience because they're a better fit for the type of products you want to/are creating.
The Printfection team, as an example, decided to transition from a B2C ecommerce brand for artists and designers who wanted to sell T-shirts to a B2B promotional marketing company.
Printfection came to the decision after realizing they were more passionate about helping other businesses grow. They also noticed many of their best customers were businesses, not individuals.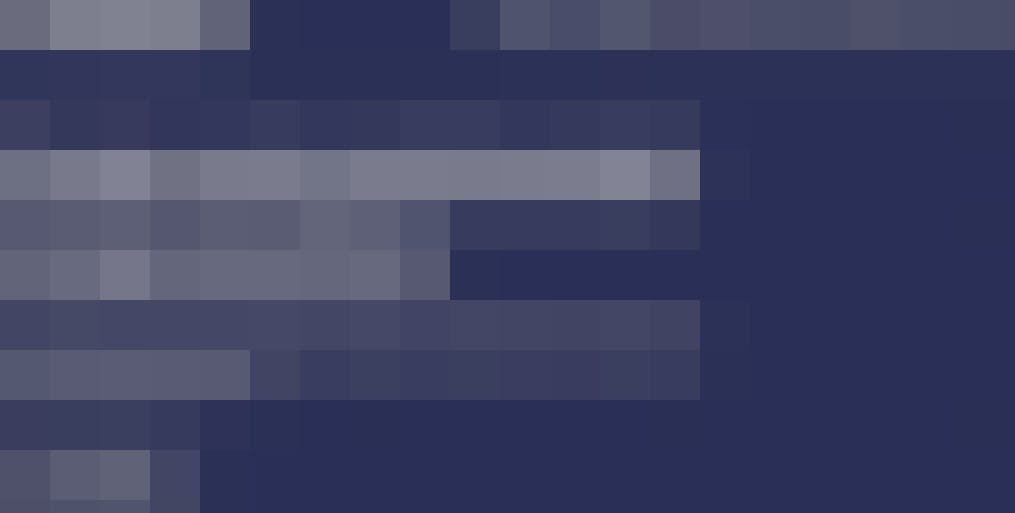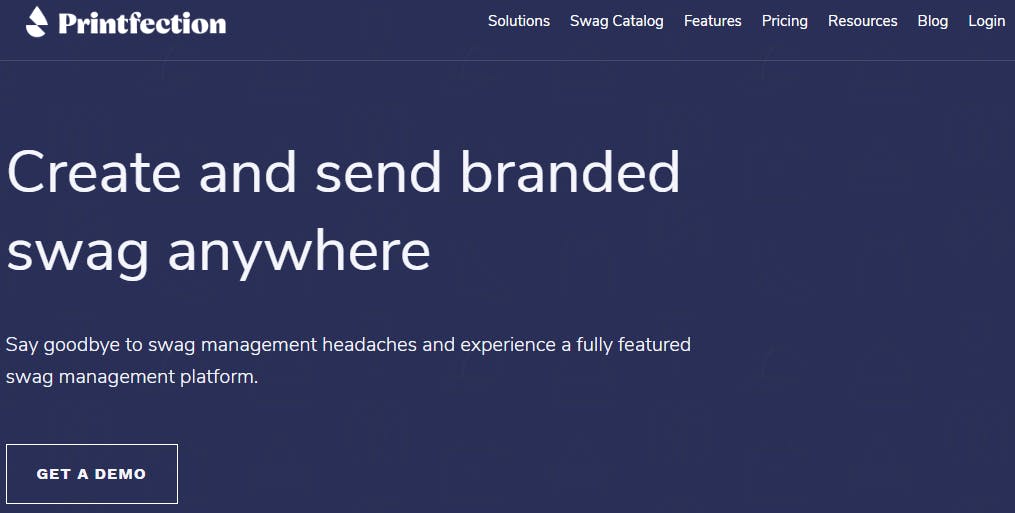 Likewise, Vimeo chose to transition out of the saturated video-viewing marketing to a less-saturated stock image and video market.
So, if things need to change -- or you just want to change them -- then entrepreneurship provides that opportunity.
Lastly (but no less importantly), entrepreneurship can give you professional and financial growth opportunities you may otherwise have missed out on.
For example, only 56% of self-employed professionals had college degrees -- unlike in corporate positions, there are no credential or degree requirements limiting what roles you can take on.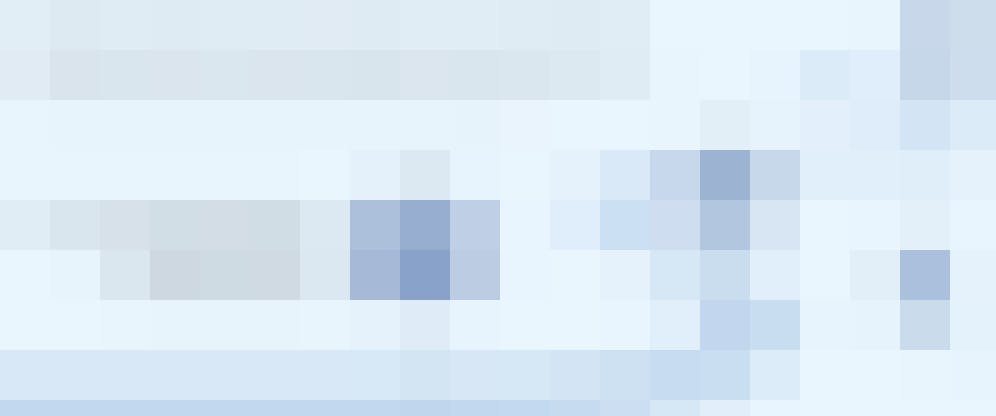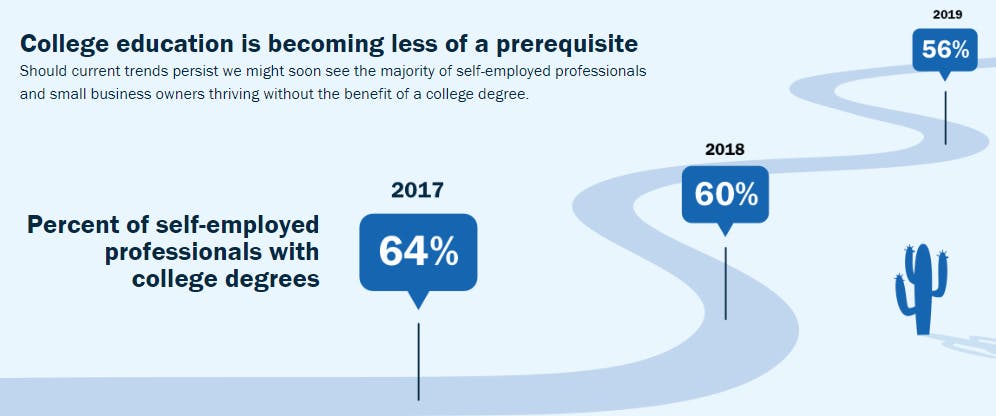 In entrepreneurship, there are no glass ceilings to break, because you're the architect behind the building in the first place.
The gist of it is this:
Many entrepreneurs choose to become self-employed because of the financial and professional opportunities it can bring, not to mention the ability to pivot more seamlessly to new careers or niches.
Having a lifestyle that can tolerate those rapid pivots is another perk worth noting, as it happens.
Benefit of entrepreneurship #4: Lifestyle flexibility
With Americans working an average of 38.8 hours per week, it's totally understandable if you would prefer your business gives you more work-life balance and overall lifestyle flexibility.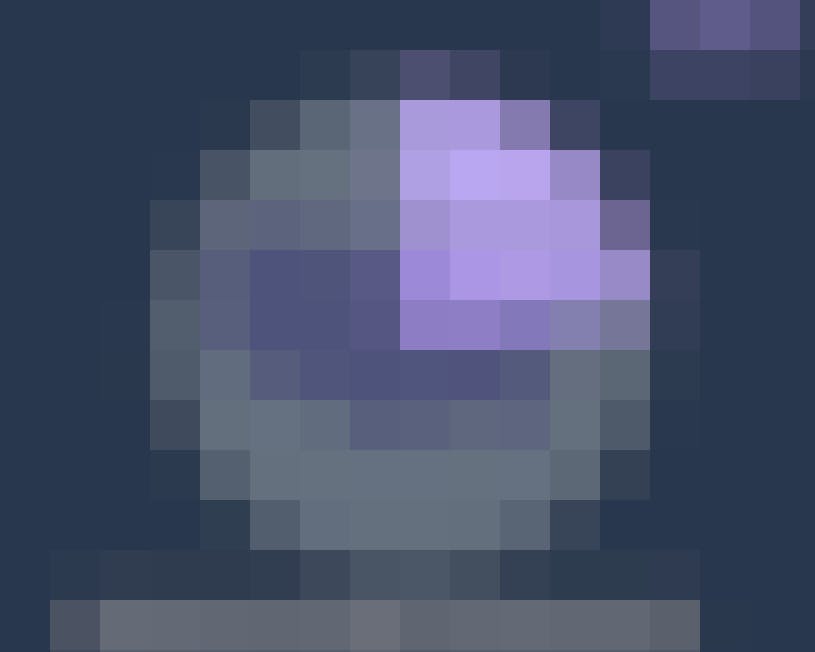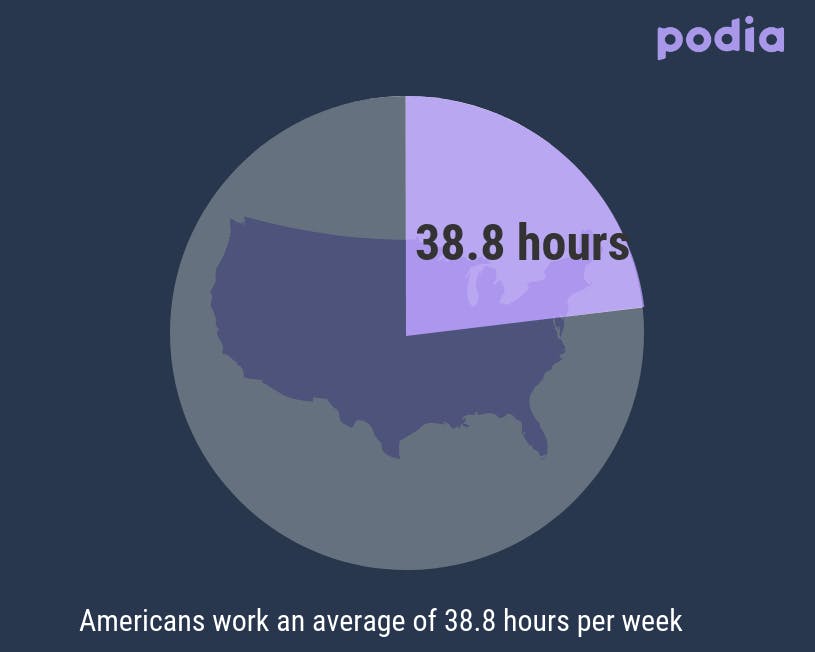 In fact, recent research of workers in the U.K. found that 45.63% wanted to become self-employed so they could have a better work-life balance.
So if you're tired of the grind of presenteeism, long hours, and general tedium of your current position, becoming an entrepreneur may offer you more flexibility, especially if you start a lifestyle business.
A lifestyle business is one that focuses more on allowing entrepreneurs to live the lives they want instead of growing their bottom lines exponentially each year.
While any entrepreneur can establish a lifestyle business, it is particularly easy to do if you offer digital products and services.
For example, if you want to become self-employed so you can travel more frequently, it's totally feasible. 54% of digital nomads -- or people who travel the world while working -- live as digital nomads full-time.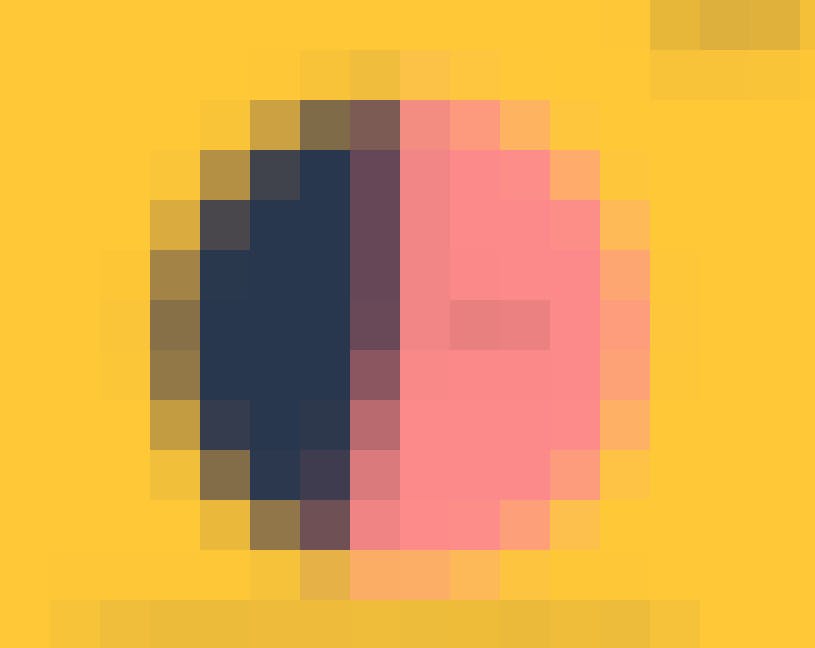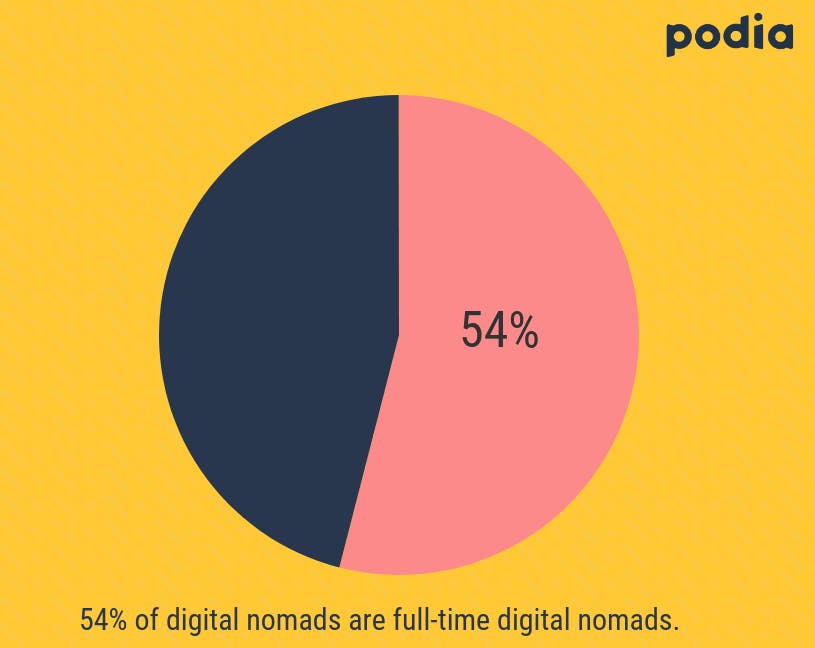 You could also set up a business to give you time to spend with your family, as the owners of Home Remedies did.
Lastly, entrepreneurship can give you the opportunity to work whenever you like. For example, this translator became a digital nomad because she didn't like how her job encouraged presenteeism, even though she finished her work quickly.  
You can increase this flexibility further by offering digital products that earn (mostly) passive income, such as online courses, memberships, and digital downloads.
If you're new to digital product selling, join us for our weekly demo to see just how easily creators like you can sell digital products from Podia -- and free up more precious time.
The 10-Step Product Bootcamp
Your next successful project starts now. Learn everything you need to know to create AND launch your next digital product in 10 steps.
Get access
Look:
Whatever products you sell, becoming an entrepreneur can open up your schedule to live at the pace you want without hurting your quality of life.
But if that's not enough for you, maybe this will be -- entrepreneurship doesn't just give you the ability to change your life. It has a no-less-significant ability to change others' lives for the better, as well.
Benefit of entrepreneurship #5: The opportunity to change someone's life
When you're an employee, you'll always need to execute someone else's mission.
As a business owner, on the other hand, you can introduce whatever products and features you think your audience needs (given you've identified a need through effective customer research, of course).
27% of self-employed people picked their areas of business because they had a passion for it, while another 32% had been toying with their field for some time as a hobby.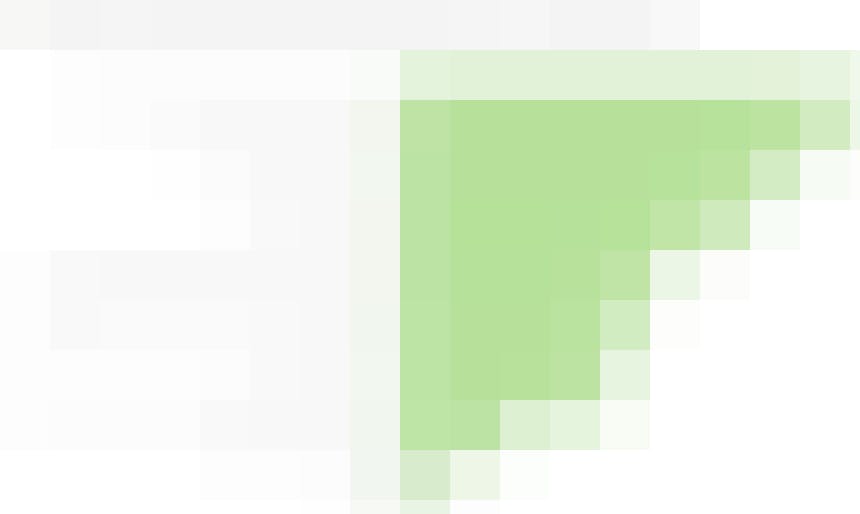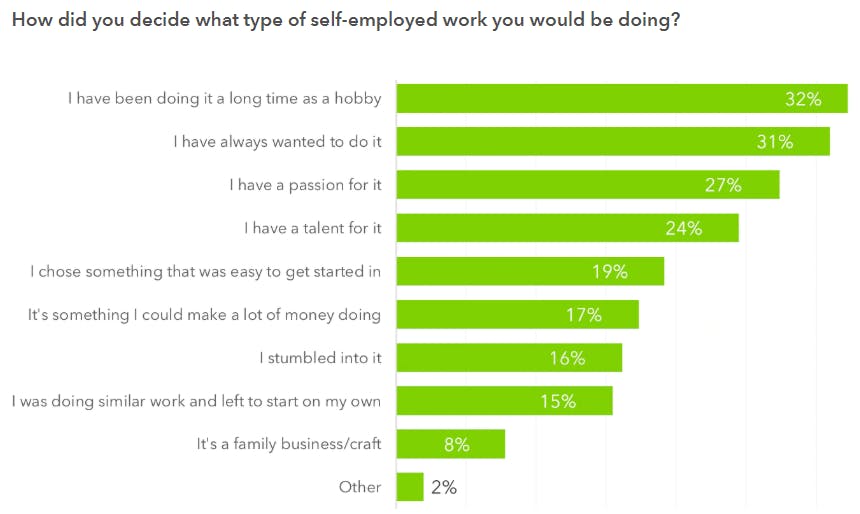 There are plenty of excuses would-be entrepreneurs use to cut themselves short, but you know what? There's no employee handbook or internal bureaucracy holding you back -- only you can do that.
If you think your idea is good, prove it. Create content about whatever topic you're passionate about. Promote your content on social media and see how many views, shares, and comments you get.
If you don't think you have the time, give your schedule a serious look to see what you can cut.
Whatever excuse or doubt is holding you back, don't let it. Your idea doesn't have to be mind-blowing, but rather something that helps a small group of people.
Sara Blakely of Spanx, for example, got her idea for her control-top undergarments when she couldn't find anything flattering or comfortable to wear under white pants. With Spanx, she helped other women who faced similar problems.
Similarly, Julissa Prado of Rizos Curls enjoys helping women style and embrace their natural hair, and encourages other women to pursue entrepreneurship, too.
And those are just examples of the impacts becoming an entrepreneur can have for your future customers.
In addition to directly impacting customers' lives and problems, adopting ethical business practices can win over yet more customers and make the world that little bit better for it.
63% of consumers prefer buying from brands who take stand for a great cause that aligns with their own values and beliefs, so there's definitely a market for it.


For example, clothing company Fair Indigo supports ethical and fair-trade practices through its business, thus providing safe and fair employment for garment workers.
In a similar vein, data solutions brand Samasource hires people in developing regions and provides them with living wages that can be used to change their lives significantly.
So, sure, increased earnings and job prospects are the most immediate and noticeable benefits of becoming a full-time entrepreneur, but can seldom match the satisfaction that comes with using your business to bring more good into the world.
And at the end of the day, isn't entrepreneurship about letting your ideas and actions change the world?
Becoming an entrepreneur has endless benefits
Becoming an entrepreneur could be one of the best things you do for yourself professionally and personally.
There are a lot of great reasons to become an entrepreneur. The five most noteworthy are:
Increased earnings

Increased job prospects, both in your business and with other companies

Job flexibility in terms of what work you do for your business or what jobs you could qualify for in the future

The ability to create a business that works with your lifestyle, and not a lifestyle that fits around your job

The ability to make a meaningful difference in someone else's life
Definitely sounds more desirable than staying in a job you just kind of like, no?
And all the better if you can get started for free today. If you've decided entrepreneurship is for you, take Podia for a spin on us and experience these many benefits for yourself.