How to use Facebook's Custom Audiences to build a sales funnel for your online course
Customers need relevant information at every stage of the sales funnel. Use Facebook Custom Audiences to build personalized, customer-converting funnels.
January 9, 2020 by Taylor Barbieri
---
You're tired of posting your content on social media to get just a handful of website visits in return. 
You've validated and pre-sold your online course. 
You've even gotten positive reviews from your students.  
But despite that, you feel like you have to fight tooth-and-nail to get sales.
To smooth your sales and marketing process, consider using Facebook Custom Audiences.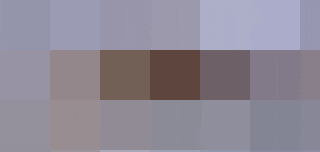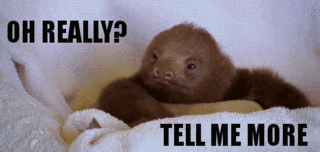 Facebook Custom Audiences are unique lists of contacts you can target with personalized ads across Facebook's family of services.
Used in combination with ads, you can build segment-specific sales funnels with Custom Audiences.
And yes, I really mean you. Anyone can get started with Facebook Custom Audiences, and whatever you might have heard, it's probably way easier than you think.
Today, I'll show you how. Let's just make sure we're on the same page.
What are Facebook Custom Audiences?
Facebook Custom Audiences are customized lists of contacts based on an existing list of contacts, such as your email list or website visitors.
You can send targeted ads to members of your Custom Audience on Facebook, Instagram, or the "Audience Network". 
And, if you've got something to sell, you're going to want to put those ads out -- as much as you can afford.
Facebook ads can be one of the most effective ways to use social media to sell more digital products. 
Plus, social debacles aside, Facebook continues to be a high-performing channel without necessarily requiring high dollar investments. Ad impressions across Facebook's platforms were up 34% in the fourth quarter of 2018, for example. 
You'd think that with more impressions, ad prices would rise.  
But surprisingly, the average ad price decreased by 2% in the same period.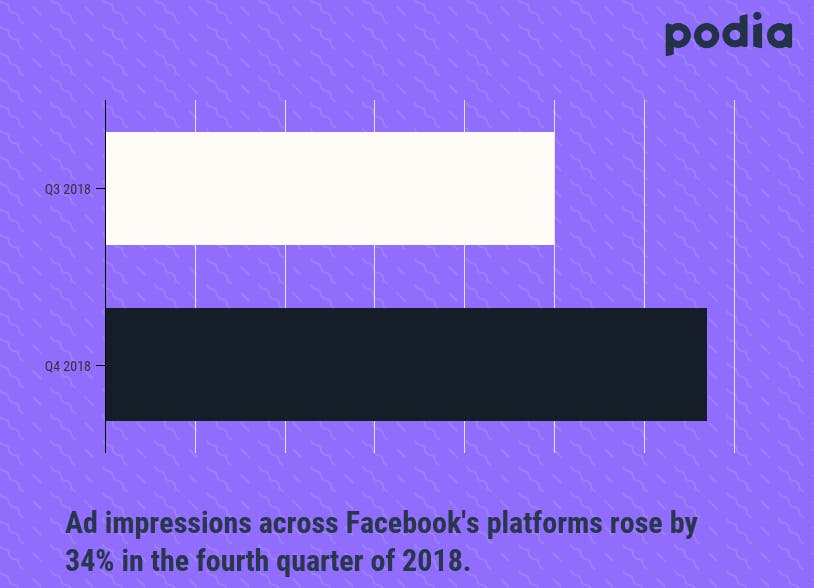 As for how to use Custom Audiences for Facebook ads, you'll want to first install the Facebook Pixel on your website. 
The Facebook pixel is a snippet of code placed on your website or Podia site. The Facebook pixel allows you to measure and build custom audiences for your paid ads.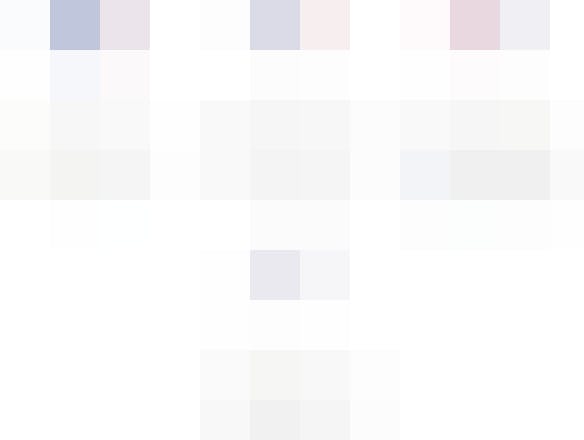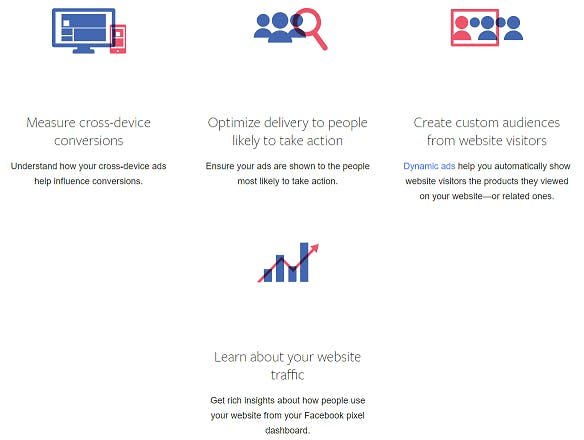 You can then send relevant ads based on over 50 criteria, such as who visited your website or sent you an Instagram message. 
This data can help you to better understand your customers' buyer's journey and what information to provide at each stage. 
The buyer's journey is the process customers undergo as they learn about, consider, and purchase products.  
There are four stages to the buyer's journey:
The awareness stage, where they learn more about your brand and products

The consideration stage, where they research and compare a handful of products

The decision stage, where they decide which item to buy

The post-purchase stage, where customers learn how to use your product and may consider purchasing from you again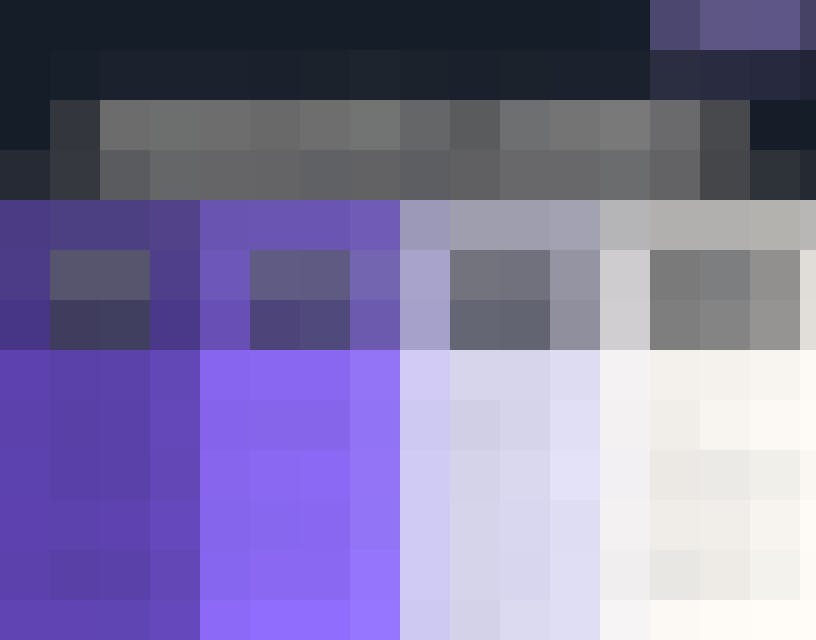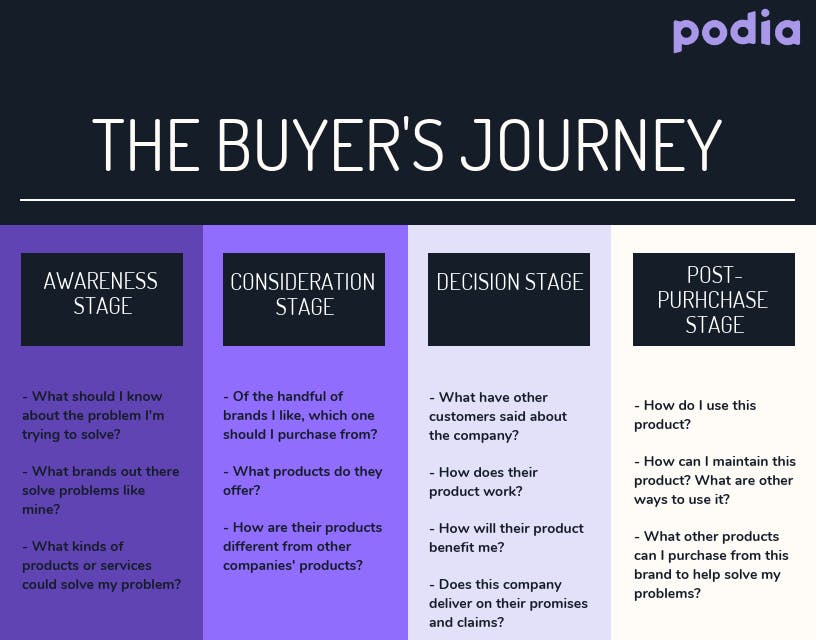 There are plenty of ways to use Custom Audiences and Facebook ads at each stage of the buying journey. 
Take Larry Kim as an example. He used Facebook Custom Audiences to promote his upcoming keynote speech at a conference. 
VPDM used Custom Audiences to earn over 70 positive reviews for a client. Positive reviews that, assuredly, helped with their client's brand reputation and sales.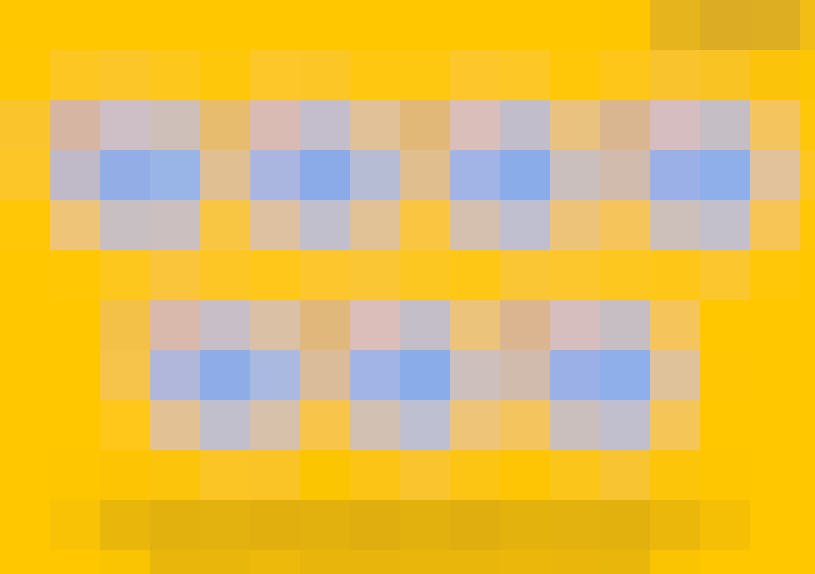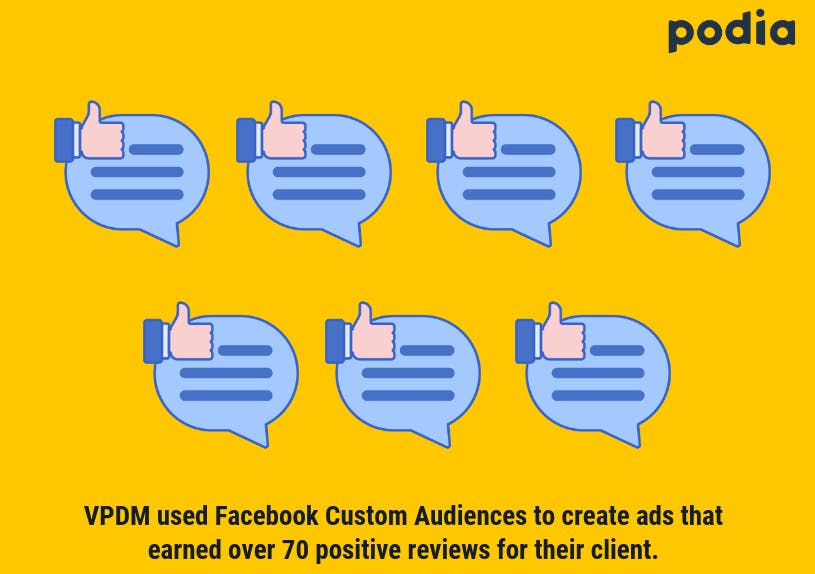 As these examples show, you can use Custom Audiences to build a sales funnel based on your audience's buyer's journey.
When paired with Custom Audiences, Facebook ads could also be one of your highest ROI and highest converting tools. 
Facebook ads have an average conversion rate of 9.21%. 
Recent research also found that Facebook ads have an average cost-per-click (CPC) of $1.72 across industries.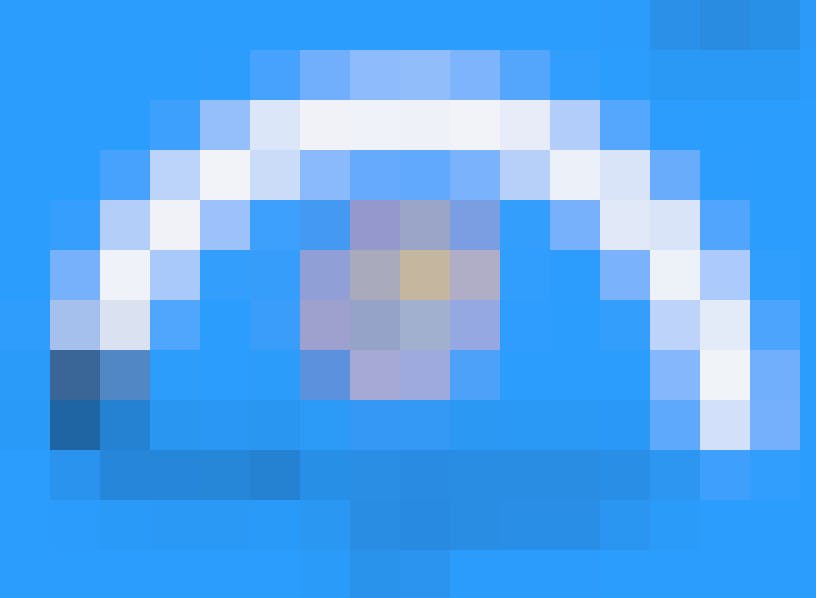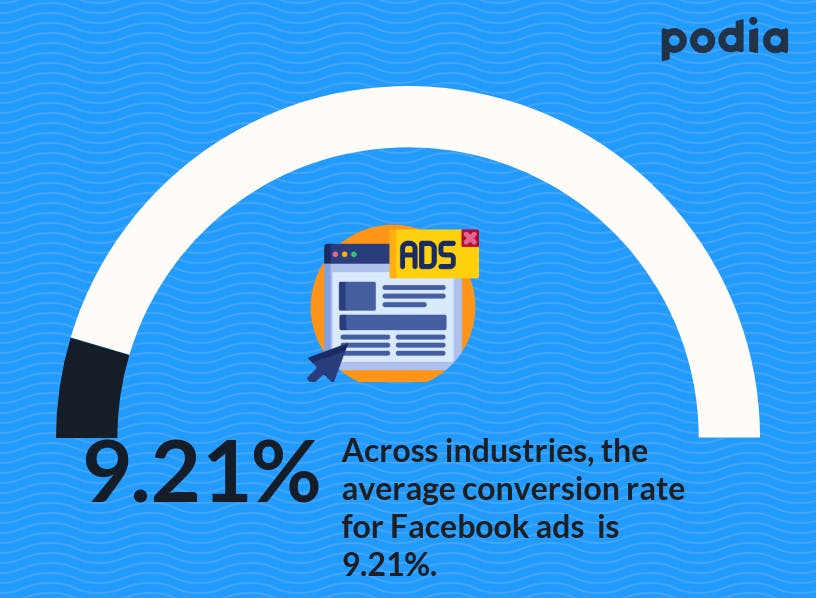 To set up a Facebook Custom Audience, check out this guide from Facebook.
Bottom line: 
Facebook Custom Audiences can be a laser-targeted and affordable way to move customers through the sales funnel. 
With an understanding of what Custom Audiences are, let's look at how to use them in each step of the marketing funnel. 
How to use Facebook Custom Audiences to create a sales funnel for your online course
Before creating Custom Audiences, first segment your audience into distinct groups. 
That way, you can create a sales funnel that plays to their preferences and habits at each stage of their buyer's journey. 
Let's say you're selling an introduction to data science course.
You have two core groups of customers. The first are college-aged students who want to become data scientists. The second are mid-career professionals who want to transition to data science. 
Even though they have a shared goal, their backgrounds, aspirations, and buying habits are different. For that reason, use Custom Audiences to create ads and funnels that speak to each group. 
Though, when it comes to building your funnels, you don't have to target customers solely by their demographic information. Custom Audiences can also be based on contacts' stage in the buyer's journey or their online and offline behavior, too.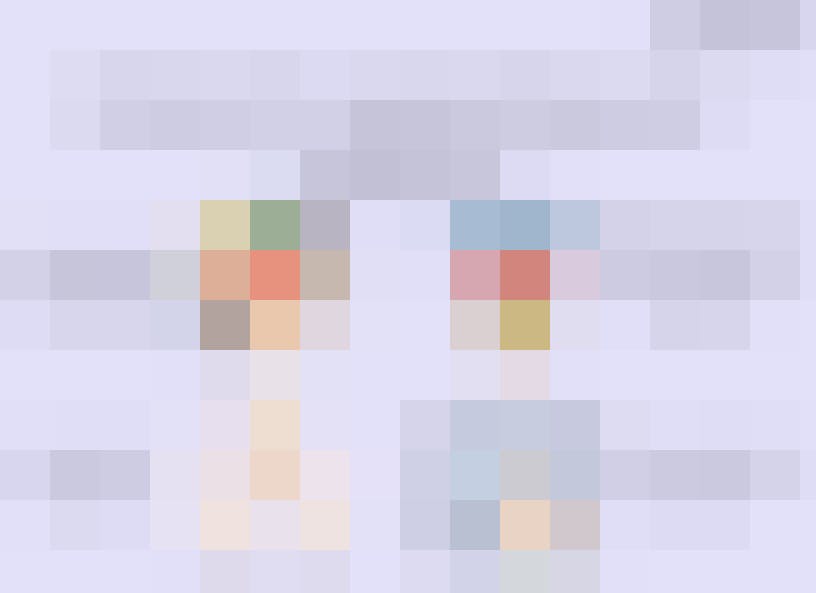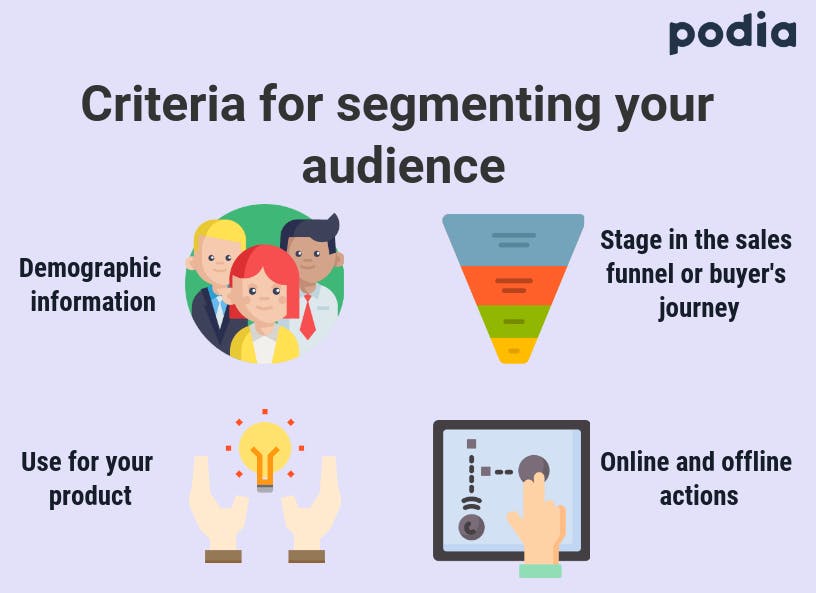 Struggling to suss out your core groups? Use this guide to conducting customer research for tips and best practices. 
You could also use one of these top virtual assistant services for help combing through and synthesizing your customer data.
Now, after you've made your Custom Audiences, you're ready to put those lists to use at each stage of the buyer's journey. Let's get started at the top of the funnel.
How to use Facebook Custom Audiences to drive brand awareness
In the awareness stage, your primary goals should be to educate others about your business and improve name recognition of your brand. 
This ad from Kate Farms makes for an excellent awareness stage ad.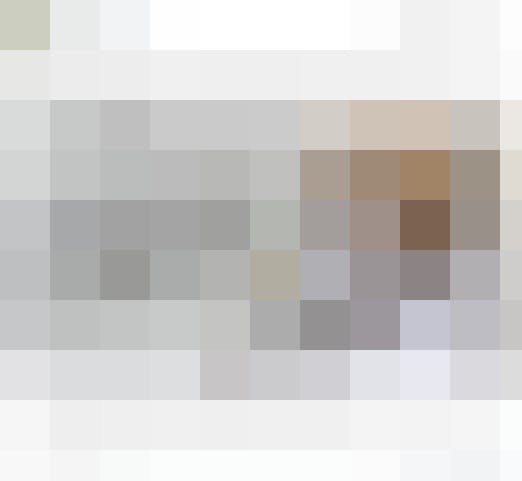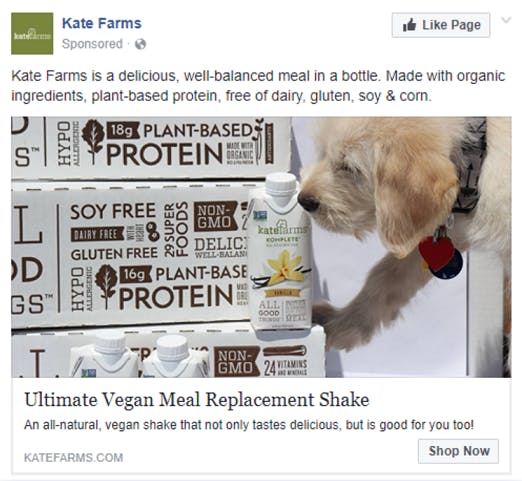 Though light on text, Kate Farms' ad concisely educates viewers about who they are, what products they offer, and what makes them special. 
True, brand awareness may not seem as pressing as attracting sales. 
But research found that exposure to online ads can help consumers remember and develop a positive attitude towards a business. 
To raise brand recognition and awareness, you'll want to target people who've had either no or a modest amount of interaction with your brand. 
Neil Patel recommends targeting "warm" members of your audience who've heard of your brand and have indicated some kind of interest in it. 
That being said, there are perks to marketing to people who've never heard of your brand. 
If customers are new to your field, your ads can help them find and research companies in the early stages of the buying process. 
Ads can also help you to stand out from larger and more established companies that dominate search engine results pages. 
To broaden your reach, use Facebook "Lookalike Audiences" to find people similar to your existing contacts.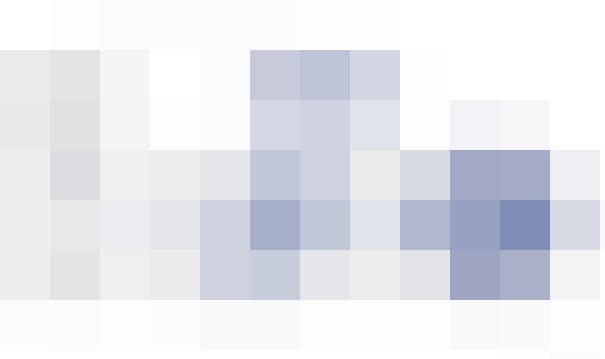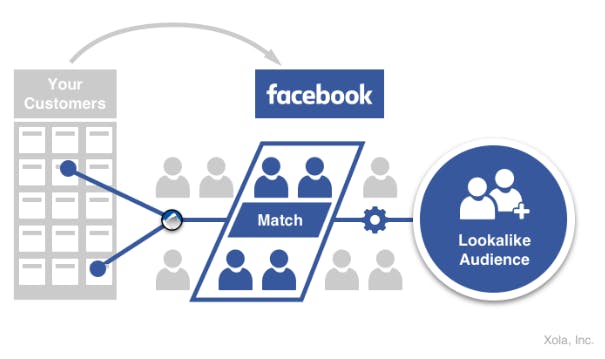 Facebook has over 2.41 billion monthly active users and 1.59 billion daily active users, so chances are Lookalike Audiences can introduce you to people you may otherwise not have encountered. 
Lookalike Audiences can be found based on customers in an existing Custom Audience, on data from your mobile app, or fans of your Facebook Page. 
Lookalike Audiences are great in that they can expose exponentially more people to your business. 
But don't use that as an excuse to make so-so ads. 
The average Facebook user only clicks on eight ads per month, so you'll want to use a mix of better sales writing (or at least, better than your competitors') and incentives to convince people to make your ads among the eight they click on.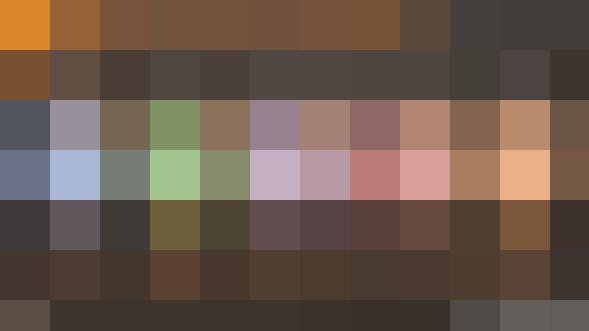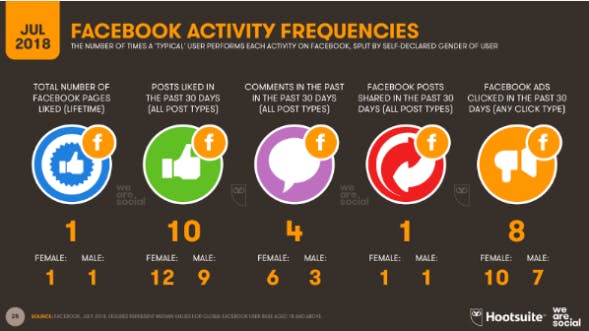 Better sales writing doesn't mean using your best late-night infomercial voice, by the by. Instead, it means clearly conveying the benefits of your brand and products to others. 
Let's use MeUndies as an example. They used humor to raise awareness of the comfortable underpants they sell.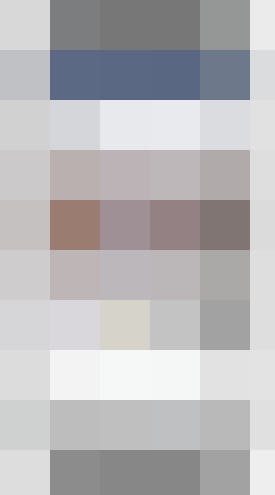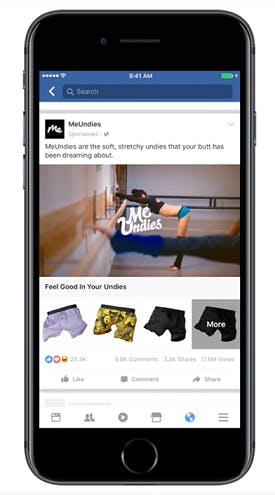 Underpants aren't a particularly juicy or interesting topic to write about for most people. 
But with funny sales copy that speaks to consumers' desires for more comfortable underpants, MeUndies' ad helped them stand out from other underpants ads out there. 
Moo took a different approach with their ad. They tickled customers' sense of curiosity with the line "These are not your average business cards . . ." to draw viewers in.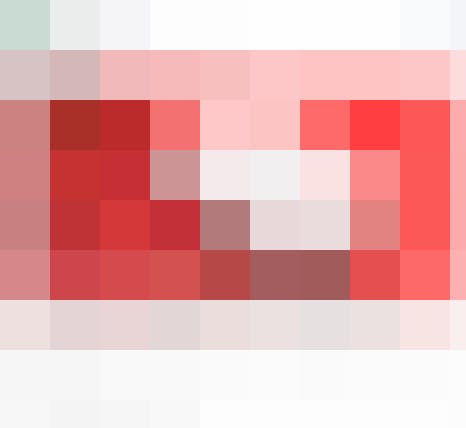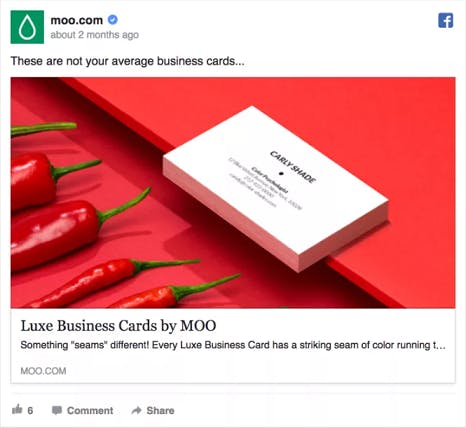 Prefer to wax more poeric? Don't worry, your ads don't have to be as short as MeUndies' or Moo's to be effective. 
Research has found that mid to long ads can perform well, too. For people at the top of your sales funnel, though, short and to-the-point ads are probably best. 
As for a special offer, save discounts and promotions for those in the decision-stage of the buying process. 
Instead, offer some sort of free content or a free trial. GetResponse's special offer, for instance, is a 30-day free trial to their service, whereas Unbounce offered access to a course.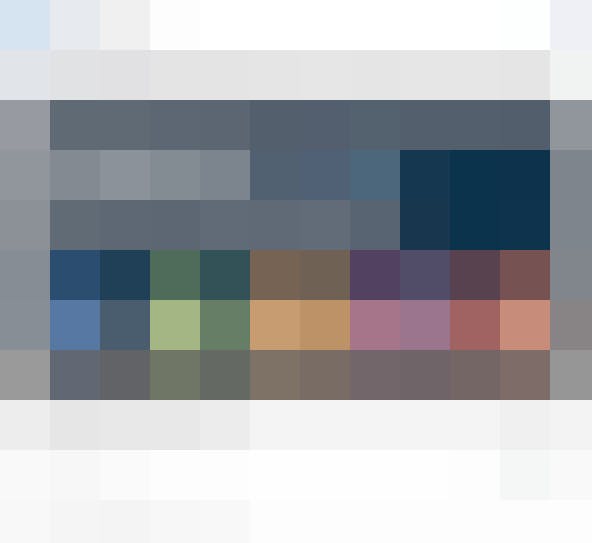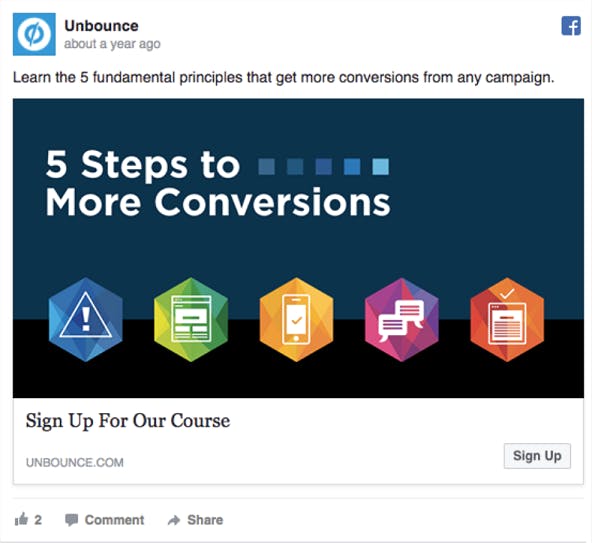 For promoting an online course, you could offer access to one or two lessons or offer a related digital download to pique their interest. 
Whatever you choose as your incentive, you'll want to first take viewers to a custom landing page. 
Landing pages are a fantastic way to offer visitors a lead magnet (a gift in exchange for joining your email list) while educating them about your business. 
Despite that, only 69% of Facebook ads link to a landing page. And trust us, the 31% who don't link to a landing page are missing a huge marketing and sales opportunity.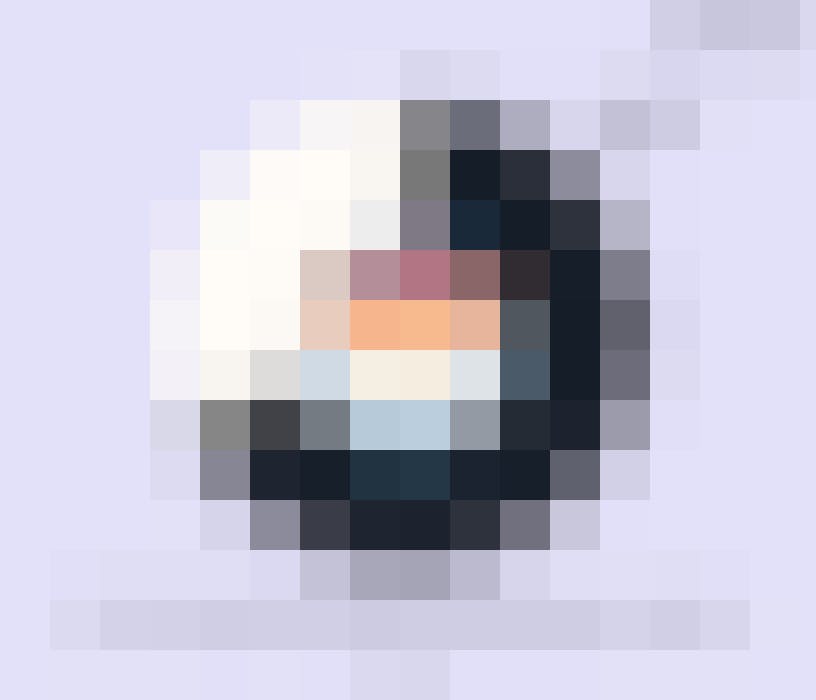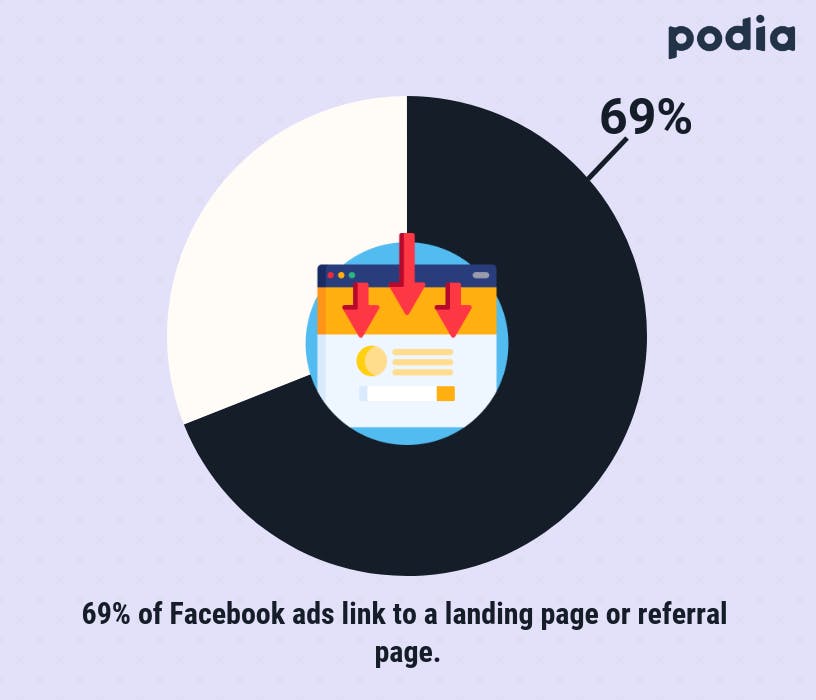 You can create branded and customer-converting landing pages in just a few minutes using Podia or any of these other top landing page builders for digital product creators. 
This is the gist:
Custom Audiences can help you to create awareness-stage ads for customers in the early stages of their buying journey. 
And, while not everyone who sees your ad will be interested, those who are will need additional information to determine if you're right for them. Fortunately, Custom Audiences can help you do just that.  
How to use Facebook Custom Audiences to drive customer consideration
After narrowing their choices in the awareness stage, consideration-stage customers are conducting further research to determine which brands and products they should select. 
For those reasons and more, provide your audience with helpful information to convince them to choose your business. 
Agorapulse recommends retargeting potential customers in the consideration stage with ads that speak to their questions and concerns. 
They also recommend answering comments on ads and sharing relevant information through ads and organic content.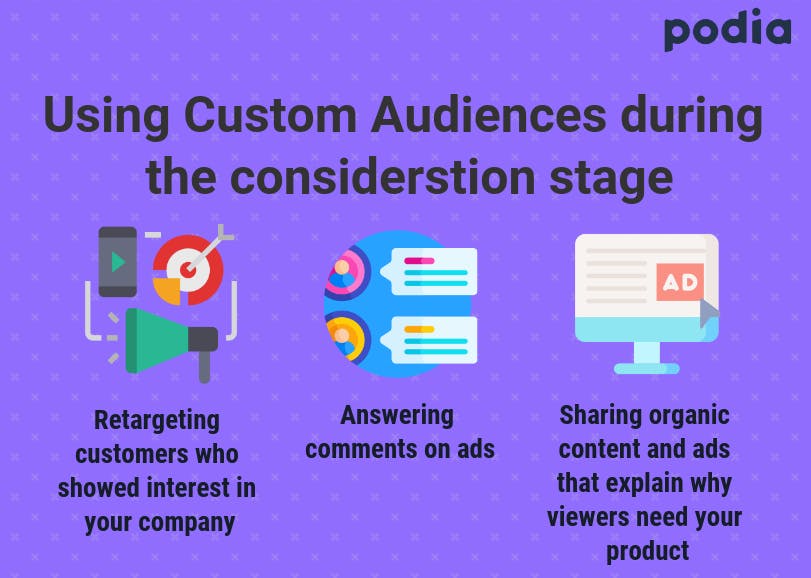 When addressing your target audience's concerns, you don't always need to explicitly answer each question. 
La Colombe Coffee Roasters' ad is a stand out example of an ad that says more with less. 
They used just one line and two pictures to address coffee drinkers' concerns that coffee in a can may not be as delicious as freshly brewed coffee.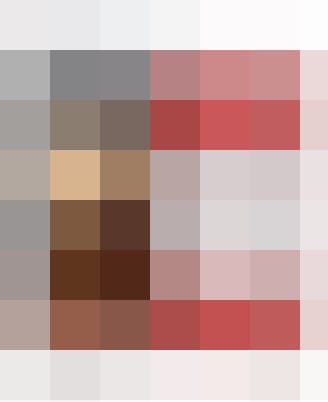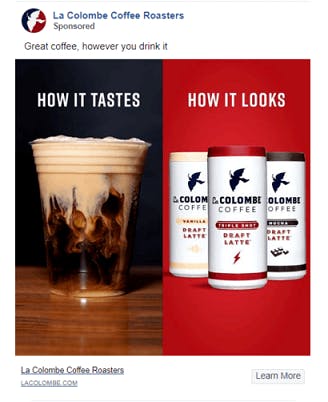 Likewise, True&Co used a customer testimonial to address questions ranging from the comfort and functionality of their bras to how the customer felt about their bras compared to those from other companies.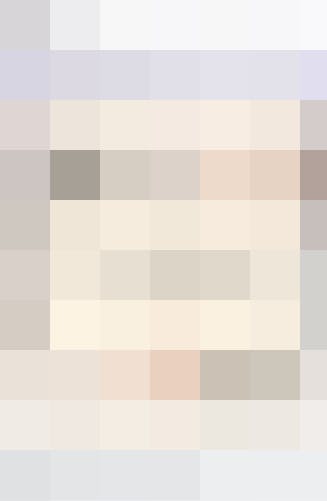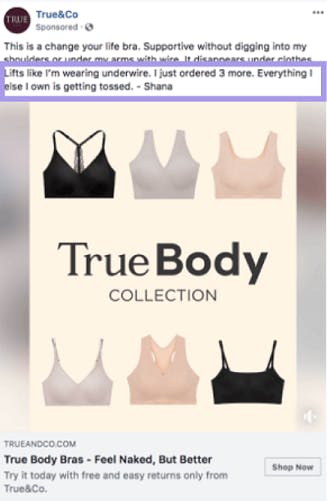 After publishing informative and persuasive ads, don't forget to respond to your audience's comments. Taking time to respond is an underappreciated way to build rapport with your audience and assist them during the decision-making process. 
Responding to comments isn't just a courtesy, though. It's a wise marketing strategy all but required from consumers across industries. 
76% of consumers expect businesses to respond to comments on social media, with 83% expecting responses in one day or less.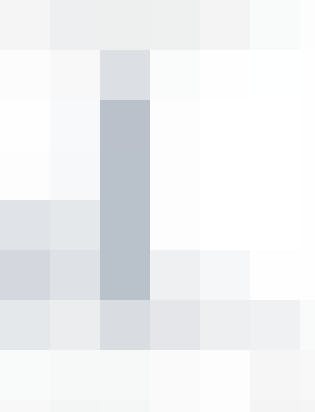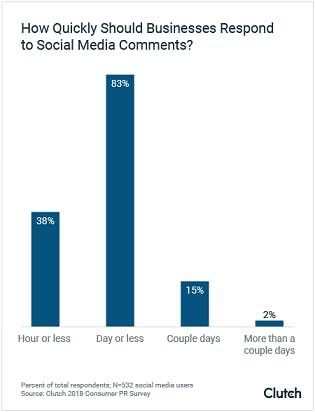 The third way to appeal to customers is by sharing educational content through ads and organic shares. 
Feel free to share content besides blog posts, by the way. Videos, podcasts, live Q&A sessions, webinars, infographics, and user-generated content (UGC) from current customers are all useful content to share, as well.
Whatever you choose, make sure it's in-line with your customers' expectations (something you'll find through both customer research and ad performance analytics). 
72% of consumers say they want to see discounts and sales, whereas 59% want to learn something from the content brands share.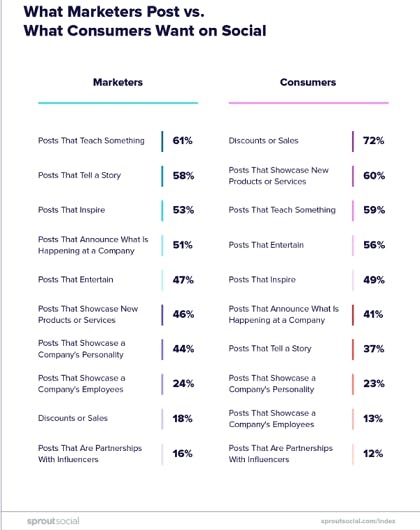 Basically:
Use Custom Audiences for the consideration stage to retarget customers who've shown interest in your brand, address their questions, and share relevant content. 
Customers satisfied with your responses will probably inch closer to making a final decision. As you've probably guessed by now, you can use Custom Audiences to push them to make a purchase, too. 
How to use Facebook Custom Audiences to drive customer decisions
After your customers have narrowed down their choices, you'd think it would be a cinch to get them to buy something, right?
Not quite. 
One study found that customers have an average of 2.8 offline and online touchpoints, or interactions with a brand before making a purchase. 
In other words -- and generally speaking -- you'll need to bring your products to your customers' attention several times before they buy. 
Kind of a drag, right? But not all is lost. Reminding people about your brand can pay off handsomely. 
Sales with more than one interaction had 25% higher order values, according to recent research. Having 11 interactions across multiple channels led to 86% higher order values, as well.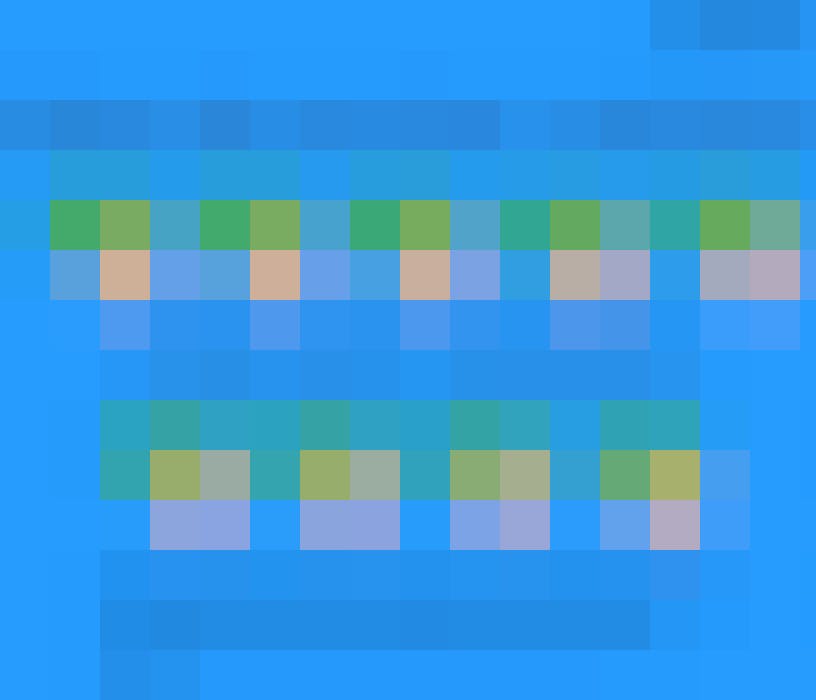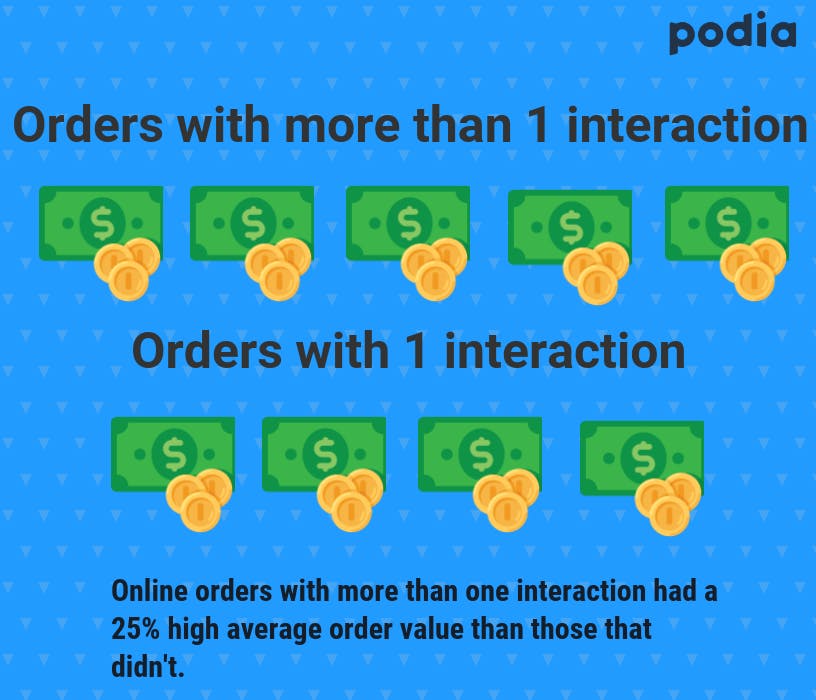 To encourage purchases, experts recommend ads that address specific uses of your product that your audience has shown interest in. Discounts and special offers aren't amiss, either.
But while discounts are arguably the most common incentive with ads, make sure you know how to use discounts to grow your profits before you dive in on those. Do them right and they're a serious boost for profits -- do them wrong and they'll take a serious bite.
As an example of a company that does discounts on their ads especially well, consider the apparel company, Bombas.
They offered a 20% coupon, which is pretty common for decision-stage ads. 
What makes their ad special is that they spoke to consumers' sense of curiosity by asking them a question ("Bombas is the Latin word for what insect?"). They also promised the discount only after viewers completed the quiz.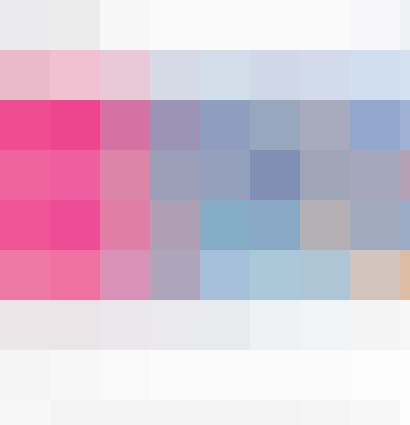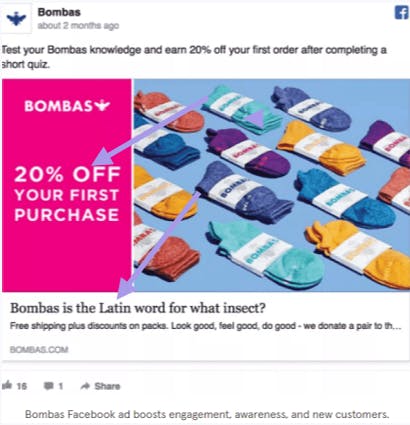 (Curious to learn how to use interactive content like Bombas' quiz in your own marketing efforts? Then check out this guide to interactive content.)
If you don't want to offer a discount, there are other ways to use decision stage ads to drive action. 
Allbirds used a customer testimonial and the promise of a no-hassle return period to encourage purchases.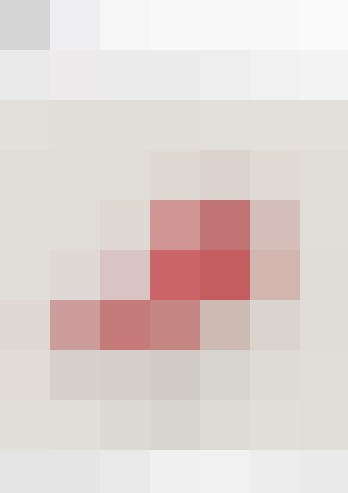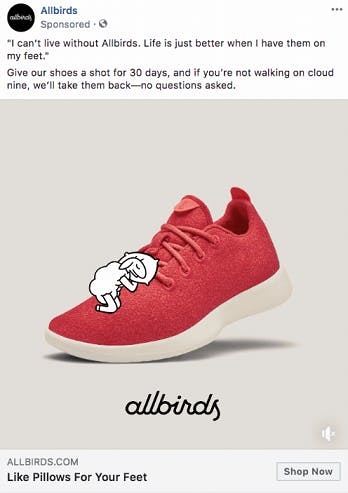 You could also use your ad to speak to create a sense of urgency or fear of missing out like Expedia did. 
You could follow Asos' example and give customers an "excuse" to buy something for themselves by declaring a "treat day."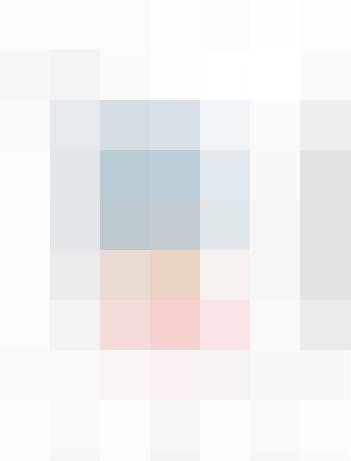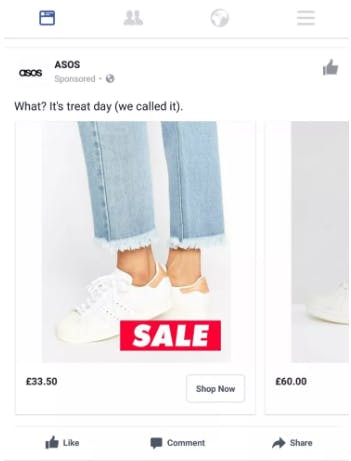 This is what it boils down to:
Custom Audiences can be used to create ads for customers who've shown significant interest in and interaction with your brand.  
Decision stage ads can demonstrate uses for your product, offer discounts, or create a sense of urgency to get more people to buy.
OK. After converting customers, there are two more ways to use your ads and Custom Audiences at the bottom of the funnel: to encourage repeat purchases and word-of-mouth marketing. 
How to use Facebook Custom Audiences to encourage repeat purchases
Communication with a potential customer doesn't have to end once they've bought something from you. 
Chances are your customers would like to continue their relationship with your brand, and ads are an excellent medium for doing just that. 
To that end, you can use Custom Audiences and ads to promote your loyalty, referral, and affiliate programs to customers, as well as complementary products. 
You see, most customers don't buy a product they're ecstatic about and keep it to themselves. 
They may not sing their praises from the rooftops, but chances are they'll tell a handful of people about it -- and that's great for your bottom line. 
Practically speaking, there's nothing to lose and so much to gain from rewarding your customers for talking about you to others. 
Americans trust recommendations from friends and family 41% more than those on social media, after all. Earning customer referrals is a win-win-win for your customer, the person they referred, and your brand.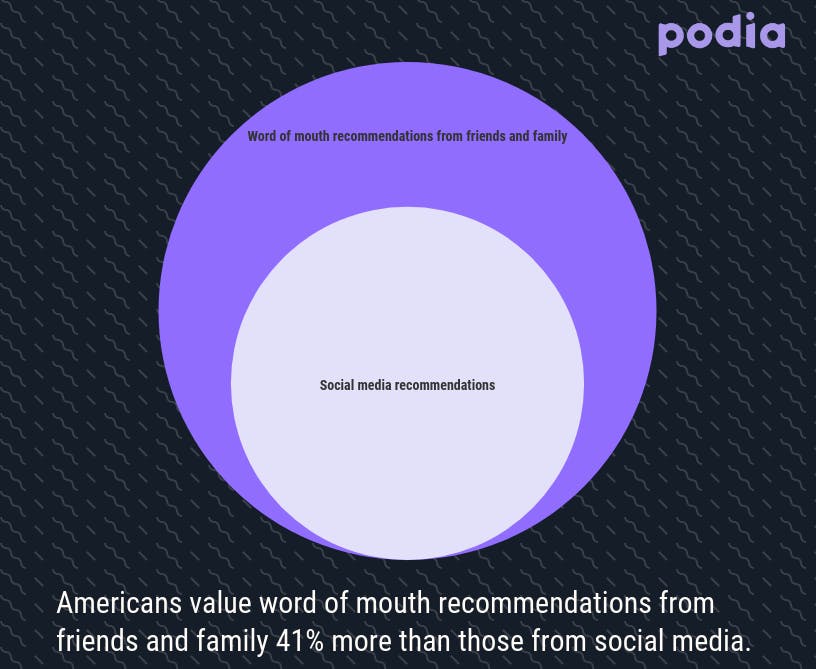 Additionally, research has shown that referred customers are more valuable in the short- and long-term to businesses. They tend to have higher retention rates over time, too. 
Consider Cath Kidston. They saw a 34% higher average order value from referred customers than those acquired using other methods.
Aside from growing your customer base, Custom Audiences can help you earn more per customer, as well. 
61% of loyal customers will go out of their way to buy from certain brands.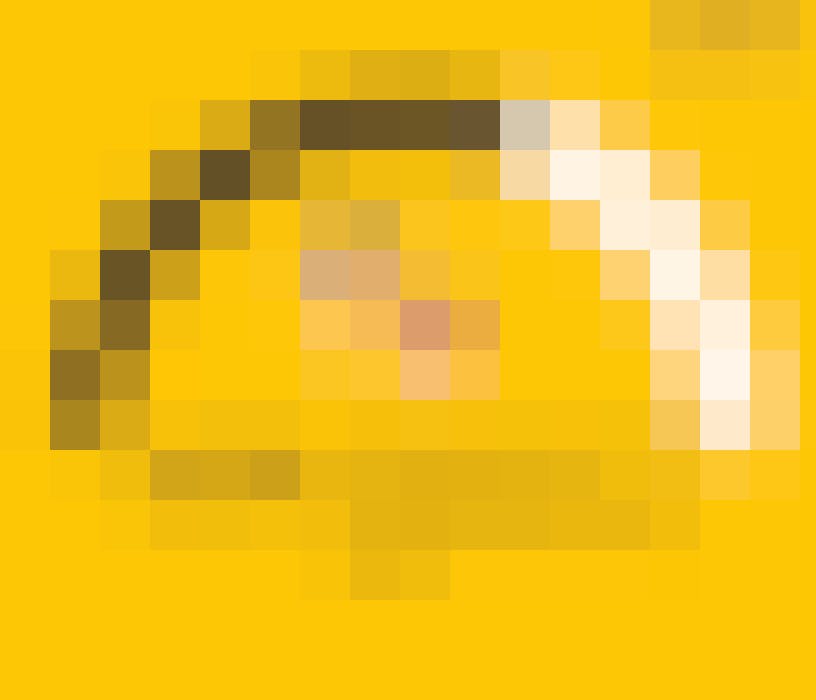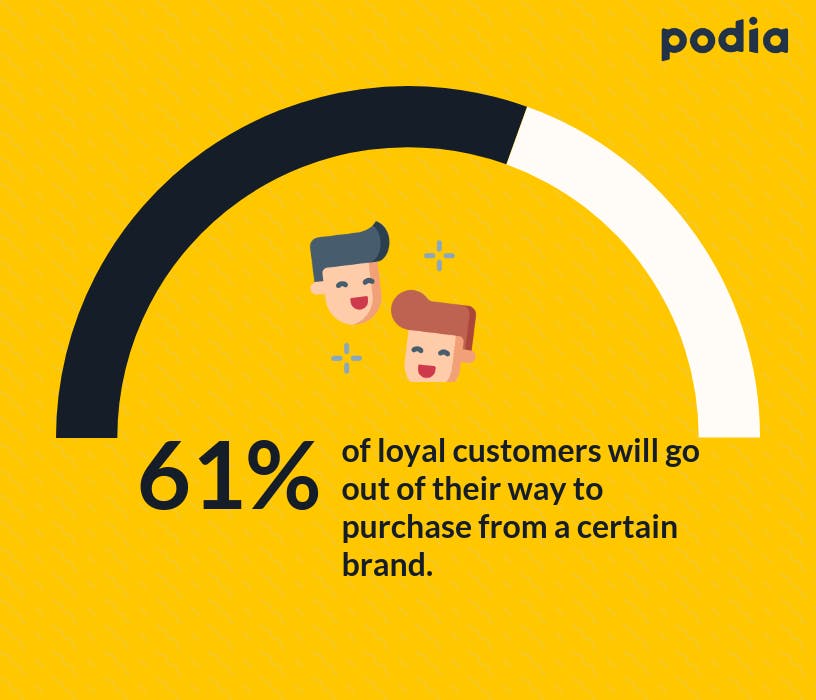 Showing ads for complementary products may help past customers with future purchasing decisions, not to mention showing you're in tune with their shopping tastes. 
You could also use ads to recommend related products or promote a new-and-improved version of your product. 
This ad from Pose could work well as both a decision and post-purchase stage customer. 
Pose's ad could appeal to decision stage customers who had looked at a product or added it to their cart. 
Their ad could also be helpful for current customers who looked at a related product when checking out but didn't buy it.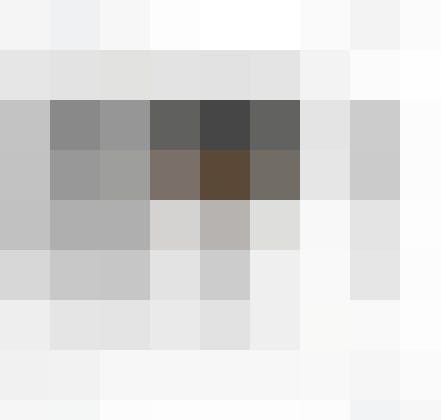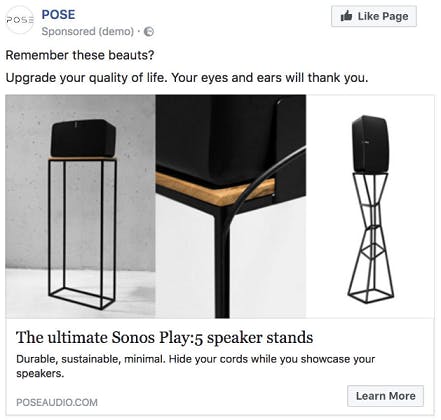 Regardless of how you use post-purchase ads, don't be afraid to get creative to keep the spark alive between you and your new customers. 
Use Facebook Custom Audiences for better brand experiences
Customers don't like being bombarded with a relentless stream of irrelevant and annoying ads. 
You can use Facebook Custom Audiences to create customized lists of contacts and build targeted sales funnels that make sure they never feel like that. 
Specifically, you can use Facebook's Custom Audiences and ads to:
Raise awareness of your brand and products during the awareness stage

Share helpful information during the consideration stage

Drive customers to action with exclusive coupons and offers during the decision stage

Encourage repeat purchases and participation in referral programs during the post-purchase stage
Getting started with Facebook Custom Audiences is easy. Creating custom sales funnels your audience will actually be interested in? Even easier. 
And when you sign up for Podia to host and sell your online course in combination with those Custom Audience . . .
Well, we daresay that's the easiest of all. 
The 10-Step Product Bootcamp
Your next successful project starts now. Learn everything you need to know to create AND launch your next digital product in 10 steps.
Get access