How to use Google Analytics reports to grow your business
Optimize your marketing, learn more about your visitors, and increase conversions with Google Analytics reports. It's free, effective, and reliable.
February 5, 2020 by Taylor Barbieri
---
Every few days, you check your website's analytics. 
Traffic is doing well, but your email subscriber count and sales numbers won't budge.  
You did everything you could to make your website visitor-friendly, but you can't understand why your visitors aren't converting.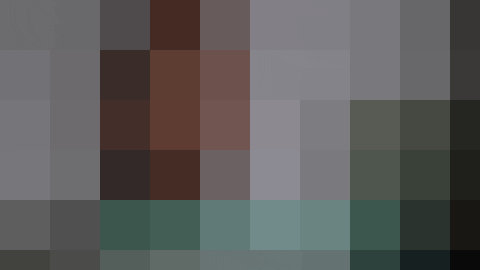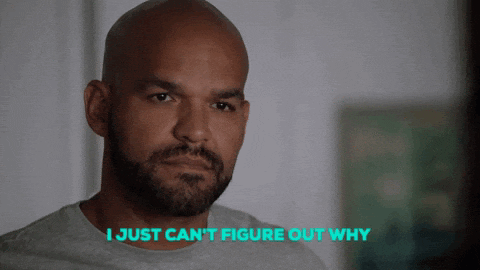 Cue Google Analytics. 
With Google Analytics reports, you can get a thorough picture of your audience members' backgrounds and how they engage with your website. 
You can then use this information to refresh your website and build marketing funnels that convert more customers. 
Today, we'll show you how to do just that. But before digging into the nitty-gritty of using Google Analytics reports to better your business, let's review what Google Analytics is. 
What is Google Analytics?
Google Analytics is a marketing tool that can help you understand how your website visitors find and interact with your website. 
You can use data from Google Analytics to find ways to nudge visitors to take other actions on your website.
One reason why Google Analytics offers rich data is that it tracks over 200 metrics. 
You don't need to worry about covering all of them, though. Just the top ten most commonly tracked metrics should have you covered, which are, courtesy of Databox:
Users
Bounce rate
Sessions
Average session duration
Percentage of new sessions
Sessions by channel
Pages per session
Goal completions
Pageviews
Pageviews by page
Or, if you prefer a visual reference: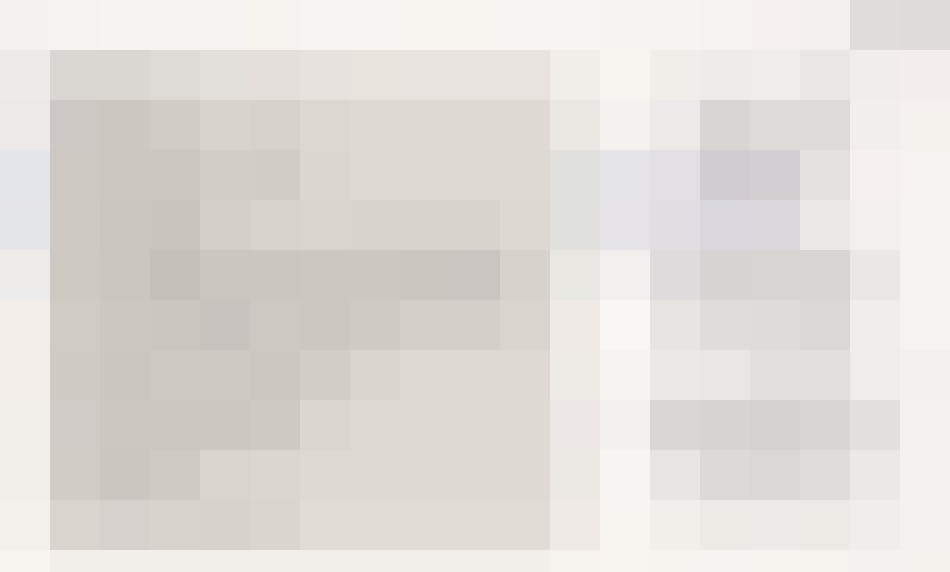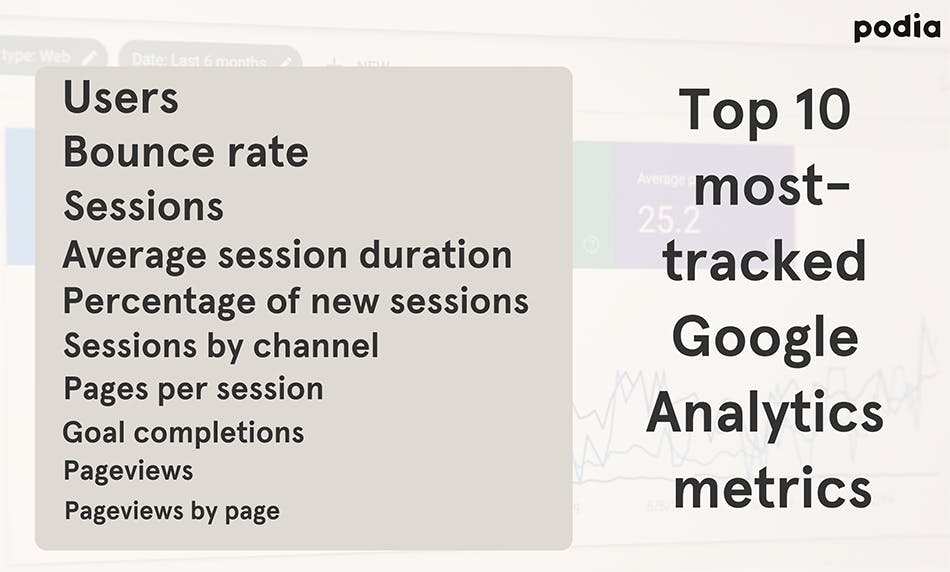 Other helpful information for navigating through Google Analytics' many rabbit holes can be found in this Google Analytics glossary. But don't worry -- we'll define any term we use today, and we promise, they're more self-explanatory than they seem. 
Though that's not to say it's a cakewalk all the way through. Indeed, the very thing that makes Google Analytics such an asset for businesses can also be what makes it so daunting to use.
And that's the sheer breadth of everything it can do. 
Why use Google Analytics?
Google Analytics can give you a more exhaustive view of your visitors' behavior than almost any other analytics tool. 
One way Google Analytics does this is by providing multiple reports. 
This information can help you enhance your website for higher marketing returns. 
Let's say you're trying to figure out how to sell online courses in a competitive subject area.  
Google Analytics can help you understand and segment your target audience, something that a lot of professional marketers are eager to do. 
69% of marketers have said converting contacts and leads into customers was their priority over the next 12 months, in fact.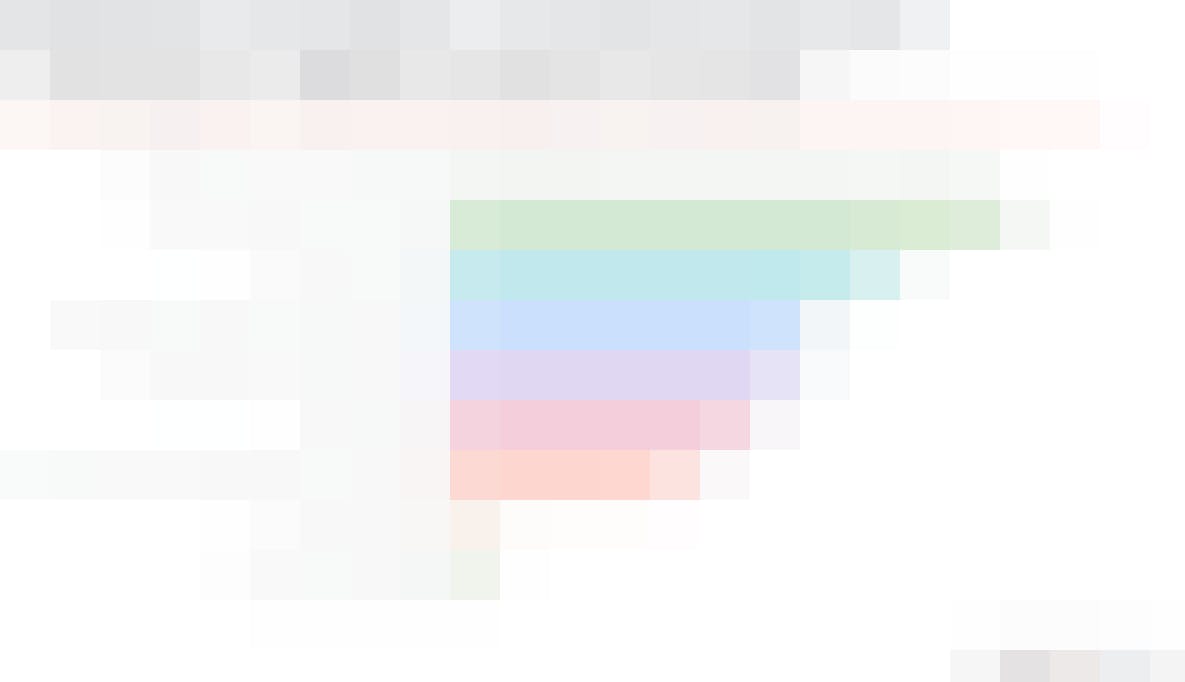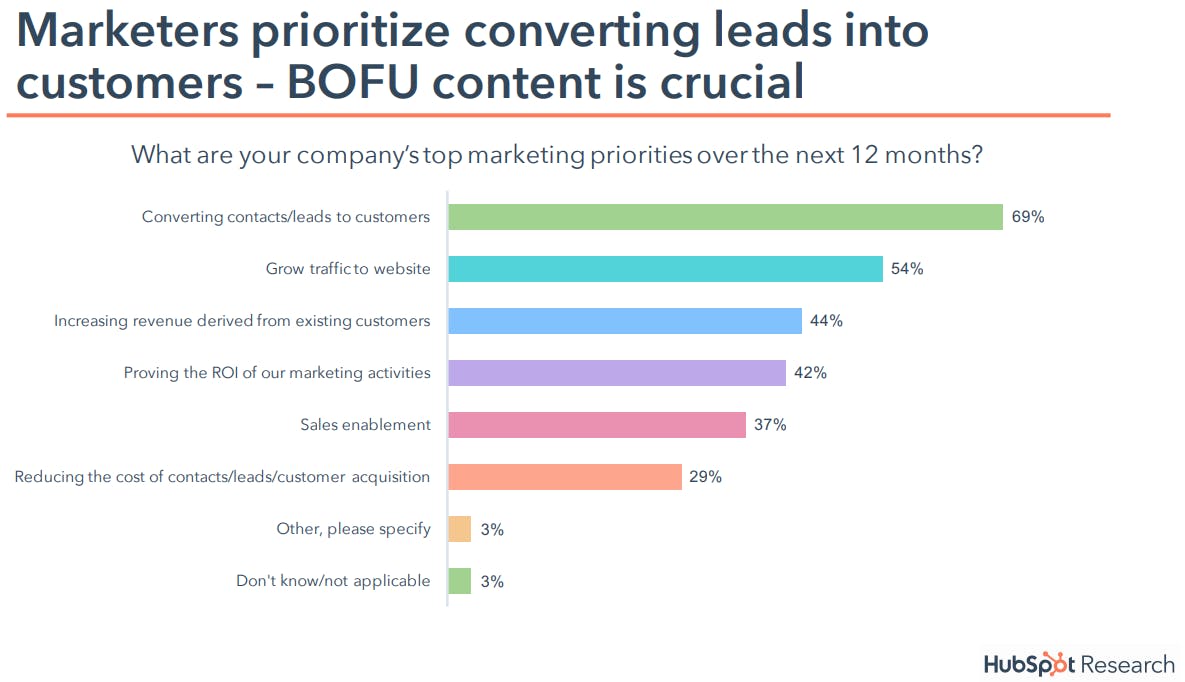 With deeper knowledge of your audience through Google Analytics, you can create segment-specific copy and pages. This could convert more visitors to subscribers or customers.
Examples of reports -- and their uses -- from Google Analytics include: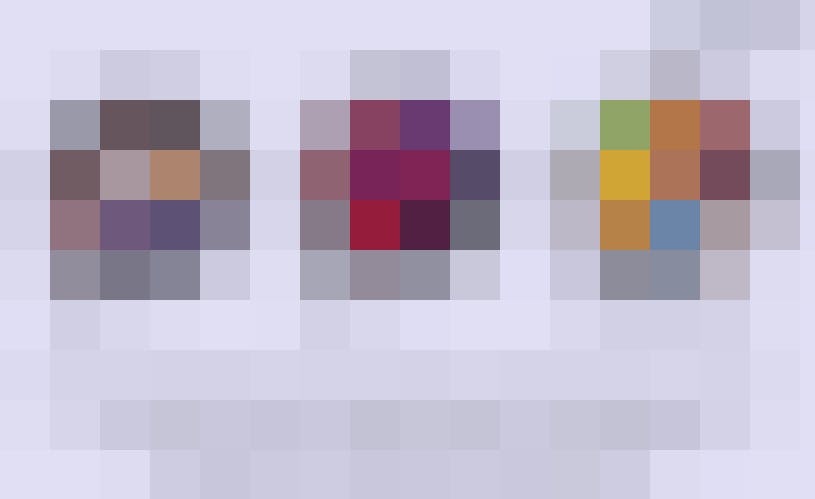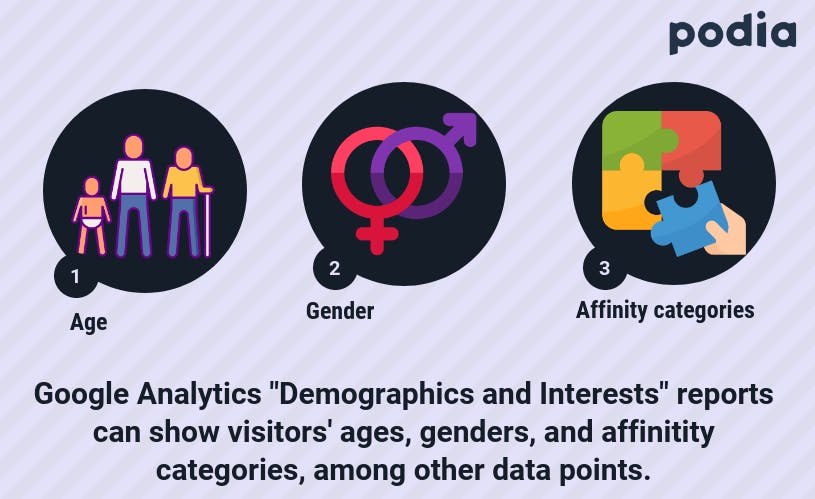 All of this information can help you send more relevant ads or create content that will appeal and resonate more strongly with your audience.
As an example, research has found that competitive prices are very influential for shoppers in the U.S. and U.K. 
Conversely, Brazilians tend to value product information, product specs, and reviews more than those in the U.S. or U.K. 
You can use this knowledge to create more effective web pages and marketing based on where your primary user base is from. 
Let's look at an example.
BAUNAT, a jewelry company, expanded into new international markets.
They used Google Analytics and Google Ads to identify audience segments in the new markets. They then tailored their marketing approach to each new niche. 
BAUNAT now has customers in over 45 countries due in part to help from Google Analytics and Google Ads (not to be confused with AdSense). 
Google Analytics can also let you know what campaigns are working, or not working, as it were. 
Tastemade had little trust in their website data and data from marketing platforms. This distrust was due partly to much of the tracked data not being useful for making marketing decisions.
After refreshing their Google Analytics set up, Tastemade evaluated their campaigns more confidently, and thus, were able to make better decisions on likewise better data.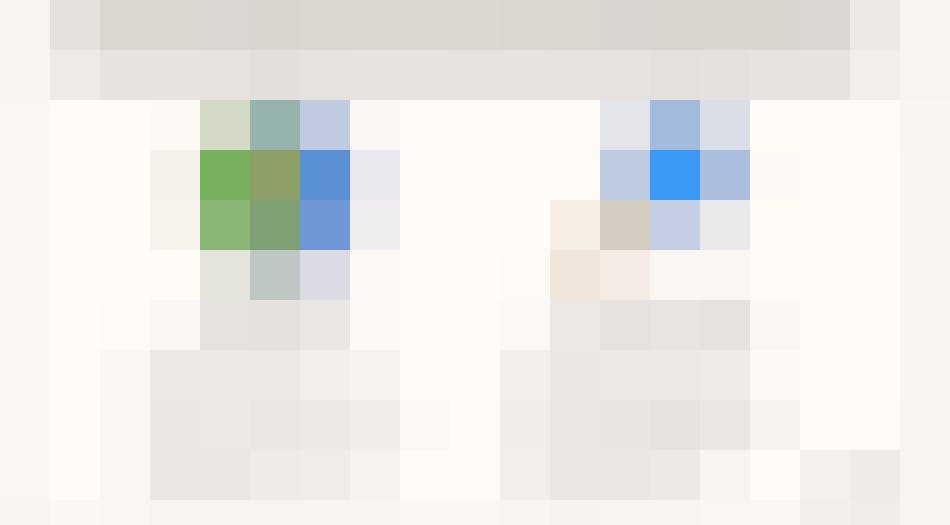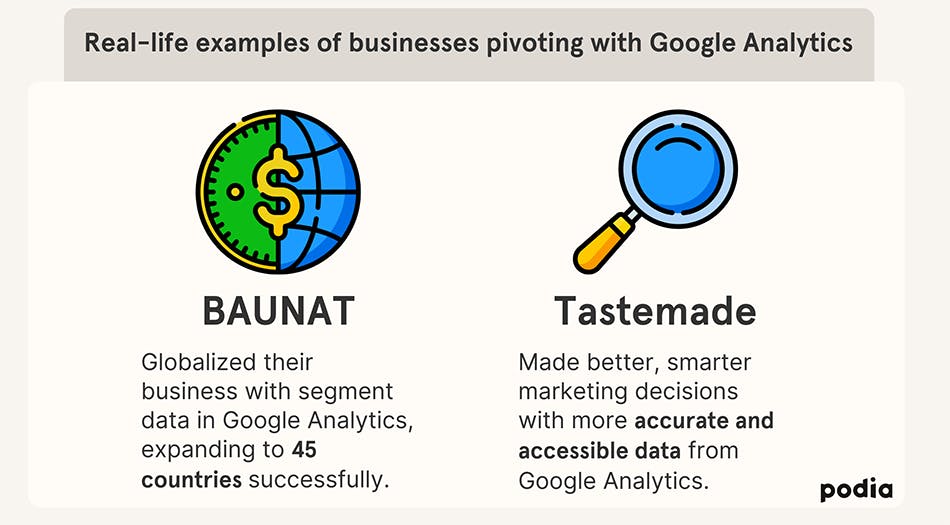 Sound like something you want to get in on? Then you're in luck, because that's what we're covering next.
How to setup Google Analytics
To add Google Analytics to your website, sign up for Google Analytics and add the tracking code to your website. 
You can analyze your visitors' data within a few hours. 


Keep in mind that adding the tracking code won't yield the rich data and reports you're hoping for yet. 
You'll also want to set up a few other features, such as the Google Tag Manager and goals, so you can get more accurate data. 
Don't worry about figuring it all out on your own -- Hootsuite has a thorough guide on how to set up Google Analytics. You can't go wrong with Google's guide to Google Analytics, either.
Google Analytics can be time-consuming to set up, so feel free to outsource it if you need to. 
There are countless stories of brands who gathered inaccurate data with Google Analytics because they didn't outsource. 
Consider this veteran support nonprofit as an example. 
They had a few problems with their Google Analytics setup. Notably, they had incorrect attribution for website conversions, among other problems.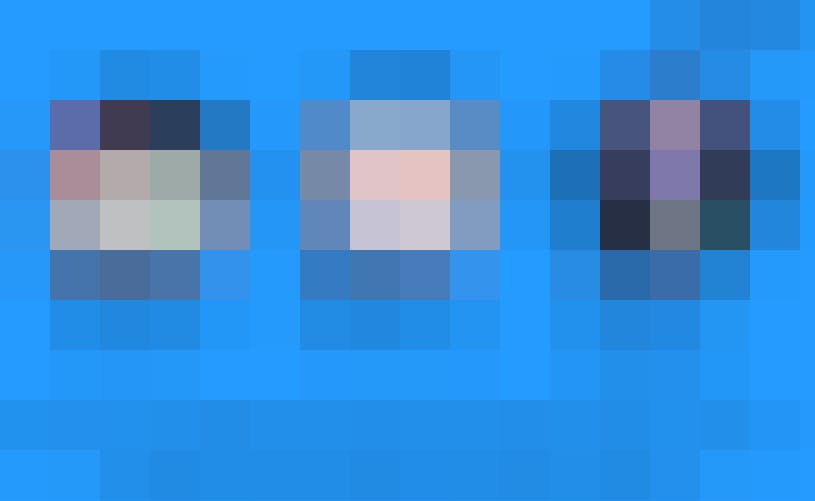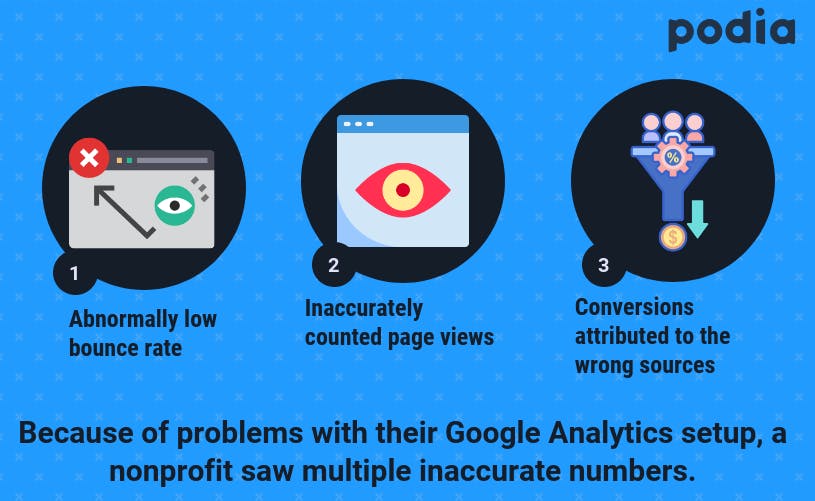 The nonprofit heavily relied on email marketing and social media traffic to drive conversions. Their Google Analytics misattributed many conversions to other traffic sources. 
This made it seem as if their marketing campaigns were underperforming. 
They hired an agency to fix their Google Analytics and saw more accurate numbers. This gave them a clearer view of which marketing channels were affecting conversions. 
As with this nonprofit, inaccurate Google Analytics reports can misrepresent your website performance. 
For example, this business saw their SEO conversion rate rise from 6% to 10% over two months just by tidying up their Google Analytics setup, and thereby, their reports.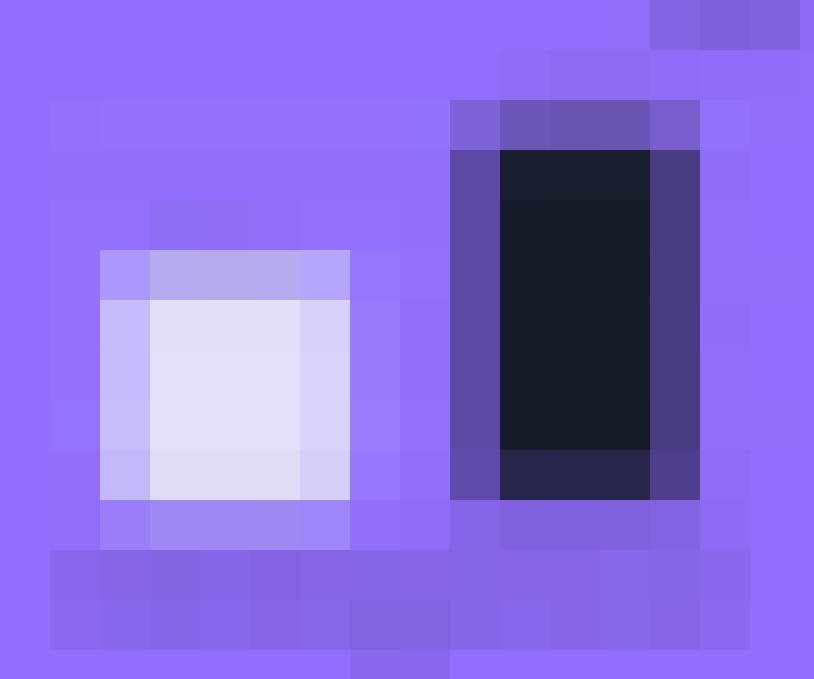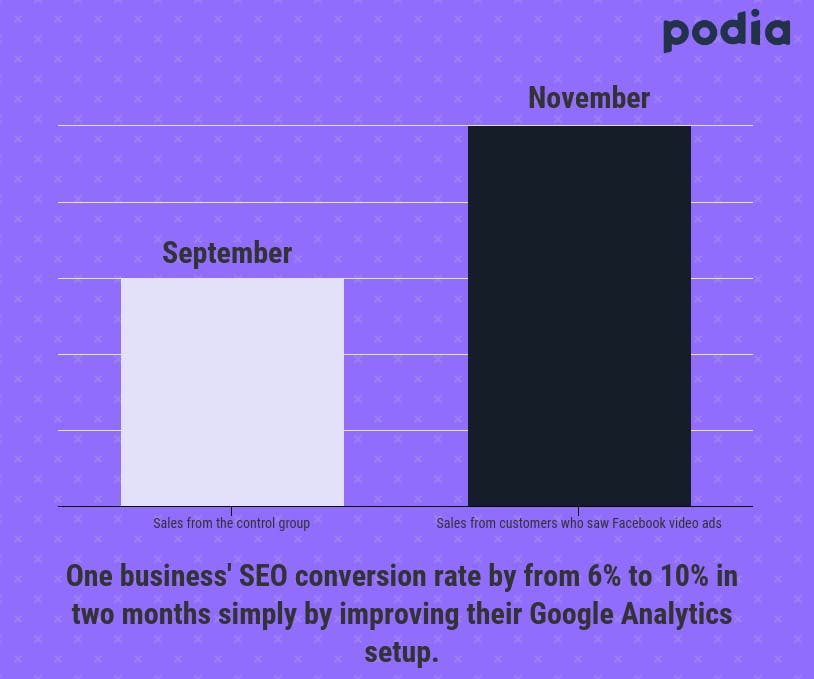 Because of the high margin for error, Benson SEO recommends brands have someone test your Google Analytics even if you set it up yourself. We're inclined to agree.
It'll probably cost you for a few hours of an expert's time, but when it's the foundation of how you measure and make decisions about your business, it's an expense worth saving up for and weathering.
After all, for an online business or side-hustle, it's not hyperbolic to call your website your headquarters. If it's on unsteady ground or yielding bad data, every other branch -- your storefront, your social media channels, et cetera -- is impacted.
But it works in the other direction, too. Junk data can result in misaligned marketing decisions, and great data is like fertilizer for those same decisions.
Here's how to use it that way.
How to maximize your marketing with Google Analytics reports
Google Analytics makes for a powerful customer research tool because of how much data it collects. 
Some uses for Google Analytics for digital product creators include:
Learning about your audience's background and interests

Breaking your audience into segments for more focused analysis 

Identifying ways to optimize your campaigns and content

Analyzing and enhancing your checkout funnels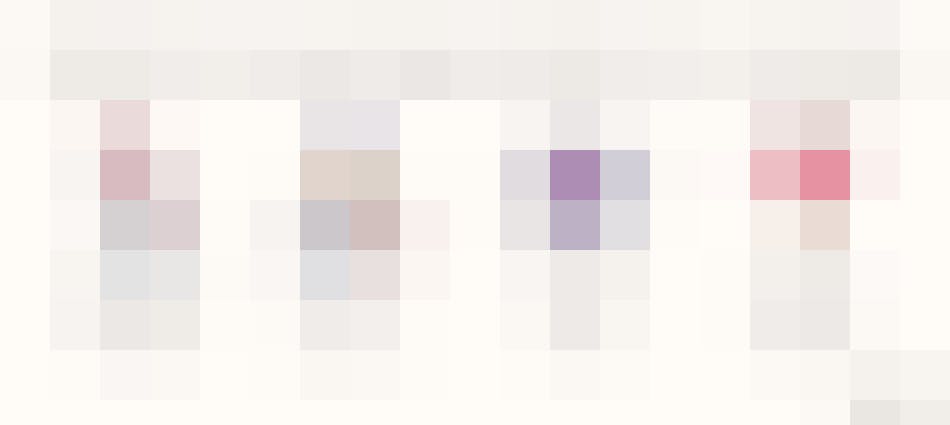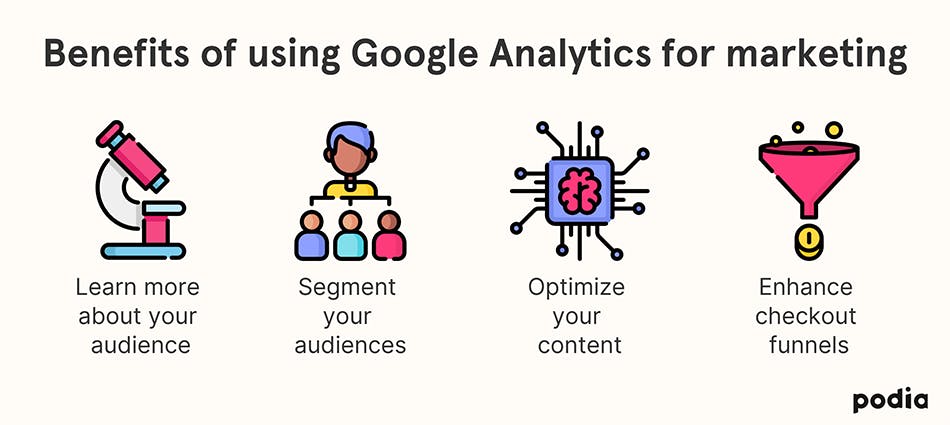 Let's take a look at each of these in more depth. 
Data from demographics and interests reports can show visitors' ages, and gender, among other things. 
Though demographics are a broad metric, they can still be helpful for sending targeted ads and messages. 
For instance, 61% of consumers have they don't mind ads that target them by demographic.
Furthermore, 65% said they like that social media ads can expose them to products they're interested in and otherwise may not have found on their own.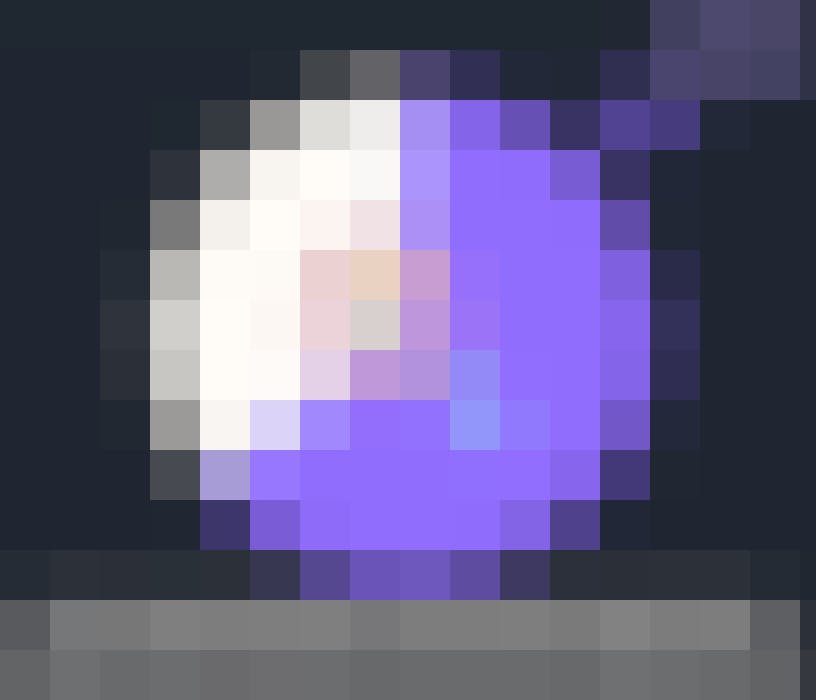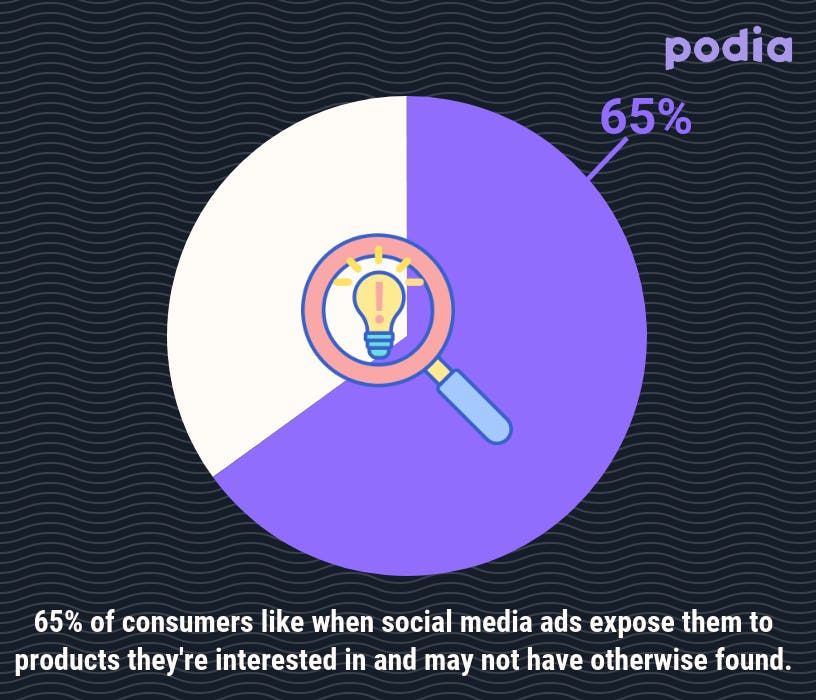 Likewise, audience reports can reveal who your active users are or how much lifetime value (LTV) a user has for your business. 
Creators can also use conversion reports to analyze factors that lead to conversions and sales.
With ecommerce reports, you can see the average order value and other product and transaction information. 
This ecommerce report from Sumo can give you an idea of metrics you can track with an ecommerce report.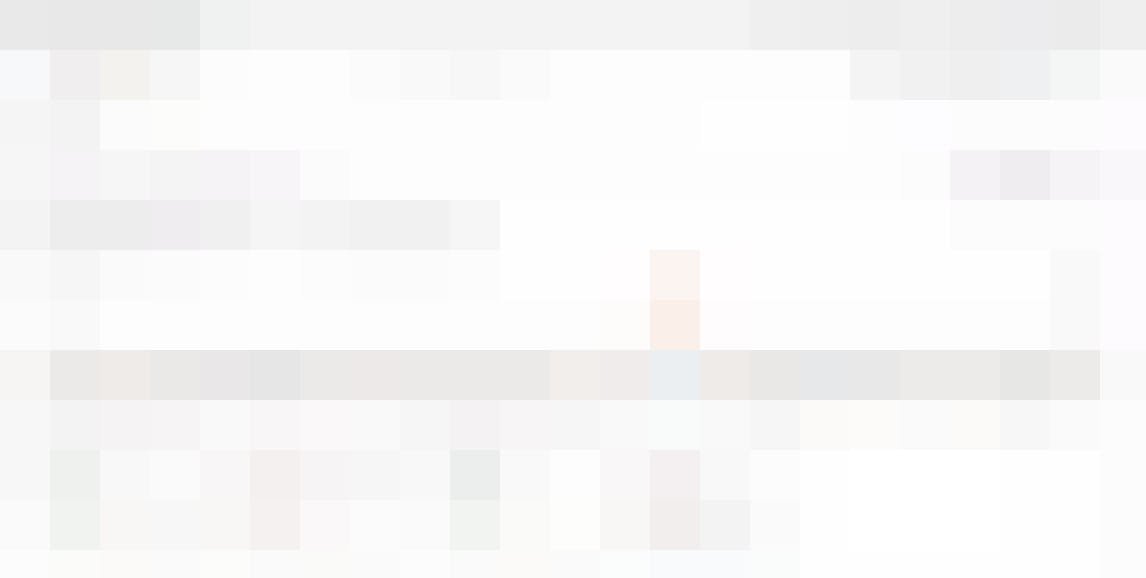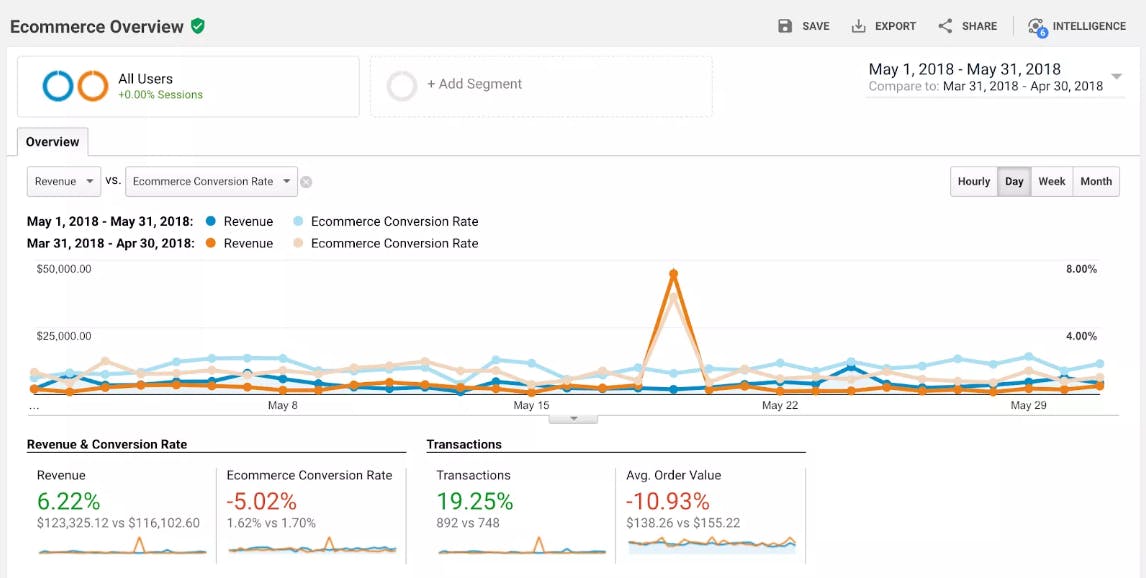 Multi-channel funnel reports can show what marketing channel referred a paying customer to your site. 
These reports can also reveal what previous referral channels impacted the conversion. 
You can then use this information to determine which marketing platforms and sales tactics you should invest in further. 
Let's say you noticed many of your customers are referred by individuals. In turn, you could create a referral or affiliate program to reward word-of-mouth (WOM) marketing. 
You could also conduct influencer outreach to work with micro-influencers, who tend to have engaged audiences, to tap into more WOM power.
Influencers with less than 1,000 Instagram followers had a 7.2% engagement rate, according to one study. Influencers with over 100,000 followers had a more modest 0.3% engagement rate.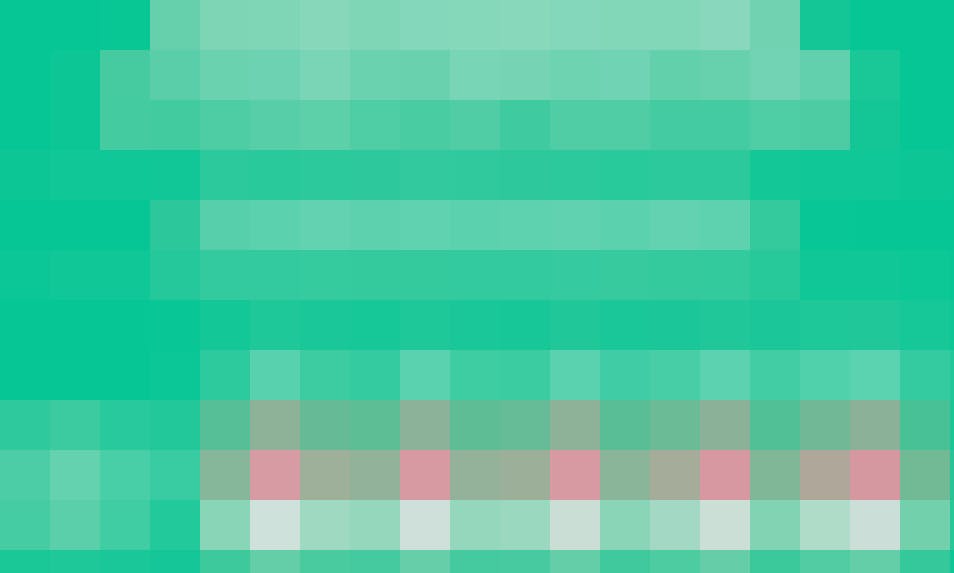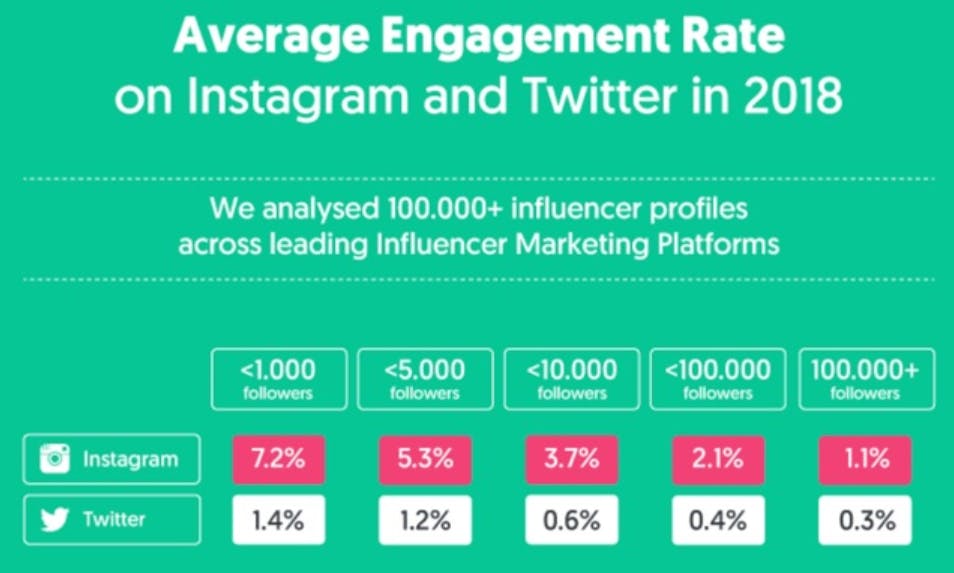 More engaged audiences may be more likely to visit your site or make a purchase from a link the influencer shared. 
Other capacities in Google Analytics reports include breaking your audience into segments for a more nuanced view of how to cater your website to different groups in your audience. 
Google Analytics segments let you separate your audience members into groups based on specific criteria, such as their age or location.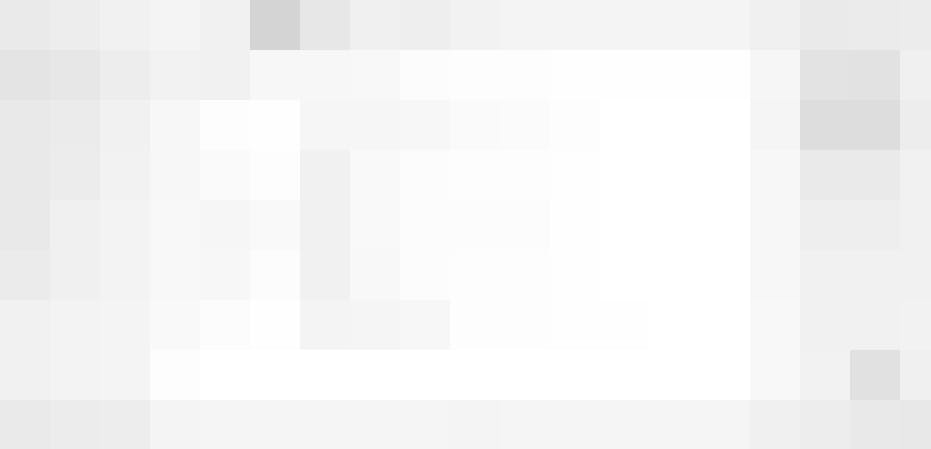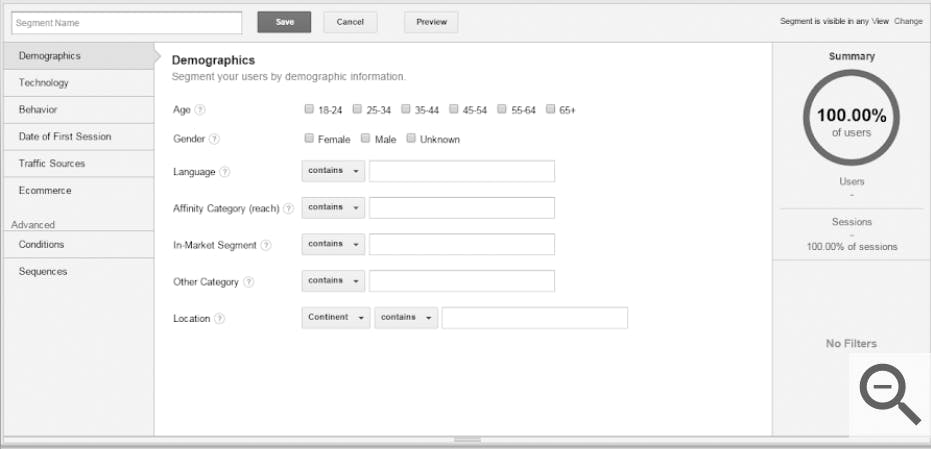 By using segments, you can discover how a specific group's preferences and behavior are changing and how you can respond. 
Imagine you have a customer segment who previously only purchased your digital downloads. Recently, they've begun purchasing your online courses, too.
You could promote your courses more to that group using paid ads, email marketing, and/or social media marketing. 
You could also retarget visitors with ads if they visited a product page without completing a purchase. 
Besides segments, you can also use Google Analytics to understand how your audience uses your website. 
For instance, site speed reports, a type of behavior report, can reveal how quickly users are able to interact with your content. 
45.4% of consumers have said they would be less likely to make a purchase if a website had a slower load time than they were expecting. Improving site speed should be a priority if you notice a high abandonment rate, and site speed reports are one way to reveal the link.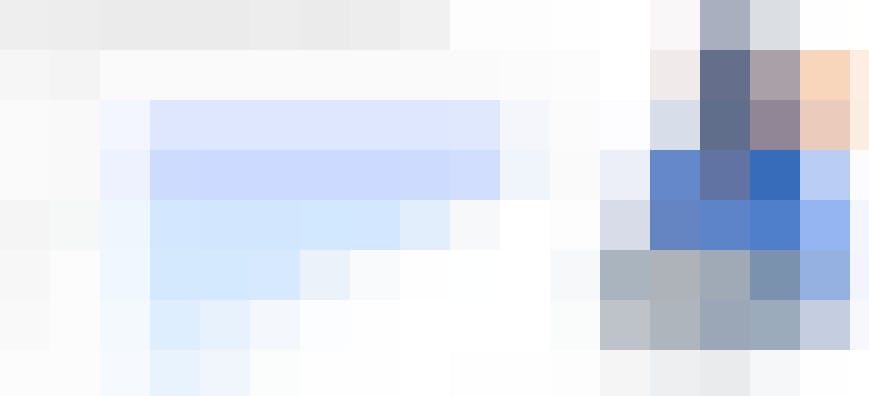 Another type of behavior report, the somewhat less self-explanatory "Behavior Flow" report, can depict how visitors move from one page or event to another. 
This can show you what content is a hit with visitors and which content needs further improvement. 
You could also redesign your landing and sales page to boost conversions. Maybe your landing page isn't aesthetically pleasing, or visitors find it difficult to find the call to action (CTA). 
Aside from optimizing individual pages, you can also set up processes to guide your visitors to certain pages and nudge them to take action. 
As an example, BootCuffsSocks noticed their homepage received a great deal of organic search traffic. However, many visitors left without joining their email list or making a purchase. 
To combat the problem, BootCuffsSocks created a signup pop-up. The first pop-up would offer a discount code and encourage visitors to join their email list to receive the discount. 
They also created a pop-up to encourage cart abandoners to complete their purchases. 
With these new processes in place, BootCuffsSocks generated 601 new transactions. They reduced their cart abandonment rate by 17.13% compared to the same time last year, too.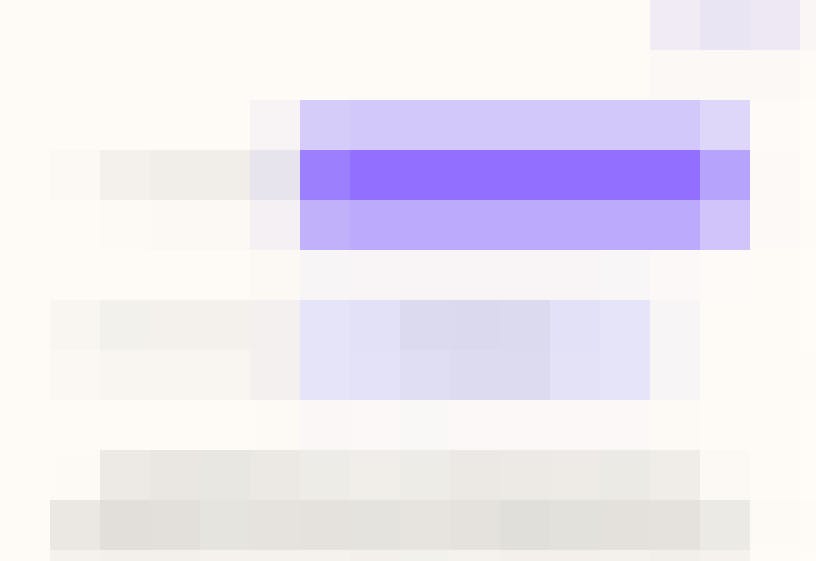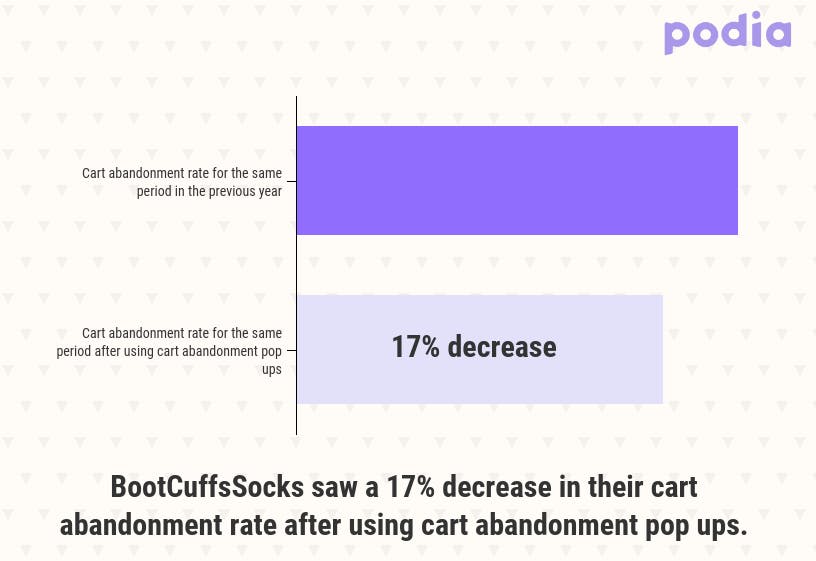 Likewise, your Google Analytics data could help you learn what you need to do to guide more people through your sales funnel. 
Sometimes that may be a pop-up form or cart abandonment emails. 
For others, it may be simplifying and rewording their website navigation bar. Vague navigation bar terms can confuse website visitors and may impact their user experience, research has found. 
You can use a heatmap to understand which parts of your pages visitors are interacting with and may need attention, too.
TaylorMade used a heatmap to find out how to better optimize their website. Afterwards, they were able to prioritize what needed to be redesigned and justify changes without personal bias.
In addition to all of the features mentioned so far, one of Google Analytics' more important uses is for analyzing shopping and checkout funnels. 
The shopping behavior analysis report can give you insight into your sales funnel. 
Specifically, it can show how many sessions there were at each stage of the funnel and how many abandoned the funnel, such as in this sample from Google.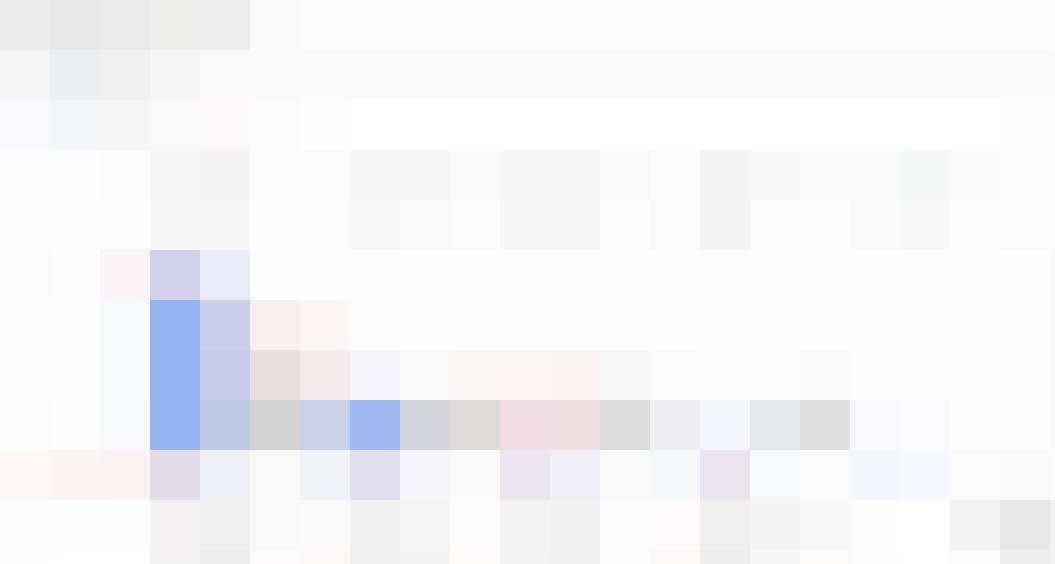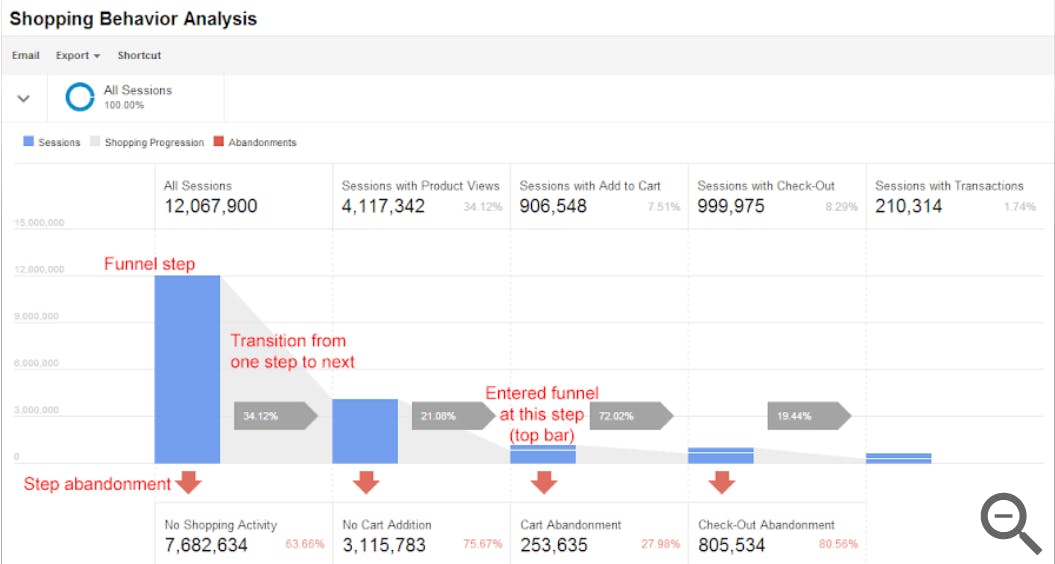 Finally, the checkout behavior analysis report can help you see how customers move through your checkout funnel, too. 
This can let you know which stages of your funnel are "leaky" and need to be patched.
So, will Google Analytics reports save your marketing and conversions? No, it's not likely. But what they can and will do is give you the tools, information, and direction needed to save them yourself, and they'll do it reliably once you get through the setup.
And, as you get more acquainted with the dashboard and everything you can track, they'll do it accessibly, too.
Reliable, accessible, and free -- does it get better?
Probably, but we haven't heard of it yet.
Use Google Analytics reports to get the pulse on your audience's online behavior
Google Analytics can help you understand your customers' online behaviors and preferences. 
You can set up your Google Analytics account in just a few minutes, though you should outsource it if you're crunched for time. Even if you set it up yourself, it's worth pinging an expert to make sure you're on the level before you go all-in.
As for improving your marketing and sales, four ways to use Google Analytics reports include:
Getting a clear picture of your audience's background, interests, and behavior

Analyzing your audience in more depth using segments

Understanding how visitors interact with your website

Improving your sales and checkout funnels so more visitors will convert
For a storefront that integrates seamlessly with Google Analytics, sign up for free with Podia today. On Podia, you can create customized storefronts and landing pages, send marketing emails, and more from one platform. 
And, thanks to the integration with Google Analytics, you can enjoy the same reports and insights whether a customer is on your website, storefront, or somewhere in-between the two.
Grow your online brand
Join thousands of creators receiving our weekly articles about launching, growing and thriving as a creative entrepreneur.