How Jamie Keddie rewrote his story with a membership site
Jamie Keddie turned his expertise into a dependable monthly income with a Podia membership. Read Jamie's amazing story and learn how you can launch your online business today.
October 8, 2018 by Len Markidan
---
Imagine this:
You get up in the morning, grab your bags, your laptop, and your passport. From there, you're out the door, working your way through morning coffee and getting a new stamp added to your ever-growing list of passport pages before the sleep is out of your eyes.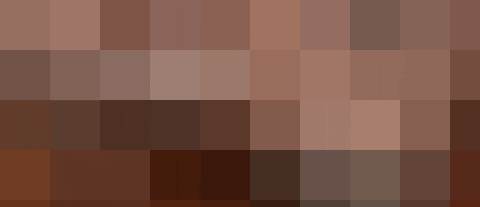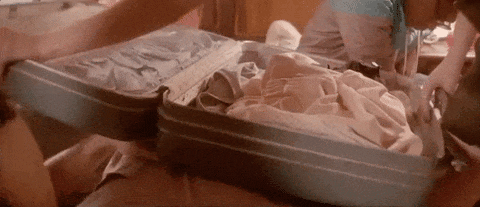 You're on your way to your next speaking gig in Belgium -- or Brazil, or Bahrain -- and you couldn't be more excited.
Because you get paid to hop from flight to flight, airport to airport, teaching people a subject you're passionate about and exploring the world at the same time.
New foods, new cultures, new people: no day is ever the same.
It's the nomad's dream, right?
It was -- and still is -- for Jamie Keddie.
But like so many others have discovered, Jamie began to realize supporting himself through education and traveling wasn't as romantic as it once sounded:
It meant saying "yes" to gigs he didn't always want.

It meant accepting pay rates that weren't always great.

It meant never having real control over his day-to-day.

It meant never taking time off for himself.
In a journey that seemed at times doomed to fail but with a protagonist as determined as he was smart, Jamie turned his story around and gave his dream the rosy-colored hue it once had by building an online business and launching a membership program.
Today, he's still traveling as much as he wants -- but it's on his terms, and his alone.
Here's how he got there, and how memberships are making every day better than the last for him.
How Jamie found his calling
Ten years ago, Jamie delved into the world of teacher and instructor training. He set out to show educators and other professionals how to improve their storytelling skills.
With a background as an English language teacher, he had an intimate understanding of what his potential audience members faced in their daily struggles -- and he knew he could leverage that understanding to create amazing educational experiences for them.
So he started booking auditoriums and hosting workshops across the world, helping teachers bring story and storytelling to the front of the classroom.
It was a labor of love and skill, and his talks quickly earned him a reputation as a world-class storyteller.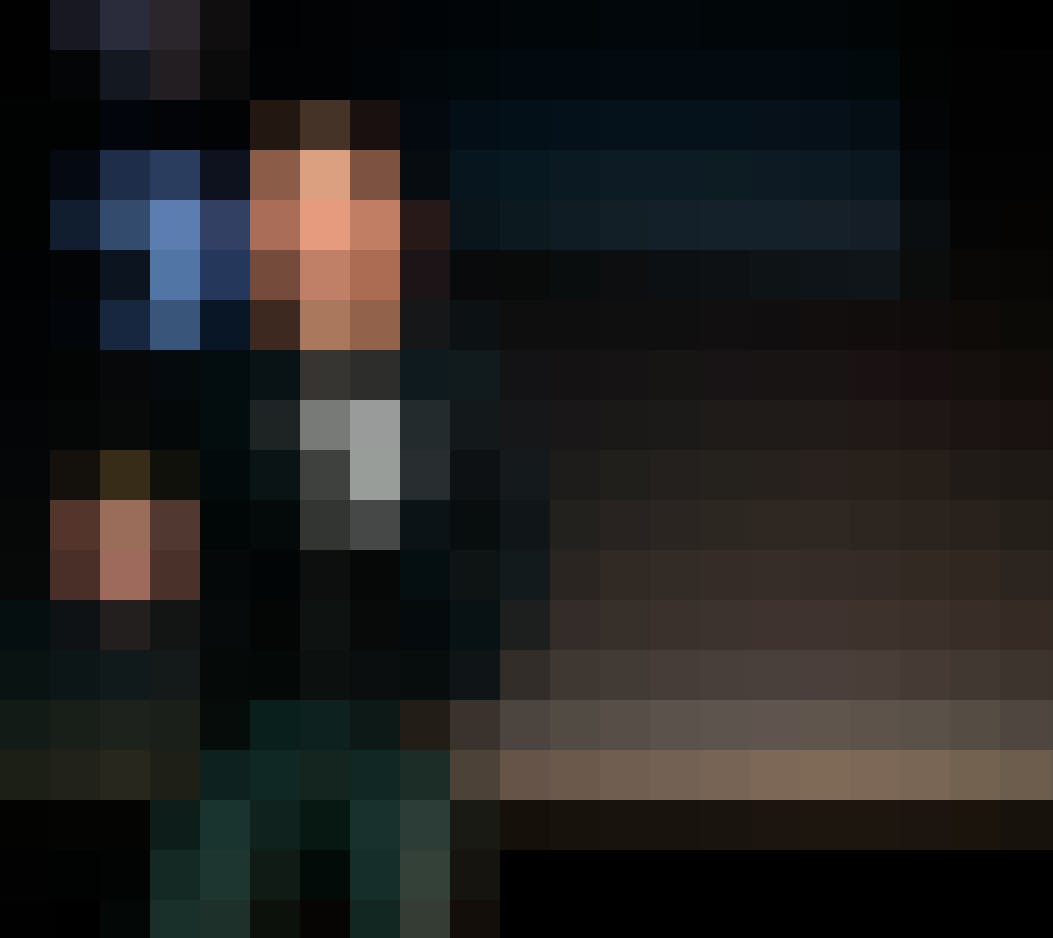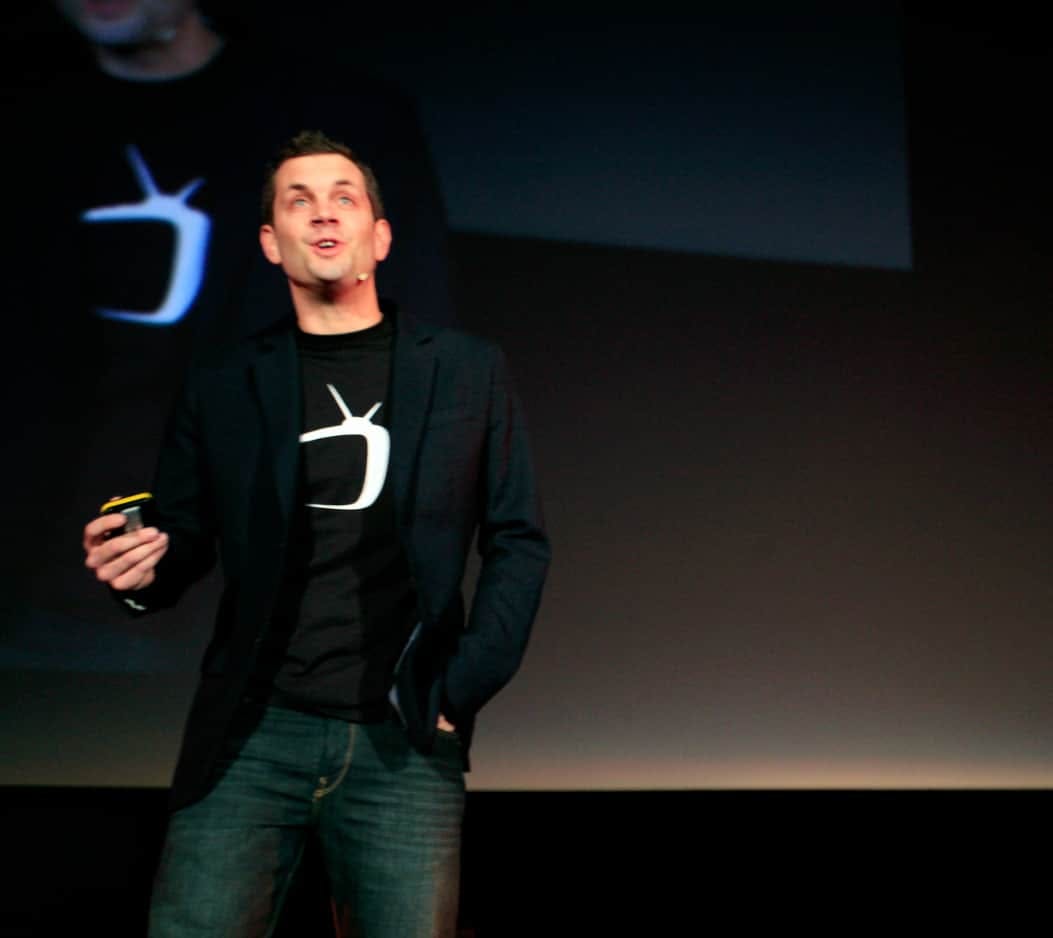 The nomadic lifestyle that came with being a global teacher suited him, and it continues to be a regular part of his life -- but he's become much more selective than he used to be.
Because slowly, like every coming-of-age story, he began to realize his journey could take him so much further than one airport to the next.
He just had to leverage the right tools to make it happen. Unfortunately, finding those tools was an adventure in itself.
"I was really slow to understand the possibilities that were there for me through marketing," he recalls. "I spent a lot of time chasing things that were never actually there for me in the first place."
How Jamie built his audience
Still, all of that time chasing after opportunities was worth it.
Because with every challenge Jamie encountered over the last ten years, he triumphed and learned the lessons he needed to become the successful entrepreneur he is today.
And, most importantly, he learned the value of building a mailing list.
Jamie already had a resource site that was popular with teachers. And from this website, he had created a small group of subscribers. One day, he decided to engage them..
"Twice a month, I would send out a story or a storytelling idea – something that I thought they would enjoy or find useful. I was aware of the importance of building up an engaged mailing list. But I wasn't sure why."
Note: Jamie's still send out his bimonthly stories. He refers to this as his Sunday Post and you can sign up here.

Without knowing it, Jamie was actually laying the groundwork for an online business.
The result of those seeds is impressive: today, his email list stands 10,000 subscribers tall.
In those early days, having an engaged, growing mailing list was enough for him.
It supported his offline business between giving talks and hosting workshops, helping him make a difference in the lives of other teachers and stay afloat.
But he was also working on his website for hours-on-end and never taking time off because the work felt never ending.
And he felt like he never had anything to show for it, either.
It wasn't an ideal place to be: not for his business, his audience, or himself.
His first launch: Barely breaking-even
Determined to change things, Jamie decided to write a book and leverage his booming email list.
And, thanks to his experience with leading workshops, he already had the inspiration and material he needed.
Thus, the first incarnation of Videotelling: YouTube Stories for the Classroom was born.


Unique to Jamie, "Videotelling" -- telling stories based on the narratives of short videos, often from YouTube -- had become (and remains) his hallmark as an instructor.
Where others had merely accepted the cliche that a picture is worth 1,000 words, Jamie saw a unique way to engage students and create interactive learning experiences.
Today, he teaches marketers as well as teachers how to use video telling to ignite a spark in the classroom and boardroom. But it wasn't an easy path to get there.
Initially, he began creating a book to explain his method.
"That was a huge mistake because it just became more and more complicated," Jamie explains.
The book ballooned into a beast of burden with no sign of slowing down until Jamie flipped the script and changed his approach.
Rather than telling people how to tell stories, he showed them and created 45 engaging, readymade stories based on YouTube videos for maximum student engagement.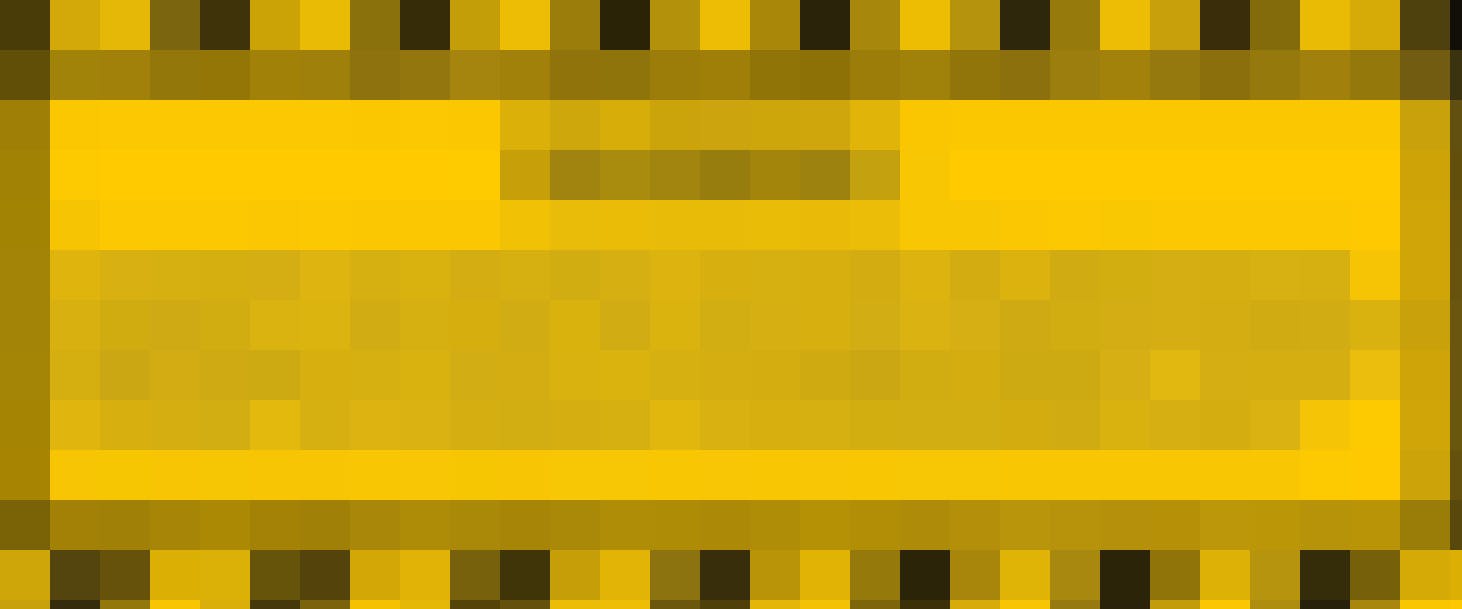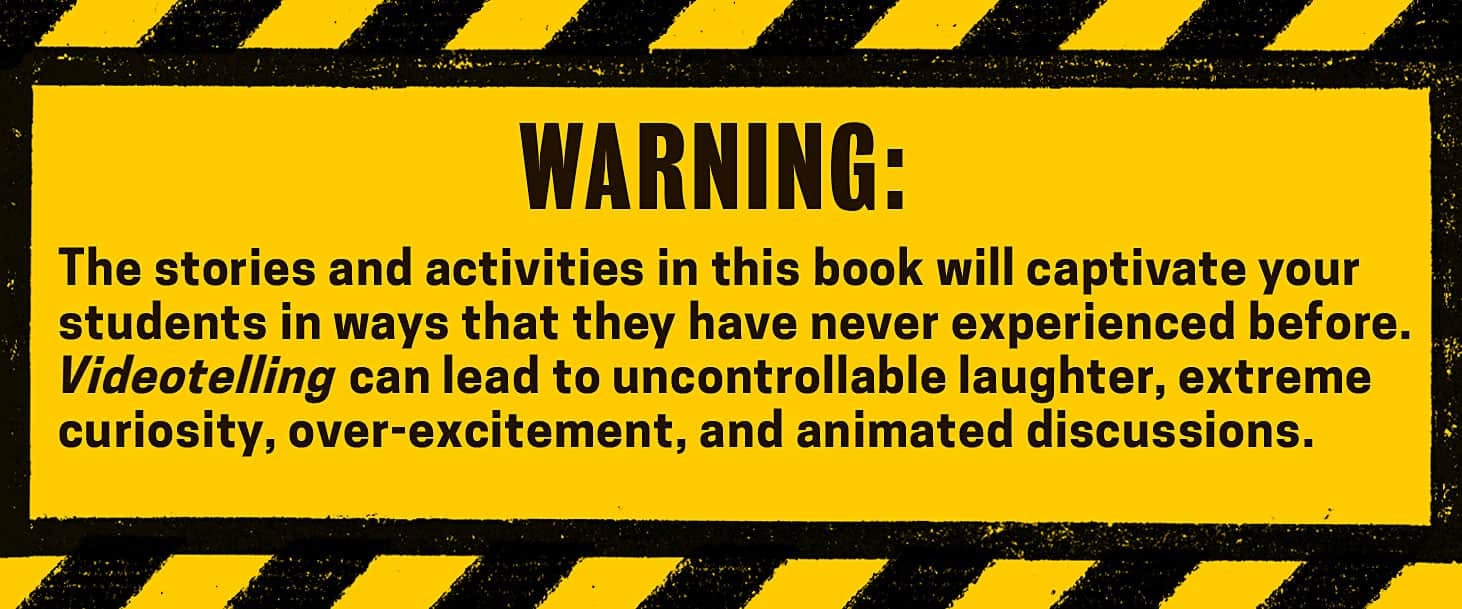 Wanting to deliver the best possible product but short on funds and long on time, Jamie used crowdfunding to give his book the critical final push.
It was exceptionally successful: he achieved 130% of the funding he needed to self-publish the book.
But between hiring a designer, an illustrator, three different editors, and a consultant, that extra 30% disappeared before it ever hit his bottom line.
"So by the time I finished that book and got it to my distributors, I was just burned out," he says.
Jamie had ended up on a treadmill of diminishing returns with his products, and he wanted off.
His business had to change: his own story needed a new chapter.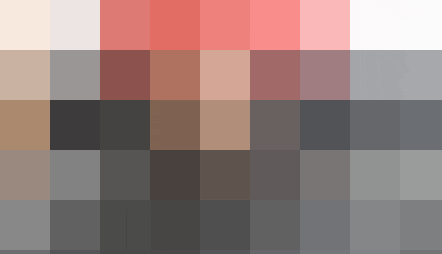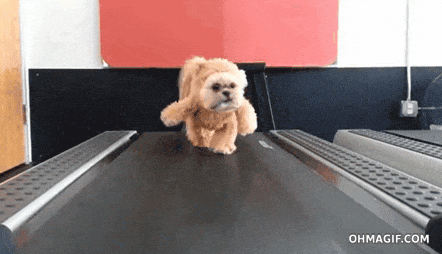 That's when a friend, a businessman Jamie describes as astoundingly shrewd, passed on this advice:
"You've got to start doing subscription because that's where it's all at."
Never one to look a credentialed gift-horse in the mouth, Jamie realigned his goals and made subscriptions his new mountain to conquer.
He was already familiar with a few platforms where he could sell digital downloads, but he needed one that allowed him to create a subscription-based membership.
Podia stood out with crystal clear pricing and membership software included in its all-in-one platform.
So after getting his materials together, he launched his membership program, Storytelling Membership for Teachers, in May 2018.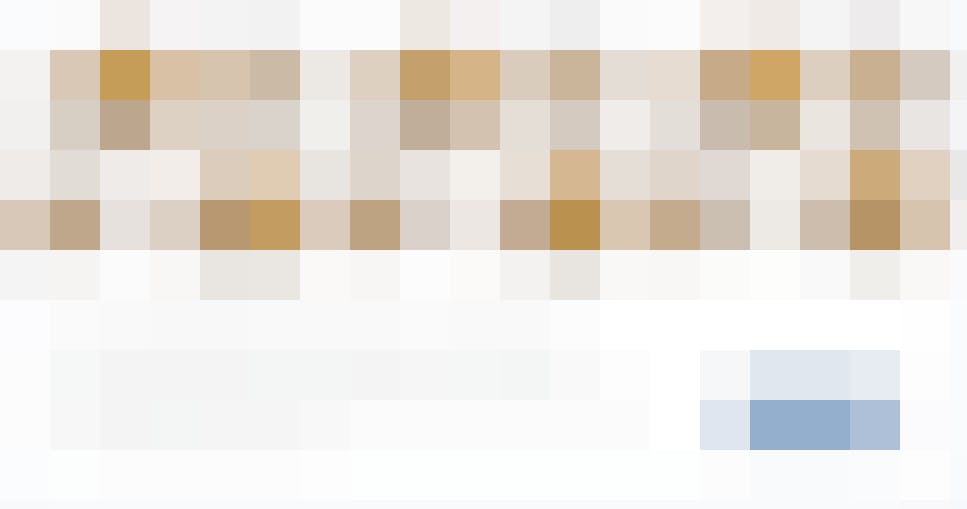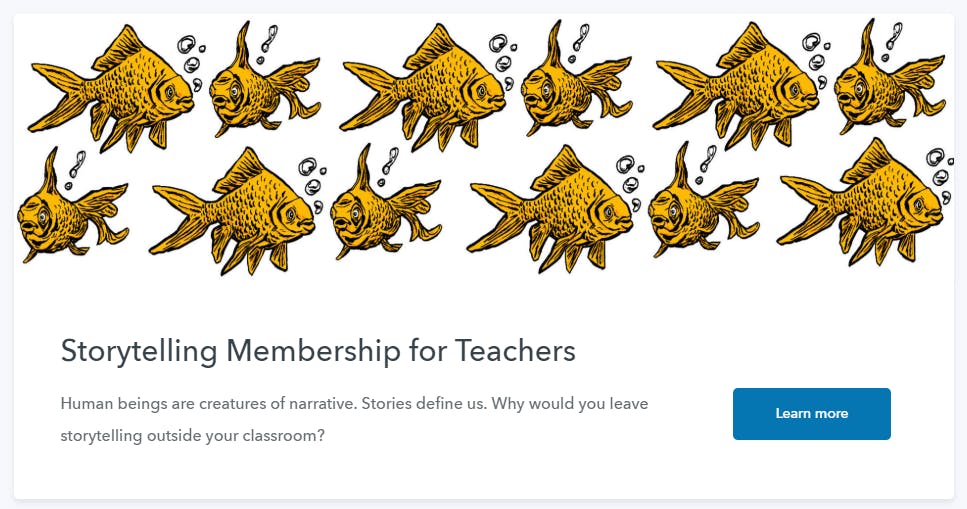 In just a few short months, Jamie's life started to change for the better.
"Before, the traveling was my bread and butter, and as a result, I basically said yes to everything," Jamie tells me.
That meant traveling to places he didn't actually want to go to for income that didn't always justify the stress, and with a limited amount of time -- often as little as one hour -- to really connect with the audience.
 "And now, the Podia membership is starting to become my bread and butter, and it's going to just get better and better from here."
The 10-Step Product Bootcamp
Your next successful project starts now. Learn everything you need to know to create AND launch your next digital product in 10 steps.
Get access
How memberships fit into Jamie's traveling lifestyle
Jamie may no longer be beholden to every traveling gig that comes his way, but it's still something he loves to do -- and does plenty of.
The most significant difference between his business today and ten years ago is his ability to self-direct.
Now, instead of accepting offers off the cuff, he prices his workshops higher than ever before -- and with his Podia membership supporting him, he can afford to.
It means fewer people say yes than before, but he's making the same -- or more -- in returns.
Which, in turn, means fewer trips, more income, and more time off.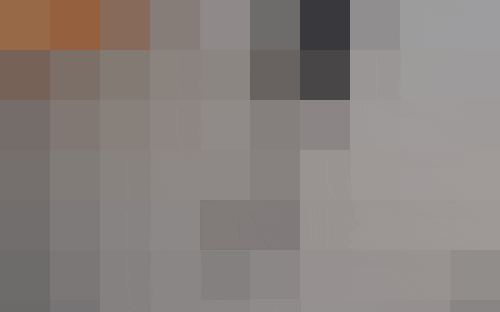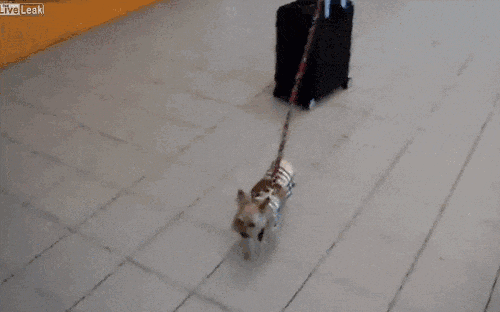 In fact, he's just taken a real summer holiday for the first time in years -- and drove his partner crazy because old workaholic habits die hard. The freedom to spend his time how he thinks best is still new to Jamie, but he's quickly finding his stride.
"I'm finding my way to getting a better routine, something a bit more structured," he remarked.
At present, he spends daily time with his community -- more on that in a minute -- and the rest of his week is devoted to creating new content, scripting his videos, shooting them, and editing them for upload.
He also sleeps in late and works late: "Because I realized that I can," he says.
Is there anything better than the freedom from alarm clocks?
But his membership hasn't just been good for Jamie. It's done wonders for his online students, too.
"I can do a show, I can entertain -- I can try to make them think about something they never thought about before," Jamie explains of his one-hour bookings, "But what is the value in that? What can a teacher really take out of one hour?"
Not enough, in Jamie's opinion, and based on his strong membership program numbers, not in his audience's view, either.
"Podia allows me to really work with teachers who want to take things further. I really like that. It allows me to spend my time with people who want to invest in me and I'm willing to invest in them."
But how exactly does Jamie take things further with his membership program?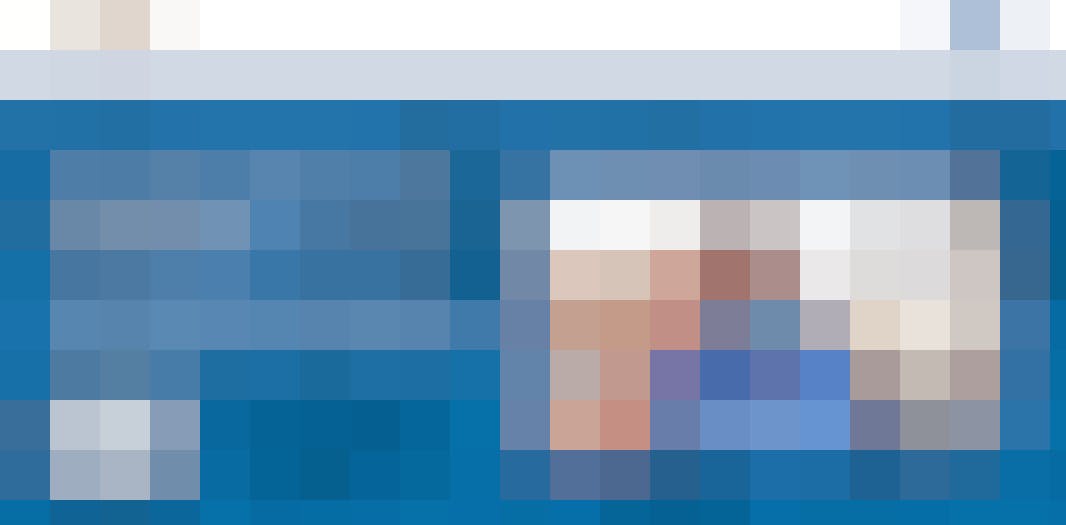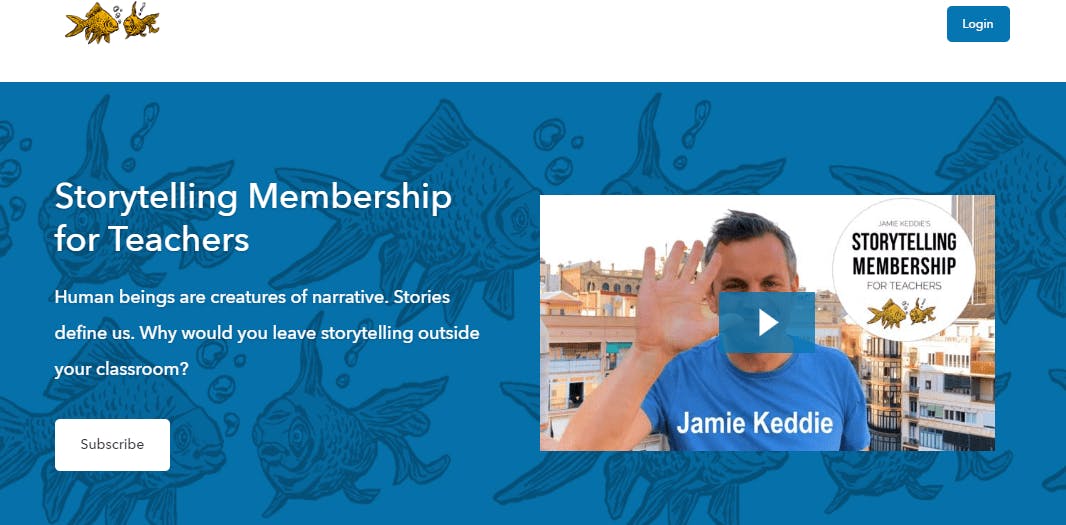 For one, he sets it at a price that's amenable to teachers' salaries -- €9.99 per month.
If his customers weren't teachers, he thinks his membership would probably run for a lot more -- but with his unique audience, and his goals for them, charging more doesn't make sense.
"Teachers don't have any money to spend, and that's okay," Jamie says, "What I really want to do is train teachers to use story to engage their students. I also want them to find their storytelling voices and teach their students the same."
Coupling his empathy-backed pricing model with weekly engagements via exclusive videos, challenges, handouts, and a thriving Facebook community, Jamie has earned the accolades and loyalty of teachers across the globe through his membership program.


He keeps his members engaged by making sure to devote an hour, at the minimum, a day to the community.
And, he hosts a once-a-month online event for them on different topics that relate to his membership, creating a more interactive and personable approach to his members.
It really resonates well with them, Jamie says.
He also spends a lot of time in his inbox, answering personal questions from members. His customers turn to him first to ask questions, and he's happy to be their support line throughout the process.
"I didn't realize how much I would be involved per subscriber," he says of his membership. Like those who sign up for his storytelling program, running a membership has been a learning experience for Jamie, too.
"I would say that this is the biggest learning experience I've had in my life," explains the globe-trotting entrepreneur.
And it's one that he confidently describes the same way his members talk about his program: "Quite fulfilling."
Jamie's experience with Podia: Then and now
Jamie was new to memberships, and like a lot of customers, he needed help setting things up -- but he didn't have to do it alone.


"I started asking a few questions to Veronica. I didn't mention your support in my testimonial because that's what everyone else seems to talk about. And you know your support is great," Jamie explains.
And it's true -- I'm always the first in line to tell people about how amazing Podia's support team is, but we never turn down a chance to hear more about it.
"I think the nicest thing about the platform is that you're not just face value," Jamie says when thinking about our support, "Compare it with Vimeo. I had a genuine question for them. The first thing I hear back from them is an email about how great their help is."
Which is nice, if you like hearing people's sales pitch and then waiting for five days -- like Jamie had to -- to get an actual answer back.
His experience with Podia's support couldn't have been more different, he says.
"You take things further than that. It's not just about the support -- you get to meet the team. It's almost like you become friends. Out of all the platforms I'm part of, Podia is the only one that I can name the three members behind it."
But support isn't the only area where we've been able to make a difference for Jamie.
Our ever-changing editor, designed to be as simple, beautiful, and effective as possible based on feedback from members like Jamie, is another star in this entrepreneur's book.
"The greatest technical feature is the possibility to connect and straighten up our subscription," he elaborates.
Adding those two together with our affiliate program has put Podia at the top of Jamie's list for tools to share with his audience.
"I'm actually thinking of doing a webinar for my teachers about how to market themselves," he says, "And I will definitely be working with Podia."
Any friend of Jamie's is a friend of mine -- and, of course, Podia's.
His advice for making the leap
For some people, making the transition into a new business is easy. The idea just falls into your lap, you've got an audience to roll with, and you've somehow landed an angel investor.
But for most of us living outside of Hollywood films, that isn't a reality. Making the jump from careers we've known our entire lives into the great unknown of online entrepreneurship can be scary.
Except it doesn't have to be.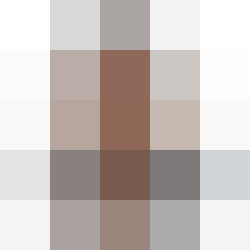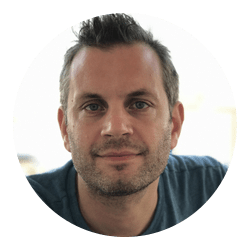 "You've got two weeks for free," Jamie says for anyone considering giving Podia a try, "It's difficult to find anything to lose there."
And with just a flat, no-frills monthly fee -- we never take any cut of your transactions, something Jamie says he's really appreciated as he's grown his business -- you've got everything to gain.
So go ahead.
Start the next chapter of your life today for free with a no-commitment, no-risk trial and see why Jamie, like so many other customers, concludes doing business with Podia is more than just selling products and trading emails with support.
It's building a relationship that'll last for years to come.
"It's the only platform I feel like I would actually look up for a beer if I'm ever in the area. Don't even try to stop me."
We wouldn't dream of it, Jamie.