The ultimate formula for launching and growing your online course
Build your online course with veteran creator Rachel Reclam's tried-and-true formula for finding your audience, nailing your content, and engaging customers.
June 25, 2019 by Cyn Meyer
---
You're pondering everything you need to do before selling your first online course.
There's picking a topic and audience.
And making sure people want what you have to offer.
Oh, and what about how to put it all together?
Then it hits you like a ton of bricks.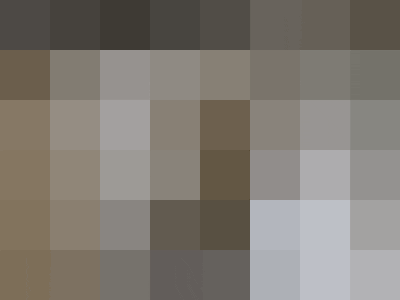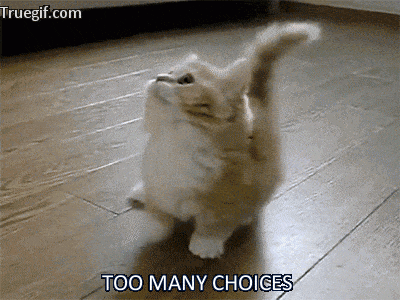 There's an overwhelming amount of things to get done.
Questions that rush to your head:
Do you have time to create your course?

Is it worth it?

Can you even handle another project?

Where are you supposed to begin?
We've had those questions as creators, too, which is why we sat down to talk with online course pro Rachel Reclam to get some answers. (You can catch a replay of the conversation over here.)
With the right formula in place -- a formula we'll share and dissect in this article today -- she says the answer to every question on that list is a resounding "yes".
Putting together your online course can even be fun and easy with said formula.
Here's how it works.
How to use a niche as an online course foundation
When you're putting your online course out into the world, Rachel knows "it can be really tough to know whether or not that course is going to find an audience."
How do you solve this uncertainty?
Find your niche advantage. Contrary to what most people think, there's more than one way to define it.
Rachel explains:
"A niche advantage can be a specific focus for your content like maybe you're providing content for a very particular audience. A niche can also be your perspective, your attitude, and the kind of energy that you bring to your course."
Interesting -- two ways to look at your niche.
Let's unpack the first definition, focusing on specificity, which is the more well-known route where you define your niche audience by going from a general to narrow focus.
For instance, a "social media consultant" is broad, while an "Instagram brand coach" is more specific.
Another example Rachel shares is going from a general "total wellness" topic to a specific focus on maintaining a healthy lifestyle sans the calorie-counting.


Otherwise, if you focus on general topics, "You might find yourself competing with big players in the online course world," Rachel warns. "And it's not that your course can't exceed the quality of those big players, but it's much easier to get lost."
In other words, tapping into your niche allows your course to stand out from other offerings, even big-name ones.
Wondering why niches work so well?
The niche advantage allows you to really get to know your audience, a critical factor.
"Knowing your audience gives you such an important advantage. When you can target that specific and in-demand niche, it really sets your course up for success," Rachel explains.
Here's how Rachel represents her personal brand to her own audience, where she features her training as specifically for "creative entrepreneurs" on her homepage.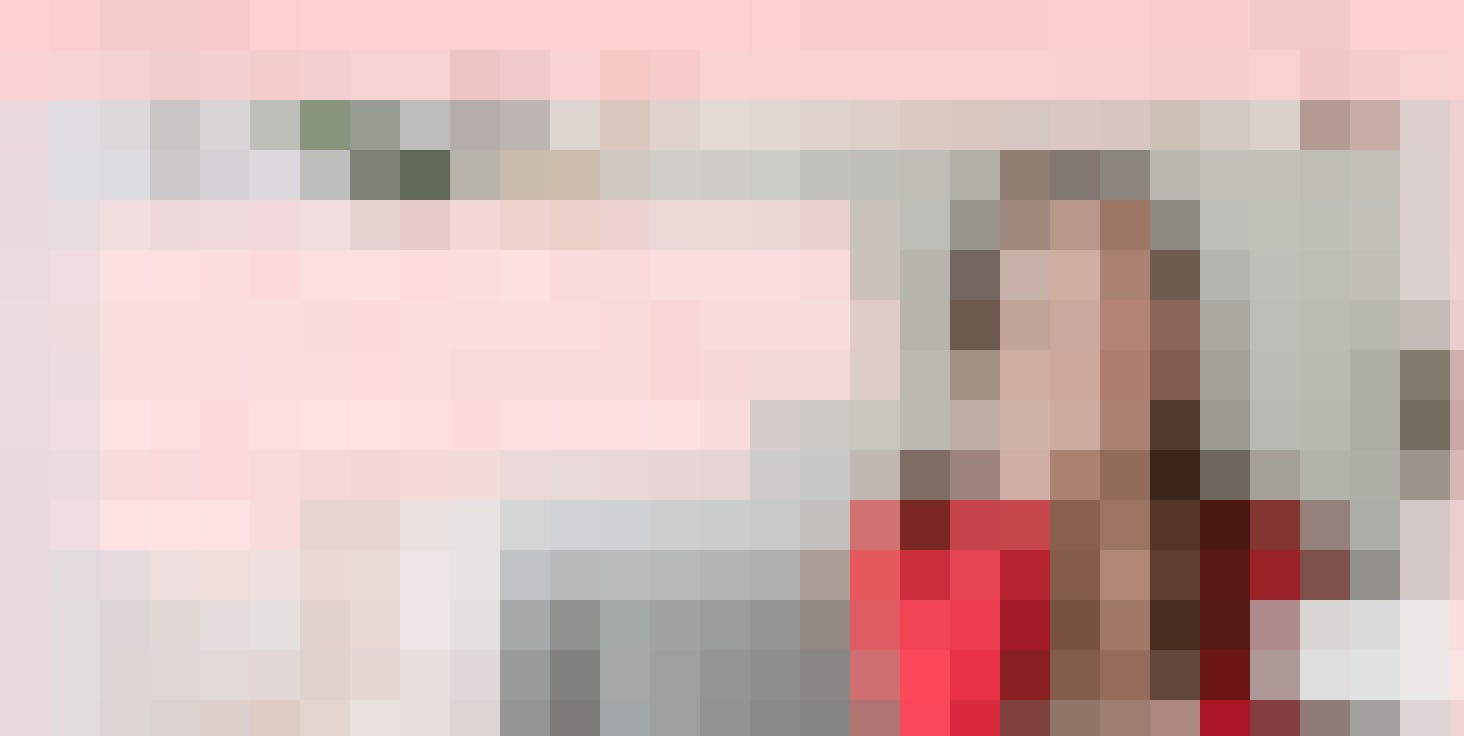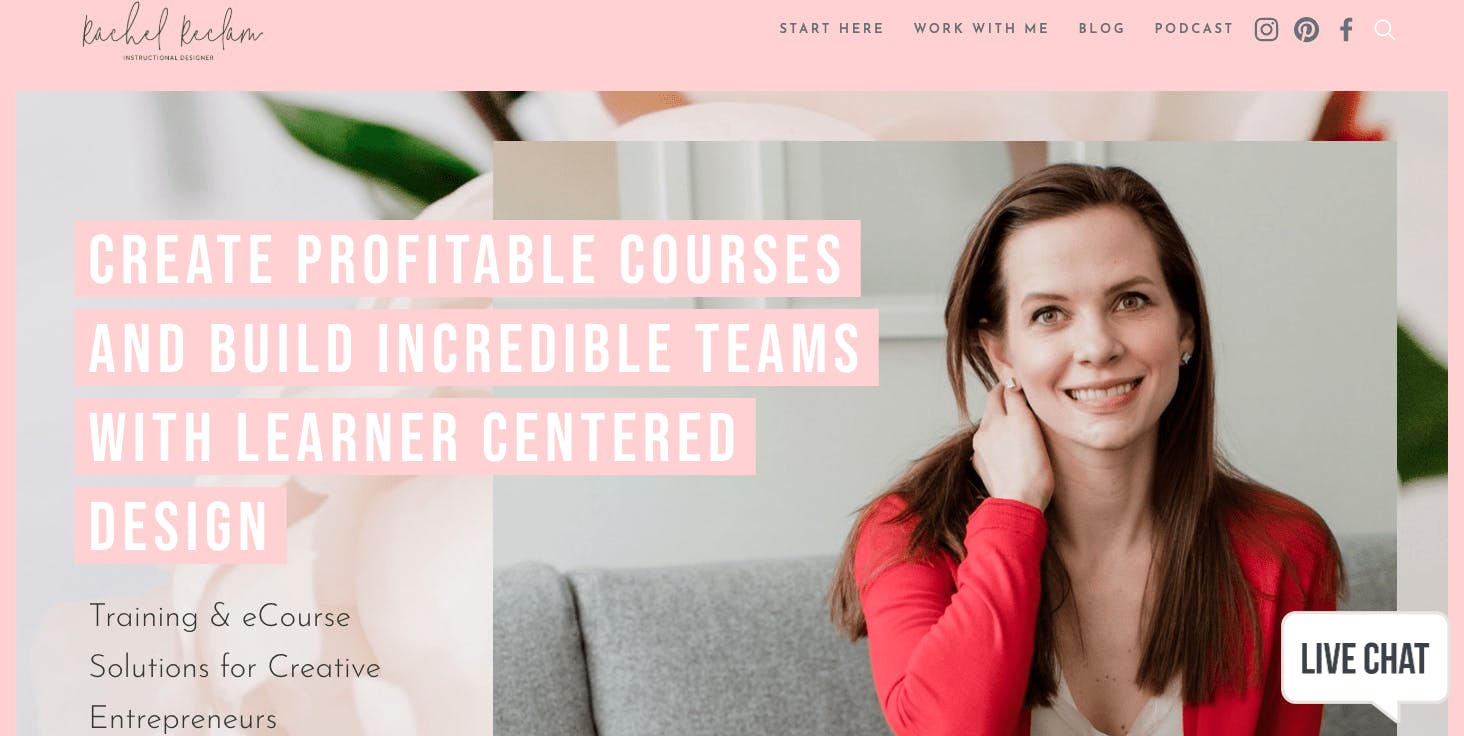 When you know your audience inside-out, you can:
Zero in on your audience's specific problem

Speak to their individual transformation

Solve their particular problem
Rachel reassures, "If you can get that audience who really feels like you're speaking to them, that can be something that converts really highly and is super successful."
Basically, focusing on a niche gives you the advantage of solving your audience's specific problem better than competitors with broader appeal. Rachel sums it up nicely:
"How we sell products is we solve problems for people. You should be able to imagine what it's like for your typical course purchaser before they take your course and then how you fix a problem for them." 
Of course, flexing your imagination is far easier -- and more credible -- when you have market research on your hands, and as it happens, that's the second component of Rachel's formula.
How to use social listening to conduct market research
Rachel shares her four-part social listening framework, which she recommends using to conduct market research and gather pertinent data from your niche audience.
Social listening is "a marketing term, and it really refers to paying attention to what people are talking about online," Rachel elaborates.
It's vital to the success of your online course because it allows you to:
Get info for tailoring your product to your audience's specific needs

Generate interest for your online course

Validate your online course idea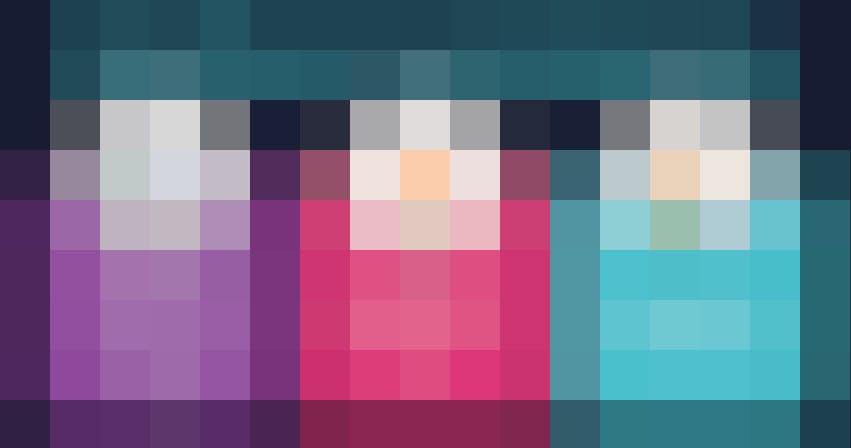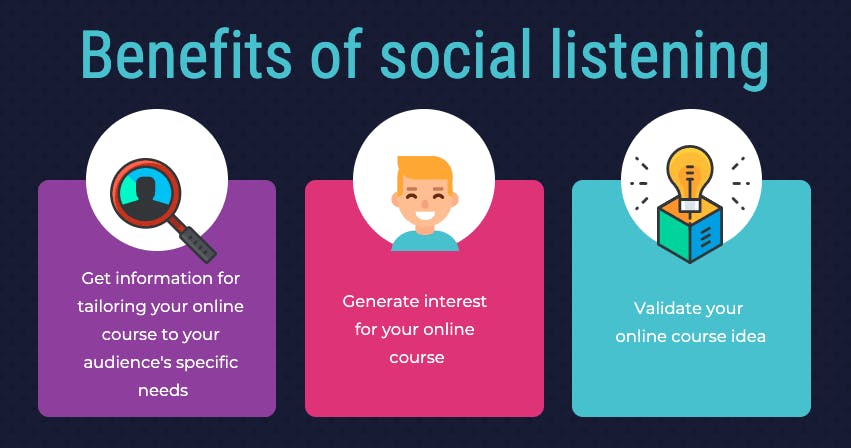 Here's how Rachel rolls out her four-step social listening magic.
Step #1. Pay attention to what your audience is talking about online
The first step in Rachel's social listening framework is to dive into online social channels and platforms to research what your audience is interested in.
"So this can be the comments that you get on your Instagram posts or reactions that you get to your blog," she suggests. "If you're in Facebook groups or anything like that related to your topic, you want to pay attention to what people are interested in."
Rachel recommends hunting for questions your audience asks about and using that info to hone in on your course topic. "This is a really good clue. It lets you know where there's demand for an online course in your field."
As for where to start, follow the crowd. Facebook and YouTube continue to be the most influential social channels and, given historical trends, that likely won't change any time soon.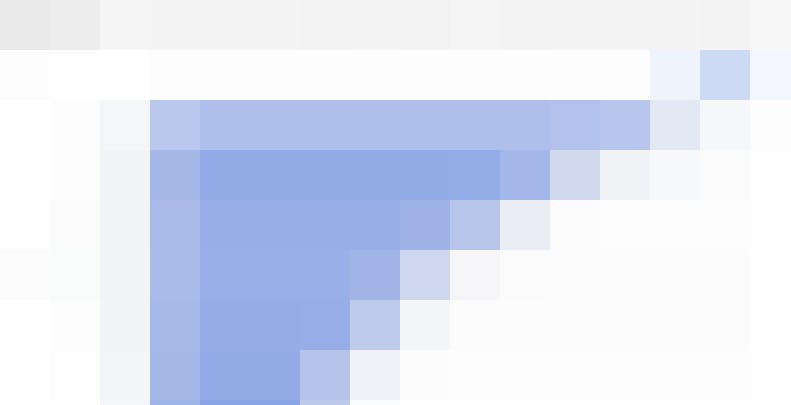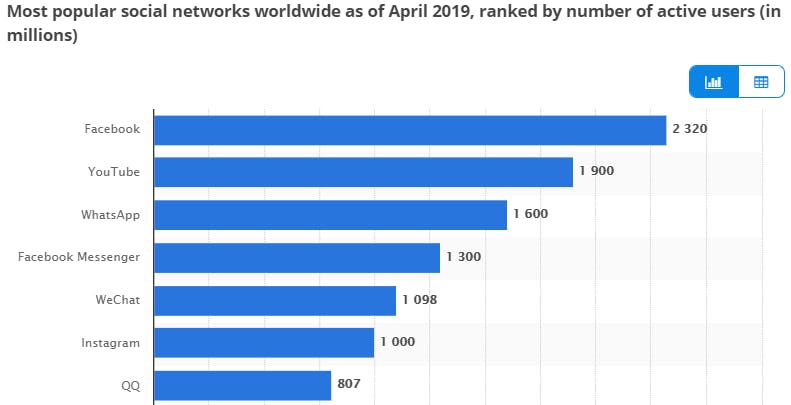 Once you've searched for related online conversations, your next step is to test your online course idea.
Step #2. Start testing an idea and gather more data
The second step in Rachel's social listening framework is to collect more data from your audience by testing an idea related to your online course.
How? Rachel suggests three proven ways:
Create a mini-course on your topic - This is a smaller, more digestible form of your full-fledged online course and doesn't necessarily need to be presented on an online course platform. Dripped emails are a popular alternative for distributing these.
"You can start off with something like a blog post," Rachel suggests. "Maybe something with an enticing freebie that's related to what you think you want to teach about."
Send a survey to your opt-in contacts - Another option is to send a survey to those who respond with the freebie you're offering or those who want to join your email list.
She recommends keeping it simple and using tools like SurveyMonkey or Google Forms.
Run polls on Instagram Stories - You can also use polls within Instagram Stories to ask your audience questions or invite them to ask you questions.
Instagram Stories usage has increased tremendously on a global scale in the last two years, growing from 150 million to 500 million daily active stories, which makes this a popular channel to use.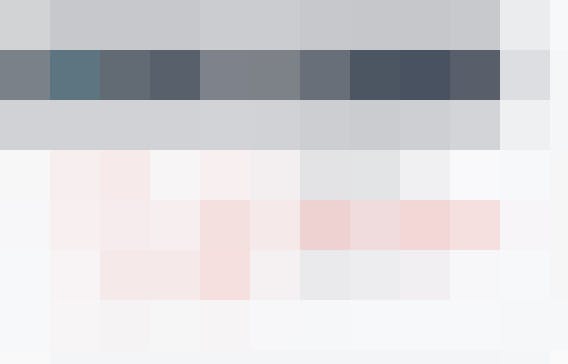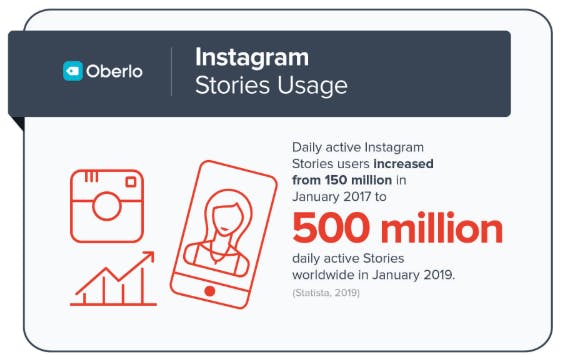 The idea behind these methods is to get "a really good sense of what people are interested in." Once you've gone through Rachel's second step, you'll have put together a piece of sample content and fielded feedback to keep improving it.
While you may feel like you have a good handle on what your audience is interested in, don't skip the step. It might not hurt you if you skip it, but it definitely won't help you.
There's no way Ryan Kulp, who made $20,000 within two weeks of launching his course, could have pulled in the results he did without validating his idea with his audience.
OK. Getting back to Rachel's methodology, let's see how she gathers even more useful data in her third step.
Step #3. Go in-depth and reach out to individual people
The next step is to dig a little deeper and gather more intimate data by reaching out to individual audience members.
You have a few options to carry out this step.
You can reach out to those who responded to your surveys, put feelers out to past clients, or lean on anyone in your circle you think would fit your niche audience.
It doesn't necessarily have to be in-person, either. A direct message (DM) over Twitter (or any social network), Zoom conference, or Skype call are all great alternatives, says Rachel.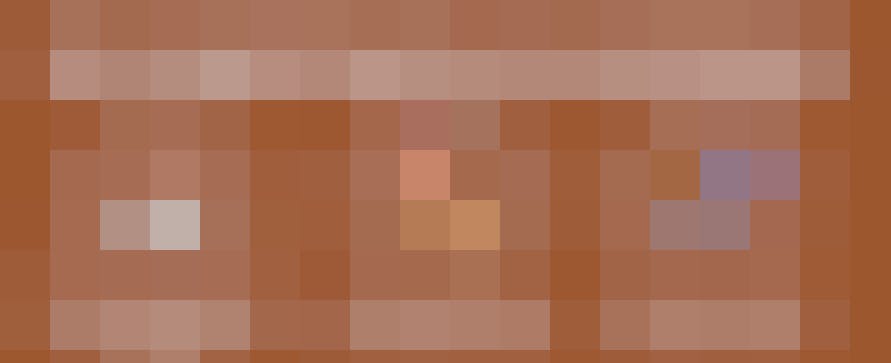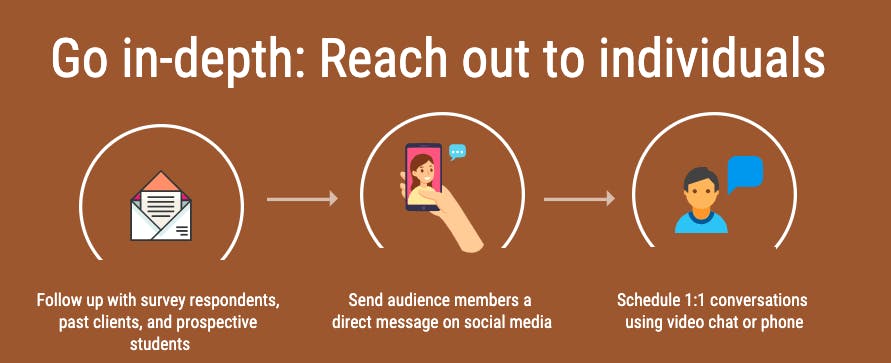 Regardless of how you reach out to your audience, the purpose is to get more in-depth information about what your client is looking for, so don't be afraid to ask too many questions.
While you gather your data, Rachel advises you to "keep a running log of questions that you get from clients or people you interact with so that you can get some really good data . . . The more information you have, the better."
And in that spirit, her final step for social listening gleans even more nuanced information.
#4. Get further validation and ask people to review your content
Rachel's fourth step for social listening is to get further validation for your online course by asking your audience to review your content, whether it's your course outline, landing page, or blog post.
Not only will you get actionable insights and validate your course idea, but you also gain the benefit of pre-selling your course to beta testers, which makes for a highly engaged customer base.
And highly engaged customers are ideal because they deliver 23% more revenue than the average customer.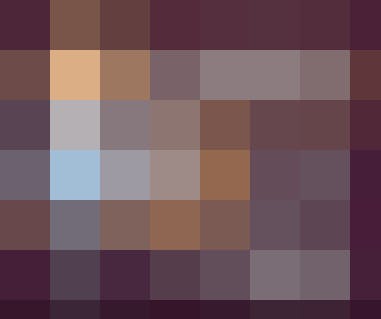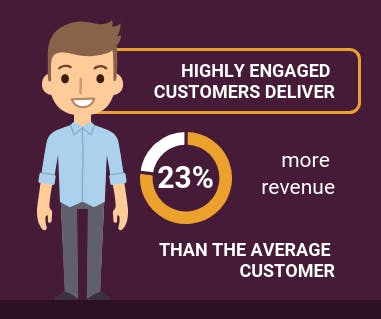 If you're curious about how to find beta testers, Rachel refers to people who "know your field" and "potential students who are going to give you the most valuable information."
She also shares, "I go to people that I have a relationship with. I know they're reliable and I know they're excited about my work and my product."
Just remember that whether you pre-sell your beta course at a discount or offer it for free, the purpose of asking people to review your content is to obtain validation early on in the process so you can pivot and iterate as needed.
"Treat your outline and your core slides, and all of that, as a living document," Rachel imparts.
And all living things -- including your documents and audience -- need nurture and care to grow, which brings us to the third element of Rachel's formula: trust.
How and why to build trust with your audience
Rachel understands one of the most important factors for growing any profitable business is to build trust with your audience, which she does by giving away free valuable content.
For example, when you visit Rachel's site, she offers a free Custom Ecourse Strategy Guide, which you can download immediately after answering questions in a brief quiz.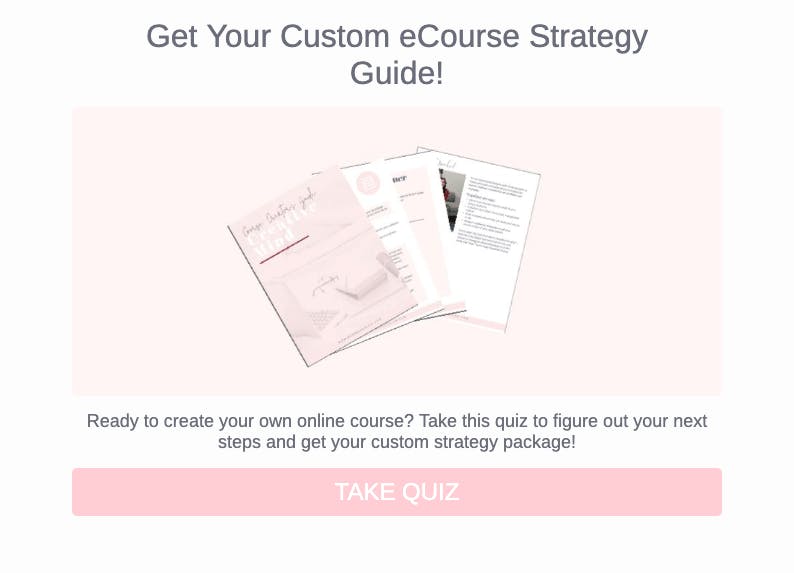 When you give away free content, particularly high-quality content, you build trust among your audience, which is the linchpin for online course success.
Rachel finds it vital to nurture her relationship with her audience through her content. When people buy an online course, she says, what they're really looking for is insight, and few things demonstrate insight as well as content.
"If you put out really high-quality information for free . . . people are really going to feel, 'OK, if I'm getting this much good stuff just for free, working with this person and paying for their course is going to be an incredible experience.'"
She's right, too, with nearly one-third of all adults claiming trust impacts their purchasing decisions.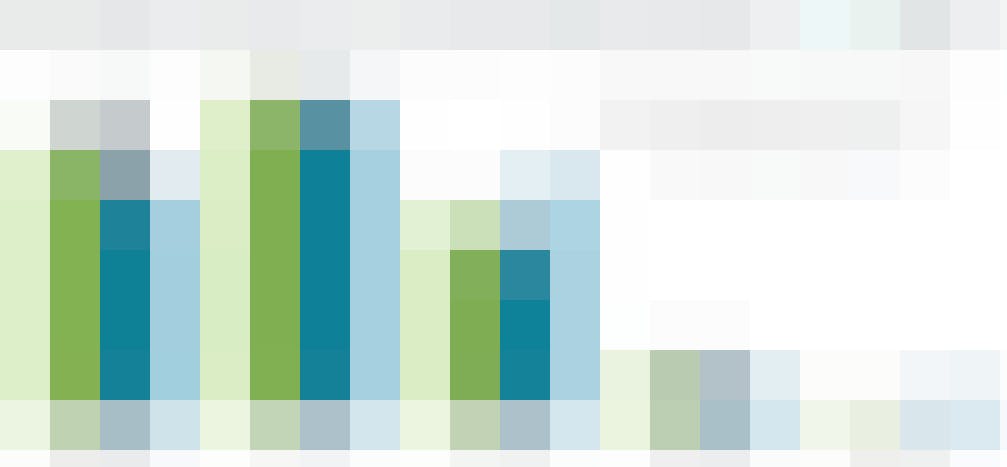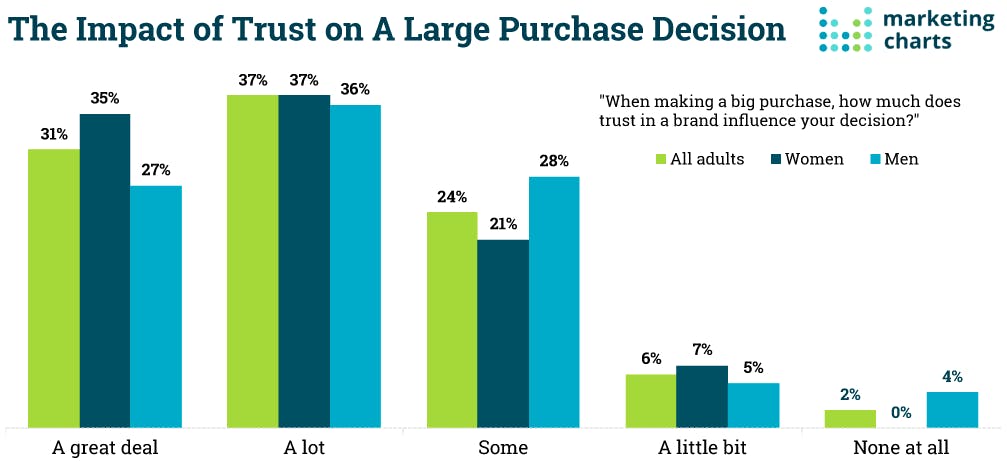 With such a high impact on buyer behavior, it's worth creating content that builds rapport and trustworthiness amongst your prospective students.
All in all:
Give out free educational content to build an audience that trusts you. They'll be primed to purchase your online course when they're ready to solve their problem.
OK, now for the final and most important part of this formula -- building your online course. Let's see how Rachel creates a successful course outline.
How to build and optimize your online course
To create your online course, Rachel recommends focusing on your audience's transformation as you go through the outlining process.
In other words, explain how your course will impact them.
"Start by gathering data," Rachel coaches. Your data will clear up a lot of confusion.
More specifically, "Always start with the customer . . .  and create an ideal customer profile or avatar," she suggests. "Really think about who it is and who's going to take your course. Write down who that person is, what they're like, what they're looking for, why they need your course."
In case you're unfamiliar, here's an example of a customer avatar (aka buyer persona), which includes info such as age, occupation, location, motivations, goals, and personality.
These are details that give you a more intimate look into your ideal customer's life, so you can build your course directly for them.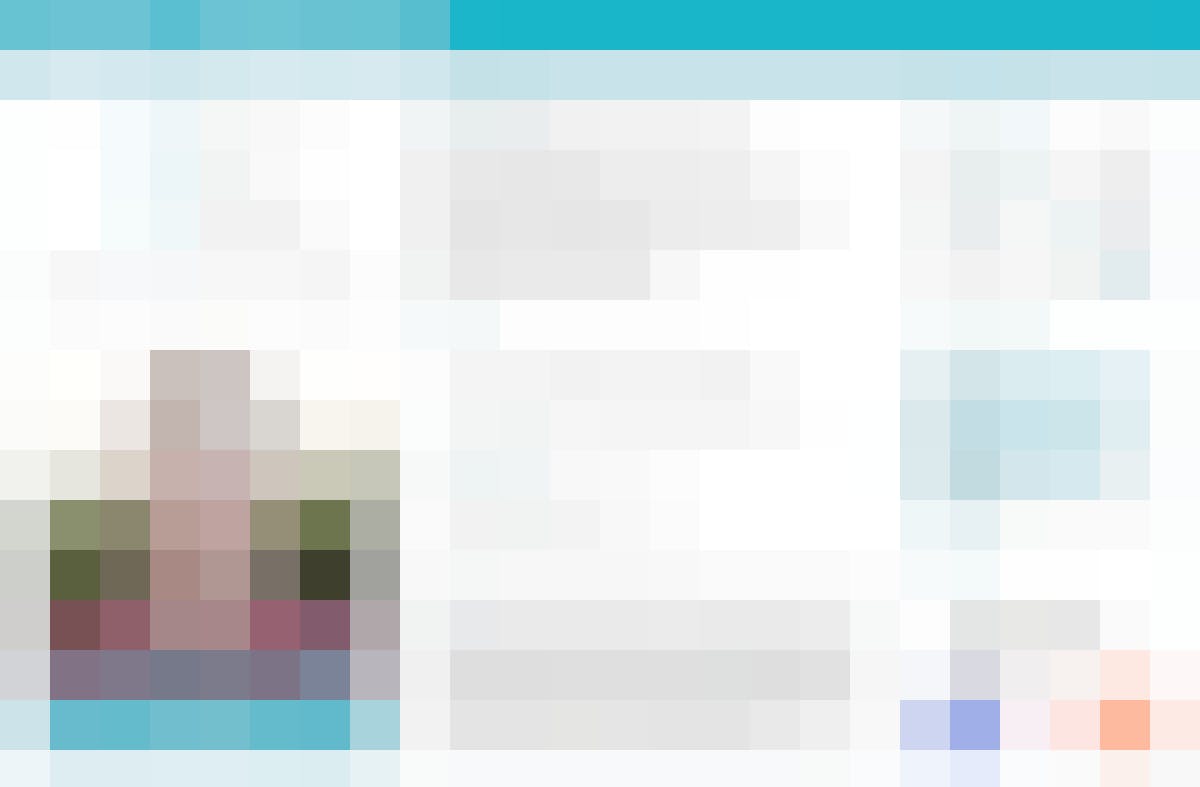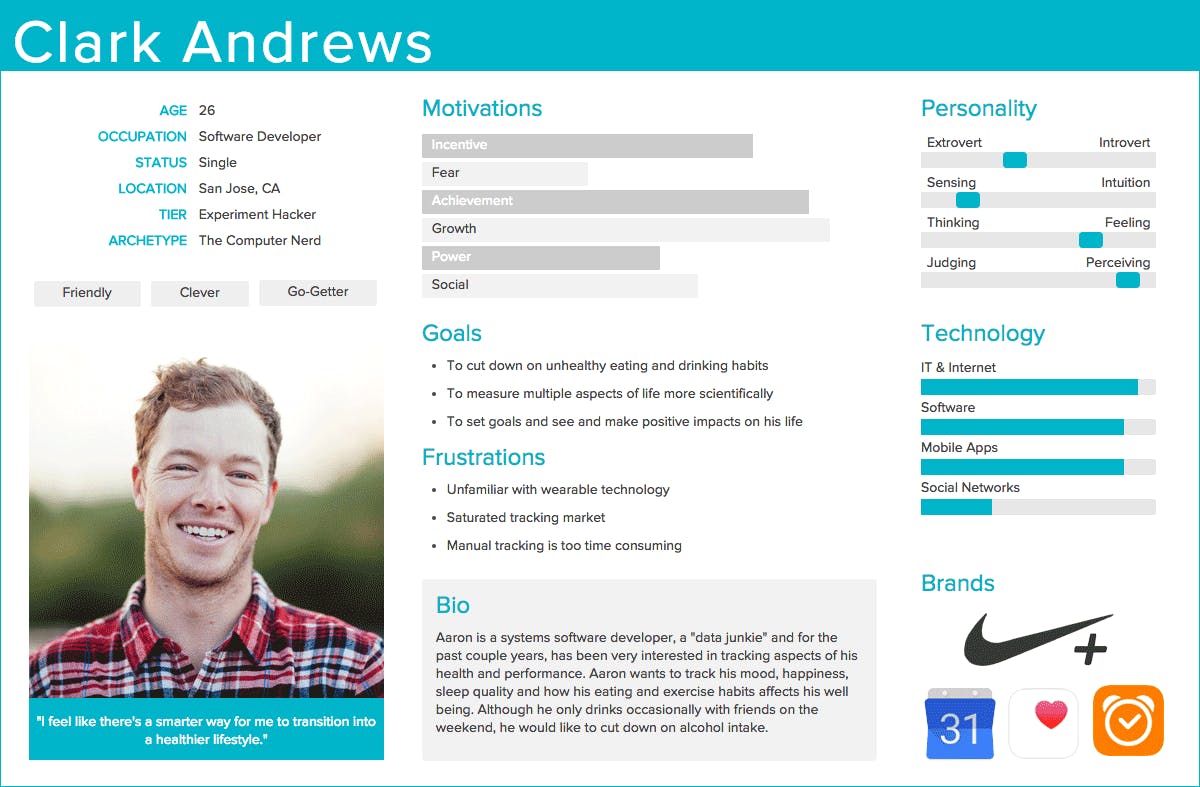 Beyond your customer avatar, Rachel suggests thinking about whether your course is skills-based or process-based, which outlines specific steps for your course.
Rachel's process:
"I think through, 'OK, when I am doing this work myself, what steps do I take?' A lot of times you'll want to build your course around those steps… which can be a really helpful way to get like your modules done."
She also strategizes her course outline by using classic Post-It notes. "Another thing I love to do is stick posted notes up on a wall, something that you can manipulate and move around super easily because I rearrange stuff all the time when I'm making courses."
The short of it is this -- to build a successful online course, outline your course by starting with your customer's perspective, create steps for their transformation, and then use notes to arrange categories.
Once you have your outline complete, and your feedback in hand from your customer research, creating your course is straightforward.  
(It should be, anyway, if you have the right platform. Still looking for where to build your course? Try Podia for free today.)
The 10-Step Product Bootcamp
Your next successful project starts now. Learn everything you need to know to create AND launch your next digital product in 10 steps.
Get access
Now for the fun part -- welcoming your students after they purchase from you.
Welcome your online course students in (profitable) style
After new students purchase your online course, Rachel recommends welcoming them with an email sequence and Facebook group invitation.
"So when someone purchases a course, I send a welcome email right away," she explains. "And in that welcome email, I thank them for purchasing the course, and then I provide them a little bit of guidance, too."
Of course, Rachel doesn't stop there with her post-sale support.
"Another thing I do in that welcome email is I like to use free Facebook groups for students who are members of my course so that they can ask each other questions and ask me questions."
For instance, Rachel formed her Train, Thrive, Grow Facebook group as a student-only mastermind, where her course purchasers have access to exclusive content, coaching, and fellow community members.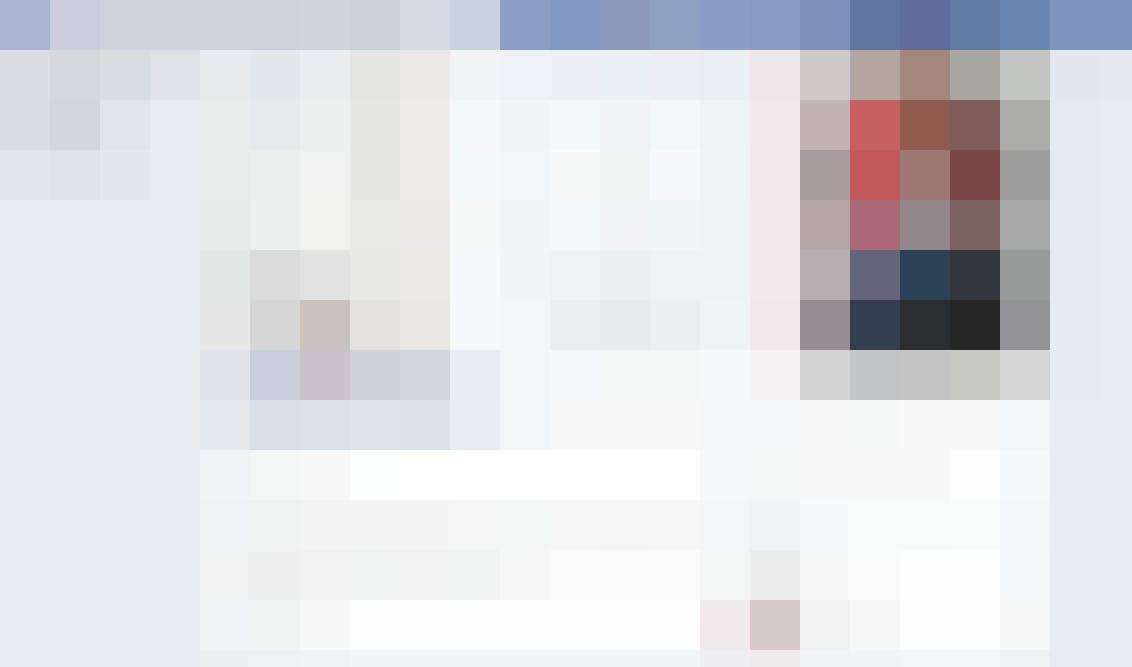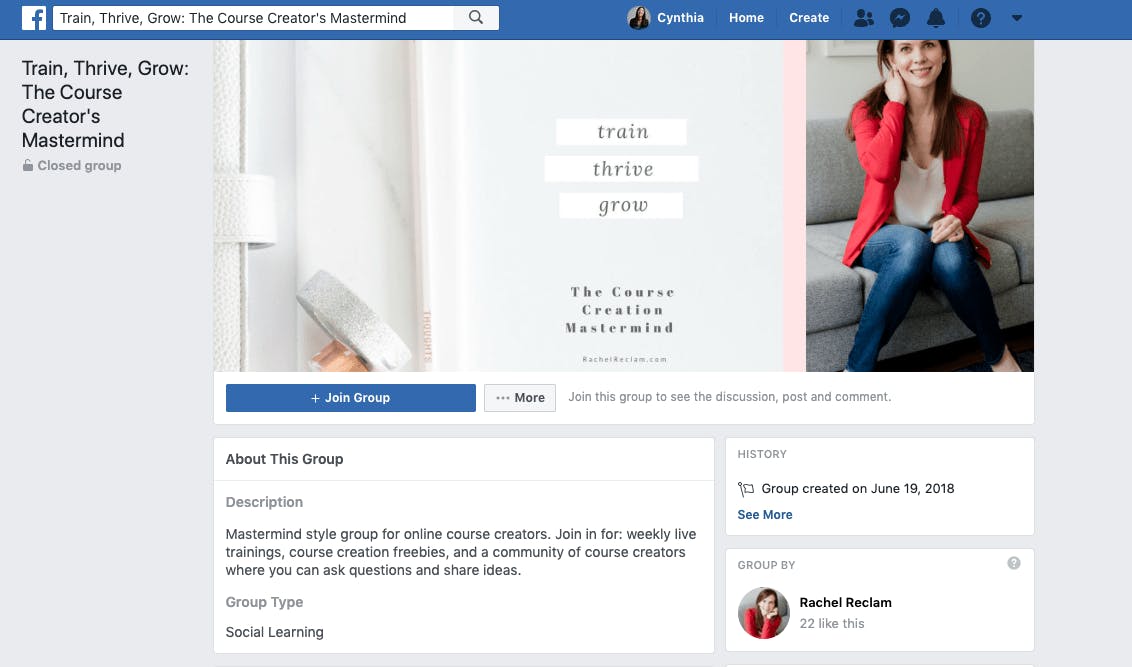 It's a great way to make your students feel not only engaged but also like they've made the right choice in purchasing your online course.  
And that's the whole idea, isn't it?
Time to turn your passion into a profitable online course
With Rachel's profitable online course formula conveniently outlined for you, there's no better time to try her tactics for yourself.
If you need a refresher, the formula breaks down like this:
Part 1: Start with a niche audience. Competing at scale with well-established competitors is much easier when your focus is laser-precise.

Part 2: Lean on social listening, surveys, and good ole' fashioned conversation to fill in the information gaps about your niche market.

Part 3: Make building trust with your audience your top priority. If you're not sure how to generate trust, try giving away valuable content for free.

Part 4: Build and optimize your course using the data you've gathered in previous parts of the process. What resonates most with the people you've been getting to know?

Part 5: Once you've made a sale, continue nurturing and engaging your customers by sending out welcome emails and invitations to groups (where you can source even more customer data).
And, of course, for your next online course, rinse and repeat.
Told you it could be easy.