Organic vs. Paid social media marketing for online businesses and creatives
Should you use organic or paid social media marketing to sell digital products? Find out how they compare and why you should use both in your business.
January 2, 2020 by Taylor Barbieri
---
You're reading about paid ads. 
Again. 
You're trying to find that one sentence that convinces you to use organic social media marketing over paid, or vice versa. 
You want to use social media to sell more digital products, but you're worried about losing money. 
Here's the thing: you should use both. Social media marketing works best when organic and paid tactics are used to complement each other.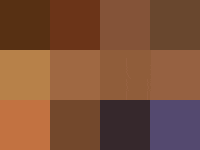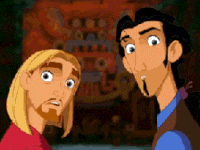 In this article, we'll break down the key differences between organic and paid social media marketing. We'll also go over paid advertising formats and costs on major platforms. 
First up, let's cover the basics of organic and paid social media. 
What you should know about organic vs. paid social media marketing
Organic social media marketing is any free promotional action a brand makes on social media. Paid social media marketing is any promotional effort brands pay for others to see. 
Let's take a look at the pros and cons of each approach.
What is organic social media marketing?
Organic social media marketing is marketing you don't pay for others to see. 
Sharing posts and commenting on your followers' posts are two common organic social media tactics. 
Entrepreneur Jeff Bullas is an active Twitter user who tweets about every 15 minutes. 
In a three-month period, Jeff earned over 27 million impressions and over 40,000 link clicks by sharing his evergreen content on Twitter.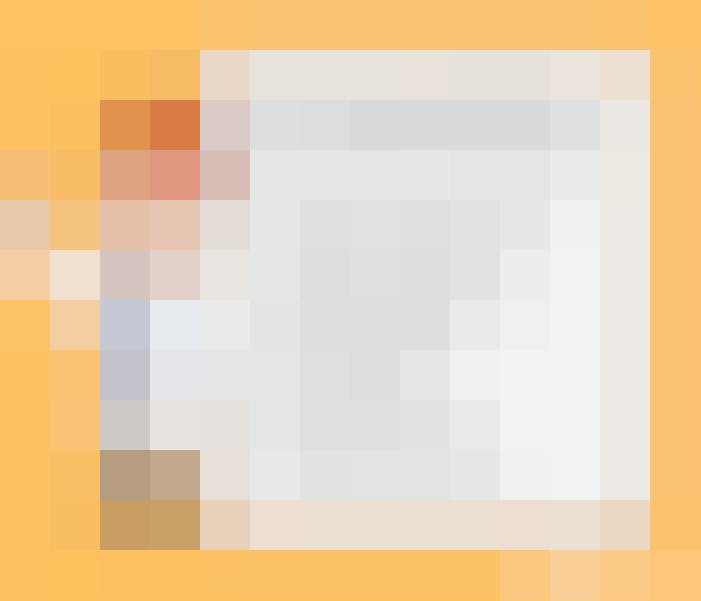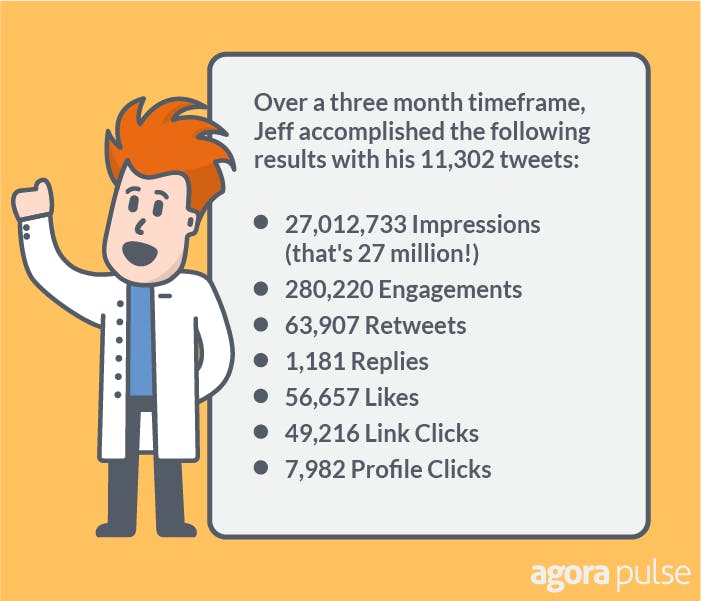 Impressions and clicks could translate into website traffic and sales later on. 
Joining online discussions, hosting social media chats or private groups, and resharing content are also organic tactics. 
Collecting and curating user-generated content (UGC) is a form of organic social media marketing, as well. This is because you don't pay your customers to share their posts. 
There are many types of UGC you could share. 
Alfred, a coffee shop, shares many tweets that resonate with their coffee-loving customer base and which often receive many likes and comments. 
Beyond using their posts for bonding with their customers, they also shared this tweet on Instagram that mentioned their brand. 
They cleverly tied this tweet in with the announcement of a week of free Postmates delivery from Alfred. This approach shared both UGC about their business while also spotlighting an upcoming promotion.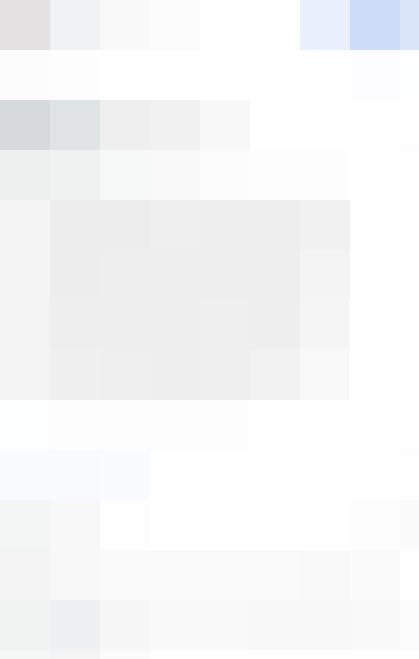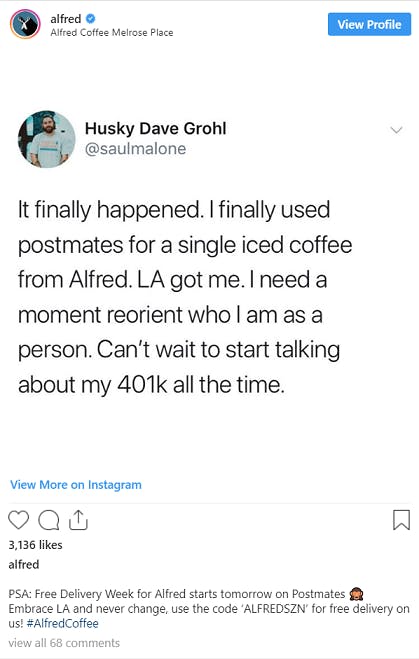 Besides Alfred's approach, customers' pictures of your product, reviews, and testimonials also go over well. 
For instance, Aerie asked customers to share untouched photos of themselves wearing Aerie's swimwear. Aerie donated $1 to the National Eating Disorders Association for each image that was submitted. 
Social-media-based customer support is another form of organic social media marketing. 
Consider Virgin Atlantic as an example. Virgin Atlantic values exceeding customer expectations and providing fantastic results, among other things. 
One way they convey these values through organic social media marketing is by using Twitter to answer customer queries.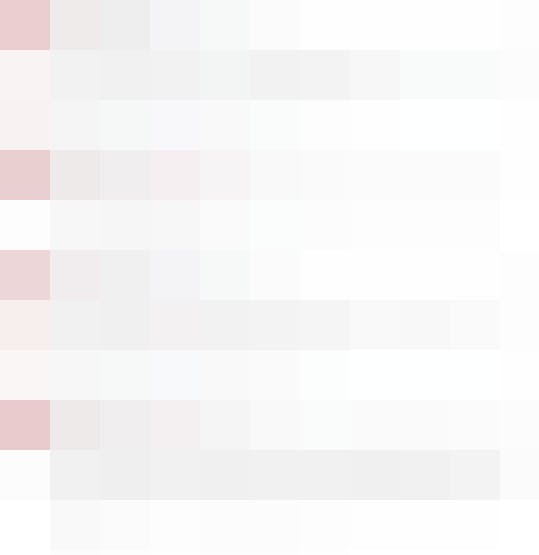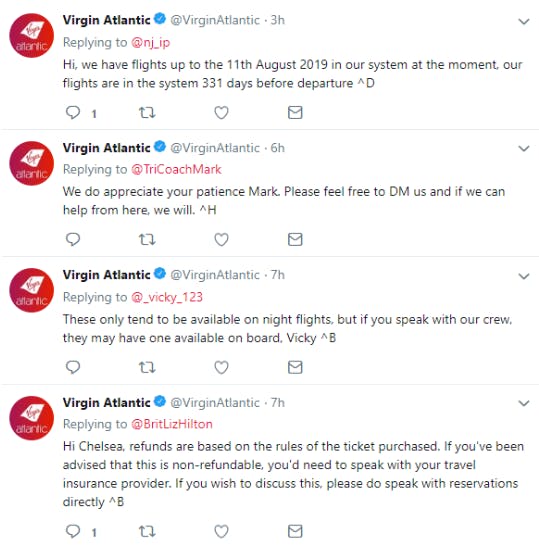 Besides the methods we've listed so far, each social media platform brings its own marketing opportunities.
Instagram has Stories and IGTV. LinkedIn has private groups, whereas group boards are common on Pinterest. 
As you can tell, organic social media marketing offers endless potential.
Despite organic marketing's many benefits, it does have cons. 
For one, many social media platforms are pay-to-play. Your content may have limited reach without paying platforms to promote it. 
Organic social media content marketing can also be time-consuming. This is because you must manually create content, comment on posts, and et cetera instead of relying on ads that can be used infinitely. 
So here's what you should take away: 
Organic social media marketing is effective in its own right. 
It works especially well for those with a tight budget and a rich imagination. 
But if you have a few dollars to spare, complement your organic methods with paid strategies to really make them soar. 
What is paid social media marketing?
Paid social media includes any action you pay for your followers to see.
Two of the most common examples include paid ads and sponsored posts, such as Airbnb's Facebook ad or this promoted tweet from Wendy's.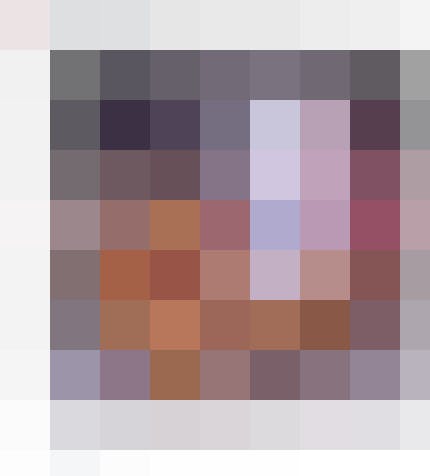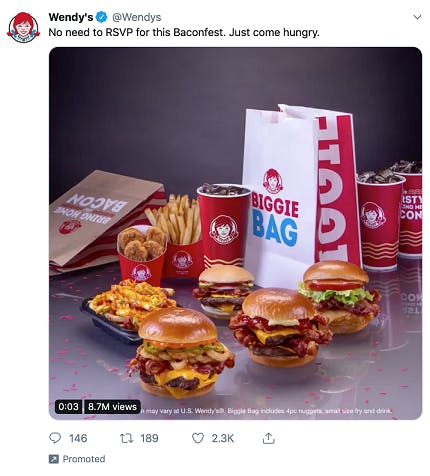 One major plus of paid social media advertising is that it allows you to reach more people. 
Platforms are more inclined to show paid posts or ads over organic content since they're paid to do so (naturally). 
And contrary to popular belief, not all consumers dislike social media ads.
65% of consumers like seeing ads for products they're interested in and may not otherwise have found. 
41% of consumers said they're more likely to engage with a social media ad if it's entertaining.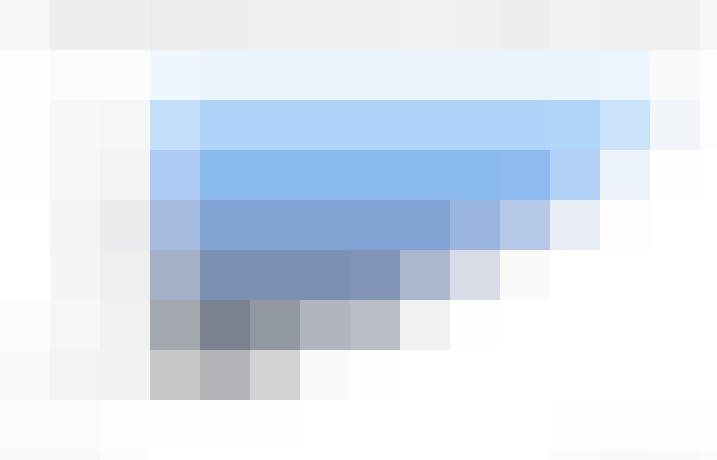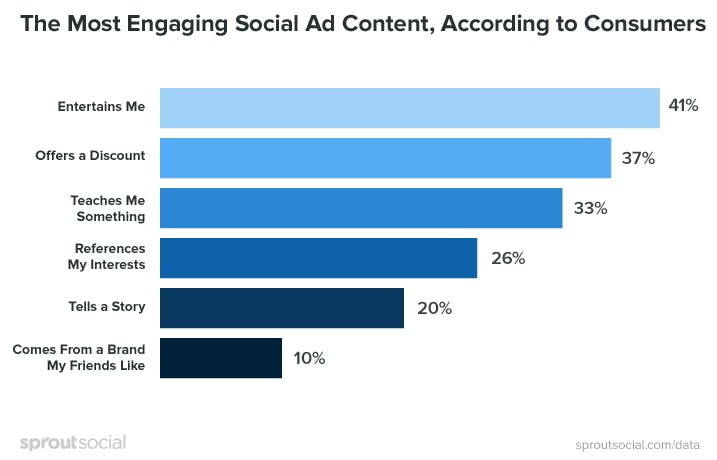 65% also said they would click to learn more when they encounter an ad they're interested in. 
Not all ad types are equal, however. People are most likely to click on ads from Facebook, Instagram, and YouTube, in that order. 
Besides more views -- known as impressions -- paid marketing can also drive more traffic and sales. 
Clocks and Colours, a men's jewelry business, used paid ads, such as the one below, across Facebook's services.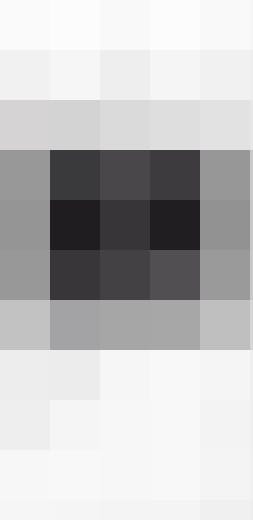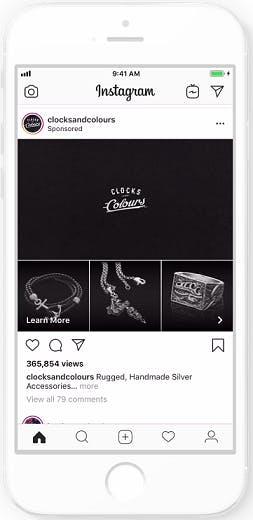 They saw a 97% increase in overall online revenue in the fourth quarter of 2017. This was due, in part, to their paid ads. 
Nuxe used Instagram Stories to promote sales of their winter cosmetology box. They saw a return that was 6.2 times higher than their investment, among other benefits. 
Finally, there's HubSpot. HubSpot used LinkedIn text ads, such as the ads below, to generate leads.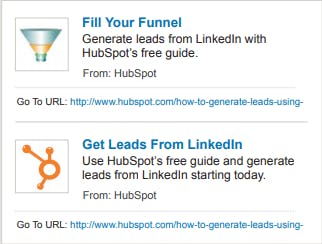 HubSpot saw more qualified leads who converted more quickly. They also had a higher click-through rate (CTR) and a lower cost per click (CPC) than other platforms. 
With returns that high, you may be wondering what the "catch" is. 
There isn't a catch, per se, but there are some drawbacks. 
First of all, paid ads can be expensive. Ad costs vary depending on your industry and audience, campaign goals, and platform. 
Each platform has distinct ad formats and requirements, too, and it can be time-consuming to cater your ads to each platform. 
But don't let these drawbacks dissuade you. Paid advertisements can bring home the bacon when executed correctly. 
That being said, you'll need to carefully consider whether now is the best time to run paid ads and whether a certain platform is really the best for you. You should give yourself some wiggle room for trial and error, too. 
As for how, our next section should help you get started.
6 types of paid social media advertising
Six of the most popular paid social media ad types include: 
Facebook advertising
Instagram advertising
Pinterest advertising 
YouTube advertising 
Twitter advertising 
LinkedIn advertising 
Let's take a look at one of the oldest and largest platforms first: Facebook
Type #1: Facebook advertising
There are 11 main Facebook ad types, from video and carousel ads to lead generation ads. 
Certain ad types, like image and video ads, can be used for each stage of the buying journey.
This video ad from Random House works well for raising awareness of the new book they released.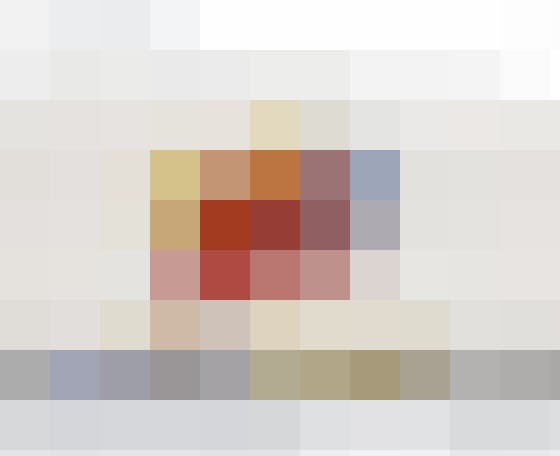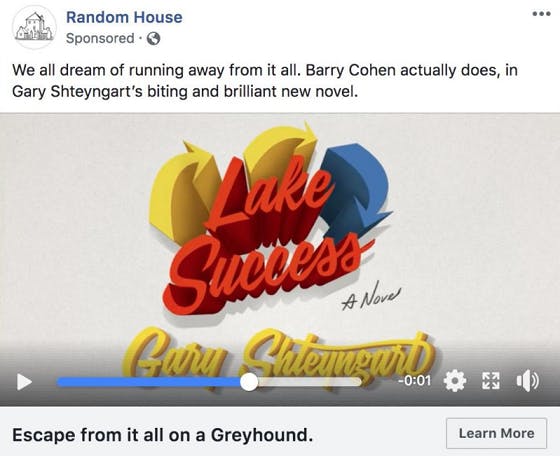 Everlane's image ad would be great for consideration and decision stage customers. It features a testimonial and lists their product's features. 
This information could be helpful for those familiar with Everlane who are considering purchasing the boots.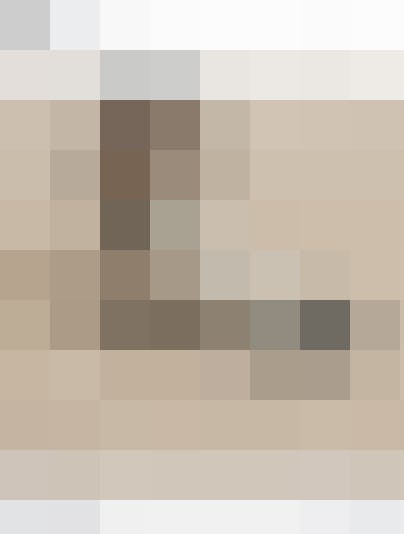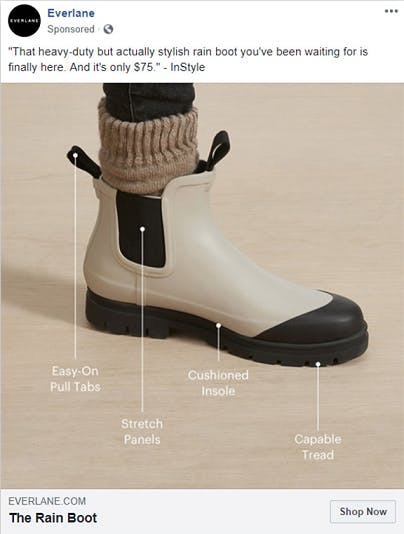 Other ad types, such as lead generation ads and offer ads, have a defined use. Lead generation ads help businesses to gather more leads, whereas offer ads are helpful for promoting discounts.  
Businesses can send ads through Facebook Messenger, too, or use these Facebook messenger marketing tactics. 
Besides ads, brands can also boost a post or promote their Facebook page.
You may be wondering why Facebook deserves your ad dollars when there are more cutting edge platforms available.  
Mull over this: Facebook had 2.41 billion monthly active users (MAU) as of the second quarter of 2019.
Brands can also create "Custom Audiences" to further target their ads on Facebook. Custom Audiences can be based on current customer lists, email lists, or other groups.
Similarly, "Lookalike Audiences" can help you reach people similar to your existing audience. 
So just what Facebook ads should you use? Whichever suits your brand. 
60% of Facebook and Instagram ad spend goes towards Facebook Newsfeed ads, for instance, so that may be a good place to start.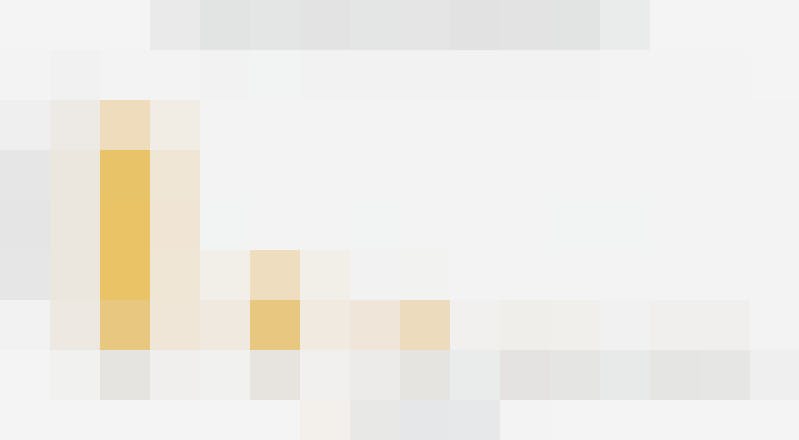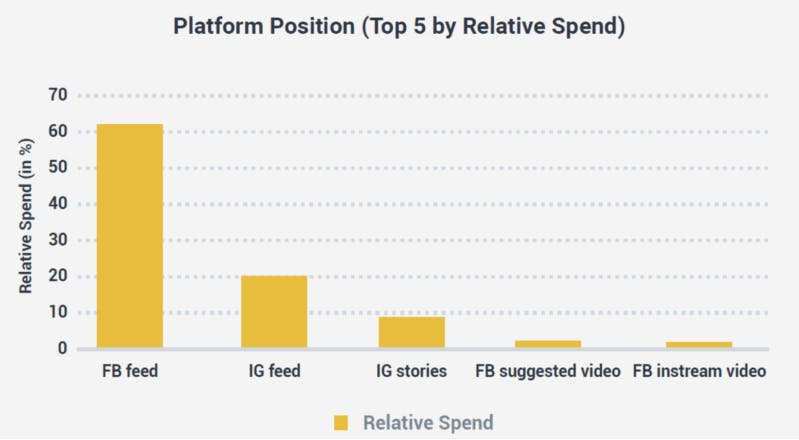 That being said, experiment with whatever ad types best promote your products and convince the most (high-quality) leads to click on your ads. 
There are plenty of ways to use Facebook ads to sell online courses and other digital products. 
Facebook offers a mix of multi-use and specific-use ads so you can target customers at different levels of readiness. 
Facebook's sister service, Instagram, likewise offers many ad types to choose from. 
And believe you me, you won't want to miss out on Instagram's marketing potential. 
Type #2: Instagram advertising
Instagram supports six ad types, including "Story" and "Collection" ads. 
As with Facebook, Instagram's ads can be used for many purposes. 
Story ads are great for creators who want to make a splash in 15 seconds or less. Consider how much Aunt Bessie's was able to say in their six-second Story ad.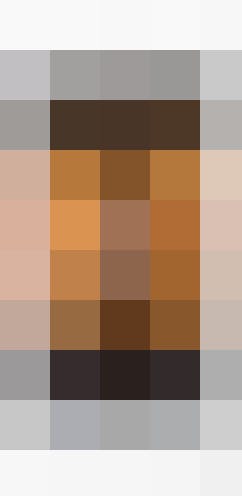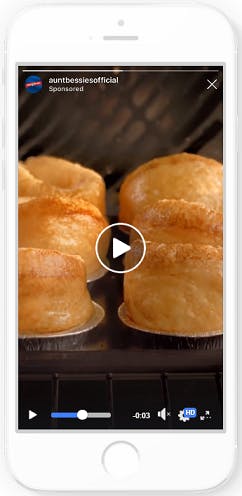 Collection ads allow viewers to browse and purchase products, such as in the Birchbox ad below.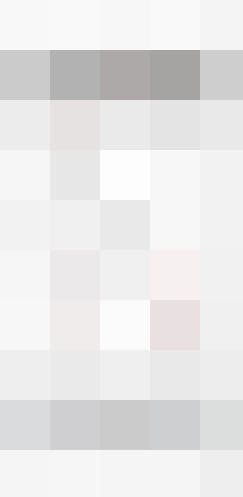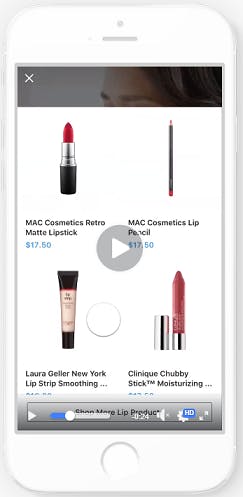 Instagram's image and video ads can serve many purposes, too.
Story ads are among the most popular type. 31% of Instagram ad spend went towards Stories.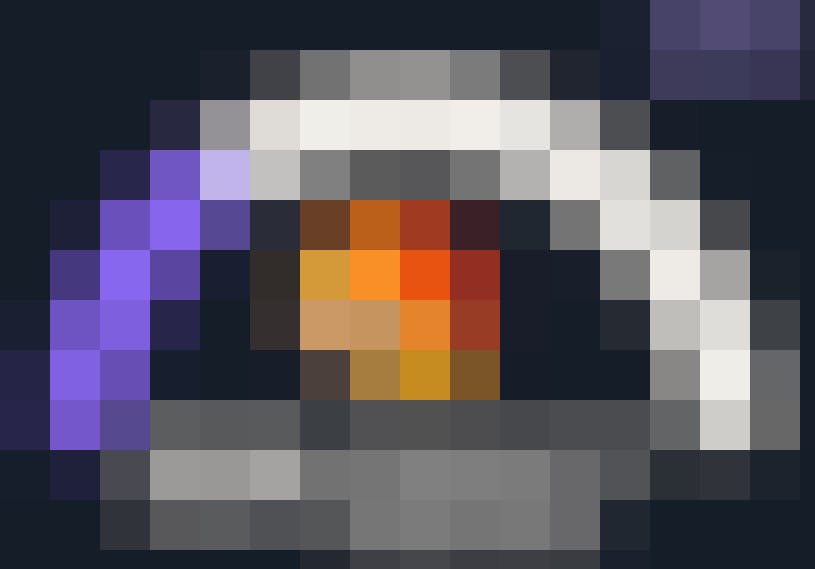 One reason why Story ads may be so popular is because of their short length. Businesses can create multiple Story ads to see which is the most popular with their audiences. 
Plus, you may have a better chance of holding viewers' attention with Story ads than longer ad types.
Just consider how information-packed and entertaining this Story ad from Ikea is. 
They could have made a longer ad with the same information. Nonetheless, they managed to share the essential details within 15 seconds.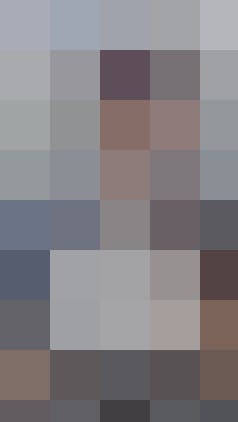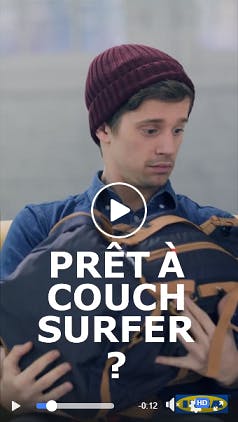 If ads aren't your thing, you could also promote an Instagram post to get more views and traffic.  
This is the gist: 
Instagram ads offer multiple multi-use and interactive promotional formats.
While Instagram is growing in popularity as a shopping tool, it's far from the only game in town. Our next platform has long been lauded for its role in customers' buying journeys. 
Type #3: Pinterest ads
Pinterest advertising is an underappreciated yet powerful marketing platform. 
70% of pinners discover new products on Pinterest. 72% are also inspired to shop when they aren't looking for anything.
Another 66% of users buy something after seeing a brand's pins.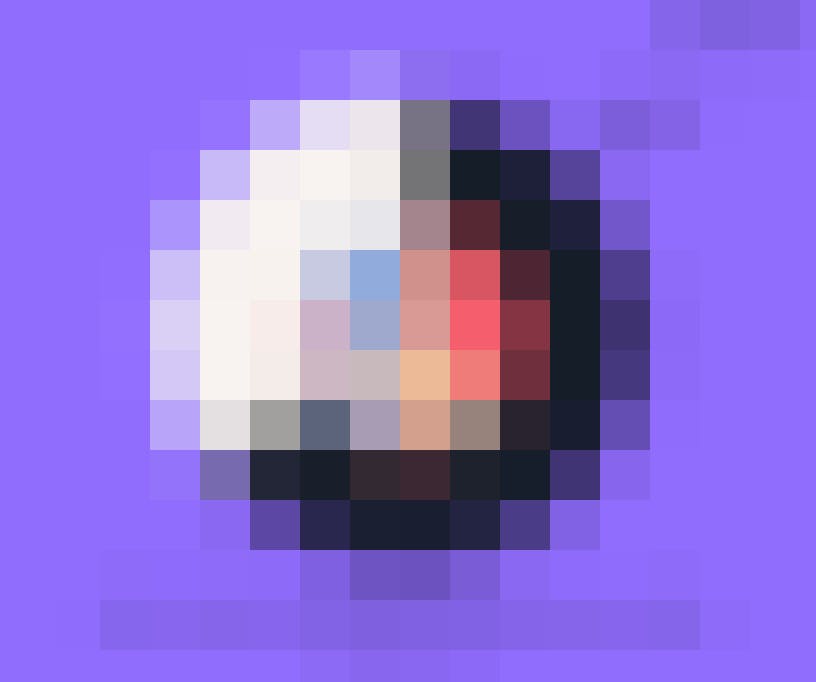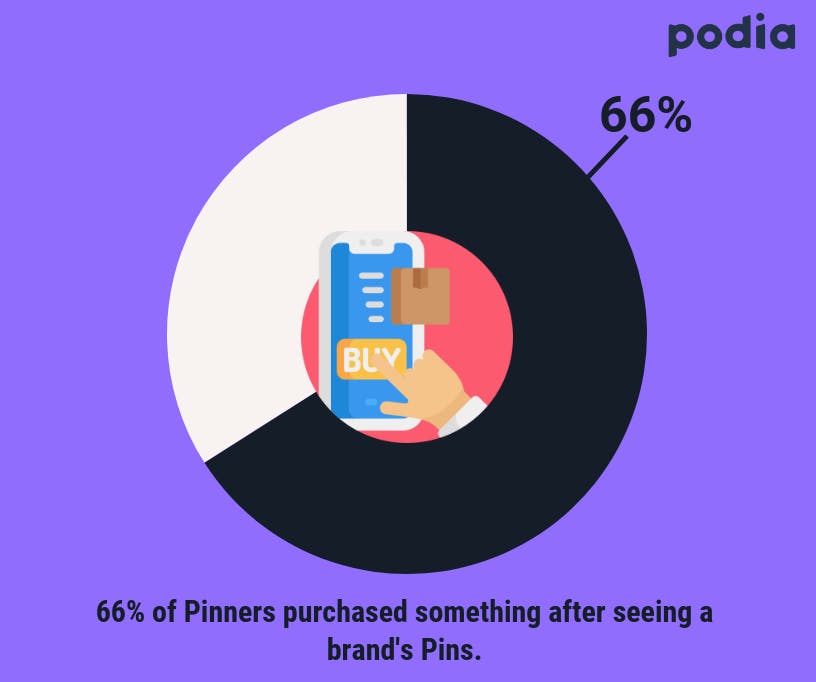 So how can you win over those pinners?
One way is to use some of the four Pinterest ad formats, including Promoted Pins and Promoted Video Pins. 
Let's look at some success stories. Jonas Paul Eyewear used promoted pins to increase brand awareness and generate high-quality traffic. 
Customers from Pinterest had an average order value 65% higher than customers from other platforms. They also saw a 32% lower CPC compared to other platforms. 
Visit Florida used promoted pins and promoted pideo pins, such as the ad below, to promote Florida as a travel destination. 


They saw a 66% lower cost per view rate and a 7% higher video through rate.
So why should you use Pinterest?
Because Pinterest advertising is a fantastic way to target high-intent customers who are already on the prowl with their shopping carts. 
Our next platform is also an immensely popular visual search engine you won't want to ignore: YouTube. 
Type #4: YouTube advertising
YouTube has over 2 billion monthly users -- that's quite a few people you could target. 
And advertisers are taking notice. YouTube's net advertising revenue is expected to reach $5.47 billion by 2020.
Creators have six main YouTube ad types to choose from. 
Many of these ad types are videos, such as Duracell's bumper ad.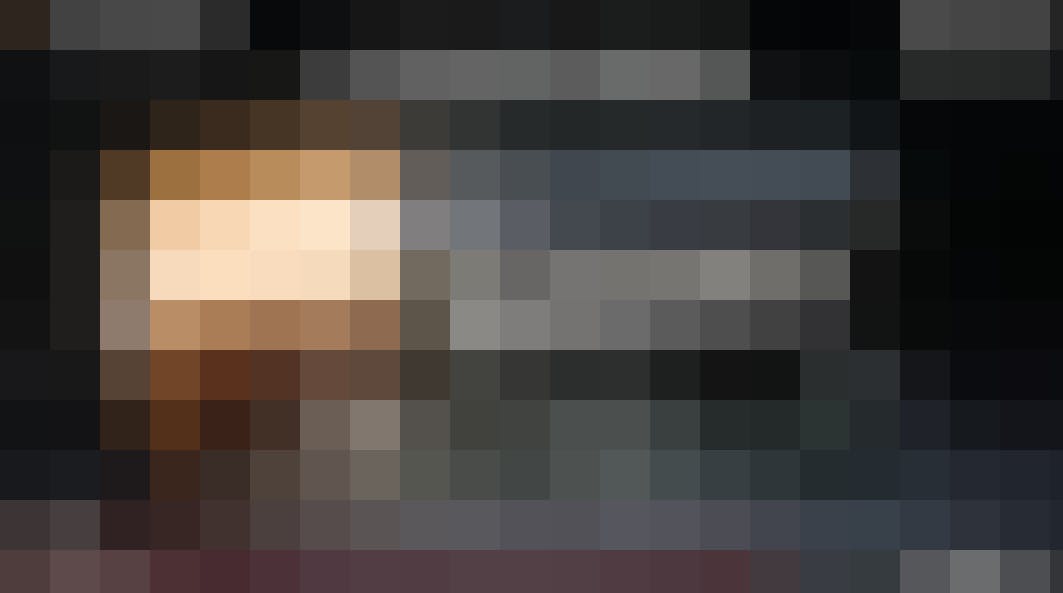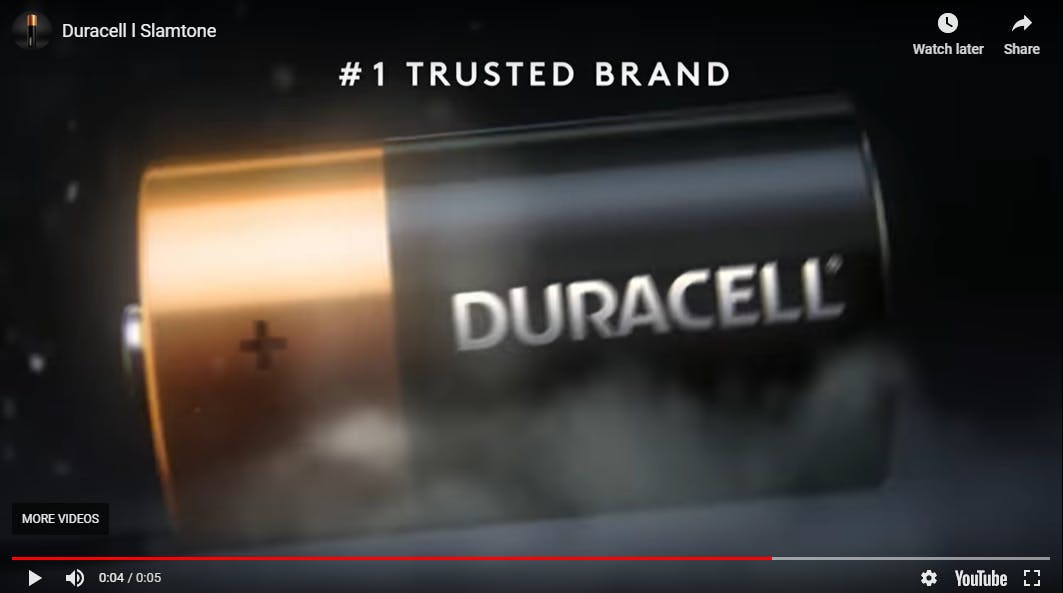 There are non-video YouTube ads, too. TrueView video discovery ads appear as a text ad with a video thumbnail, such as this ad from Dollar Tree.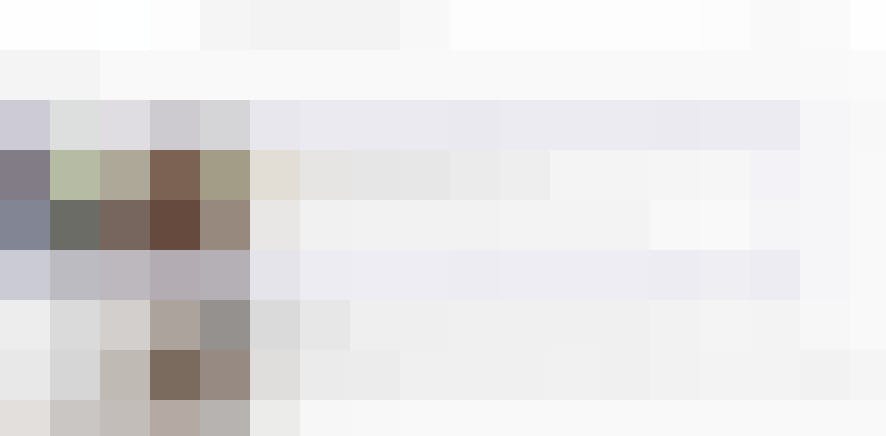 These ads link to an existing video. 
Display ads -- such as this ad for Oculus Quest -- appear above the suggested videos list and to the right of the main video.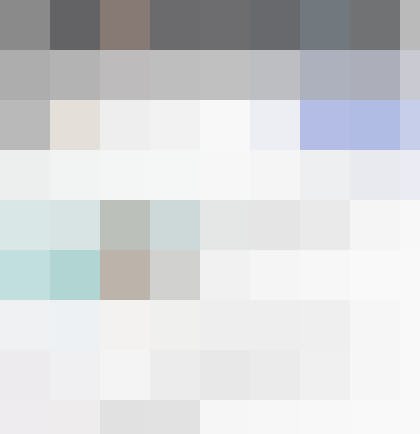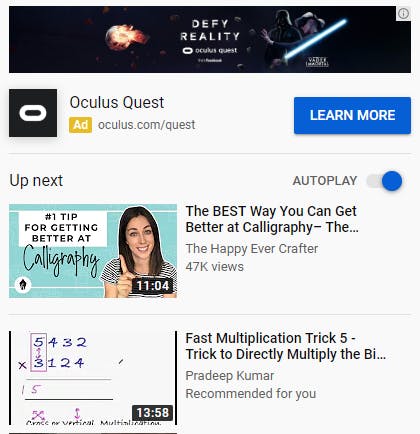 Overlay ads can appear in the bottom fifth of a video as a few lines of text, such as Disruptive Advertising's ad.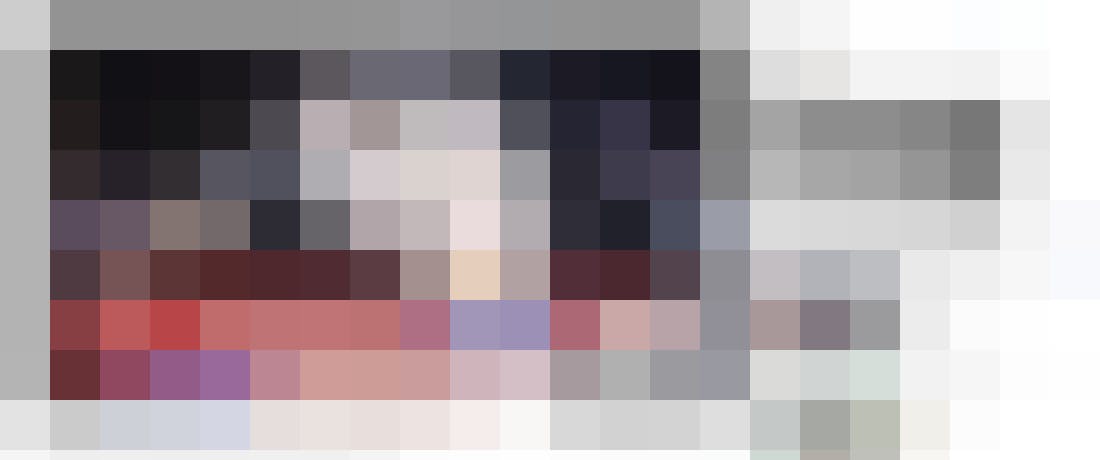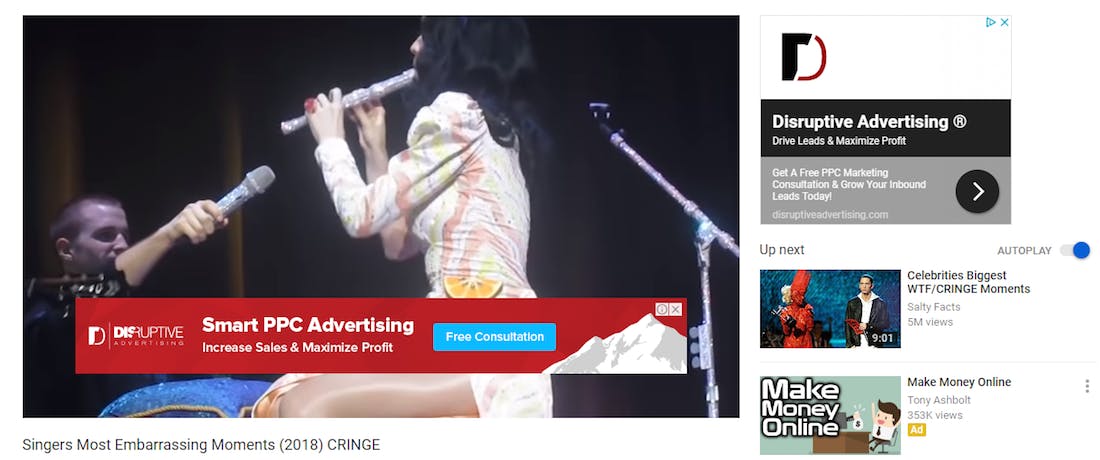 If you use Google search ads, search text ads can appear on the YouTube search results page.
These two ads appeared on the search results page when I queried "men's down winter coat".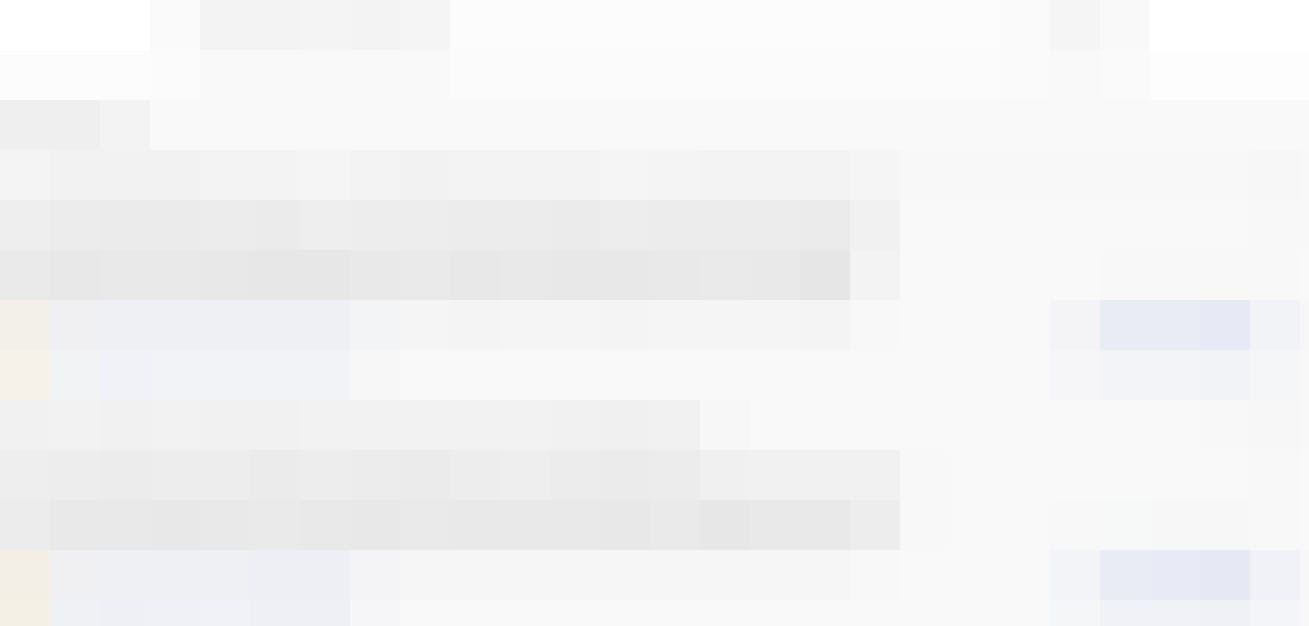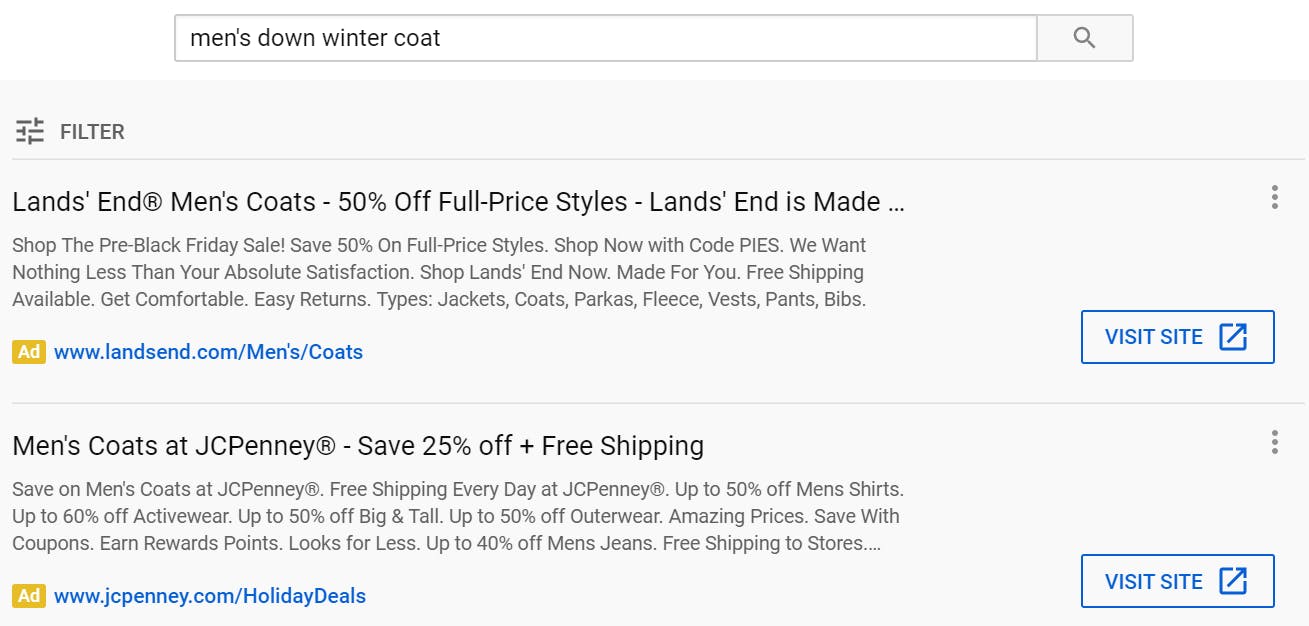 YouTube ads offer a mix of video and non-video ads. YouTube is excellent if your audience enjoys longer content they can consume on their own time. 
But if your customers prefer joining conversations or learning in real-time, try out Twitter advertising. 
Type #5: Twitter advertising 
Twitter may not have Instagram's visual appeal or YouTube's user base, but it's still a valuable marketing platform. 
Twitter had 126 million daily active users (DAU) as of the fourth quarter of 2018.  
Twitter offers four ad types that are simpler compared to other platforms' formats, but still useful. 
Consider the Alzheimer's Association. They used promoted tweets and objective-based campaigns to raise awareness of the disease. 
The Alzheimer's Association also responded to tweets about Alzheimer's, such as the tweet below.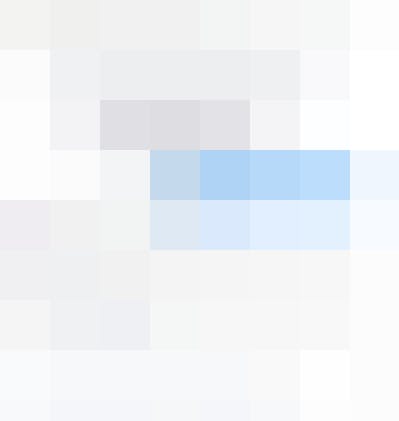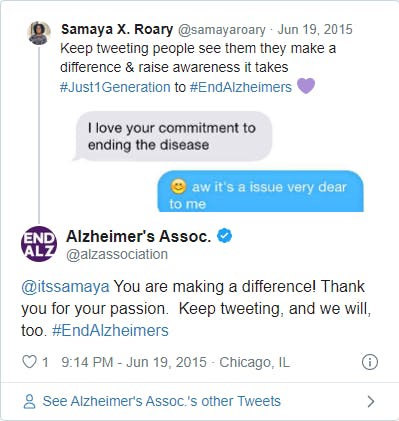 As a result, they saw over 146 million trend and tweet impressions. They also earned over 33,000 mentions of their #EndAlzheimers hashtag on their trend days. 
Twitter is a worthwhile platform if your customers value the platform's real-time communication and want to be aware of the latest trends and products. 
Our final advertising platform has a more professionally-oriented user base than that of Twitter, but still allows for personal connections: LinkedIn. 
Type #6: LinkedIn advertising
At over 660 million users and over two new members joining per second, LinkedIn is definitely worth looking into. 
LinkedIn caters to a more business-oriented audience, so it's probably best if you sell digital products for working professionals. 
To reach those professionals, you can use LinkedIn's three paid advertising formats: 
Sponsored Content

Sponsored "InMail"

Text Ads

Dynamic Ads
Sponsored content ads can be image, video, or carousel ads that appear in users' news feeds. This ad from Visa is an example of a sponsored content ad.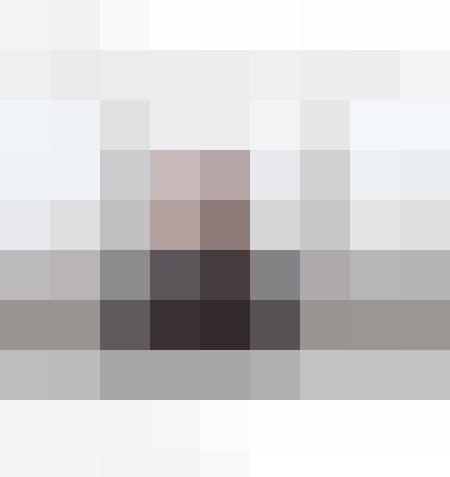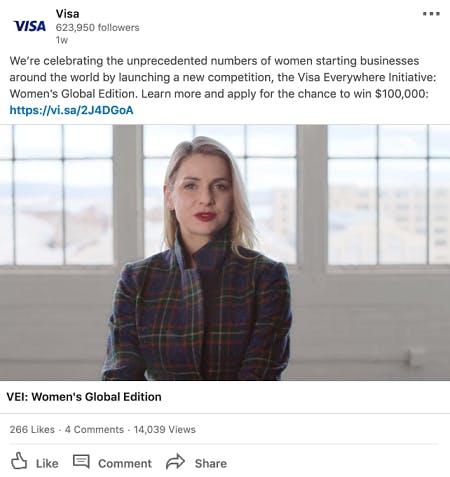 Sponsored InMail are personalized messages that brands can send directly to LinkedIn users through LinkedIn's messaging service. 
Text ads include a headline, image, and description. Dynamic ads can be personalized using data about the people you're targeting. 
Many brands have seen success using LinkedIn to generate leads and make sales. 
Consider Snag's example. Snag wanted to make their ad spending more efficient and generate more leads, among other aims. 
After using video ads, Snag saw a 165% higher lead form completion rate than from their image campaign. They saw a 65% lower cost per lead, too.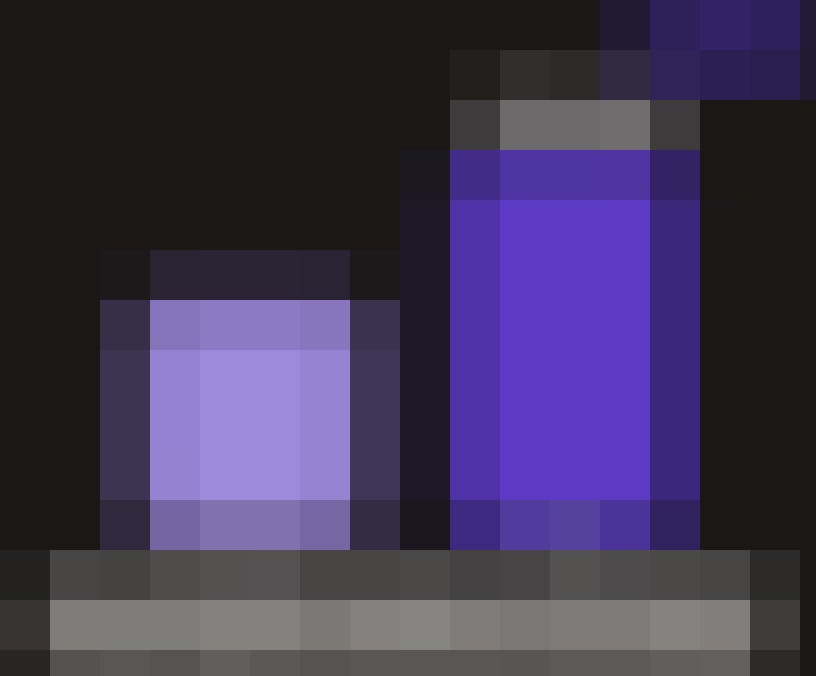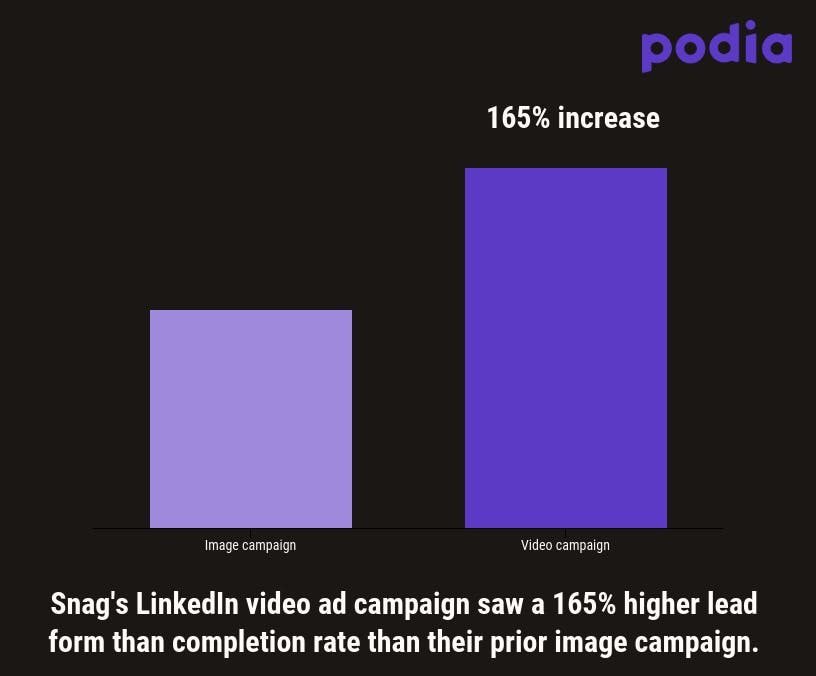 True, LinkedIn doesn't have the ad variety or glamour of Instagram or YouTube. But LinkedIn's more business-oriented audience may prefer more to-the-point advertising anyway. 
By now, you're probably wondering which platform you should use. We'll cover that more in just a second -- the answer may surprise you. 
Which paid social media marketing should I use?
You should use the social media platform(s) where your audience is the most engaged. Engaged followers are more likely to become customers later on. 
You'll need to conduct customer research to find where your audience is the most active.
You'll also need a platform like Podia so you can lead those engaged customers into your sales funnel. 
With that in mind, let's take a look at what other platforms are a hit with marketers, and how much each platform may cost you.
Which paid social media is popular for marketers?
Each business' social media preference will vary according to their budget, audience, and goals. 
Marketers looking for high engagement rates per post may prefer Instagram. 
Instagram had an average engagement rate of 1.73% across industries.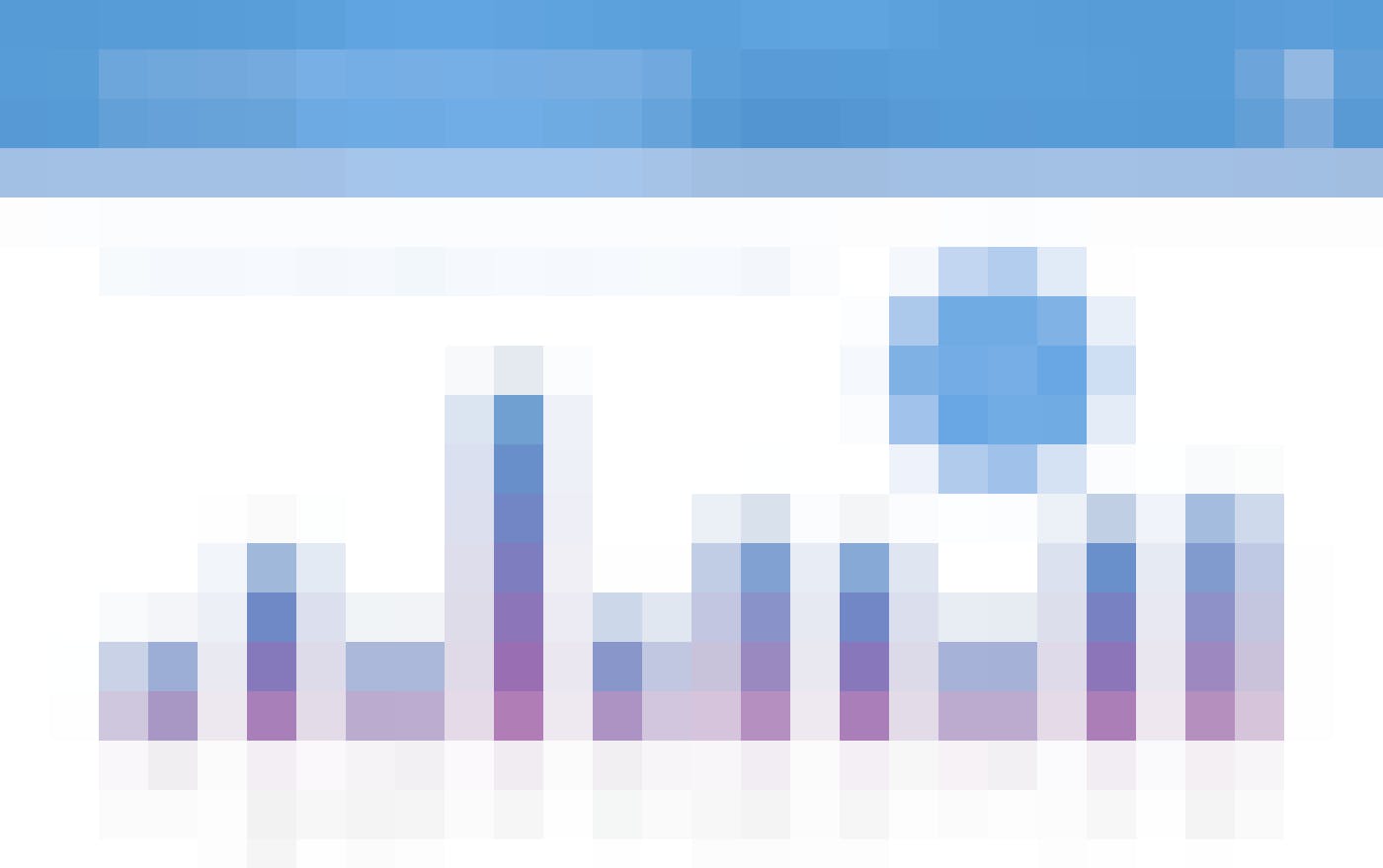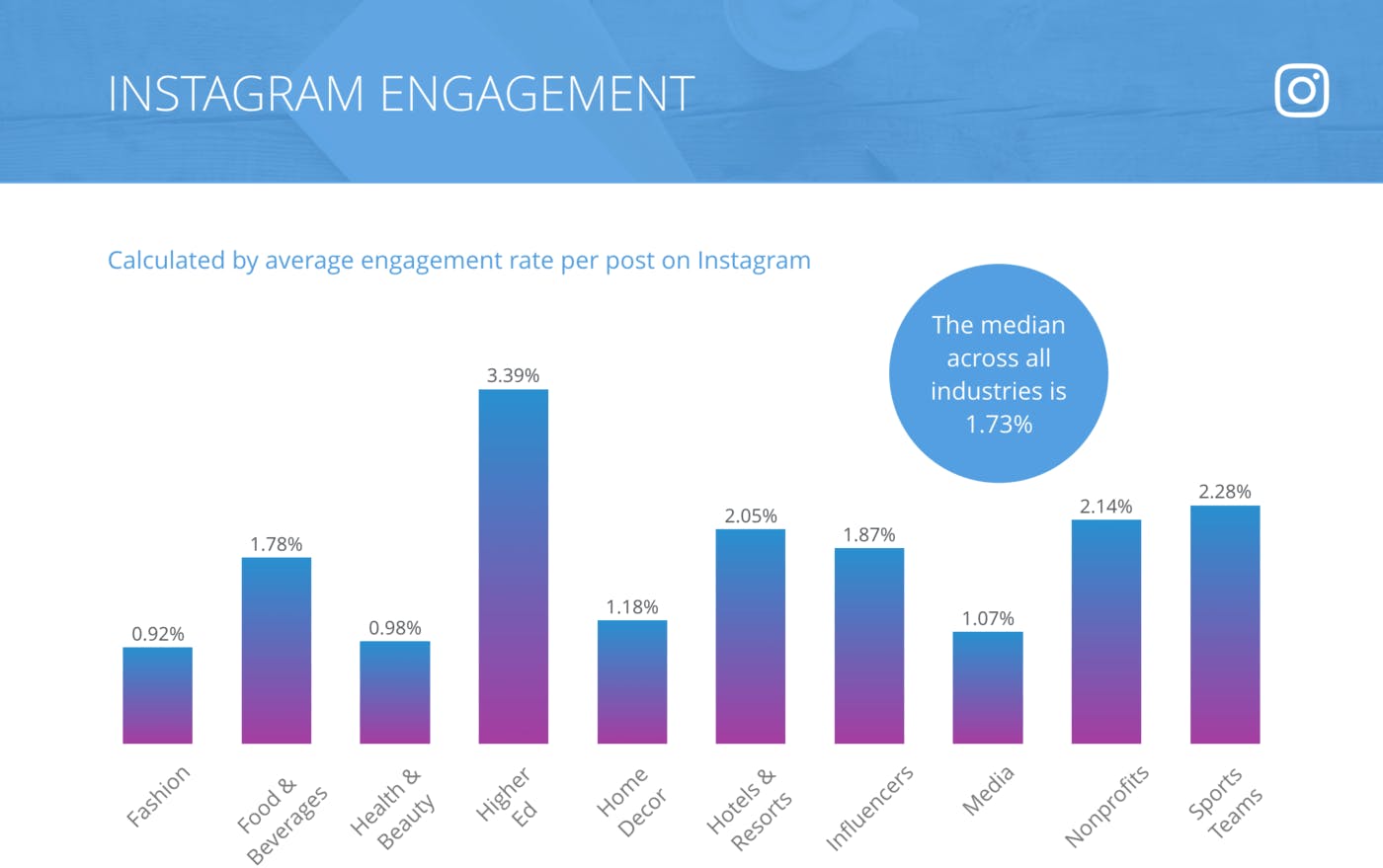 That was leagues ahead of Facebook and Twitter. Facebook's average engagement rate was 0.16%, whereas Twitter's was 0.046%. 
If having a broad audience to reach is more important, you may prefer Facebook, Instagram, and YouTube.
Marketers' preferences can also be influenced by their campaign goals. 
Facebook's many ad formats can be used for practically every marketing need, from brand awareness to repeat sales. 
YouTube can also be used for every purpose. However, it's role as a visual search engine makes it especially useful for awareness and consideration stage customers. 
On the other hand, LinkedIn is better for targeting a more professional audience.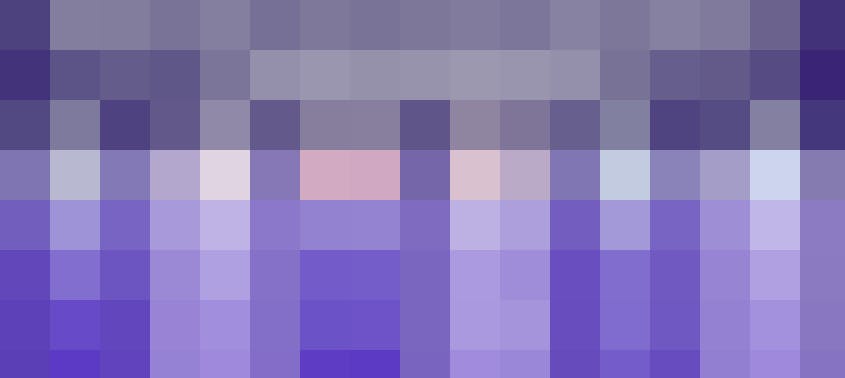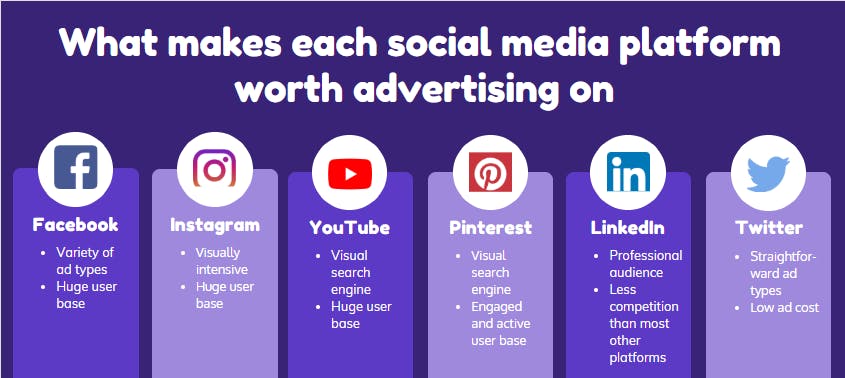 Of course, none of this info tells you if you can afford to use those platforms . . .
Hopefully our final section can give you a clearer answer. 
How much should I budget for social media advertising?
You don't need a major marketing budget to see results. 
After all, 47% of small businesses spent less than $10,000 on marketing in 2017.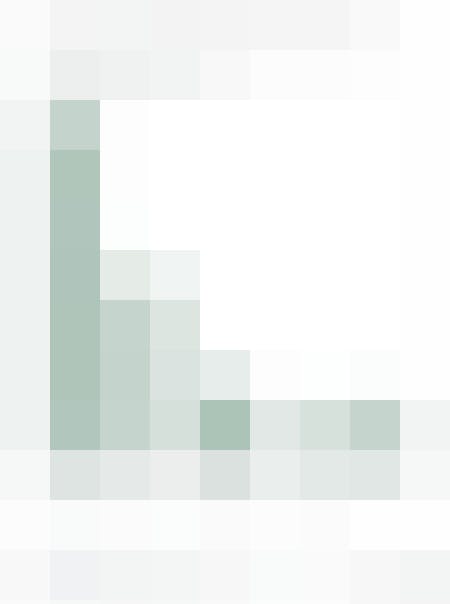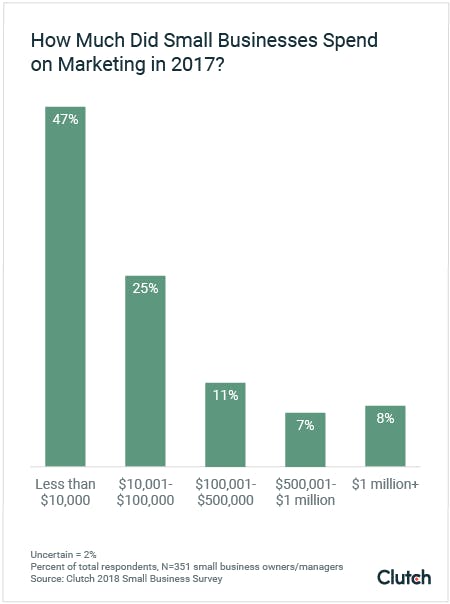 Advertising costs vary from platform to platform and even campaign to campaign. Try to allot at least $100 to get started with paid advertising.
If you need help finding money in your budget, check out this guide to managing your business finances.   
Wondering what you can buy with that $100?
We're going to dip into some math here, but don't worry -- if it makes your head spin, we'll wrap it all up with an easy-to-digest side-by-side comparison.
Here are the numbers for where you can put that $100:
For one, it could purchase many clicks and impressions on Facebook. 
AdEspresso found the CPC for Facebook ads in the first quarter of 2019 ranged from $0.22 and $1.21.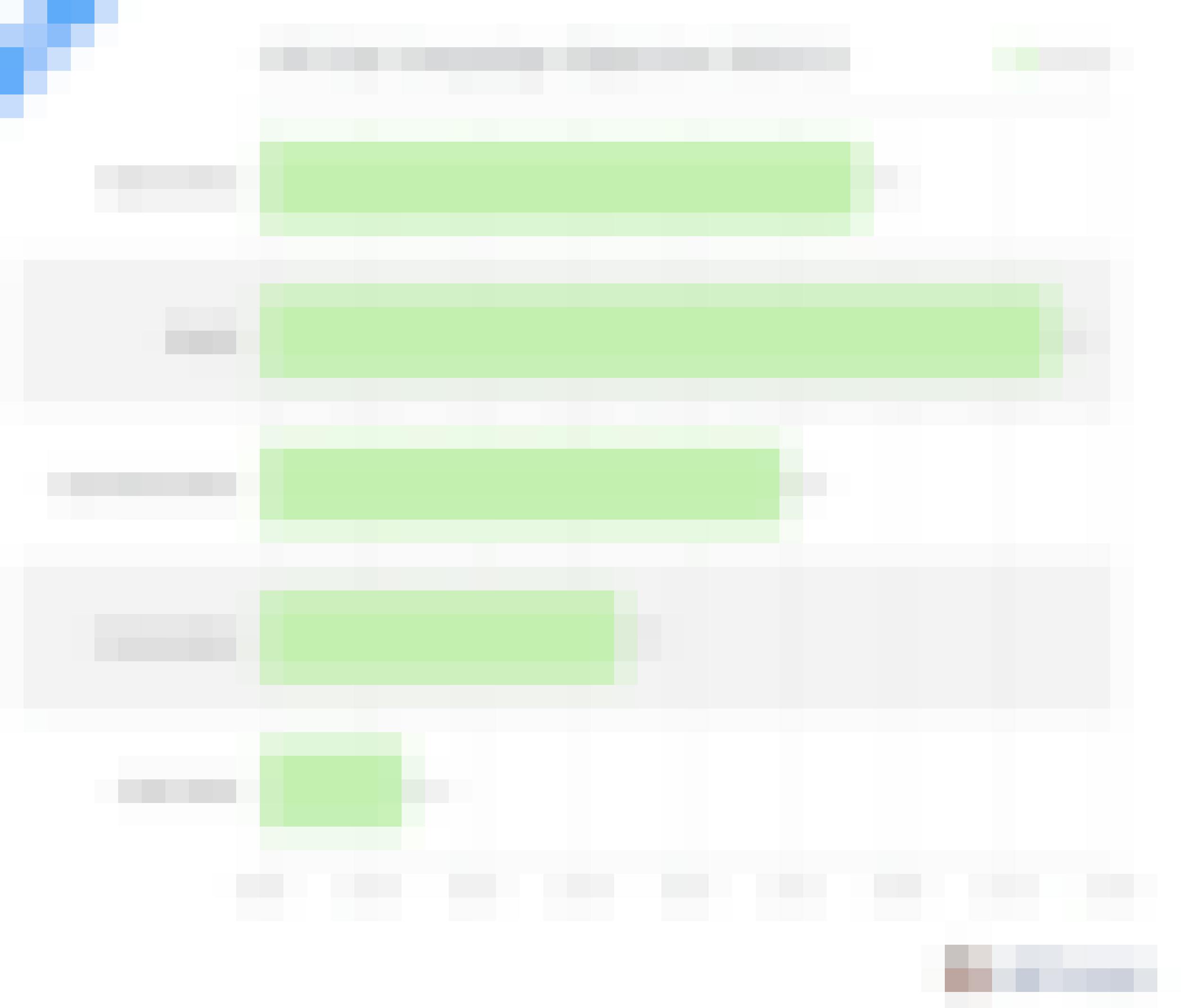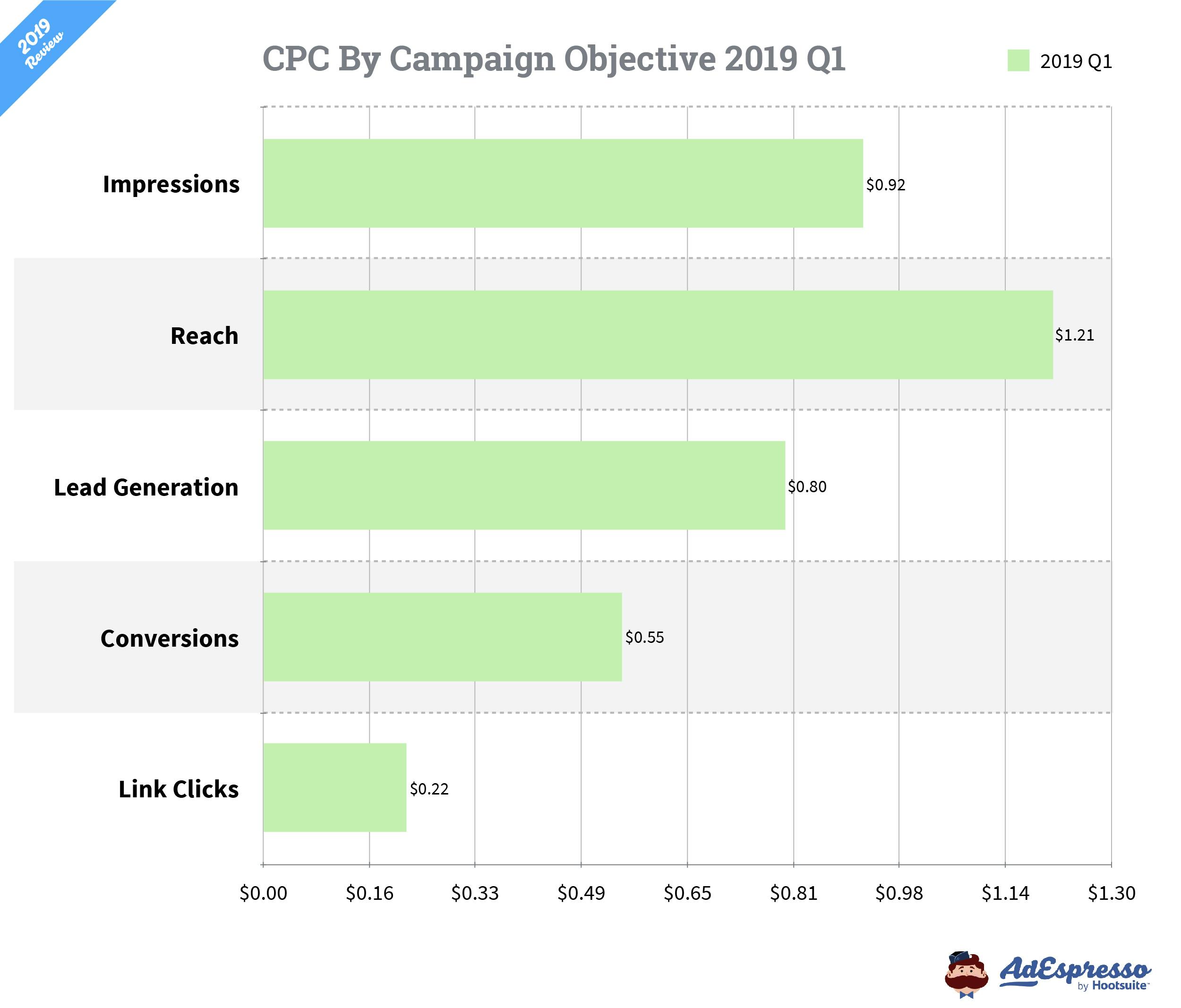 A separate study found that the median CPC for ads in Facebook's newsfeed network was $0.57. 
The average cost per mille (CPM) or per thousand impressions was $8.19. 
The median CPC for Facebook Messenger was $1.39. 
That $100 could go to more than just Facebook, though. Instagram saw a slightly higher medium CPC at $0.83 in the third quarter of 2019. 
Research found that Pinterest brings $2 in profit for every $1 spent on advertising. 
Compared to other channels, Pinterest also delivers an extra $60 in profit for every $100 spent. 
And you might think with YouTube's billions of viewers, their ads would cost a small fortune. 
But Strike Social found YouTube cost per views (CPV) were an average of $0.026. 
Twitter's median CPC of $0.40 was lower than most of the other platforms on this list. Recall, however, that Twitter has a smaller user base and lower engagement rate than most other platforms. 
That's not to say you shouldn't invest in Twitter ads. Savvy creators can make any platform work in their favor with equal doses of creativity and strategy. 
The founder of JotForm, for instance, used Twitter ads to boost the Twitter thread below. His thread went on to earn over 17 million impressions.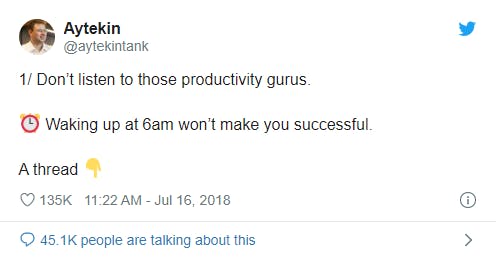 Finally, to close out our math deluge, we'll end it on a high note -- or rather, with an average CPC that is much higher than the other five we've discussed so far. 
LinkedIn's median CPC was $3.49. This isn't surprising given LinkedIn's business-oriented audience may buy more higher-priced products -- and hence, could be worth more to businesses -- than users on other platforms. 
So to review, the costs stack up like so: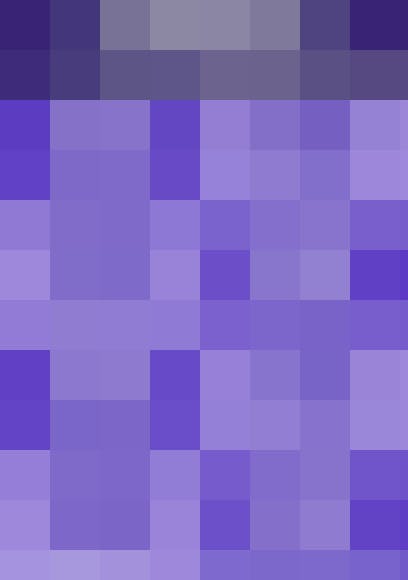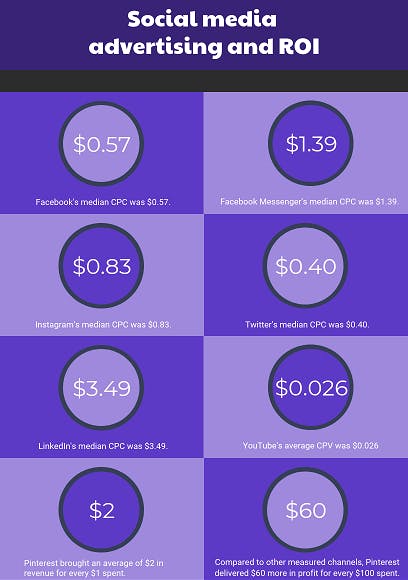 Regardless of how much you budget for your paid social media advertising, it's best to mix paid methods with organic ones. 
Instead of being mutually exclusive, each method complements the other. Besides, organic methods can often help you as you explore other strategies if certain tactics don't pan out. 
Consider Reuven Lerner as an example. 
Reuven purchased ads on Quora, Reddit, and Facebook, but saw limited results. However, he started a YouTube channel and has seen decent results from posting content there. 
Likewise, taofeminino, a fashion and lifestyle site, used Pinterest analytics to understand what topics were popular with their followers. They used this information to shape their Pinterest and website content strategy. 
Around 70% of taofeminino's traffic came from Pinterest after changing their approach.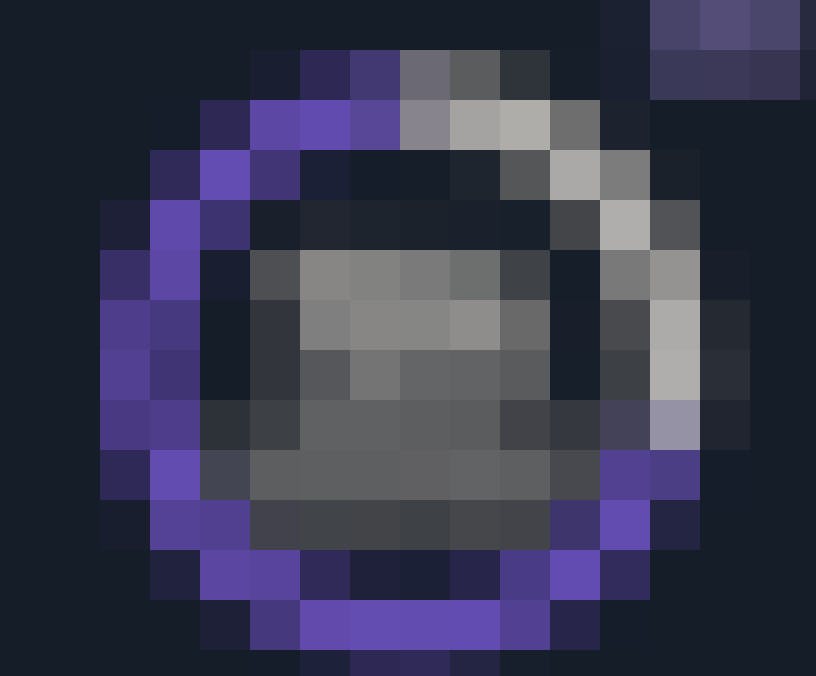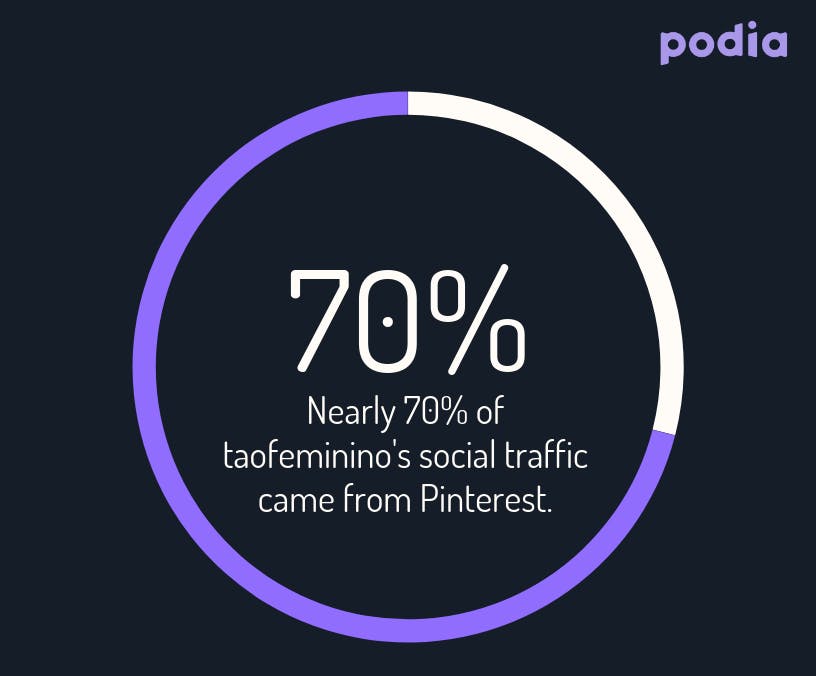 As these figures show, social media advertising costs vary from less than a dollar per click to several dollars per click. 
Set aside a budget of at least $100 per month as you experiment with ads. Don't forget to combine organic social media marketing tactics to get the most from your paid tactics, too. 
Mix organic and paid social media advertising for successful campaigns
Small businesses should use both organic and paid social media marketing strategies to grow their bottom lines. 
Each approach brings its own benefits to the table, and those benefits are only enhanced when paired with other organic or paid tactics, too. 
Some benefits of organic advertising include:
No cost

No financial pressure to make an immediate return 

Many strategies to experiment with
Paid advertising has plenty to offer creators, as well. Some of those benefits include:
Broader reach and influence

Multiple ad formats to choose from 

The ability to target customers based on specific criteria
The biggest drawback of paid advertising is that it costs money. Some creators may not like having to juggle each platform's ad requirements, either. 
To complement your organic and paid tactics, don't forget to set up a customer-converting landing or sales page. Funnel your customers into your email list, too, so you have another channel to market to them on. 
You can do all of this -- and more -- by signing up for Podia for free today. 
So go ahead, creators. Pull out your notebook of paid advertising ideas and mix them with some of the organic tactics we've brought up. 
At the least, it will be a great learning experience. 
And at the best? Well, we don't want to put a cap on your potential. 
The 10-Step Product Bootcamp
Your next successful project starts now. Learn everything you need to know to create AND launch your next digital product in 10 steps.
Get access