7 tips to take care of yourself when working remotely
Feeling overwhelmed with remote work? We feel you. Here are 7 tips we wish we'd heard sooner for taking care of yourself when working remotely.
March 26, 2020 by Taylor Barbieri
---
Here's the dirty truth: working remotely can be a nightmare on your mental and physical health sometimes.
You feel like you have to work 12-hour days, so no one will think you're shirking your work. You never fully get to leave work -- it's always there, waiting on your laptop or phone -- so rather than getting more downtime working from home, you can easily end up with less.
Here's another dirty truth: it doesn't have to be that way.
There's an alternative path. One where you get to take a breath, relax, and find work/life balance even when that balance is held at bay by nothing more than a door or laptop screen.
Today, we'll show you how to get on that alternative path and off the road to imminent entrepreneur burnout with seven tips we live by as a distributed team and wish we had heard sooner.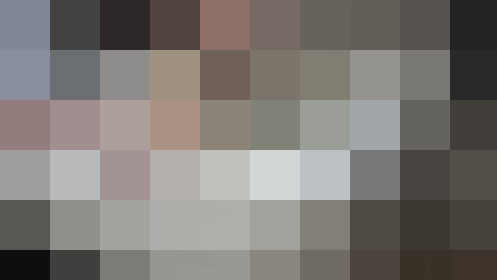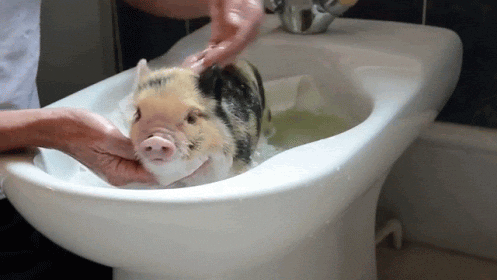 So grab a good brew of tea, and let's get started with the silver linings.
7 tips for working remotely and taking care of yourself at the same time
Tip #1: Look on the positive side and believe in yourself
I know, I know -- easier said than done, but hear me out. Looking on the bright side of things and imagining your best possible self, whether in remote work or otherwise, can lead to significant increases in optimism.
So, rather than seeing yourself as a remote worker trying to keep your head above water, instead envision yourself as a remote worker who has everything under control.
Optimism has been shown to influence physical and mental well-being. It's also associated with better problem-solving capacity and more flexibility.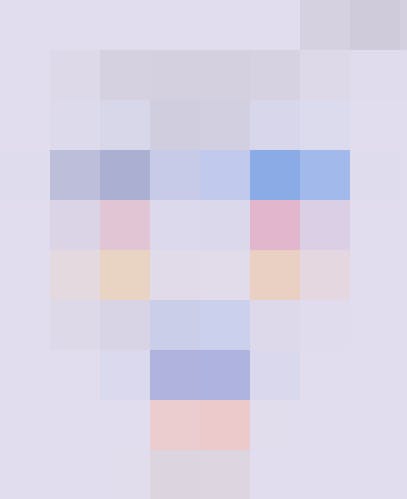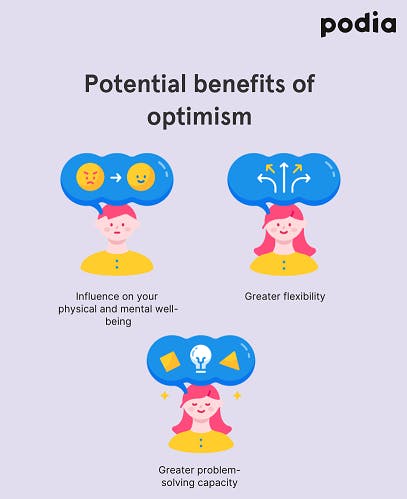 To get your positivity and optimism train rolling, let's consider a few awesome things you have access to as a remote worker: 
To start, you get to work from your pajamas, or at least your pajama bottoms. 
Even better, your morning commute is drastically shorter, cheaper, and more eco-friendly than office-bound work. Instead of schlepping onto a subway car or powering up your car, you can go to your at-home office space instead. 
You'll probably have more flexible hours, too. You can also take more breaks where you can feel the sunlight, rather than fluorescent lights. 
As Dr. Russel J. Reiter, a melatonin researcher, has said: 
"The light we get from being outside on a summer day can be a thousand times brighter than we're ever likely to experience indoors. For this reason, it's important that people who work indoors get outside periodically."
Even if you prefer spending your breaks and lunch hour indoors, try to sit near a window with sunlight. One study found that sitting sideways in relation to a window with sunlight could affect relaxation in office workers.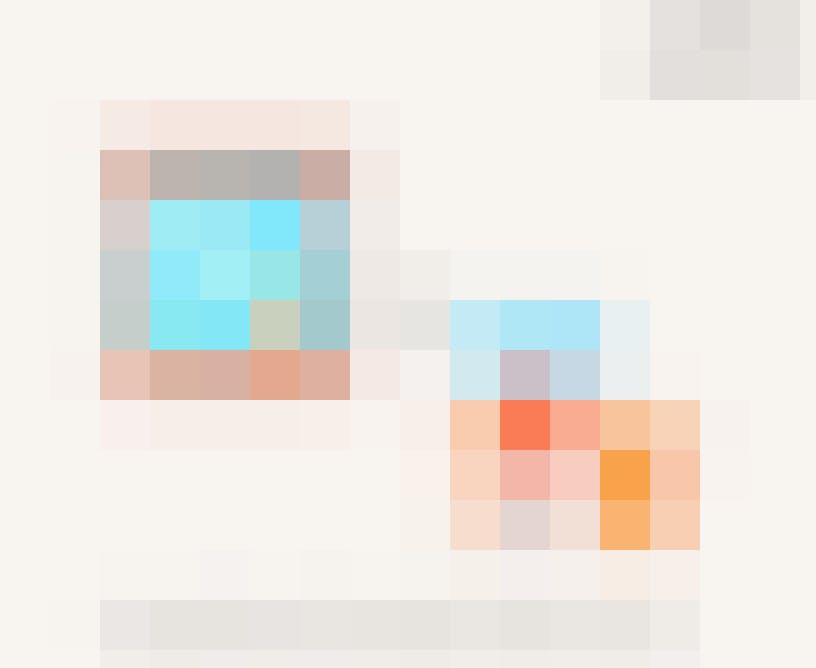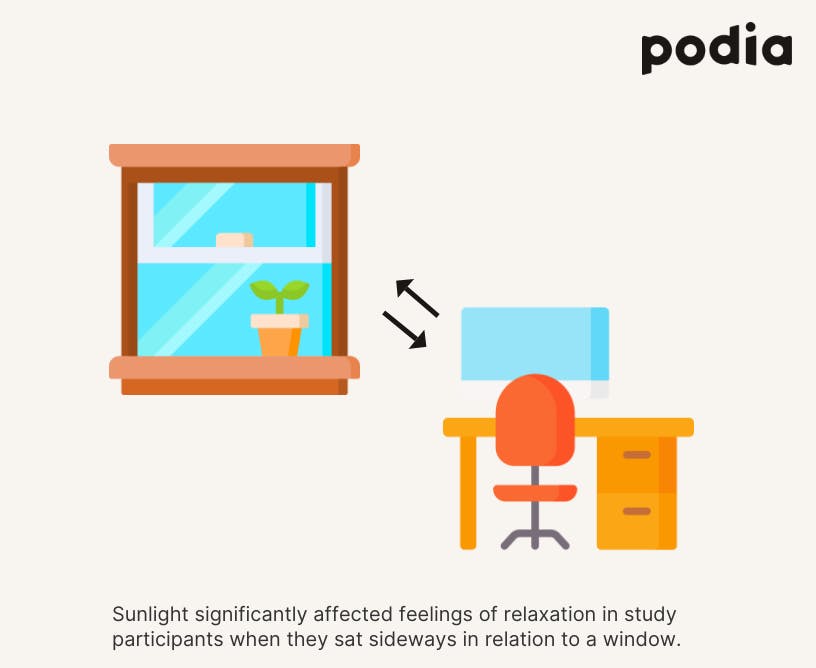 And if nothing else, rejoice in the fact that working from home frees you from office-only annoyances, like co-workers who microwave stinky lunches in the office kitchen. 
Look, working from home can feel uncomfortable for the first few weeks or months. Nevertheless, looking on the bright side can make the transition more peaceful. 
Another way to ease the transition is going at it with friends and colleagues at your side.
Tip #2: Keep your professional and personal social circles active
20% of remote workers said collaboration and communication were a struggle in their jobs. Another 20% listed loneliness as a struggle.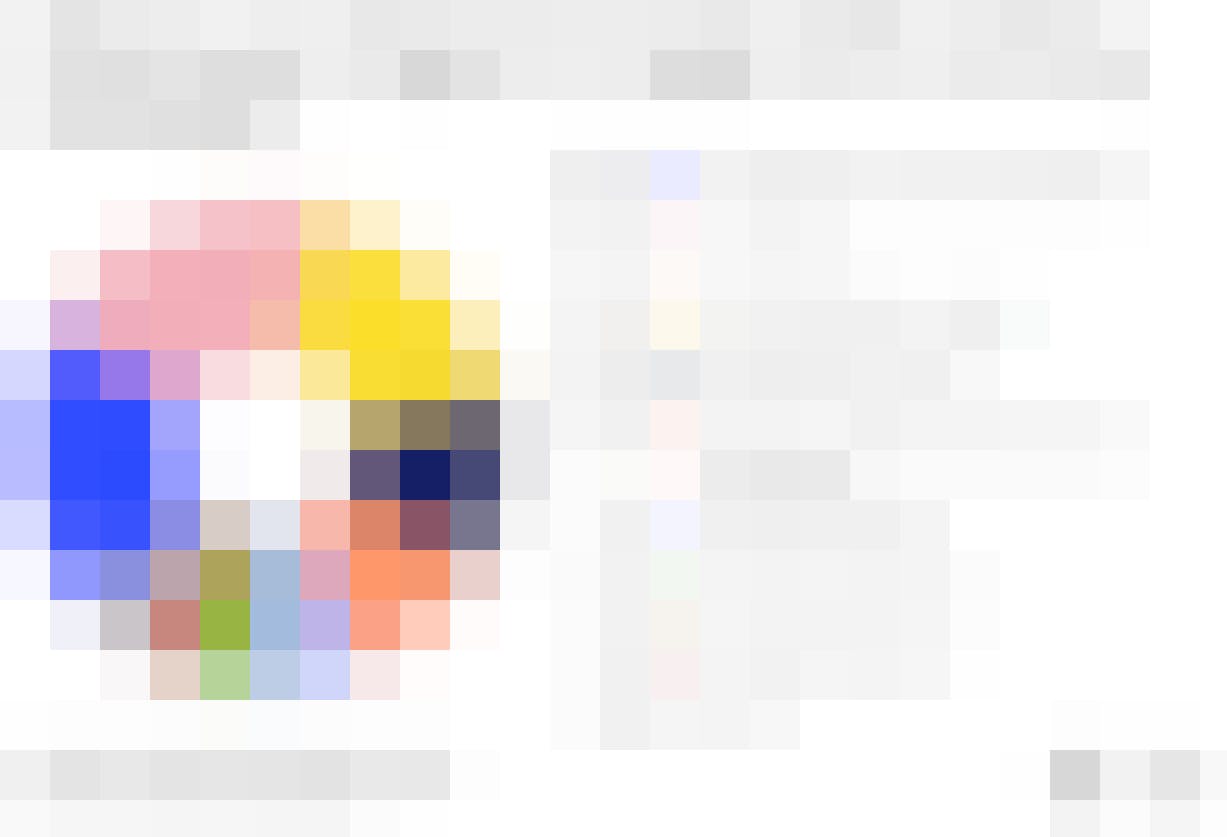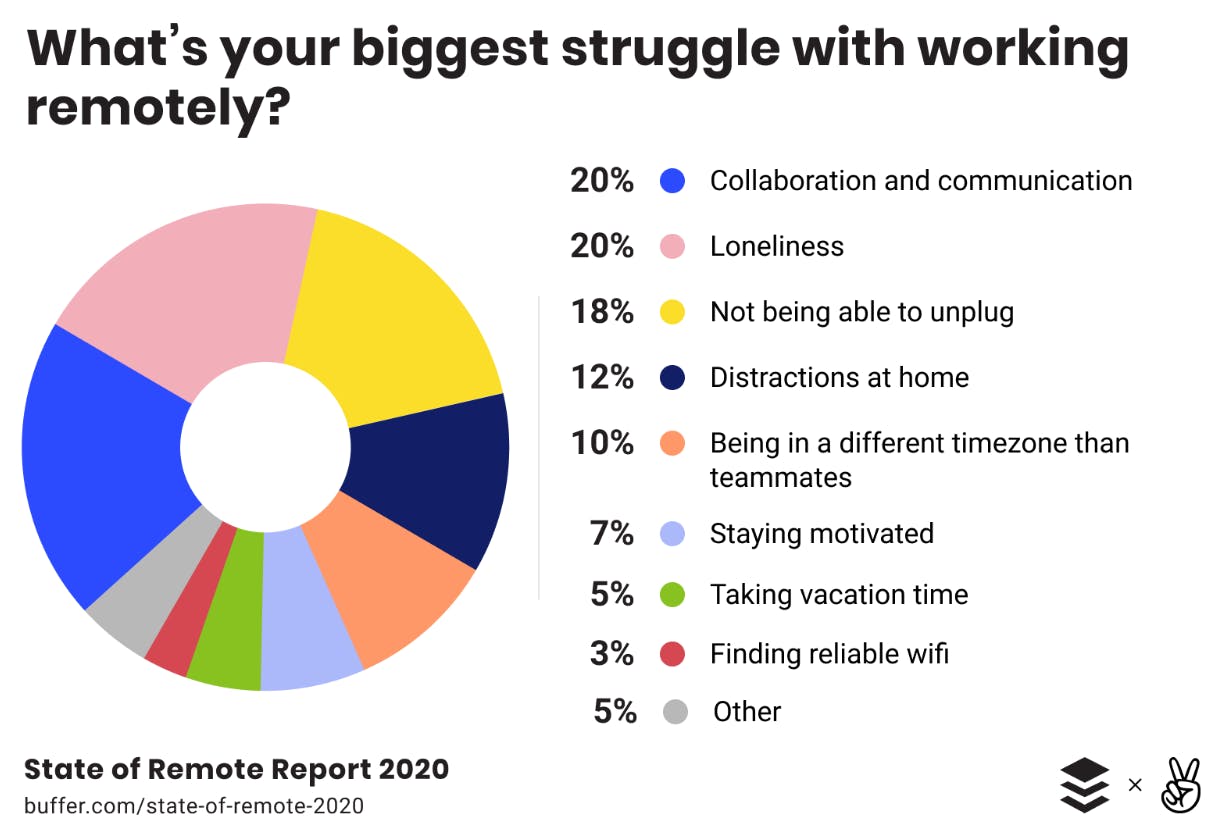 Fortunately, there are ways to mitigate feelings of loneliness and isolation when working from home. 
For one, try to regularly check in with your co-workers, even if you don't need their help completing a project or task. 
This content producer said that they reach out to their colleagues just to get to know them better. 
Similarly, the founders of Hello Code use Viber for everything from lengthy discussions about their company to saying that they're going out for lunch or need some uninterrupted work time (known to them as "tree time").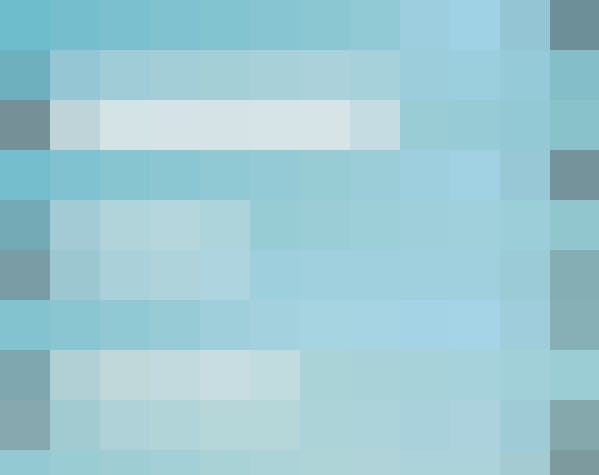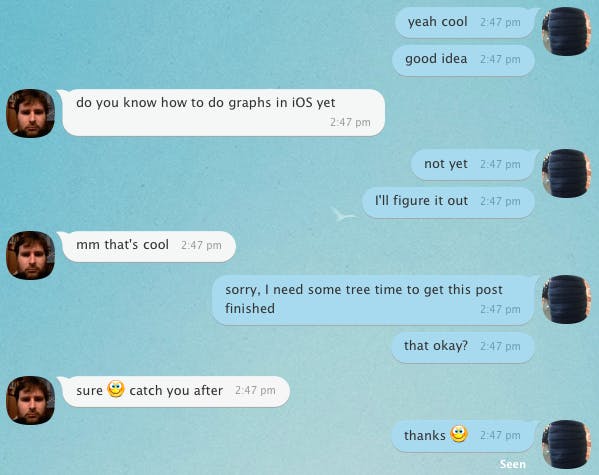 You could also recommend team-building activities to your manager to help you keep in touch with your co-workers. 
One manager, for instance, asked employees to share their favorite song from the past week with their colleagues. A different manager asked their reports to do "about me" presentations on company calls, too. 
If you can, try to get face-to-face time with your co-workers through video conferencing software. GitLab, for instance, encourages their employees to take "virtual coffee breaks" so they can socialize and get to know one another. 
While you should maintain relationships with your co-workers, don't ignore your broader professional circle, either. 
Research has shown that maintaining relationships with "weak ties," or people whom you may not be particularly close to, can help your well-being. 
One way to do that is by joining professional webinars, live streams, and Twitter chats. You could also reach out to others whom you'd like to connect or nurture connections with on LinkedIn.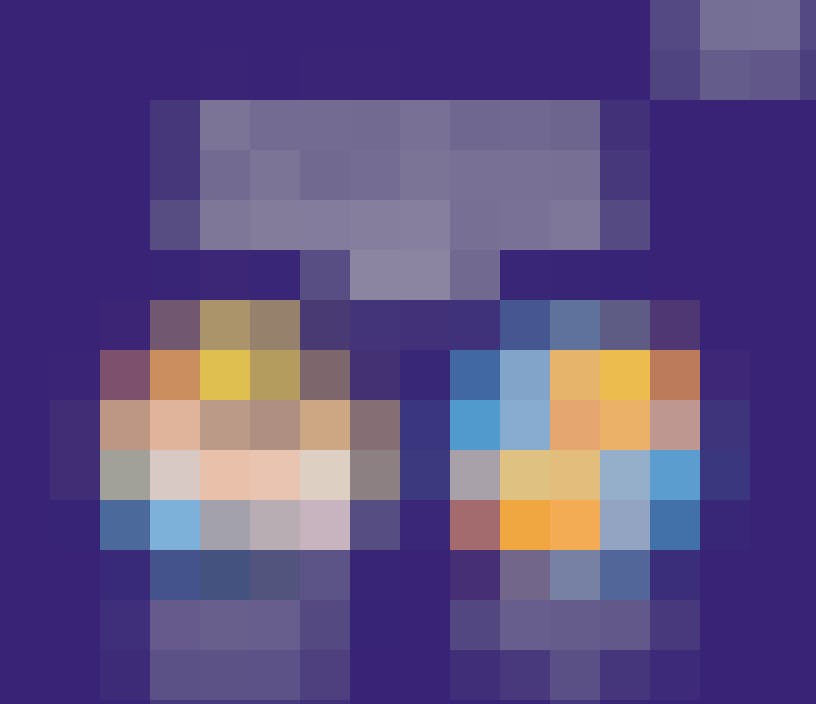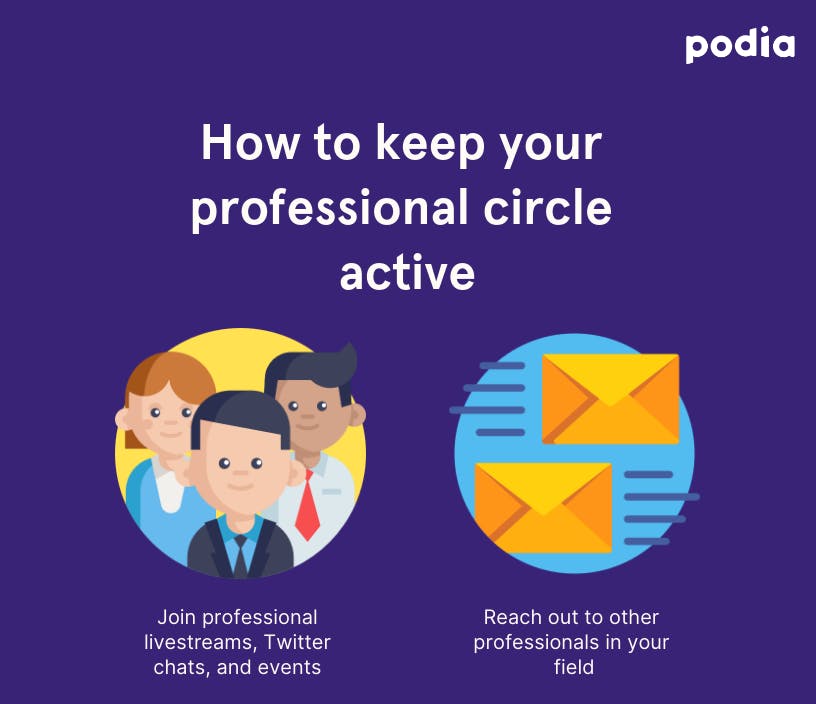 Doing so can fight off feelings of loneliness and keep your professional network fresh and active. 
Lastly, don't forget to make time for your personal social circle. 
While working from home has many benefits, it's very easy to blur the lines between work and home. 
Therefore, make time each day to spend your family members. Pencil time in your schedule for hobbies and social events, as well, even if you have to do them from your desk. 
Don't skimp out on time for yourself, either.
Tip #3: Engage in self-care as a regular routine
There's no single definition for self-care. 
The World Health Organization (WHO) defines self-care as: "The ability of individuals, families, and communities to promote health, prevent disease, maintain health, and to cope with illness and disability with or without the support of a healthcare provider."
Self-care coach Gracy Obuchowicz defines self-care as "allowing yourself to have a nurturing experience of life right now as opposed to when you work harder in the future."
However you define it, practicing self-care comes down to taking time to make sure your mental health and physical health are attended to. 
Unfortunately, only 6.6% of Americans over age 25 spent time on health-related self-care each day. The remaining 93.4% are missing out on major potential benefits.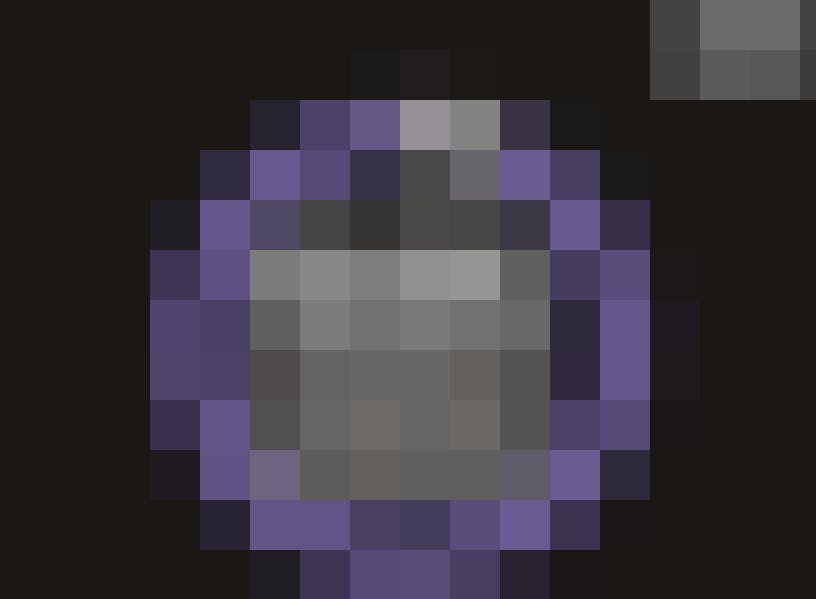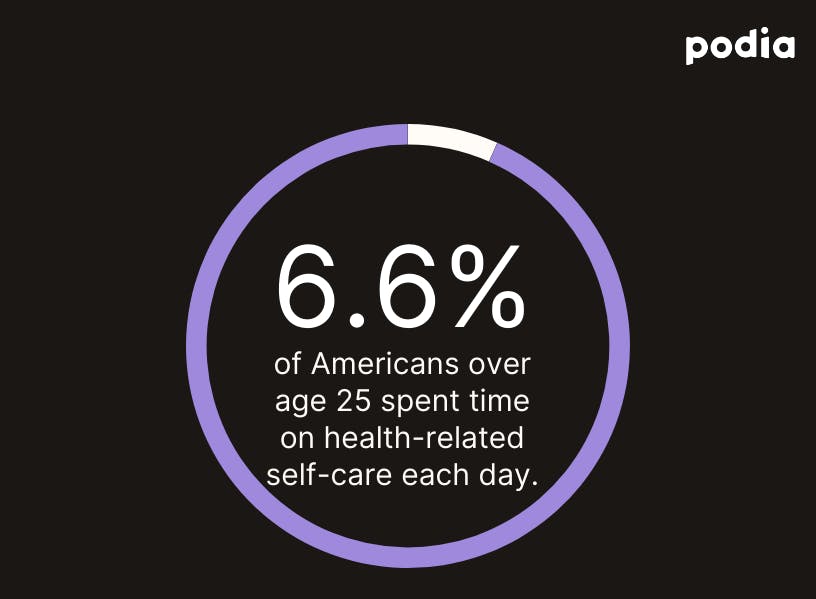 Self-care doesn't mean only eating more veggies or exercising, although those can be part of your self-care routine. Instead, it can be any task which benefits your health. 
This small business owner practices self-care by staying physically active and by practicing aromatherapy, among other things. Likewise, this freelancer practices self-care by taking time to play video games and read for leisure. 
Basically, self-care boils down to doing things that benefit your mental and physical health so you can be your happiest and most productive self. 
Sure, taking a few extra minutes to make a healthy homemade lunch or toying with an online side-hustle or passion project can feel like the opposite of productivity. I know. But these little actions can add up in big ways.
Dr. Russel Thackeray, a licensed clinical psychologist, had said, "People that look after themselves [and practice self-care] do have better cognitive ability. They do have better focus, and they do have better concentration. . . They tend to actually produce more."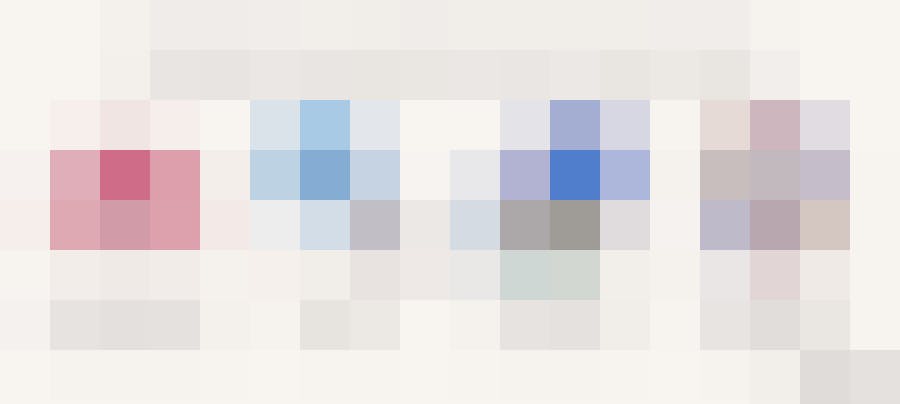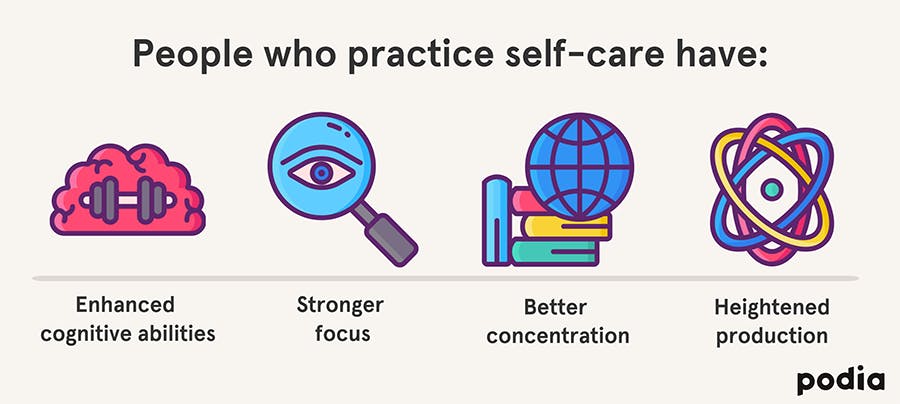 Mindfulness, too, can get you far for being happier, healthier, and more productive.
Tip #4: Practice mindfulness regularly throughout the day
Like self-care, mindfulness has a fluid definition.
Great Good Magazine defines mindfulness as "maintaining a moment-by-moment awareness of our thoughts, feelings, bodily sensations, and surrounding environment, through a gentle, nurturing lens.
Mindfulness also involves acceptance, meaning that we pay attention to our thoughts and feelings without judging them—without believing, for instance, that there's a 'right' or 'wrong' way to think or feel in a given moment."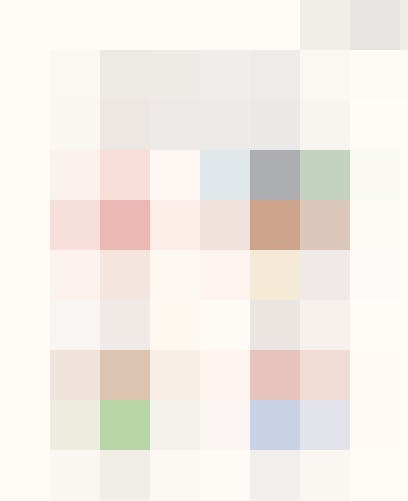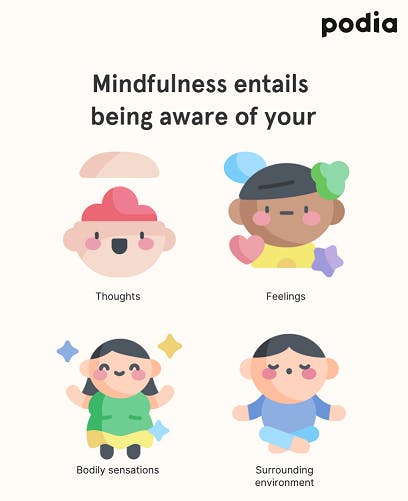 Mindfulness can do so much more than key you into how your thoughts and feelings, however. 
For example, mindfulness meditation could help foster self-control for those who have had their self-control depleted under certain circumstances. 
So, if you're finding that stressful work situations are making you grab high-calorie snacks or veer into a Netflix binge, mindfulness meditation (and these tips for procrastinating less) may help you stay the course -- or at least pick healthier alternatives. 
Practicing mindfulness has also been linked to enhanced attention, improved emotional regulation, and reduced stress, to name just a few benefits. 
You could also start practicing mindfulness by engaging in mindfulness meditation, breathing exercises, and taking time to yawn and stretching regularly. 
There are plenty of guided mindfulness exercises on YouTube you can use to get started, in addition to apps like Headspace.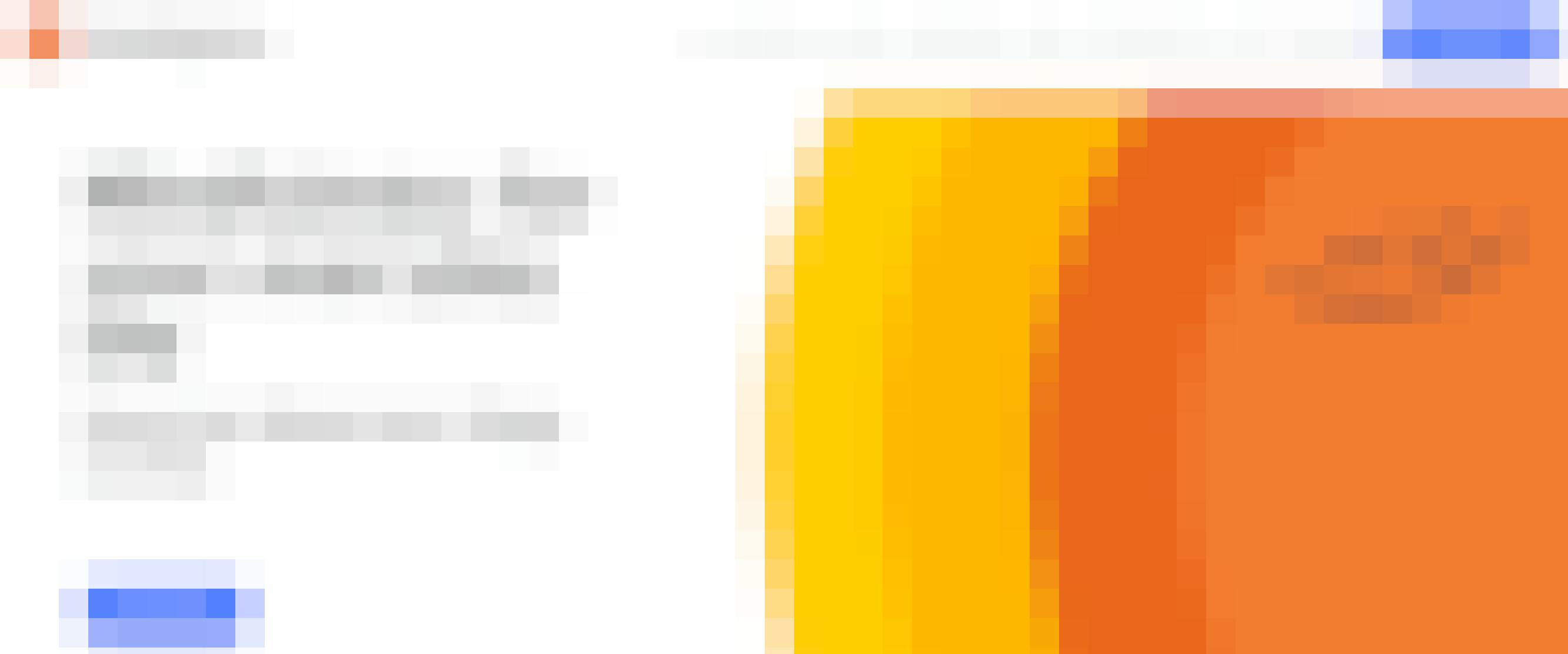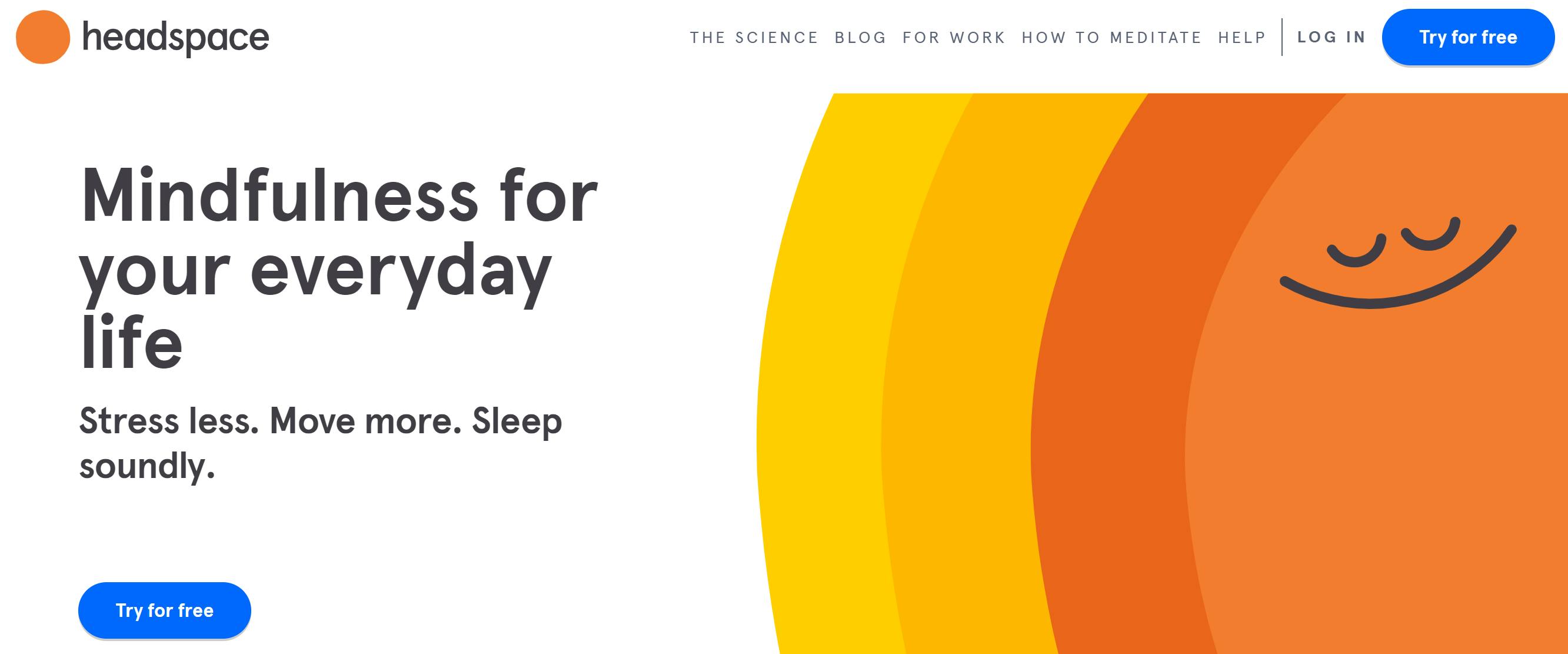 Several team members, including our editor, sing Headspace's praises, but any app geared toward the same function can work. Some popular alternatives include Calm and Aura.
Alternatively, or in combination with the above apps, you could include a post-it note in your home office to remind yourself to bring your best self to meetings and your work.
That's what Cameron Conaway, the leader of one of Skillshare's most popular poetry classes and Director of Marketing Communications for Solace, does. He explains:
"Before calls -- and sometimes even briefly during calls -- I'll glance up at it as a reminder to bring my best, most helpful self to the conversation."
Look, however you practice it, taking a few minutes each day to be more mindful can help you to stay in a healthier state of mind. Make the time. You're worth it.
The same goes for getting your diet in order.
Tip #5: Eat healthily and keep an eye on snacking
If you thought that having access to snacks and goodies in the office kitchen was bad, wait until you see how hard it can be to resist temptation when working at home. 
Research has shown that people tend to consume more when they're distracted (such as if you're eating while working at your desk). 
A separate study found that people tend to eat more when watching distracting or action-packed and stimulating TV programs.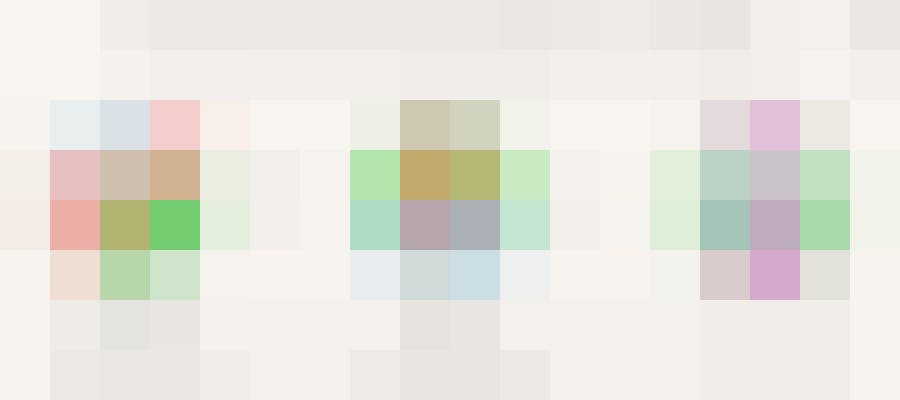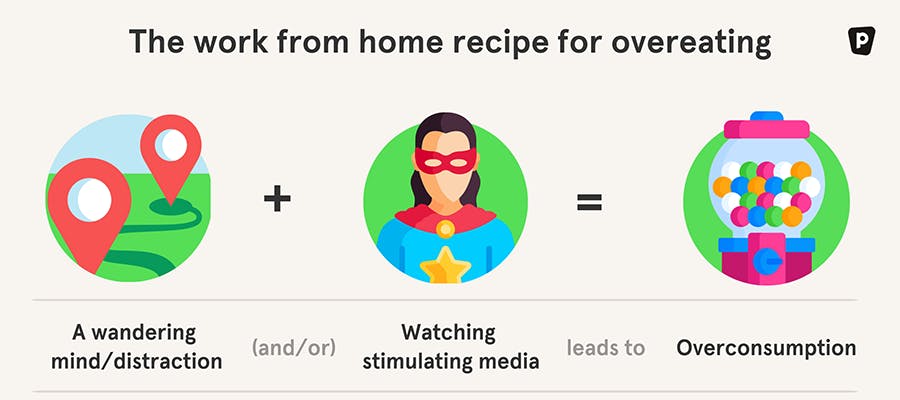 Even if you're cognizant about keeping your portions slim and not eating at your desk, you may find yourself eating more high-calorie snacks to mitigate workplace stresses, or simply because they're close at hand.  
This writer said she visited her refrigerator a minimum of three times while writing an article about eating while working from home. 
To keep your overall health in check, consider preparing your meals for the week in advance with healthy work-at-home meals. 
Try to eat away from your desk, silence notifications on your computer and phone, and try to avoid distracting elements like your TV or phone, too. 
All the better if you do those things when you're taking your regular breaks, which you should be doing. 
Seriously.
Tip #6: Take walks and regular breaks
This one is simple, so we'll keep it short:
It's easy to get into the groove of sitting at your computer for hours on end when working from home. Too easy.
But that's not good for your health or productivity. Instead, schedule regular breaks and walks into your workday so you won't risk burnout or health complications. 
Not sure if you can justify stepping away from your desk? Mull on this: 
Participating in recovering activities, such as walks, on lunch breaks leads to higher levels of well-being at the end of the day. Lunchtime walks in the park were associated with better concentration and less fatigue in the afternoon, as well.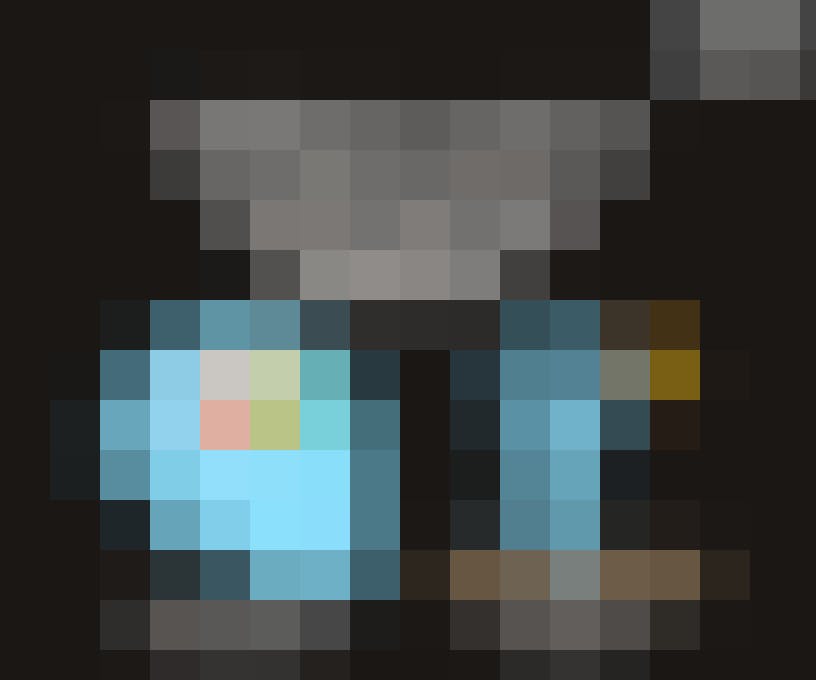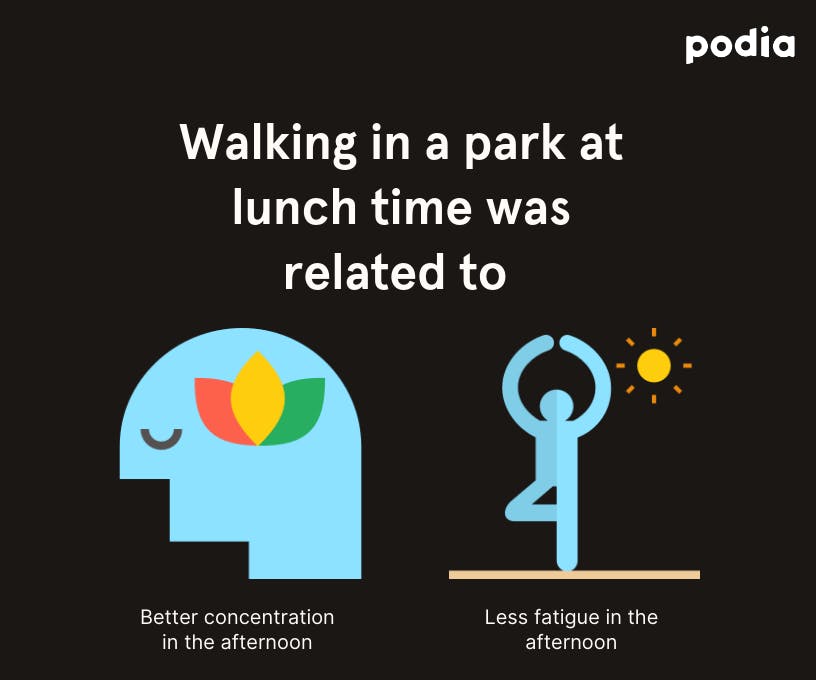 Taking short breaks in the afternoon also increased work engagement. 
With benefits like that, it's hard to justify not taking a few minutes away from your desk. 
Let's wrap up with our final, but arguably most important, tip: seeking professional assistance. 
Tip #7: Seek professional help
Our final tip is also a short one: If you're struggling with the stress of working from home, consider getting a helping hand from mental health professionals.
Whether you're feeling overwhelmed by your transition to remote work, trying to overcome impostor syndrome, or another matter entirely, there's absolutely no shame in getting help.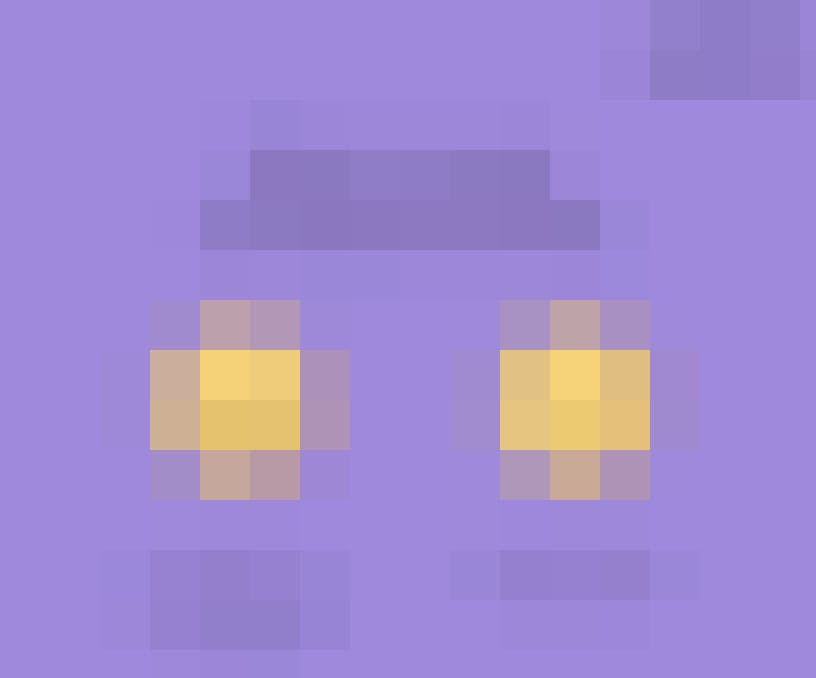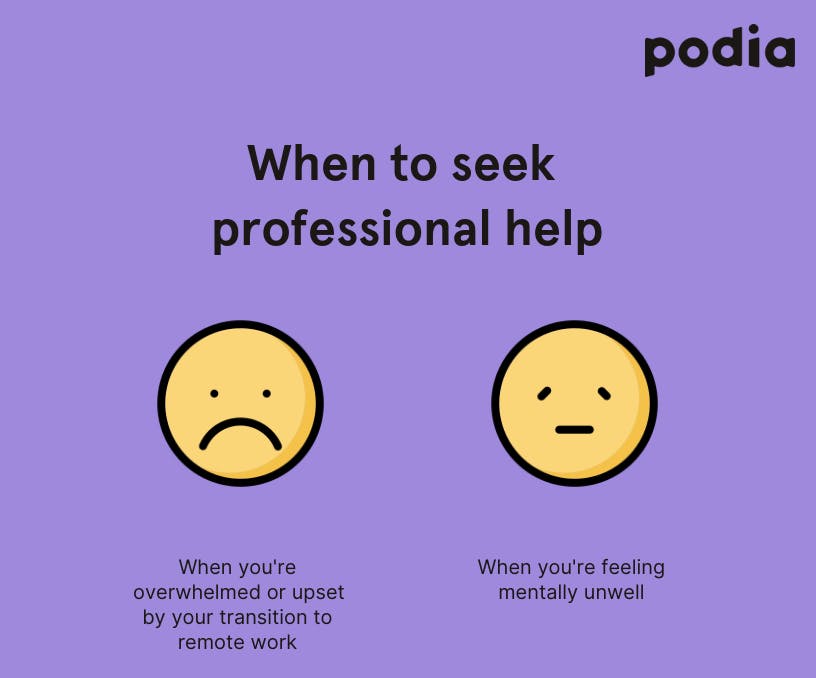 It's not worth putting your mental and physical health on hold because you think you can just "shake it off".
Check with your insurance provider to see what services and providers they cover. 
You can also check with out-of-network local mental health care providers to see if they can work out a sliding scale payment option for you. 
That said, not everyone has insurance -- particularly among freelancers -- and there are some low-cost online resources available as well, including:
BetterHelp

, a for-profit online therapy platform that costs between $40-70 a week and is billed monthly for unlimited therapy.

Talkspace

, another for-profit platform that provides unlimited messaging via text, audio, or video with a therapist for $65 a week (billed monthly).
Please note: We can in no way endorse or vouch for these services. Finding the right mental health care professional is a deeply personal journey, and these guide posts are only intended to help you get started on the right path.
Take better care of yourself when working from home -- you're worth it
Working from home is a challenging transition for everyone, regardless of the circumstances that land you there.
To make your transition a little easier, consider:
Looking at the positive side of things. The more optimistic you are (even if it's a struggle to be so), the better you perform.

Keeping your professional and personal social networks active. It'll keep your skills sharp and help you mitigate some of the inherent loneliness of working remotely.

Practicing self-care as part of your regular routine. It might sound fluffy, but little steps can have real impacts on your productivity.

Injecting mindfulness into your day-to-day, too. The more mindful of yourself that you are, the better you can roll with the inevitable punches of working from home.

Eating healthily and keeping snacking to a minimum. It's really easy to reach for one-too-many snacks when you're distracted, and that's common a hurdle in a remote workday.

Taking regular walks and breaks during the workdays. Sure, not being productive sounds like the last thing that will make you more productive, but it's true -- little breaks give you a chance to reset and do better when you come back.

Seeking help from a mental health professional if you need it. Figuring out when you need help will always be a personal choice, but there's no shame in getting help, and there's a lot of low-cost, online-only options out there these days. 
Remote work won't feel comfortable and familiar overnight. But if you follow a few of these tips and always put your best foot forward, you'll slowly adjust to the work at home life. 
That's how it happened for me, anyway.
Get more expert-backed entrepreneurial tips delivered weekly
Join thousands of creators receiving our weekly articles about launching, growing, and thriving as a creative entrepreneur.