Not an expert? Not a problem. Here's why.
Worried about teaching or leading because you're not an 'expert'? Research says that's an advantage. Learn how to leverage your inexperience for better products.
July 15, 2019 by Taylor Barbieri
---
No matter what you do, you keep hearing those whispers in your head:
Your business is never going to succeed.
No one is going to take you seriously, let alone buy your products.
You don't have enough experience.
These thoughts are crushing your motivation and creativity.
But now is the time to kick those thoughts to the curb, because we have a hunch you're much more knowledgeable about your field than you think.
They're also wrong -- and science backs me up.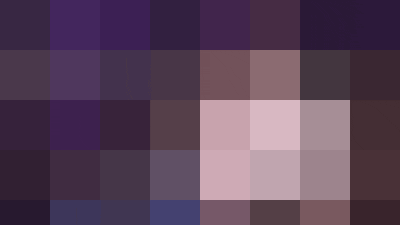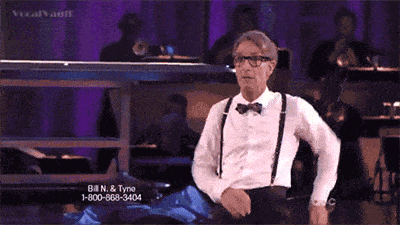 In fact, there's a very good chance that your inexperience and/or lack of expertise are your biggest advantages as a creator.
And if they're not already, they will be by the time you finish reading this article. Today, we'll look at why expertise is overrated, how you're probably more of an expert than you think anyway, and how to use your unique vantage point as your selling point.
Before we dive in, though, we should get something out of the way: your self-doubt.
How can I overcome self-doubt as an entrepreneur?
Self-doubt doesn't discriminate -- it affects makers ranging from Brian Koppelman, co-creator of the TV series Billions, to Maya Angelou and millions of smaller creators and entrepreneurs.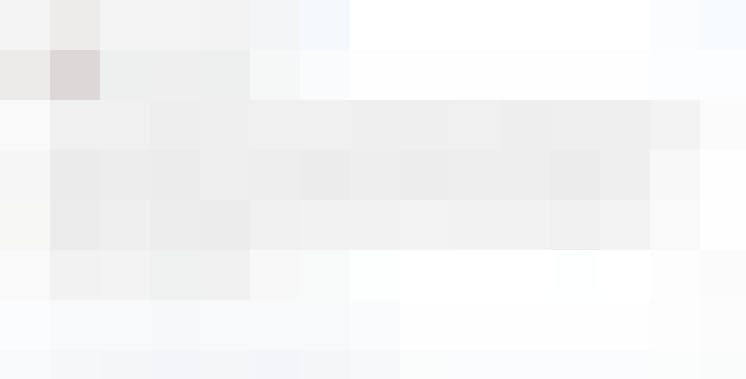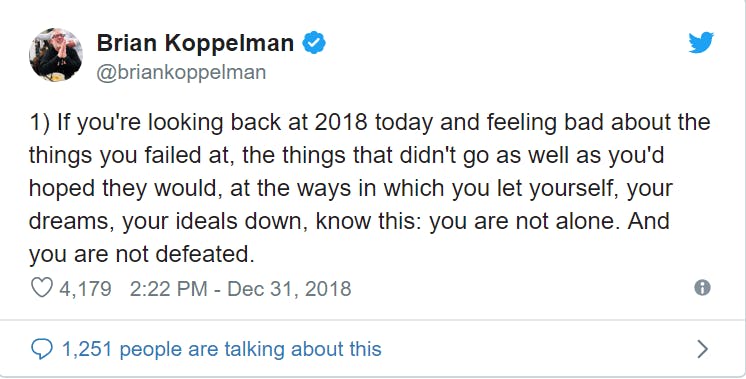 One way to minimize self-doubt as an entrepreneur is by practicing gratitude, or consciously giving thanks for certain things in your life.
Far from being the latest self-help fad, gratitude has several scientifically-backed psychological benefits.
For example, one research study found that athletes who had higher levels of gratitude had increased self-esteem over time.
Another study found there was a medium-to-large correlation between gratitude, personal growth, and personal acceptance. The same study also suggested gratitude was important to psychological well-being.
Though, as the adage goes, correlation does not equal causation -- it simply means that as one variable changes, the other does, too.
However, with all of the research which has found positive correlations between practicing gratitude and mental well being, it's not unreasonable to think that gratitude can help to nurture a more positive mindset.
Still, practicing gratitude isn't the only way to overcome self-doubt -- mindfulness can help, as well.
Mindfulness involves paying attention to your thoughts, feelings, and actions, and how your environment affects those things. It's commonly practiced and exercised by meditating.
Even though mindfulness may seem like a low-impact way to change one's mindset, mindfulness training has been found to have positive effects on self-esteem.
For creators who feel like their mindset is limiting their entrepreneurial growth, mindfulness can be particularly freeing -- one study found that mindfulness was positively related to recognizing and evaluating opportunities, as well as ethical decision making.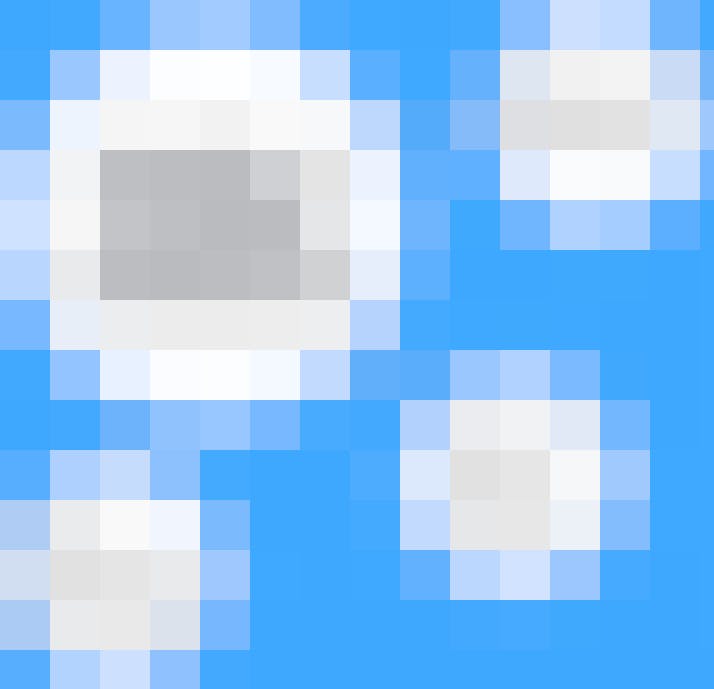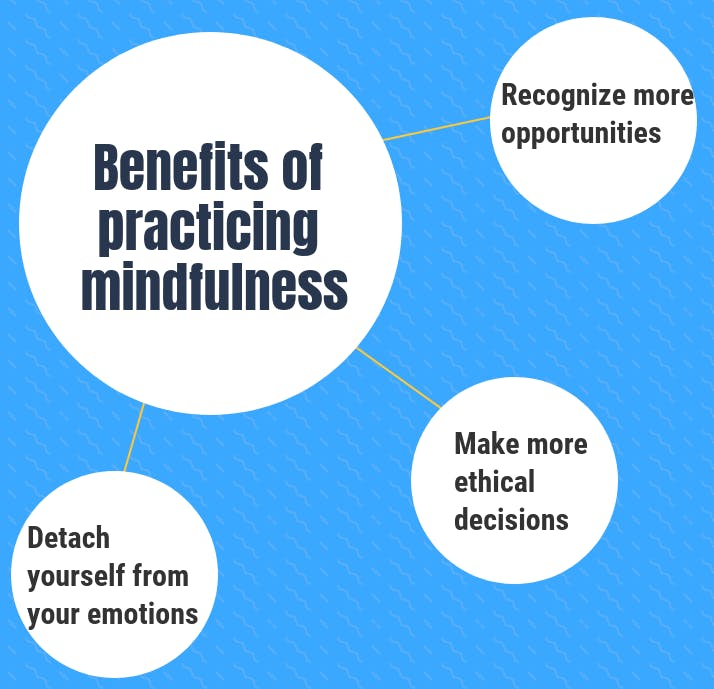 As research has shown, staving off self-doubt and entrepreneurial feelings of being an impostor can be as easy as practicing gratitude and mindfulness.
And while having a positive mindset alone isn't enough, it does help you combat self-doubt, as will realizing the advantages of not being an 'expert'. Let me explain.
Why not being an expert is a great advantage
If we all waited for "experts" to teach us, we would have a very limited body of knowledge to share and learn from.
There would be even fewer informational products available outside of higher academia, at that.
Here are just three reasons why non-experts make excellent educators.
Reason #1: You don't suffer from the expert blind spot
Ironically, many experts don't know as much as you would think.
We aren't talking about domain knowledge -- experts spend years studying their field in exacting detail.
What we're talking about is something called the expert blind spot, which is an expert's difficulty in understanding what non-experts don't know and the struggles or obstacles which affect their performance.
One research study found teachers tended to misjudge student's problem-solving abilities, and well-educated teachers can often be ignorant of students' developmental needs.
In other words, years of formal training and theoretical knowledge can sometimes impede a teacher's ability to communicate with their students.
Consider Cara Leopold of Leo Listening, who helps non-native speakers of English improve their English skills.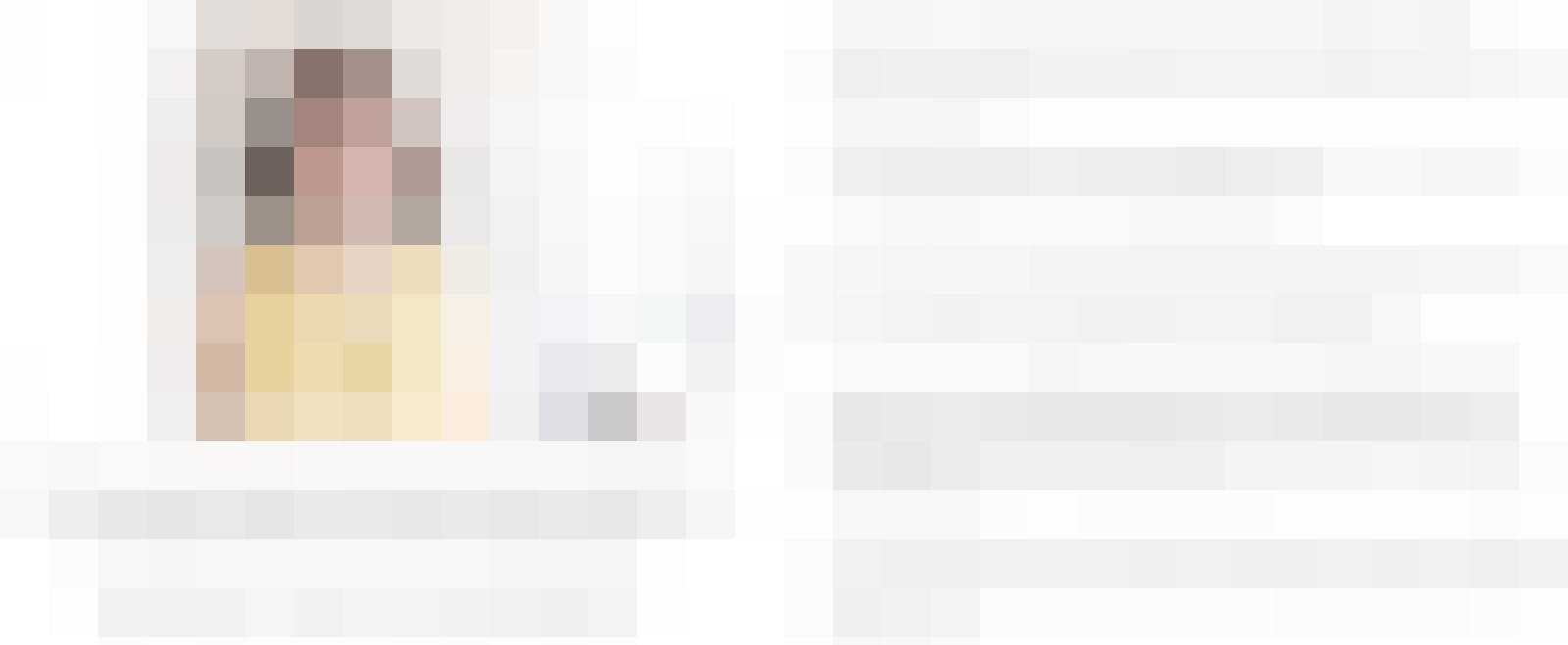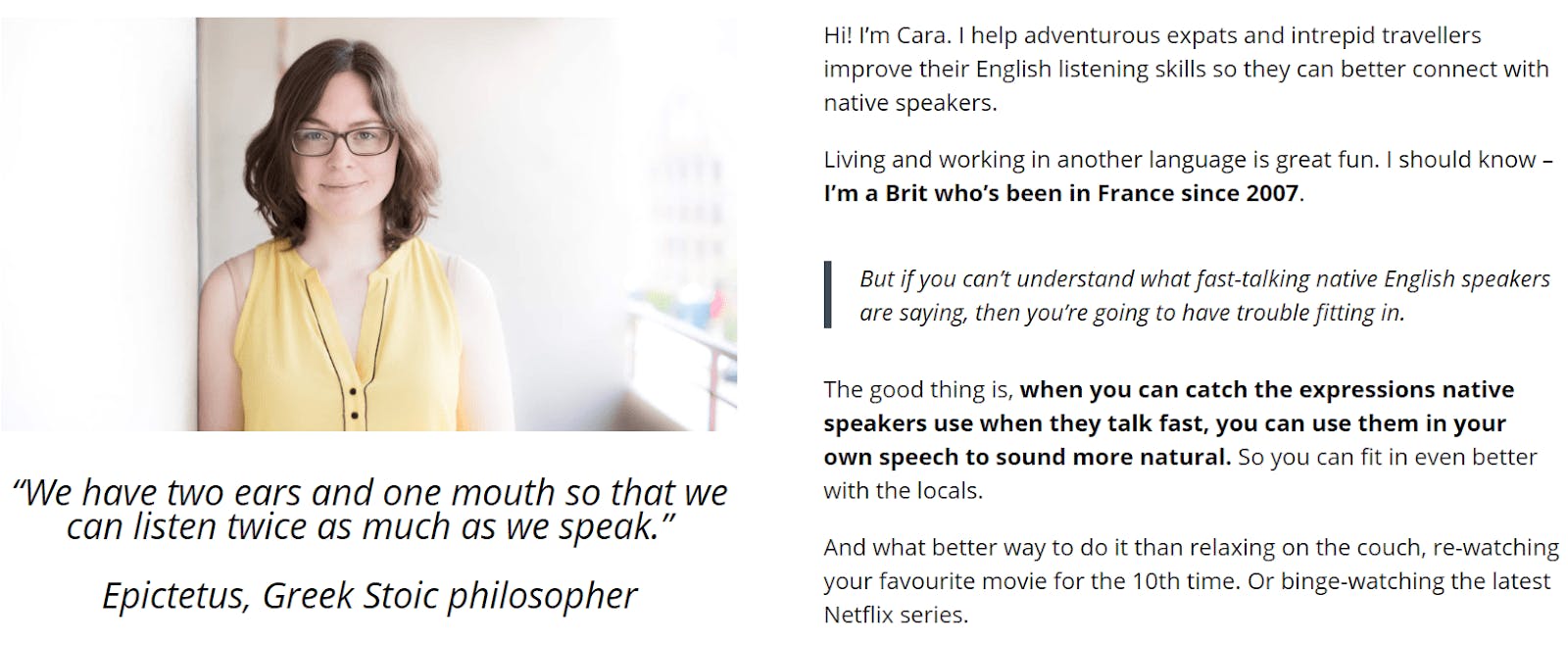 Although Cara had several teaching certifications and years of experience, she still wasn't sure of the best ways to teach listening skills when she started her business.
She was, after all, an expert -- how a novice approached listening was difficult to imagine.
So she worked closely with one of her earliest clients to understand, and as a result, discovered her niche and developed teaching expertise.
Cara's lesson applies to other business owners as well -- even if you don't know your subject inside and out, teaching what you know can do wonders for both you and your students.
An effective teacher with a little subject matter expertise often trumps an ineffective teacher with unlimited subject matter expertise.
It's a two-way benefit, actually. Teaching can help reinforce and retrieve what you've learned and give you a deeper understanding of a topic, not to mention becoming more aware of what may trip up your students when they go over the materials.
The question still begs, however:
How can you get teaching experience when you have a day job, other time commitments, and less money and time than you'd like to invest in your business?
For one, you could hone your teaching skills by first teaching a group of friends, or recording yourself teaching and rewatching the videos afterwards.
After you've recorded some of your lessons, post them on YouTube or another platform to get feedback from students about how you can teach them better.
As you get the ball rolling, you could turn some of your most popular videos into a mini-course or membership site, which you can then sell and expand upon as you get more sales and feedback.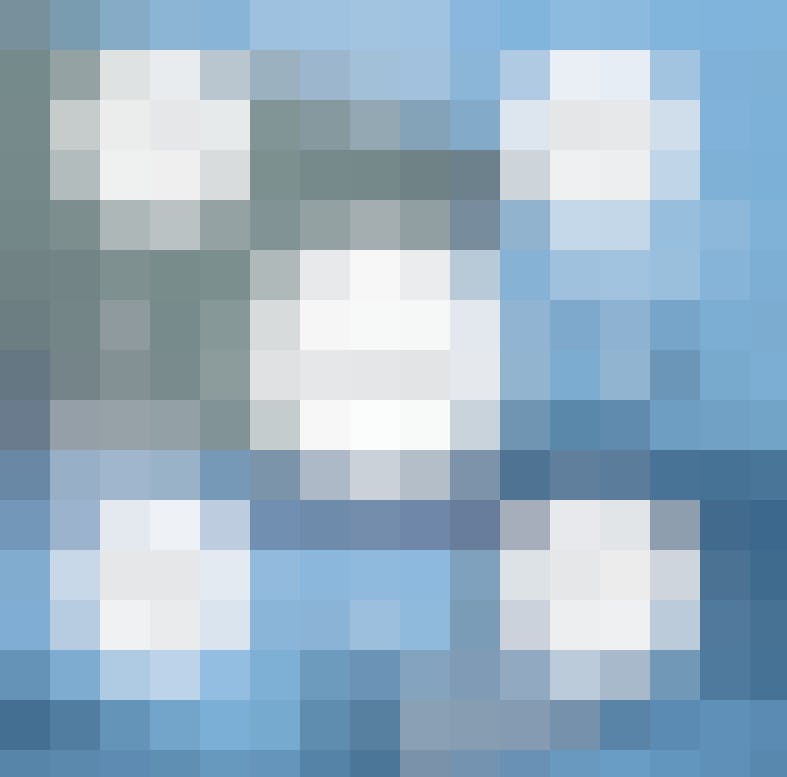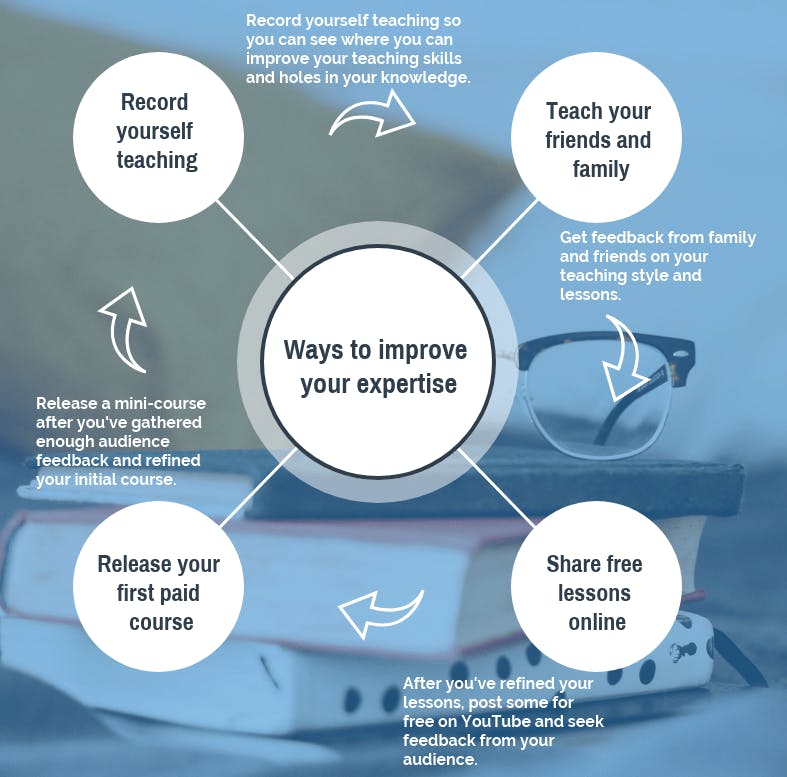 So, to bring things to a close, not being an expert can be its own blessing in disguise.
Whereas experts typically fail to understand how their students learn and what they understand, non-experts have an easier time relating to newbies and understanding their struggles to create a better experience.
Part of the reason why non-experts make great teachers is that they can enhance their lessons with experiences and understandings that are unique to them, which we'll cover more in the next section.
Reason #2: Your experiences and understanding are unique to you
There are only so many ways someone can play the guitar, bake a gluten-free brownie, or design a beautiful logo.
But there are infinite ways to teach people how to do these things and enrich their understanding of the material -- and that's the key to distinguishing yourself from the competition and making a profit.
Let's take a look at how this works in the real world.
There are multiple entrepreneurs out there teaching others how to break into freelance writing.
What sets Jorden Roper and Elna Cain apart from others, however, is their unique experiences and approach to teaching others how to become freelance writers.
Jorden Roper, for example, started her freelance business after being fired from her full-time job and made $5,000 in monthly income within four months of being fired.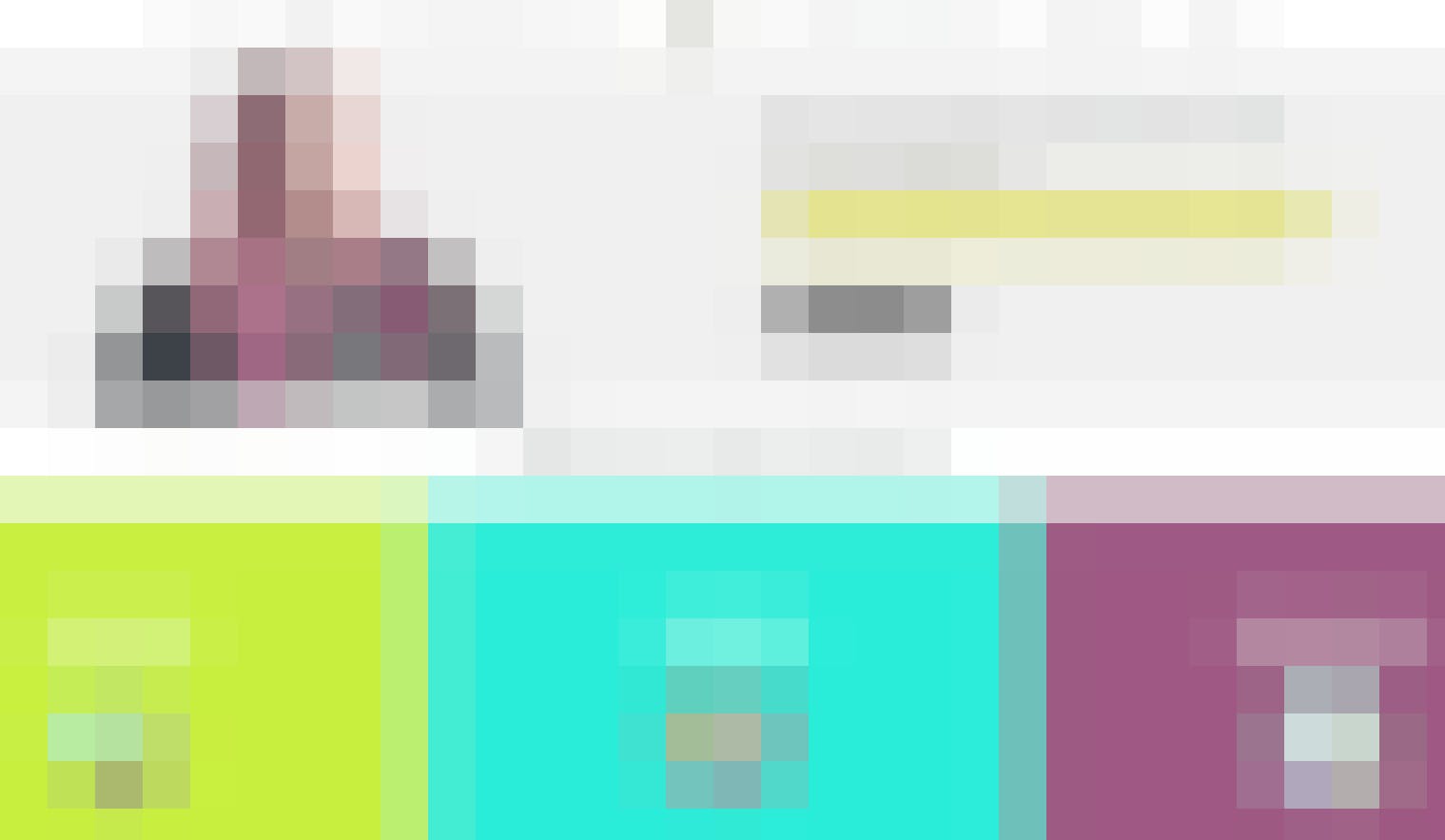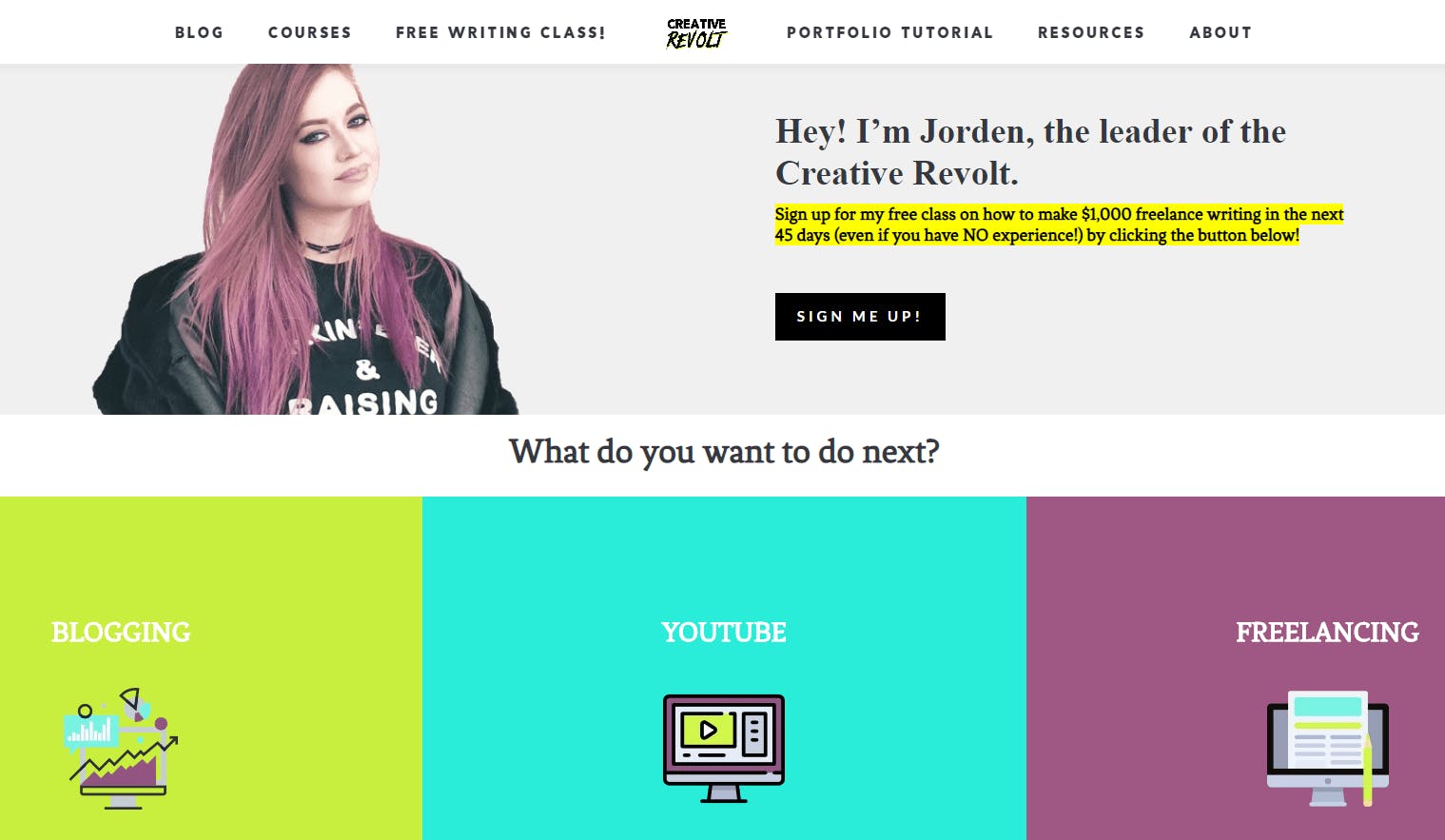 Aside from her distinctive brand voice, Jordan's tough-love approach distinguishes her from many other entrepreneurs out there who stick with more traditional business advice and voices.
Elna Cain is another excellent example of a freelance writing coach who stands out.
Elna started her freelance writing business as a mother of twins and was able to earn a full-time income from working part-time as within six months of becoming a freelance writer.
Elna started her freelance writing business on a part-time basis, and within six months, began earning a full-time income.
Her brand voice and website copy have a can-do attitude that encourages others to become freelance writers despite potential challenges that might hold them back from taking the plunge.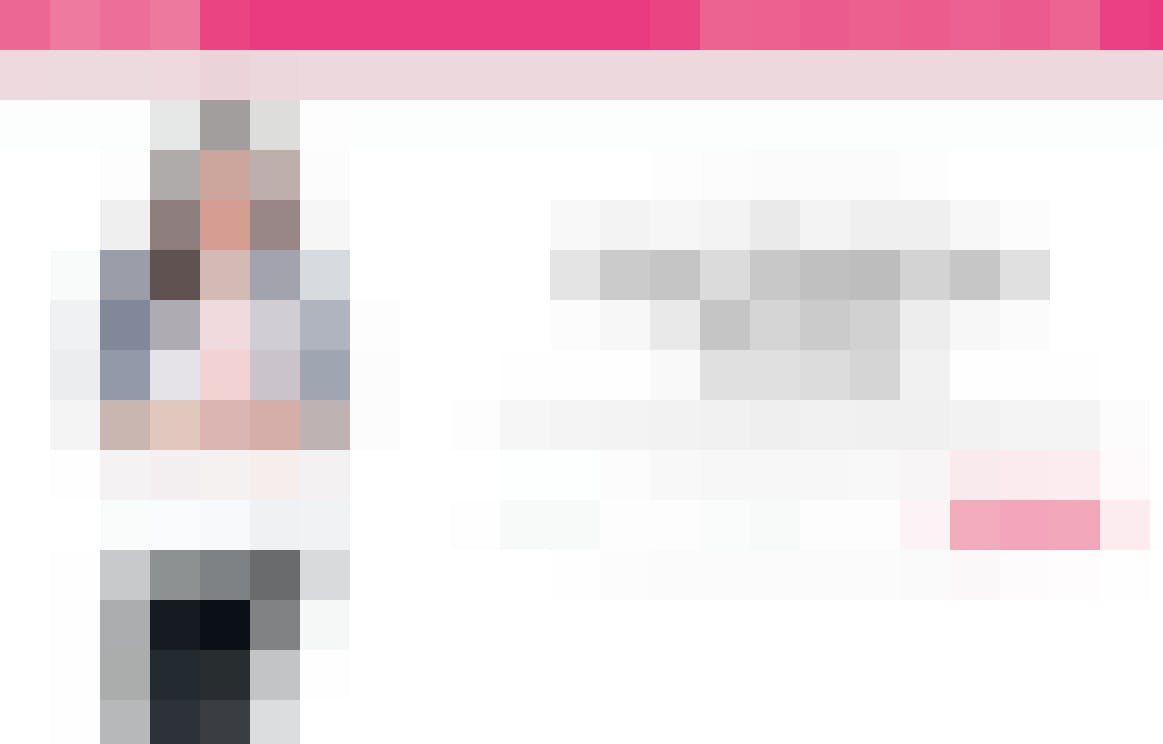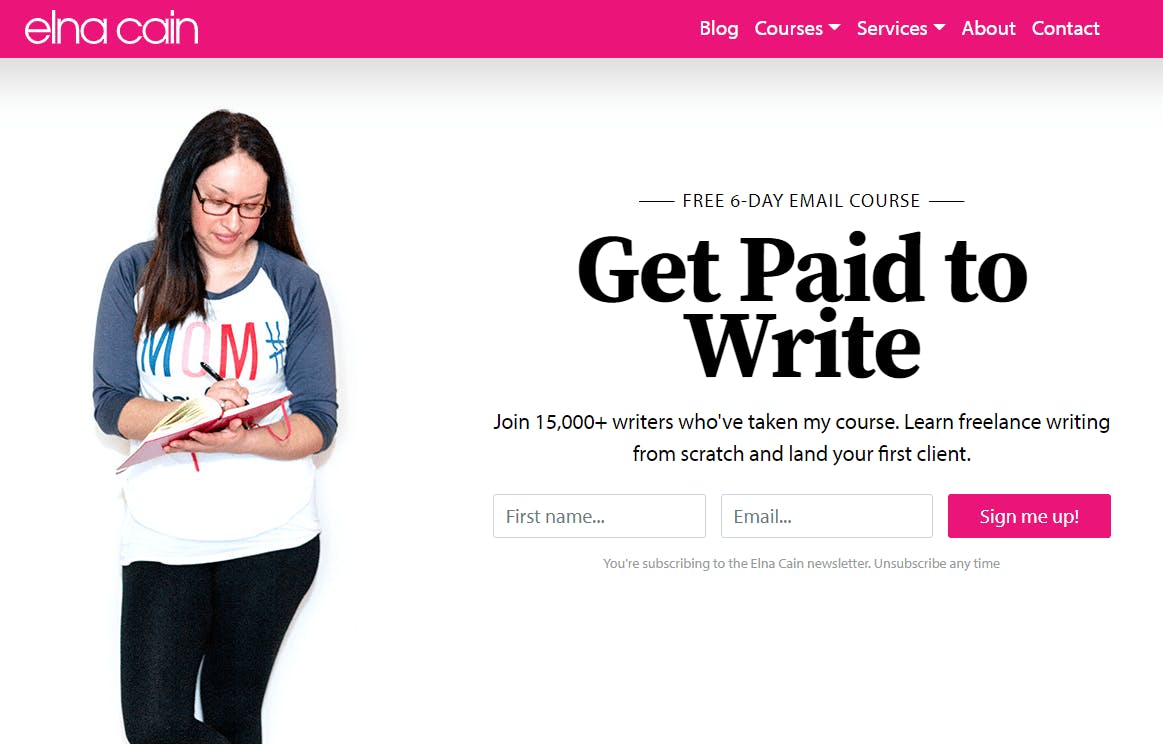 And these are just two samples of entrepreneurs who are thriving in a crowded field (freelance writing and coaching).
It also demonstrates that to become a successful entrepreneur, you don't need to be the most knowledgeable -- you just need to know how to communicate your knowledge to a small group of people more effectively than your competition.
But aside from using your unique situation to resonate with your audience, there's one final reason why you shouldn't worry about not being an expert: most of your students probably don't want to surpass your level of expertise.
Reason #3: Not everyone wants to achieve an expert level
You can think of expertise like a pyramid -- there are a few people at the top, a few more in the middle, and a majority at the bottom.
While being at the top seems like it would be everyone's end goal, not everyone you teach will be as passionate about your field as you are, nor will they want to surpass your current level of knowledge.
Even if you're towards the middle of the pyramid, your knowledge and experiences are still valuable to those trying to reach your level.
Plus, unlike experts who focused on going from the bottom to the top of that knowledge pyramid, your more diverse background means you have a fresher idea of why people are trying to move up the pyramid and what they need to do to get there.
Consider the Frugalwoods blog, which follows a family as they work towards financial independence.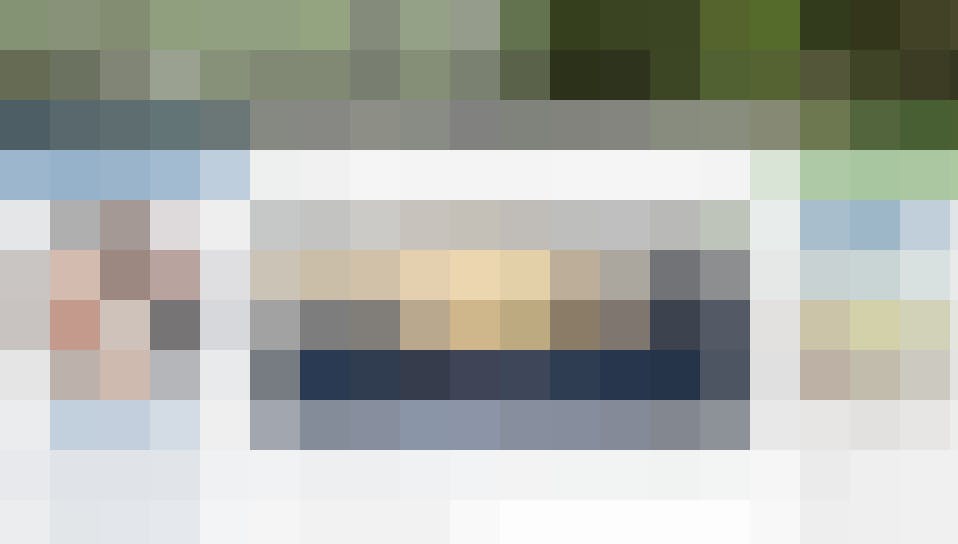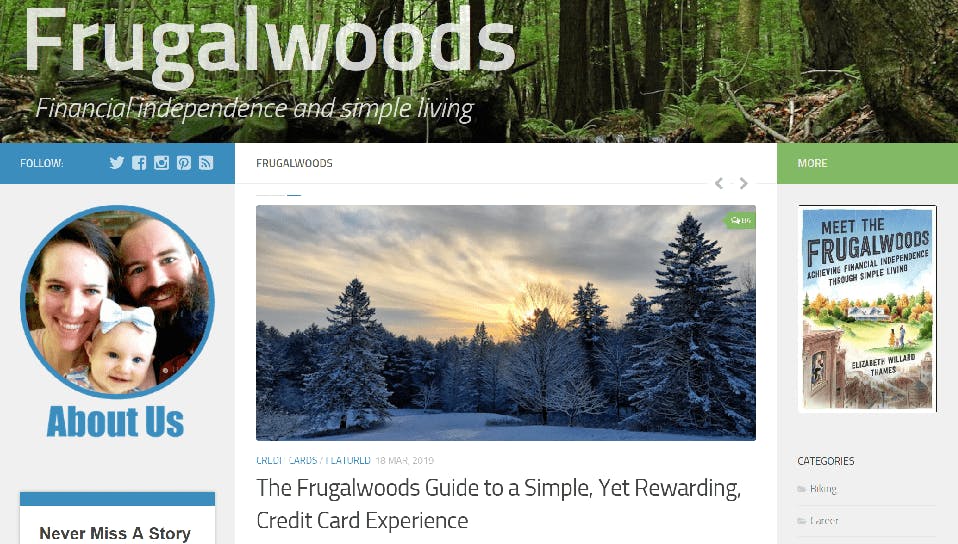 The owners of Frugalwoods aren't trained CPAs or wealth managers, but they do share tips and their experiences working towards financial independence for others who are interested in achieving a financial situation like theirs.
The Frugalwoods aren't the only instance of an inspiring and educational non-expert, of course. Think about a creator whose course you've recently taken or an author whose book you just read.
Chances are that person wasn't a "true" expert in their field, but they had enough know-how and understanding of your situation to explain the subject in a way that was digestible for you.
So, follow their lead. If it works for you as a consumer, it'll work for others as your customers, too.
Now that we've covered why it's perfectly acceptable -- and oftentimes preferable -- to not be an expert, let's cover how you can get validation of your current expertise and product ideas.
How to validate your product idea and prove your knowledge is in demand
It's totally possible to succeed as an entrepreneur if you're not an expert in your field.
It's much harder to succeed if you launch a product without first researching your audience and getting confirmation that people are willing to pay for what you're selling, however.
One way to begin validating your idea is by creating free content for people to educate and entertain themselves.
As an example, let's say you're an urban gardening enthusiast.  
Your instinct is probably to create your online course on growing mugwort or membership on urban seasonal management first and then promote it.
But you should do things in reverse.
You'll want to first create some videos, blog posts, or other content for your audience to enjoy.
This is known as content marketing and is used by 86% of business-to-consumer (B2C) companies to promote their products and services.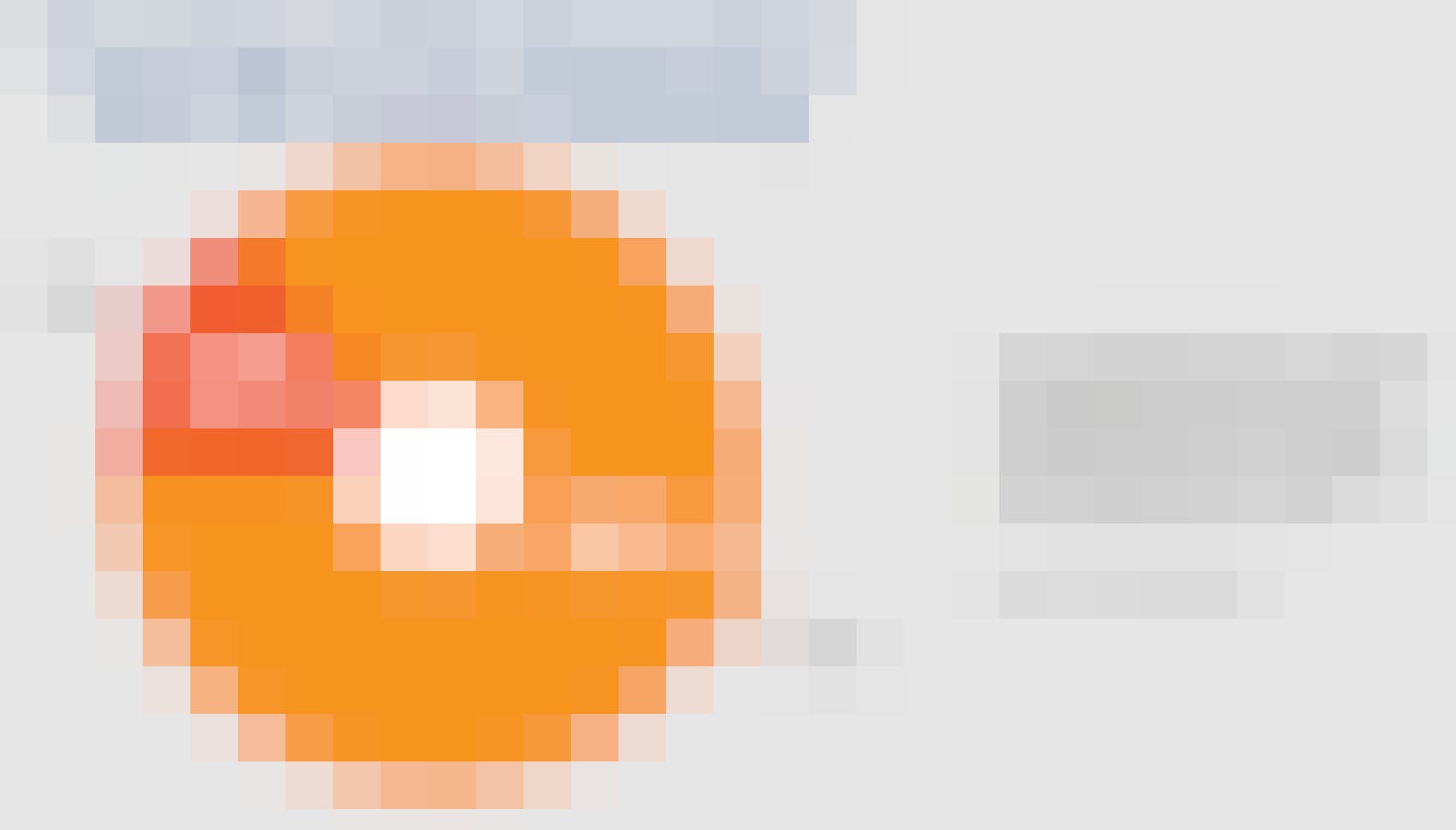 The great thing about content marketing is that consumers really, really love content -- videos, podcasts, blog posts, and infographics, to name a few -- and it's a great way to help your brand stick out in their minds.
57% of consumers ages 18 to 24 have said they want to see more videos from brands they support, for example.  
Another 68% of shoppers have said they prefer learning about new products and services by watching a short video, with 79% saying they were convinced to buy an app or piece of software after watching a brand's video.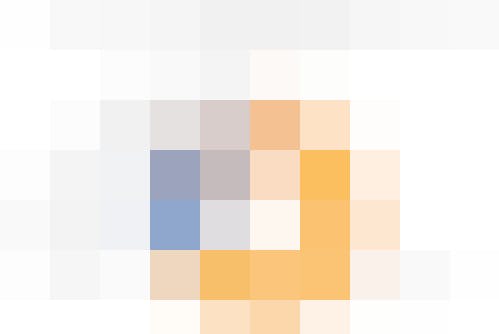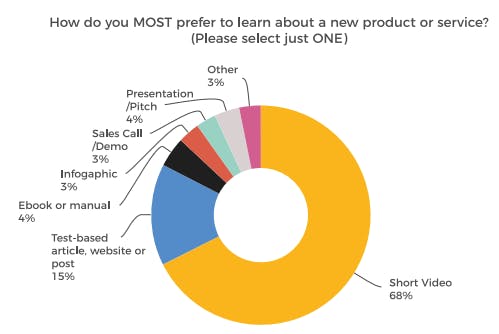 And all of those ecstatic video enthusiasts are in addition to the estimated 124 million podcast listeners and millions who read brand blogs each day, by the way.
Whatever content you decide to make, you'll want to make sure to answer questions your audience actually has about your field.
Online discussions forums such as Reddit or Facebook groups, Google Trends, and good old-fashioned customer research are just a few places where you can start learning what content your audience is looking for.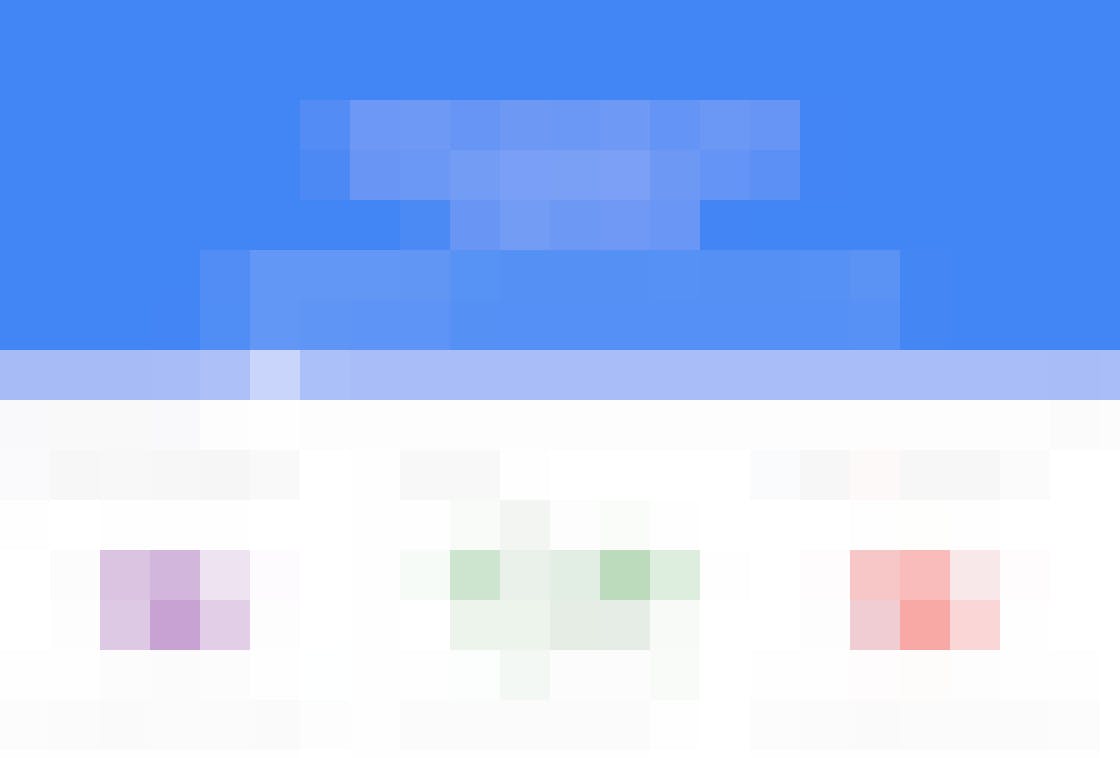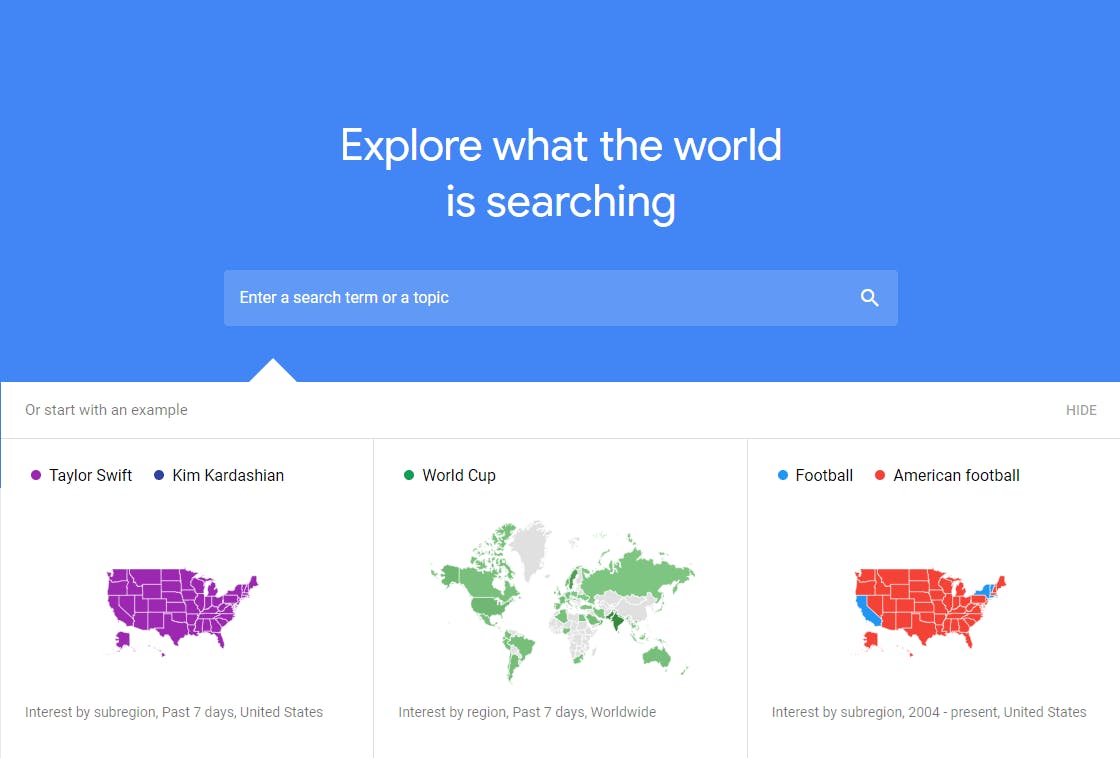 Once your content starts getting several thousand views, you could next try monetizing it through a digital product like an online course or digital download.
For written content, you could turn some of your most popular posts into a digital download like an ebook, guide, or checklist, or even an audiobook.  
For video content, you could bundle your most popular videos into a mini-course, turn them into a webinar series, or make them accessible only via a paid membership site or mastermind group.
Whichever format you choose, you've just crossed a major milestone in terms of validating your product idea -- creating a minimum viable product, which is a usable, pared-down prototype of your ideal final product.
Now that you have a base model of your product to work with, you can incrementally add more content and features as you get feedback from your existing customers.
To make a truly great product, you'll want feedback from as many people as possible -- but how are you supposed to do that when your following is small and you're just starting out?
Easy -- use social media.
Before you even launch your first piece of free content, you should be interacting with your audience on the two-to-three platforms where they're most active.
With 74% of consumers relying on social networks to help with purchasing decisions, regularly sharing helpful content and product ideas can help you to attract pre-orders and early sales.  
Engaging with followers on social media was just one of the strategies the founder of gaming glasses company Syght, Cory Ferreira, did to earn over $2,400 in profit within five weeks of starting his business, as an example.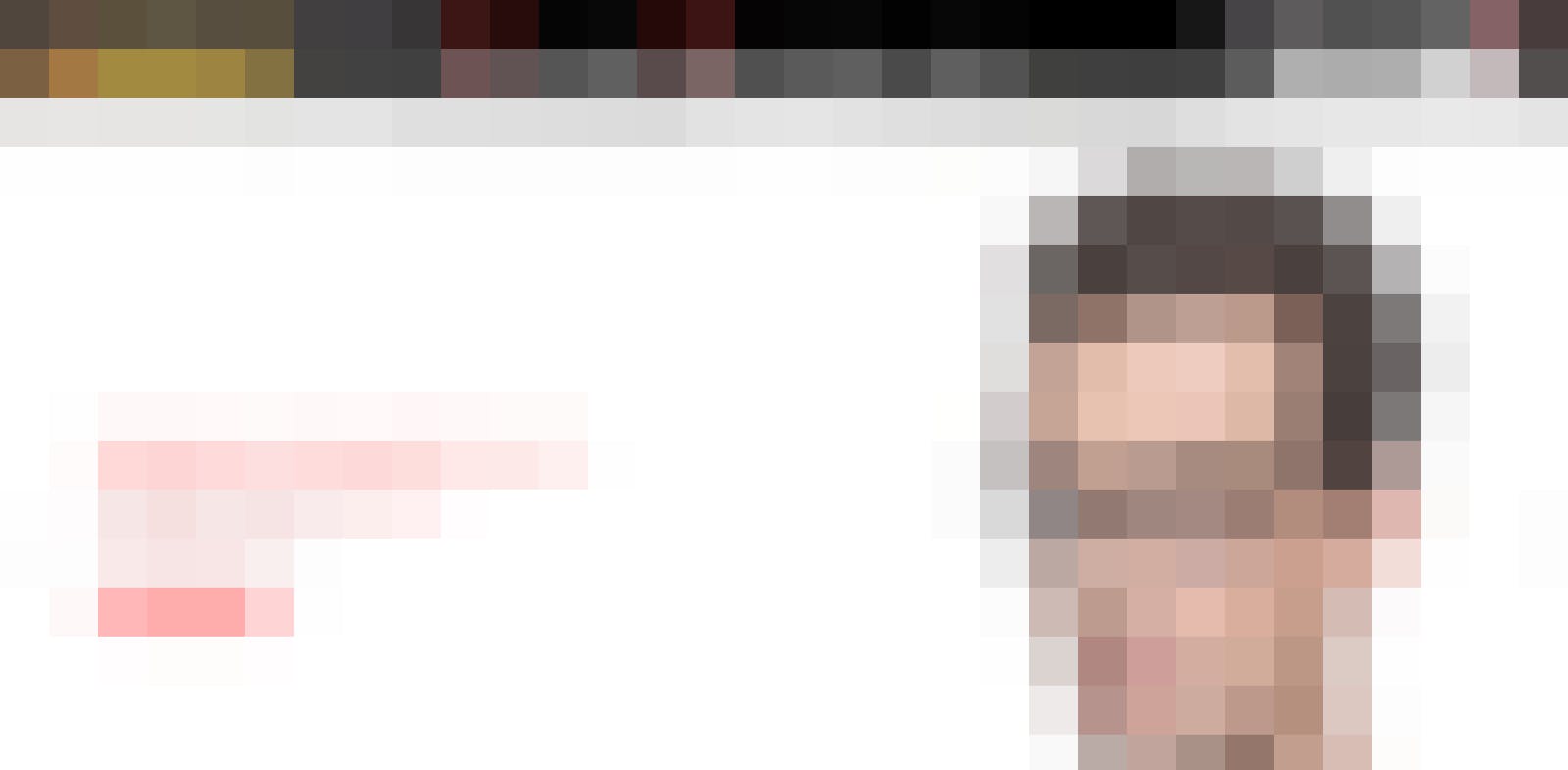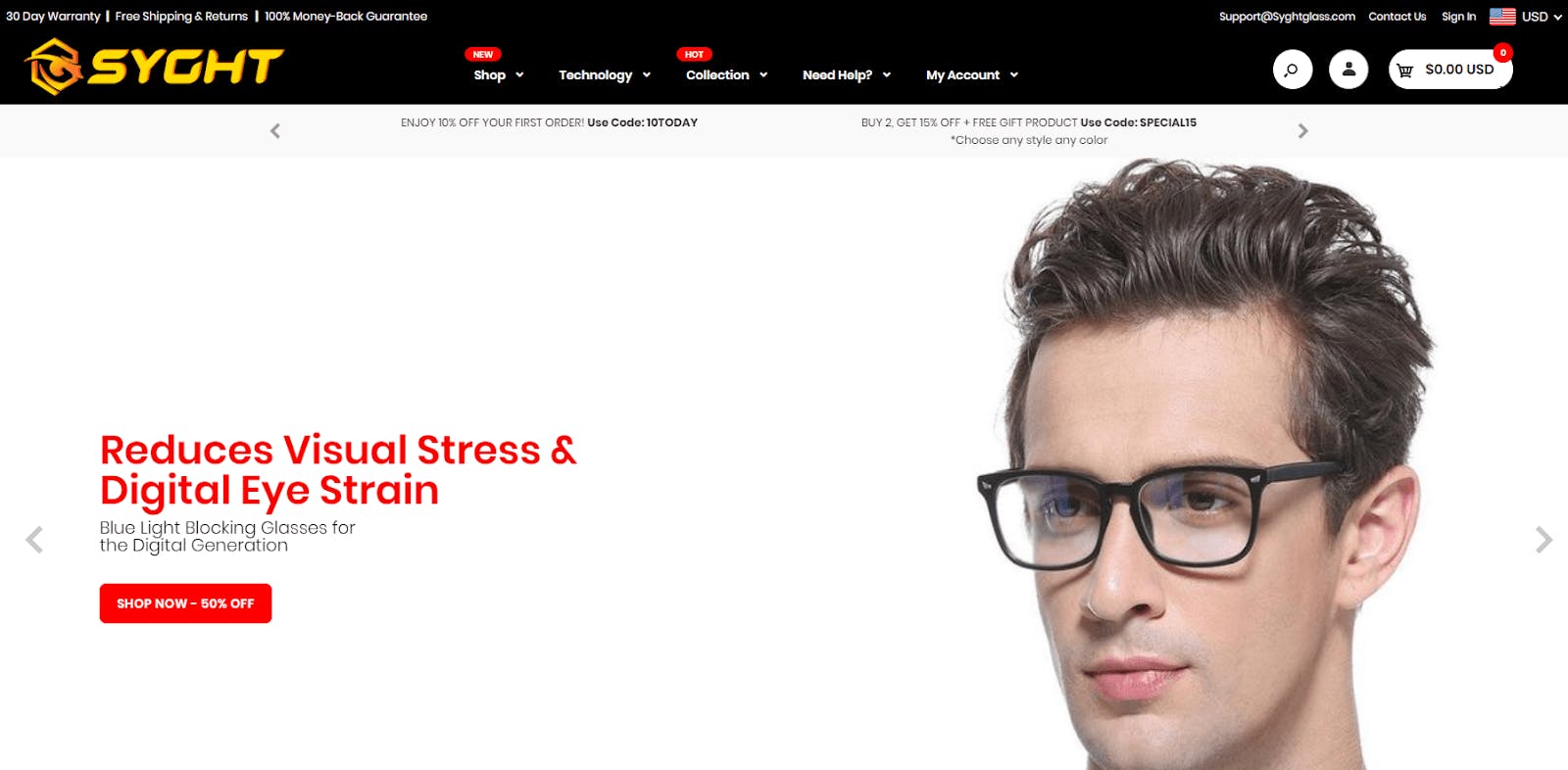 Establishing an affiliate-style relationship with key influencers also helped Cory grow his following and sales figures -- an approach which could work for digital products, too.
Let's say you've just created your first online course. To encourage your existing customers to get the word out about your company, you could create an affiliate program where they receive a percentage of your profits for every paying customer who signs up through them.
If you don't yet have a customer base, you could work with other influencers in your industry to raise awareness of your products while also getting market validation for your product idea.
As you market your business on social media and work with influencers, just remember to always be honest with your brand and act with integrity.
86% of consumers have said authenticity is important when deciding which brands to support, and 89% of consumers expect brands to act with integrity at all times.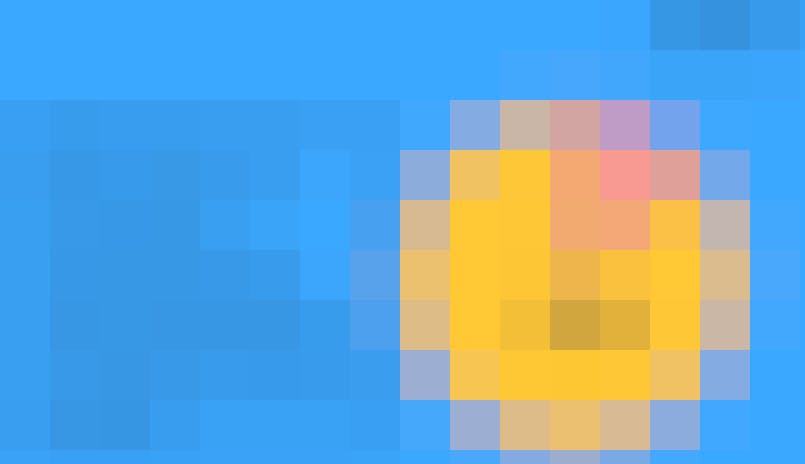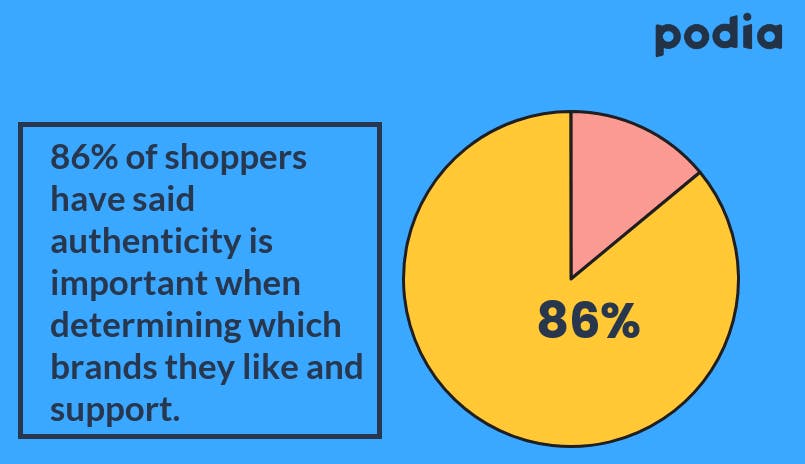 To put that another way, your customers expect you to be honest and upstanding from the very beginning.
So although it may be tempting to exaggerate about your brand or what your product can do, don't -- it will damage your brand's potential for success and relationship with your customers in the end.
Now you may be worried about promoting your brand when you have no products to sell -- wouldn't that damage your brand's reputation?
Not quite.
Thousands of brands from  Airbnb to Zappos began by promoting themselves when they still had products in development -- or just product ideas -- and it's entirely possible for your brand to start that way, too.
Your first step is to create a landing page.
This is where interested followers can sign up for your email list if they want to hear more from you, or where they can purchase or pre-order a product.
If you want to use your landing page to first grow your email list so you can grow your pool of potential product testers, you usually need a simple form where you collect your subscribers' name and email.
You'll also want to share a lead magnet, which is a gift you give your email subscribers in return for joining your email list.
To really grow your list, you'll want to send your audience to your landing page or signup form after they've just consumed spectacular content from you, such as how OptinMonster did in this post about content marketing.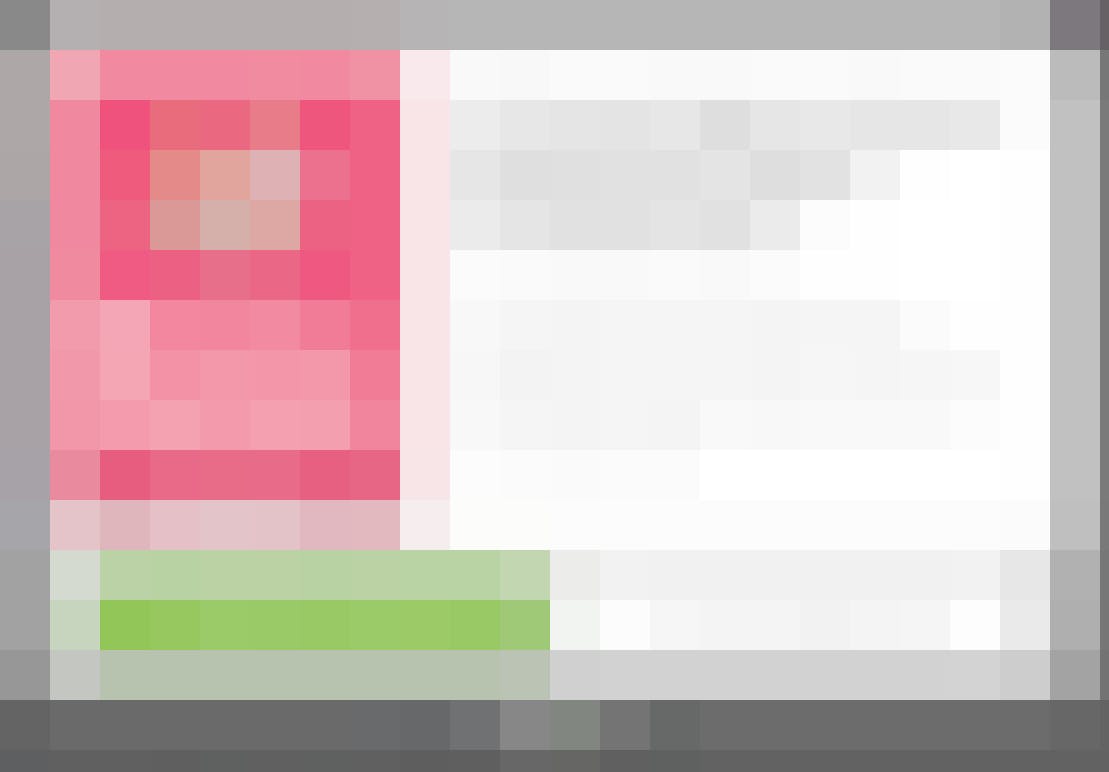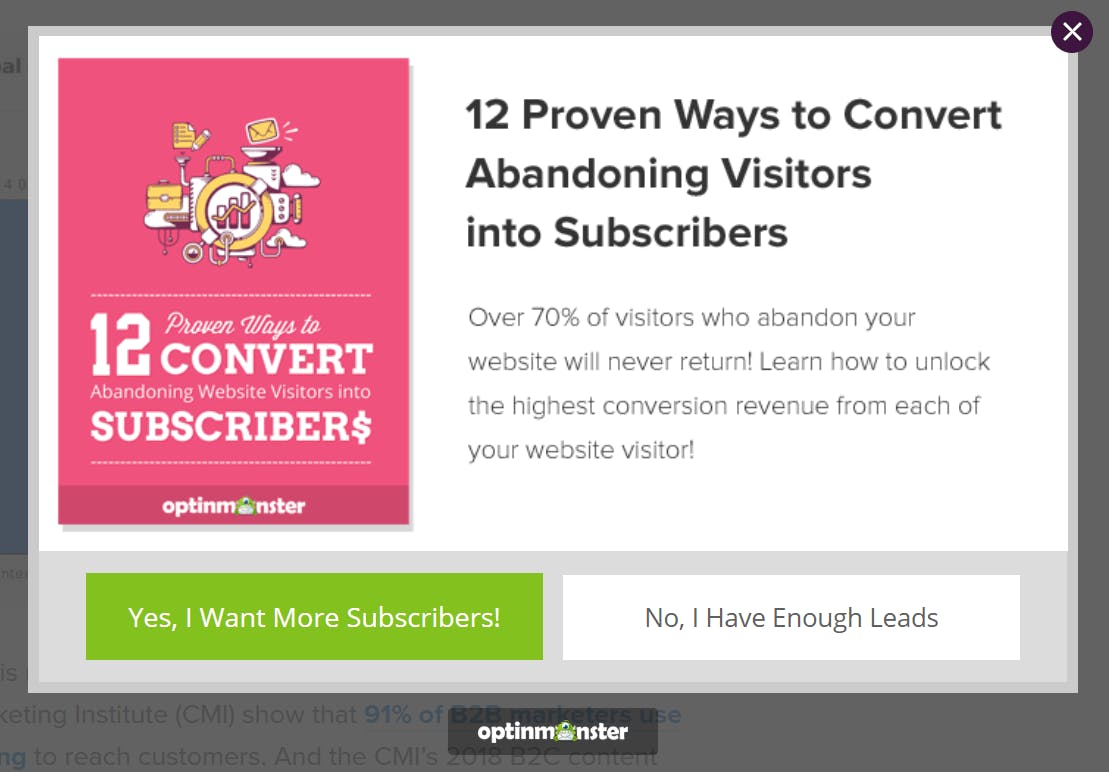 However, the gift or lead magnet alone isn't enough to make your landing page soar. You need well-written information about your products and brand on the page, as well.
Effective sales copywriting can be tricky, but this guide to building a sales page that converts and Sales Page Copy Generator should help you get started.
The 10-Step Product Bootcamp
Your next successful project starts now. Learn everything you need to know to create AND launch your next digital product in 10 steps.
Get access
Otherwise, keep in mind that you'll want to mention if your product is still in development on your landing page and at the minimum, broadly outline what the finished product will teach users.
After you start getting subscribers, you can send out regular emails with helpful information, product updates, and more so that they'll be eager to open your emails and eventually, purchase your products.
While each of these methods for validating your idea -- content marketing, social media marketing, email marketing, affiliate and referral programs, and creating a minimum viable product -- work well in isolation, you'll see the best results when using them together.  
So to bring it back, no -- you may not be an expert.
But that doesn't mean you can't be a stellar entrepreneur.
In fact, it may be one of your greatest strengths.
Not being an expert is your secret ace
Most creators aren't experts -- and that's a good thing.
Although experts have an abundance of knowledge about their field, they often misunderstand what students do and don't know and how they learn.
And that's where non-experts come in.
What experts lack in formal training and experience, they bring to the table in terms of increased empathy, understanding of their students' learning situation, and non-traditional approaches to teaching the material.
Specifically, a non-expert has the advantages over an expert educator:
They probably won't suffer from the expert blind spot, which is when an expert is so knowledgeable that they have trouble teaching and relating to students who are far less knowledgeable than they are.

Non-experts bring together a more diverse understanding of the material since they've studied the material alongside other topics instead of narrowly studying it in detail

As people who aren't at the top, non-experts provide a more accessible and empathetic guide for those who want to progress in their field
If nothing else, think of your expertise this way -- even if you're not a full expert, what knowledge you do have could help someone to get on the right track towards obtaining new skills or solving a problem they're having.
And when your knowledge can do so much good, and earn you a profit to boot, why not put your expertise to work today and launch your website with a free, no obligation trial?