The 10 best business books for aspiring entrepreneurs
Entrepreneurs who set themselves up for success never stop learning. Check out these 10 business books to help you start your online business.
June 20, 2019 by Taylor Barbieri
---
You're gearing to start up your online business.
You've subscribed to more blogs than you can count and possibly checked out some podcasts about how to run a digital product business. If there's an article out there on side-hustles for creatives, you've read it.
But gathering information from all of these sources leads to information overload, so you turn to one of the oldest staples of learning: books.
Unfortunately, most of the books you find are geared towards brick-and-mortar businesses or giant corporations.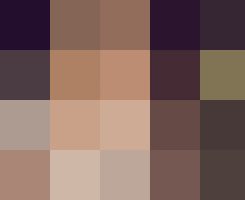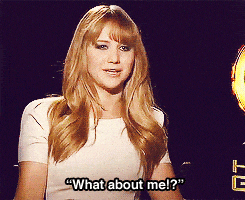 That's where these 10 small-business-friendly books can help.
Not only are they born-and-bred with the entrepreneur in mind, but they encompass a vast area of subject domains, including mindset and motivation, product development and design, and marketing.
Today, we'll go over each book in detail, look at how they can benefit your business, and tie it off with recommendations for specific types of creators who will benefit the most from picking up the book ASAP.
So whether you need a helping hand with selling your online courses, want to dig deep into the nuances of user testing and product validation, or just enjoy a good book as much as me, let's dive in.
Mindset and motivation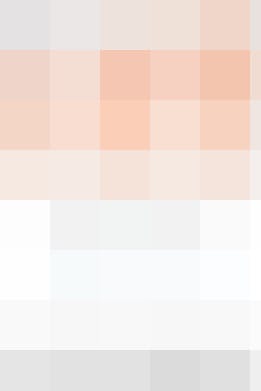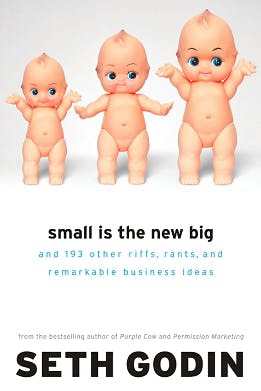 Author: Seth Godin
It would be marketing blasphemy for us to not start this list off with marketing great Seth Godin given how much value he condenses into each of his characteristically short anecdotes, riffs, and rants.
Small is the New Big proposes a seemingly controversial point: in lieu of constantly seeking out more growth, more employees, and generally more everything, entrepreneurs should instead opt for a small-and-sustainable business model.
And in true Seth Godin fashion, his recommendation has real-world merit. 78% of small businesses have said they're profitable, and 53% of owners ranked their happiness as a nine or higher.
So if you need a little extra convincing that running a small business truly is the new big thing, Seth's book is the perfect guide to achieve both.
While Seth's advice applies to both aspiring and experienced entrepreneurs, Small is the New Big is perfect for newer business owners who want to grow small but mighty businesses, but who can only find advice targeted at large companies.
Why you need it:
You're looking for motivation and ideas as you grow your small business

You're looking for advice geared specifically towards smaller businesses who want to make it big without becoming bloated

You want a broad education touching all corners of entrepreneurship, from naming your business to changing your entrepreneurial mindset
Who it's best for:
Creators who want bite-sized and impactful advice they can pivot on without reading through dense chapters

Creators looking for inspiration and motivation that could apply to any stage of their entrepreneurial journey

Creators looking for compelling reasons and examples from a world-renowned marketer on why running a small company is a wise business idea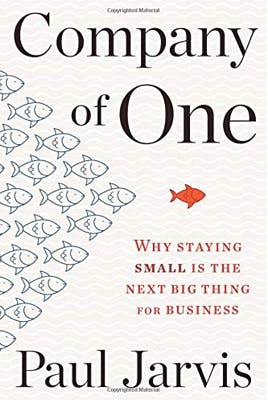 Author: Paul Jarvis
All of the small business gurus you've read want to teach you how to grow your profits year over year exponentially.
But what if running an infinitely-growing business doesn't align with your goals or audience?
Then Paul Jarvis' Company of One may be just what you're looking for.
Company of One offers compelling reasons and examples of why today's small businesses may want to limit their growth-- and why doing so is good for you, your audience, and your bottom line in the long haul.
Contrary to its title, Company of One doesn't argue that entrepreneurs should forever remain solopreneurs, but rather that they maintain the adaptable and innovative small business mindset even as they bring on contractors and employees.
Why you need it:
You want to open your own small business, but are overwhelmed at the idea of continually growing it by XX% year over year, hiring employees, scaling the company, and et cetera

You're looking for a way to create a business that fits with your lifestyle without sacrificing excellent service or products or losing out to the competition
Who it's best for:
Creators who want to keep their companies small, but who aren't sure if it's the right move

Creators feeling pressured to expand their businesses, but who are worried about the long-term consequences

Creators who want actionable advice on work-life balance while building a sustainable small business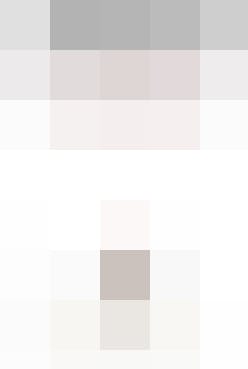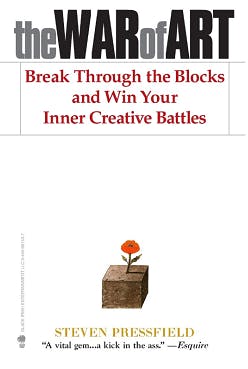 Author: Steven Pressfield
So you want to launch an online business.
You do tons of research about starting a small business, answer important business questions before you take the dive, and map out your product ideas and marketing strategy.
Right at the eleventh hour, that little voice pops into your head.
It tells you that you don't have enough experience, money, skills, or product ideas to launch your company.
According to Steven Pressfield, that's the "resistance" talking, and The War of Art is the actionable and impactful antidote to kick it to the curb.
Though a short read, The War of Art gives thought-provoking reasons and tips for overcoming whatever's holding you back from unleashing your creativity and potential, whether that's self-doubt, perfectionism, procrastination, or feeling like a fraud.  
Why you need it:
You feel like you have great business ideas but aren't sure how to implement them and don't feel confident about executing them

You want to overcome the "resistance" within you to create something of value for others
Who it's best for:
Creators whose self-doubt and impostor syndrome are keeping them from launching the product of their dreams

Creators who need a little tough love to motivate them to finally follow their dreams and create the product they've been dreaming of for years
Product development and design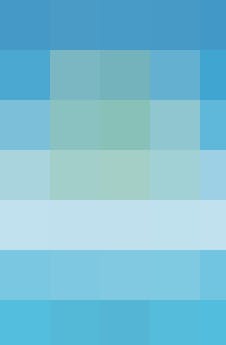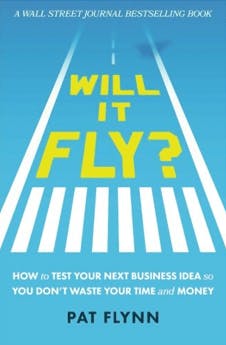 Author: Pat Flynn
You rarely think up a creative side hustle or digital product idea that you haven't wanted to try on the spot.
However, by letting excitement rush you towards product implementation, you deliver half-developed products to your audience that seldom increase awareness of your brand.
If that sounds like you, Pat Flynn's Will it Fly? is the resource you need to help bridge the gap between your product idea and product launch with thorough research and testing.
Far from being a dry, creativity-killing how-to, Will It Fly? teaches passionate entrepreneurs how to vet their ideas so that they can exercise their creative muscles more and pursue viable, profitable products rather than a series of unsustainable ideas.
Why you need it:
You're bursting with product ideas, but you don't have the time, resources, or money to implement all of them

You're confident your business idea could become profitable, but you have little-to-no feedback from the people who may end up buying your product
Who it's best for:
Creators who want to avoid wasting time and money pursuing a product idea that doesn't fit with their lifestyle or financial goals or which simply isn't profitable

Creators who want to design a product in the long-term and not chase get-rich-quick ideas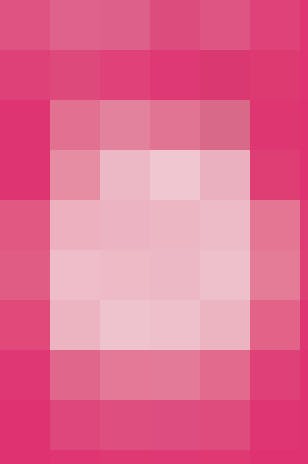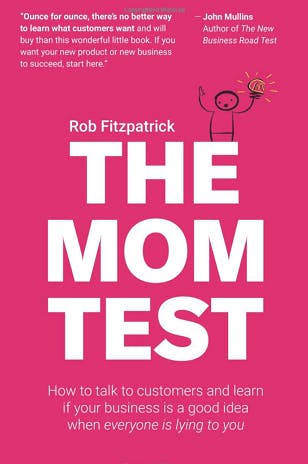 Author: Rob Fitzpatrick
You don't know what your customers want.
Clarification: You're reasonably certain you know what they want, and you've even gotten some feedback and insight from your audience members, but you have a hunch you're not getting the full story about your customers' needs and preferences.
Which is a problem.
Particularly when you consider 42% of businesses failed because there was no market need for their product, and 14% failed because they ignored their customers.
While you're probably far from ignoring them, not getting the right feedback can lead to the same consequences.
And if you had the money to run a focus group, the solution would be simple, but chances are your expenditures needs to stay much smaller than that.
Which begs the question -- how are you supposed to get actionable feedback from your customer research without a big-box marketing budget?
That's where The Mom Test comes in.
The Mom Test teaches readers how to transition from seeking immediate validation to getting answers to the questions that determine if your product idea is worth pursuing, and what you need to do to make your product irresistible.
Why you need it:
You're on board with the idea of creating an MVP, but still need help getting feedback from customers and understanding their wants/needs more generally

You don't know how to talk to your customers to get more relevant and impactful information instead of just "what you want to hear"
Who it's best for:
Creators who are looking to get a deeper understanding of their customers so that they can create stellar products and make their marketing more targeted and relevant to their audience

Creators who are launching their first product or pivoting their offerings and want to understand their audience better so they can create a stronger product fit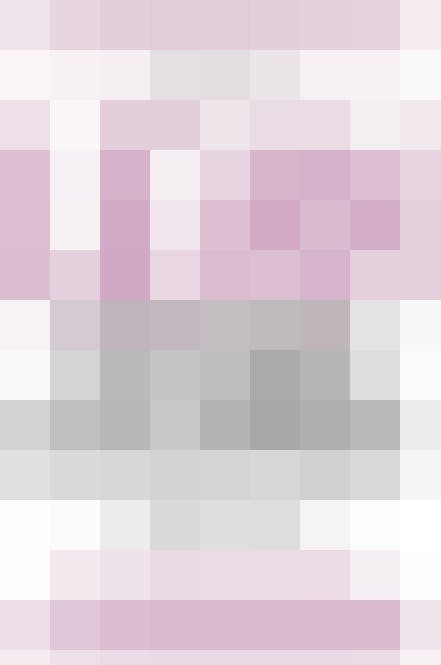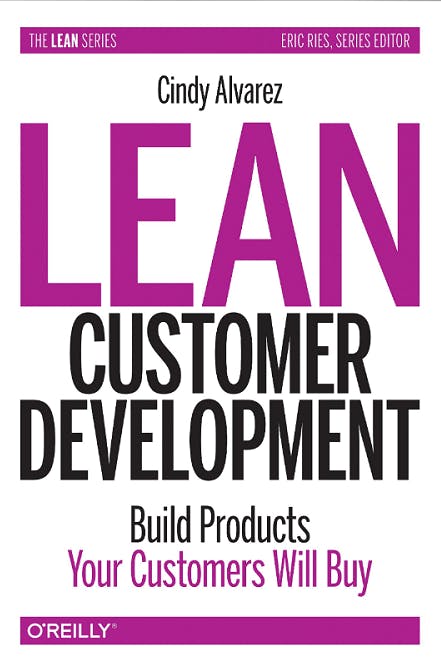 Author: Cindy Alvarez
The great thing about product testing is that there's a wealth of information out there about conducting market research and designing minimum viable products.
The not-so-great thing is that much of this advice is geared towards tech companies and those with venture capital funding. What if your company is neither?
Then you'll want to give Cindy Alvarez's Lean Customer Development a read.
The "lean" in the title refers to the "Lean" methodology, which seeks to continually give customers more value while minimizing waste, bloat, and unnecessary resources and processes for your business.
To that end, Alvarez's book offers her readers actionable advice and scripts for conducting customer research so that companies can spend less time assessing different research methods and focus more on designing valuable products.
Why you need it:
You're looking for practical tips on how to conduct customer research and MVP development

You want customer development advice that's feasible outside of tech businesses
Who it's best for:
Creators trying to maximize their products' value to their customers and minimize waste in their business

Creators who want clear steps to building products customers actually want and will pay for
Marketing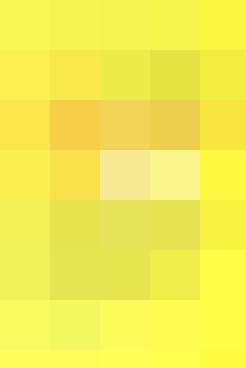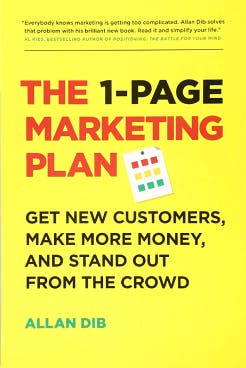 Author: Allan Dib
You haven't had the success you've wanted with marketing.
You've tried a little bit of everything -- content marketing, email marketing, social media marketing, paid ads, and et cetera -- but nothing seems to resonate with your customers.
Maybe it's time to go back to square one.
In The 1-Page Marketing Plan, Allan Dib goes over ways to create simple, one-page marketing plans that yield visible results for your bottom line.
Unlike other marketing how-tos, Allan's book also teaches readers how to not only market to their audiences, but make sales without being overly aggressive or promotional.
In other words, if you're looking to put together a short but sophisticated and targeted marketing plan that can finally get your promotional efforts on the right track, Allan's book can be a big help.
Why you need it:
Your past attempts at marketing have been scattershot and weren't as successful as you wanted

You want to create an effective marketing plan that's realistic with your budget and time constraints

You need a no-fluff marketing plan geared towards conversions and sales and not just increasing followers and likes
Who it's best for:
Creators who want to follow a more comprehensive, targeted marketing plan

Creators who are looking for a small-business-friendly marketing plan which avoids "big business" marketing practices (and may end up harming them in the long-term)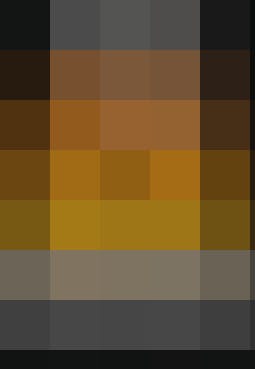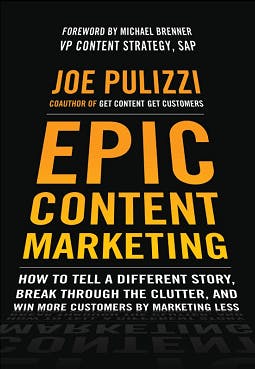 Author: Joe Pulizzi
You've heard for a while that "content" is a great way to increase awareness of your brand and attract more leads.
However, you don't want to churn out 500-word blog posts day-in-and-day-out, and you aren't interested in being the next Hemingway, either.
Written by the founder of the Content Marketing Institute, Epic Content Marketing gives ample advice on how entrepreneurs can create highly-valuable, lead-converting content in an age when your audience's attention has never been shorter but more highly sought-after.
Need advice on how to create the perfect how-to? Or maybe you're interested in how to develop a system that works for you to create the right kind of content at the right time?
In either case, Epic Content Marketing is sure to deliver results and meet your needs.
Why you need it:
You realize the value of content marketing but don't know how to practice it for your own business

You've never created a content plan before and need an easy-to-follow system for producing content without drowning your schedule
Who it's best for:
Creators who plan on using content heavily in their marketing strategy and want to optimize it for readers and sales alike

Creators who aren't sure how to create content that addresses their customers' needs and which builds brand-customer relationships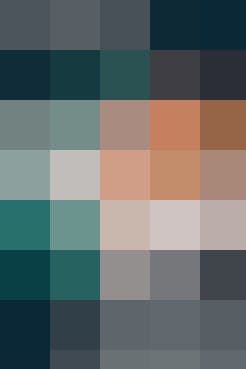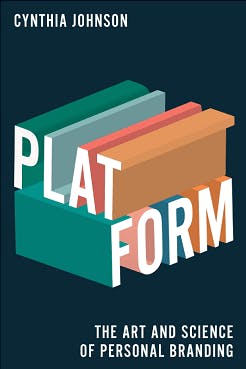 Author: Cynthia Jackson
People buy from companies they like and trust.
62% of consumers have said a brand's ethical values and authenticity affect their buying decisions, and 92% of Americans have said trust in a business plays a role in their decision when making a large purchase.
One way you can earn your customers' trust is by creating a relatable and accessible personal brand so that when your customers interact with your brand on social media or email, they feel like they're communicating with a real-life trustworthy person and not an anonymous company.
Especially if you're in a field like travel blogging or life coaching where your persona is one of the key ways you can differentiate yourself from the competition, Platform guides you towards crafting a robust and unforgettable personal brand.
But even if you don't plan to take up coaching or a high-publicity position as a travel blogger, the detailed why and how-tos behind personal branding can benefit your business.
After all, if you're selling online courses, customers are as much purchasing an education as they are your skills and approach as a teacher, so anything you can to polish both is only a bonus, no?
Why you need it:
You need to develop a personal brand to either raise awareness for your own company or position yourself as a reliable source in your industry

You want to start connecting with your customers, but you don't have a vast network or fancy credentials to back you up as an authority
Who it's best for:
Creators who want to position themselves as leaders in their industries

Creators who are designing brands heavily based on their owners' personalities, values, and lifestyles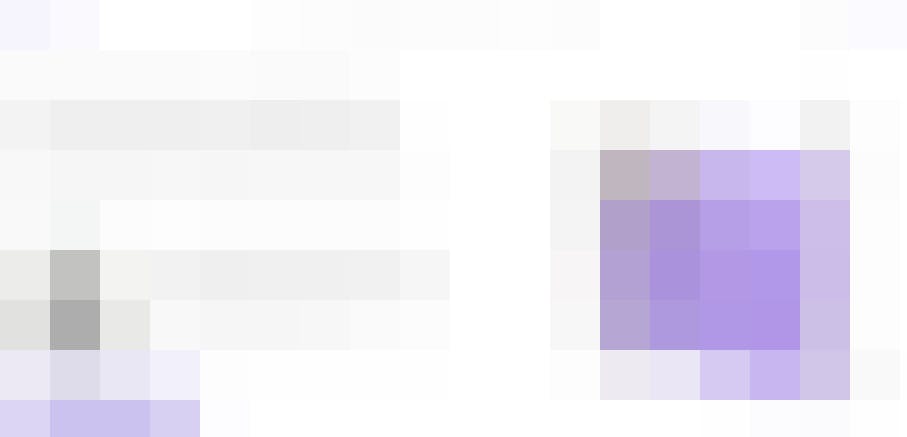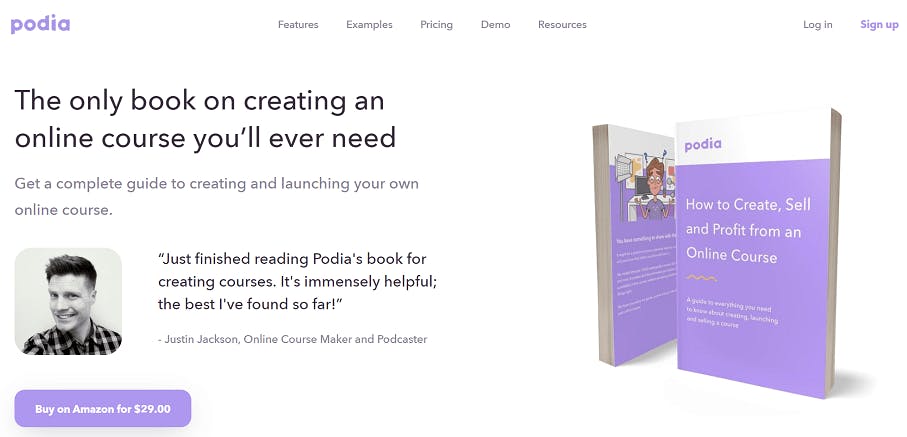 Author: Podia
Listen, I know putting our own book in this list may not be the most impartial review, but hear me out:
You have a super awesome online course idea -- or maybe several -- and want to launch your business around your online course.
But you have no idea on how to bring that course idea to life, let alone profit from it.
That's what our How to Create Sell, and Profit from an Online Course solves for you, taking you from ground zero to selling your first online course.
Too many course creation guides focus on creating an education empire using a fat budget and lots of tech, but that's now what this guide is about.
How to Create, Sell, and Profit from an Online Course is a start-to-finish guide for creators who want to bring their product ideas to life with minimal technical involvement, modest startup budgets, and a can-do attitude.
Even better, Podia's book also shows coaches and freelancers how to generate more leads and digital content creators how to they can profit from their work without relying on ads or sponsorships.
Why you need it:
You want a comprehensive, start-to-finish guide to launching and profiting from an online course

You need help structuring your course content and creating a finished product

You need real-life examples and advice about how to price and promote your online course
Who it's best for:
Creators who are designing their first online course and need a breakdown of the basics before diving into advanced strategies
The 10-Step Product Bootcamp
Your next successful project starts now. Learn everything you need to know to create AND launch your next digital product in 10 steps.
Get access
Pivot and profit with these 10 business books
Making your own path is pretty much the first rule of the entrepreneur club.
It's also a rule that can, more often than not, limit your ability to grow as a business. Broadening your perspective and reaping the rewards from the successful entrepreneurs who came before you doesn't make your business any less yours.
But it does make it easier, and if it's written by someone with a lick of charm, it can be as enjoyable as it is beneficial.
Here are 10 of the best business books to get you started:
For maximum effect, pairs these books with mentorship programs, podcasts, email newsletters, and good old-fashioned experience so that you can get the most out of your learning experiences and, as a result, become the best entrepreneur you can be.
Happy reading!